When you consider the term "financial advisor," where does your mind go? Many people think of an experienced expert who gives them financial advice, especially in the area of investment. While that thought is a good place to start, it doesn't paint the full picture of who a financial advisor is.
Financial advisors help clients with many other money goals too. The more a client works with a financial advisor, the more she will realize how much the professional helps her. Having access to one to coach you and guide you on financial decisions is one of the best decisions one can ever make. So, what does a financial advisor do? A financial advisor helps people create strategies for working against financial risk while building wealth over the long term. They can give clients a game plan that puts them on track to achieve their financial goals.
But how does one prepare to become financial advisor? Is a degree necessary? Do employers want an advanced degree? Let's take a look at five of the best degrees to become a financial advisor.
Bachelor's in Business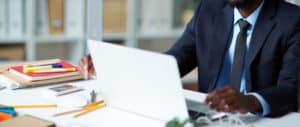 A bachelor's degree in business is an excellent primer for a successful career in many areas of commerce, technology, construction, sales, and more. When considering if business is a good major to pursue, you may want to consider what experience and skills you hope to get out of the degree program.
In general terms, a business degree is designed to help undergrad students prepare for many positions and industries by introducing them to the foundational aspects of business knowledge in accounting, project management, finance, international business, operations, marketing, and human resources. Undergraduate business students may spend time learning how organizations of all types function and how a corporation operates within regional and global economies. Because the knowledge and skills acquired during a business degree program are expressly intended to be applied to many different industries and types of organizations, courses will cover everything from financial management to business management theories and marketing. Many financial advisors pursue this degree.
Bachelor's in Finance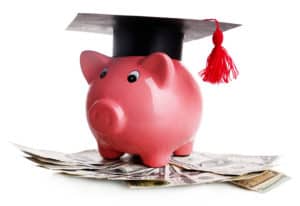 Majoring in finance as an undergraduate student is a professionally-oriented decision. This can be an excellent idea for students who know what kinds of careers they are interested in, especially if they want to pursue a career dealing with money and finances. Some finance-oriented professions are best-suited for professionals with a graduate degree in finance. Yet, many workers join the workforce with only a bachelor's degree and later seek a graduate degree in finance.
A bachelor's degree in finance will train students on how to manage money and resources. Finance students learn about how money works, understand and utilize stocks, bonds, and markets, and use financial instruments for money management. This degree is typically 120 hours in length and will take on average four years to complete. Finance majors will have many of the same courses that business and accounting majors pursue. This is a great bachelor's degree for future financial advisors to understand the ins and outs of how personal, corporate, and global finance works.
Bachelor's in Financial Planning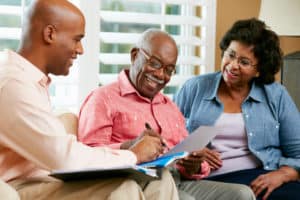 One of the best degrees to become a financial advisor is an undergraduate degree in financial planning. This degree is where professionals start to take hold of their financial planning careers. Earning the CFP Board's Certified Financial Planner credential is the crown jewel of credentials in the realm of personal finance. When considering this credential, the one requirement written in stone is that it follows a bachelor's degree with the proper curriculum. An undergraduate degree in financial planning will include the mandated coursework within the eight essential areas and a final capstone course that ties it together.
An undergraduate degree is also a requirement for other needed credentials in finance, as the Chartered Financial Analyst (CFA) certification from the CFA Institute. This credential is designed for institutional investing professionals but doesn't fall strictly within personal financial planning parameters. A bachelor's degree in financial planning gives students the kind of freedom they need to start building their credentials for the type of careers they want as financial advisors.
Bachelor's in Economics
The introductory course sequence for a bachelor's in economics typically includes one or two courses that examine microeconomics and macroeconomics principles. Principle courses teach concepts like fundamental economic modeling, fiscal and monetary policy, and market outcomes.
Economics students can consider more specific topics, like labor economics, financial advising, game theory, and international trade to pursue within a degree. Courses within the major will vary depending on the degree or track option the student chooses. The former typically requires students to develop higher quantitative skills. Within their undergraduate degree program, economics students might follow a track such as finance, strategy, or policy, depending on their program's offerings. An economics degree is a great program for future financial planners because it not only deals with finances, but it allows students to really dig into the ideas of allocating resources. Just like economics, financial advising deals with decision making, efficiencies, and future planning with limited resources.
Master's in Financial Planning
A Master's in Financial Planning is not just one of the best degrees to become a financial advisor, but it is also a degree that is useful for entrepreneurs and managers in the financial advising world. Some in the investment finance world believe that it takes nothing short of an advanced degree in financial planning to get in the ring with heavyweights like BlackRock and Goldman. Investment banks like these are better known for being kings of the hill in finance. Still, within those regions of capital, one finds portfolio managers that service organizations' needs and wealthy individuals utilizing many of the same strategies and instruments found in any part of the personal financial planning realm.
Earning a graduate degree does not mean that a financial advisor is out to impress, nor does it mean that she is tracked for a career on Wall Street. However, it does qualify a professional in finance to get into a coveted position at a major firm if she so desires. It is precisely those kinds of qualifications that successful clients demand to see before opening their books and inviting a financial advisor into their financial affairs.
Next Steps
As one can clearly see when considering undergraduate and graduate degrees in financial advisement, financial advisors do not come in a one-size-fits-all package. Financial advisors come from diverse backgrounds, they are equipped to offer a wide range of services, and they pursue different certifications and degrees. This is why it is crucial for potential financial advisors to look into different business schools to find the right fit for their needs.
Today, business schools are well-staffed with knowledgeable admissions officers and counselors who can answer all the questions that potential business school students have. The next step on your path to becoming a financial advisor may be to meet with business school representatives and talk to working financial advisors to pick their brains on what the career has to offer.
Related Resources:
Online Finance MBA Ranking
Online Master's in Finance Management
Ultimate Guide for Financial Advisors
Free Resources for Financial Advisors
Best Online MBA Programs for Financial Advisors