Most actuaries begin their educational journey with a bachelor's degree in statistics, mathematics, actuarial science. At this level, the average yearly salary for this occupation is $108,350, much higher than the national average. Actuaries have a strong mathematical sense and must also have impeccable critical thinking skills. While earning an MBA is not a requirement for actuary positions, online Master's of Business Administration programs deliver many skills that build off of actuaries' natural skill sets and open doors to future career opportunities. But which are the best online MBA programs for actuaries?
Financial modeling, data analysis, and statistical analysis are just a few of the topics discussed in detail in many MBA programs. While these ideas have often been touched on through actuaries undergraduate degrees, MBA programs take this understanding to another level. Master's of Business Administration programs also offer specialized career and networking resources, leadership training, hands-on learning through internships or global experiences, and more.
Online MBA in Consulting

The consulting focus of the American University online MBA takes students through a variety of consulting topics. Participants learn many problem-solving methods that use research and analysis. Within the curriculum, there are management and analytics courses like Business Intelligence, Management Consulting Practices and Methodologies, and Integrated Marketing Communication.
This commitment to higher-level thinking skills will serve actuaries well. The MBA itself is AACSB accredited, online, and ranked #19 Worldwide by Q.S. World University Rankings. Students can complete their degree in 12,15,18 or 24 months. Most course work is completed through a distance platform, but two in-person immersions give students the opportunity to work with real companies to solve their business challenges. One of the sessions takes place on campus in Washington, D.C. This location is ideal for networking with local business professionals, faculty, and peers. An international immersion is also taken to interesting cities such as Madrid, Brussels, and Beijing.
Online MBA in Corporate Finance

Actuaries will be ready to take their career to the next level with an online MBA in Corporate Finance. The Corporate Financial Management focus gives students a broad view of institutions, financial management, and investment strategies. Actuaries will appreciate that a large part of the course work is devoted to evaluating investments, applying financial strategies to evaluate risks, and understanding institutions.
The online MBA at Upper Iowa University offers an emphasis in Corporate Financial Management. This program is made up of 36 credit hours with a business core that includes classes such as Financial Management and Organizational Strategy and Economic Change. Other classes include Financial Markets and Financial Strategy, Financial Data Analysis, Derivatives and Risk Management, and Advanced Managerial Accounting. The Office of Career Development is an excellent resource for those who are searching for a new job after they complete their MBA. Actuaries will find a job with ease through the Handshake online career management system.
Online MBA in Decision Making


The Decision Making Focus within an online MBA assists managers and those in the finance field in decision-making theory so that they understand financial and economic decisions. This understanding leads to the ability to guide money managers, corporate managers, and investors as they make important financial choices.
Students can finish an online MBA in Financial Decision Making at the University of Miami in 24 to 48 months. This program is AACSB accredited, requires no GMAT, and is 100% online. This format and the program's flexibility make it easy for actuaries who already have full-time positions to continue with their work obligations. Students spend seven weeks per course and work through one course at a time. Some of the classes taken include Fundamentals of Accounting, Economics, & Finance, Essentials of Economic Theory, Intermediate Corporate Finance & Investments, and Statistical Analysis for Managerial Decision Making. The Financial Decision Making emphasis is a great fit for actuaries due to the many math-based courses involved in the curriculum.
Online MBA in Financial Psychology & Behavioral Finance

Another great online MBA focus for actuaries is Financial Psychology & Behavioral Finance. Actuaries need to not only know how to make decisions about finances, they need to understand how others make decisions about finances. Topics in this type of program include Applied Behavioral Finance, Personal Financial Psychology, and Introduction to Financial Psychology.
Creighton University offers an online MBA with this complex focus. The degree with specialization option is a 33 credit hour program that begins with an MBA core and then leads students through courses like Investment Value and Theory, Marketing Management, and Financial Communication and Client Interviewing. The ability to take courses either virtually or in a classroom setting is a benefit to those who already have busy careers as actuaries. This concentration can either be completed as a certificate or as a specialization for the MBA. The certificate program is also held within the AACSB accredited Heider College of Business. It includes 15 credit hours that are taken in eight-week courses.
Online MBA in Financial Technology


Actuaries will find the Financial Technology focus relevant as it discusses disruptive approaches within the marketplaces, money, and financial infrastructures. The curriculum includes relevant courses like Managerial Finance, Data Science and Machine Learning with Python, Integration of Business Areas, Financial Technology and Analytics, Information Visualization, and Managerial Accounting & Control. As actuarial technology continues to advance, a technological focus will become more in demand.
Students at Missouri University of Science & Technology can earn a graduate certificate in Financial Technology along with their MBA. The graduate certificate programs at Missouri S&T are designed as a stepping stone to earning a graduate degree. This track is ideal for busy professionals like actuaries who don't have time to study for and take the GMAT/GRE. Those who choose to move on to their Master's of Business Administration degree can expect to complete the program in two to three years. The graduate certificate can then be used as elective credits to meet all degree requirements.
Online MBA in Health Economics, Policy, and Administration

The Health Economics, Policy, & Administration concentration in an online MBA is ideal for actuaries who are planning on entering the insurance field. This focus uses economic concepts to show how policy decisions affect healthcare quality, access, and cost. Students will discover ways to analyze the costs and benefits of health care delivery and financing from the perspective of providers, patients, and manufacturers. Participants will also learn about various tools used to analyze the relationships between health care providers, resources, markets, and consumers within the U.S. healthcare system.
The online Master's of Business Administration at Ball State University offers busy professionals like actuaries many flexible options as they earn their degrees. Students can either choose fully online or hybrid and work on their degrees on a part-time or full-time basis. Programs start in fall, spring, and summer, so there is always an accessible time to begin. Some of the core coursework in their online MBA that is relevant to actuaries is Statistics and Quantitative Methods, Accounting & Decision Making, and Economic Analysis for Managers.
Online MBA in Insurance & Risk Management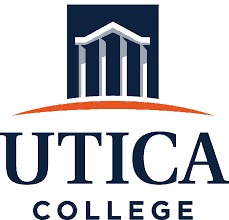 An online MBA in Insurance & Risk Management is one of the best online MBA programs for actuaries. Course topics include Insurance and Risk Management for Today's Professionals, Property & Casualty Risk Management for Business, Insuring and Managing Risks for the Person, and Managing Risks Across Enterprise. The business core offers courses relevant to the actuary field as well as classes in Financial Fluency, Data-Driven Decision Making, and Strategy.
Utica's IRM concentration is specifically designed to provide students with the depth and breadth in an array of areas within risk management. Students complete 30 credits with 18 allotted for foundations work and 12 assigned to specializations. All students complete their degree with a two-part capstone project that culminates the learning experience and puts what was learned in the classroom into practice. Participants of this ACBSP accredited online program will be able to easily demonstrate expertise in risk management and insurance issues such as disability income, investments, retirement income, financial planning, and health insurance.
Online MBA in Quantitative Analysis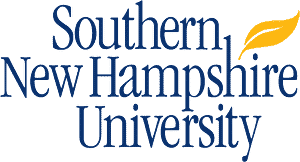 Through an online MBA in Quantitative Analysis, students will work to build strong analytical skills and solid business skills necessary to ensure profit. Students will be prepared for leadership roles and have the ability to easily use quantitative skills like probability, mathematics, computer science, and statistics to solve complex business problems. Hands-on learning throughout an online MBA will help participants fully understand how the application of data-driven analysis can create solutions for today's modern businesses.
The online MBA at Southern New Hampshire University is ACBSP accredited and requires no GMAT or GRE for entrance. Students can work at their own pace, but driven individuals can complete their degree in as few as 15 months. There are 20 unique concentration options, but one of the most relevant to actuaries is Quantitative Analysis. The core MBA curriculum includes classes that focus on skills such as Accounting & Financial Analysis, Mathematics & Statistics for Business, and Financial Reporting & Analysis. These courses, along with the concentration work, make an ideal fit for actuaries of all stages in their careers.
Online MBA in Risk Assessment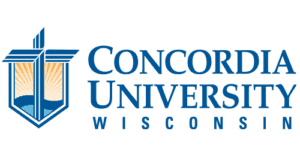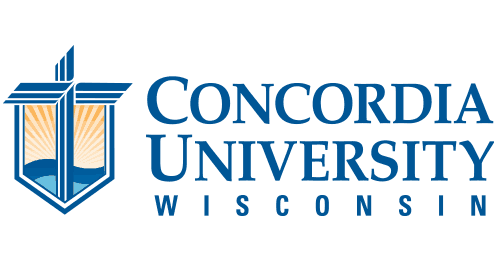 Concordia University Wisconsin's online Master's of Business Administration program offers a Risk Assessment and specialization that works well with actuaries skill sets. Through this top-notch program, students will learn how to identify, analyze, and manage the risks involved with large company operations. Different insurance types will be discussed, along with fraud management techniques and legal issues.
Graduates can expect to be able to identify potential risks, create safeguards to minimize that risk, and strategically assess company decisions. They will also have experiential learning opportunities that teach the navigation of financial and legal issues through hands-on learning. Some of the core courses within this degree include Managerial Economics, Applied Statistical Methods, and Financial Analysis for Decision Making. Students then choose five elective courses within the Risk Assessment concentration. A few that would benefit actuaries are Fraud Management, Loss Prevention, Corporate Risk Management, and Corporate Risk Financing.
Online MBA in Risk Management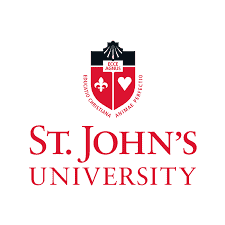 Many typical core courses that make up the business curriculum are Business Analytics, Financial Management, Risk Management, and Game Theory & Risk Management. These classes directly apply to actuaries skills and will be taken to the next level with the Risk Management specialization. Making sound financial decisions is an obvious priority for actuaries. This online MBA specialization will give students the education and experience to develop these skills.
Online students at St. John's University can complete their online Master's of Business Administration in Risk Management through 24 credits of required core coursework, nine concentration credits, and a final capstone project. Full-time students typically complete this degree in three semesters, but those actuaries with full-time positions will appreciate the ability to take courses at their own pace and finish the program in around three years.
Next Steps
According to the Bureau of Labor Statistics, the 2019 median annual salary for management occupations was $105,660. There is also a 7% job growth projection through 2028.
Completing an MBA with a relevant concentration is a great next step to ensuring career flexibility and growth within the actuary field. In fact, the GMAC found that 77% of employers planned to hire recent Master's of Business Administration graduates in 2019.
Earning one of these top online MBA programs for actuaries not only improves career-specific skills like mathematics and analytics, but also integrates leadership, communication, technology, and more.
In today's ever-changing world, it is important to have a variety of skills to bring to the table. Earning an MBA with concentrations in areas such as Risk Management, Financial Technology, or Corporate Finance is a solid investment for actuaries who are looking ahead towards their future career goals.
Related Resources
Online Business Analytics MBA Ranking
Online Master's in Analytics Management
Online Finance MBA Ranking
Online Master's in Finance Management
Ultimate Guide for Actuaries
Free Resources for Actuaries
Best Degrees to Become an Actuary
Best No-GMAT Online MBA Programs