One of the best paths to choose to become a competitive and effective Financial Advisor, is to pursue an online MBA. Pursuing an online MBA is a huge commitment. The degree will impact your professional and personal life in many ways. However, with the incredible opportunities an MBA brings, many find the necessary temporary sacrifices to be well worth it. The time as a graduate student gives you the chance to connect with classmates, staff, faculty, and alumni of the graduate programs at your business school.
Within the financial planning industry's leadership roles, an MBA is often one of the requirements for entry. With the advanced business coursework, curriculum, and real-world experience, MBA students are exposed to much while learning and earning their MBA. Graduates holding an MBA are well-prepared to lead teams, organizations, and meetings, with the degree program's skills.
Salaries for today's financial advisors vary significantly among different employers and at various levels of responsibility. Those with an undergraduate degree can expect a specific wage. In contrast, those with a degree like the online MBA can expect to enter the business world with the opportunity to earn a much higher income than those who chose to end their education in business with a bachelor's.
Whether you plan to work for the government, a private corporation, or start your own business, a top degree for financial advising focuses on the monetary considerations that financial advisors confront every day. Online MBA students learn how to evaluate their clients' assets, assess the risks, and advise them on how to increase their investments. Here are some of the best online MBA programs for financial advisors.
Online MBA in Accounting

Students interested in becoming financial advisors will have the chance to develop relevant, real-world experience when they research and analyze a financial issue that impacts their company or organization. This makes an online MBA in Accounting a great program for Financial Advisors. Graduate students enrolled in this online MBA have the chance to examine tax considerations for mergers, compensation, acquisitions, auditing procedures, financial statements, information gathering for annual reports, and evaluating a firm's financial performance.
Colorado Technical University's online MBA degree with an accounting emphasis expands upon the MBA core to deal with functional areas of accounting, financial reporting, taxation, and management control and auditing. This degree is the perfect fit for a future financial advisor. It is aligned with the American Institute of Certified Public Accountants' standards, is programmatically accredited by the ACBSP, and features an online curriculum. The courses integrate intellipath®, the university's proprietary learning application. Students can use to customize coursework to suit their knowledge level.
Online MBA in Communication Management

Financial advisors have the opportunity to master the power of good communication with an online MBA in Communication Management. Enrolled graduate students will build their knowledge of research and theory while learning to apply the essential principles of corporate communication. This online MBA will help distance learners customize their degree with additional skills.
Students can find a program like this at Brenau University. Graduates of this online MBA in Communication Management will benefit from gaining a clear understanding of the many approaches to the field of communication while identifying embedded meanings of critically analyzing messages. Course instructors will guide future financial advisors on their paths to framing local, national, and global issues from a communication perspective and creating meaningful communication strategies that help accomplish personal and professional goals.
Online MBA in Entrepreneurship

A great online MBA program for Financial Advisors is one focused on entrepreneurship. This concentration prepares future financial advisors for successful careers in entrepreneurial new ventures, entrepreneurial finance, including venture capital/private equity, and innovation-related roles within mature organizations. Students will grasp concepts like product planning, marketing, product development, and more. The Entrepreneurship concentration permits financial advisors to pursue electives in the new venture focus area or the innovation within the corporation emphasis area.
Program designers at the University of Texas Dallas have designed an online MBA with an Innovation and Entrepreneurship focus around a financial advisor's fast-paced life. This 100% online degree features no on-campus requirements. The program's entire curriculum is completed online with tests administered in various ways – proctored through a testing center, embedded in courses, or uploaded via email– with the understanding that graduate students may live anywhere in the world. The business school allows potential graduate students to view the online course demo to experience a virtual MBA course.
Online MBA in Finance


Financial advisors will enjoy many benefits when they pursue an online MBA with a finance concentration. The Finance emphasis exposes graduate students to courses like Fixed Income Analysis, Case Studies in Financial Management, Portfolio Management, Capital Markets and Financial Institutions, and Security Valuation and the Buffett Investment Method.
University of Nebraska-Lincoln offers a 48-credit hour online MBA, consisting of 18 elective credit hours and 30 core credit hours. All courses within the program's curriculum are presented within a 100% online format. Each course is accelerated within an eight-week structure, allowing financial advisors to complete all program requirements in just one and a half years. Core courses within this online MBA include Introduction to Busines Strategy, Managerial Finance, Managerial Marketing, Financial Accounting, Managerial Economics, and Organizational Behavior. Students interested in combining an online MBA with a certificate can also add a Financial Communications Certificate to their degree.
Online MBA in Financial Planning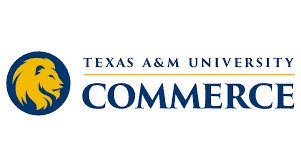 One of the top online MBA programs for Financial Advisors is an online MBA in Financial Planning. Financial Advisors need to understand all the ins and outs of financial planning to help their clients understand their current financial situation and make a plan on where they want to be in the future.
Current and future financial advisors have the chance to enhance their careers with an online MBA with a specialization in Financial Planning from Texas A&M University-Commerce. Whether a graduate student's passion is social media, baseball, or starting her own company, every organization needs managers, accountants, marketers, financial advisors, and data analytics professionals. When distance learners earn their online MBA degree at A&M-Commerce, they will be part of Texas's most extensive online MBA. Graduates of this program enjoy the benefits of a substantial professional network and are well prepared to advance their careers, ready to meet the challenges and opportunities within the competitive, technological, and global environments found in innovative industry and business enterprises.
Online MBA in Investments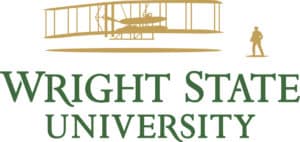 Graduate students interested in becoming financial advisors would do well to consider a program focused on Investments. The concentration in investments prepares financial advisors with financial skills and analytical knowledge to move into investment management and improve their career advancement chances.
Financial advisors can pursue a Master of Business Administration in Finance program entirely online at Wright State University. Distance courses are delivered by the same award-winning instructors who teach classes on-campus. Wright State University uses state-of-the-art hardware, software, and support infrastructure to help students make the most of the online coursework.
Online MBA in Law and Taxation

Financial Advisors need to be well versed in all personal and corporate finance opportunities and pitfalls, including taxes and tax laws. This makes an online MBA in Law and Taxation a great program for any future Financial Advisor. This expertise allows professionals to advise clients in investments, risk management, financial planning, and budgeting while making sure everything is done to the letter of the law. Students in this area of study can cover topics like international business law, mergers & acquisitions, tax accounting problems, trusts and estates, pass-through entities, and buying and selling businesses.
Bentley University offers a Law and Taxation Concentration in its online MBA. They allow graduate students to complete the introductory Federal Taxation course for a tax law foundation and then select three more courses from the graduate offerings to complement their interest area of study. Graduate students can focus on one of the three areas of Taxation, Law, or Financial Planning while emphasizing depth in one topic or may choose a broader exposure to the issues by selecting the remaining three courses from either two or three of the course descriptions.
Online MBA in Risk Management and Insurance

The insurance field is no longer longer about the salesmen that only tries and sell clients policies in their cars. Risk Management and Insurance is about professionals that help their neighbors plan for their future sustainability and mitigate their financial risks. This makes an online MBA in Risk Management and Insurance a great choice for Financial Advisors.
Florida State University offers a 100% online MBA in risk management and insurance to help financial advisors hone their skills while collaborating with high-caliber peers in an educational environment that fosters creativity and recognizes keen problem-solving. Distance learners take classes taught by the same world-renowned instructors who teach on campus and who are recognized business leaders in their fields. This online MBA program is affordable, flexible, and ideal for mobile military personnel and business executives with active schedules. Lessons learned within the virtual program can be immediately applied within the work of a financial advisor. Professionals looking for one of the best online MBA programs for financial advisors need to consider this degree.
Online MBA in Sales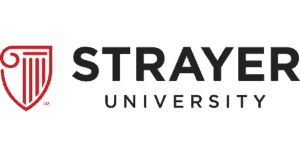 A career in sales can be a roller-coaster of planning, research, and constant networking as professionals work toward the all-important pitch. Pursuing an online MBA in Sales can help financial advisors develop the leadership skills they need to meet their professional and personal goals.
Strayer University offers an online MBA in Sales that is comprised of ten eleven-week courses. This programs gives financial advisors the chance to improve their sales success by building on the skills and knowledge they have already learned in the field. Distance learners gain the abilities and know-how they need to develop sales strategies, lead sales teams, and communicate with clients. Online students can expect to experience live and online discussions, receive mentoring, and expand their professional networks while creating lifelong friendships. Admissions officers and student services coach mentor, motivate, and support online MBA students from enrollment to the day they graduate.
Online MBA in Strategy and Consulting

The online MBA with a focus in Strategy and Consulting prepares graduate students and financial advisors for careers in consulting and corporate strategy. The career outlook in strategy and consulting for financial advisors remains promising. As businesses and organizations continue to grow alongside new ideas and technologies, skilled strategy professionals and consultants are in high demand to help entities become more efficient. The demand has helped drive more consulting positions while increasing salaries for consulting experts.
With a sharp focus on experiential learning, online students at UNC Chapel HIll develop specialized and foundational skills to position them for success. The curriculum in their online MBA in Strategy and Consulting includes powerful lessons on strategic management and leadership, team collaboration, fact-based analysis, problem-solving, and action-oriented communication. This MBA prepares online students for success in the field of consulting and financial advising through a carefully curated curriculum, many hands-on learning opportunities, personalized leadership and career services, and deep connections with the UNC Kenan-Flagler alumni network.
Next Steps
There are different paths that professionals can follow to become a financial advisor. Due to the current demand for adequately trained financial advisors, many professionals are considering an online MBA.
To stand out in the field, applicants will need to bring a potent combination of experience, knowledge, and soft skills. Working in finance today means having computing skills, as each company has its systems for professionals to become familiar with. In addition to tech familiarity, financial advisors must become aware of the laws that govern their clients' finances at the local, state, and federal levels. In addition to understanding the general laws surrounding financial transactions, financial advisors aiming to work in market matters must also understand Securities and Exchange Commission guidelines.
While it is sometimes possible to take up a financial advisor position with just a bachelor's degree, seeking a more advanced credential will always help candidates go beyond entry-level positions. HR departments determining which candidates to hire or promote in competitive professional settings will often select those with at least a masters-level education or with CFP credentials or another industry certification.
The next step for any financial advisor will be to tap into their planning skills to map out their future career plans and see if an online MBA will be a good degree to pursue. Then, contacting a business school that offers an online MBA is a significant step in the right direction.
Related Resources
Online Finance MBA Ranking
Online Master's in Finance Management
Ultimate Guide for Financial Advisors
Free Resources for Financial Advisors
Best Degrees to Become a Financial Advisor
Fastest Online MBA Programs