While degrees are a great way to further one's education, lengthy and expensive degrees might not always be the best route for professionals. One way that every accountant can extend their learning is by pursing free resources for accountants.
An accountant is a professional responsible for the analysis and preparation of an organization's financial records. Like bookkeeping systems that store data and financial statement preparation, many areas of a business rely on adequately trained accountants to keep an organization running smoothly. Pursuing some computer software and business management classes can also help candidates build their skills and start their careers.
So, besides a stellar degree in accounting, what does an accountant need to be successful? Here are ten free resources for accountants that will serve accountants well.
Accounting Analytics Course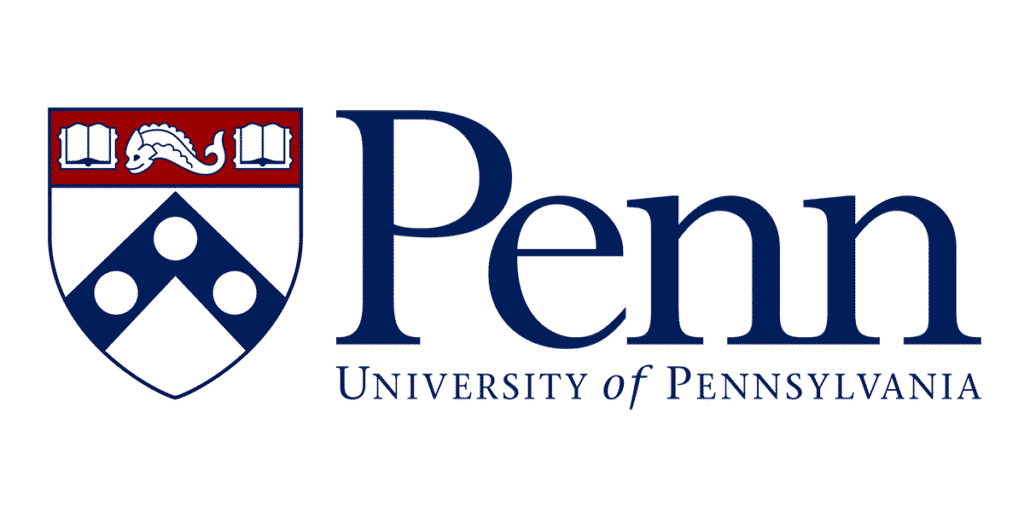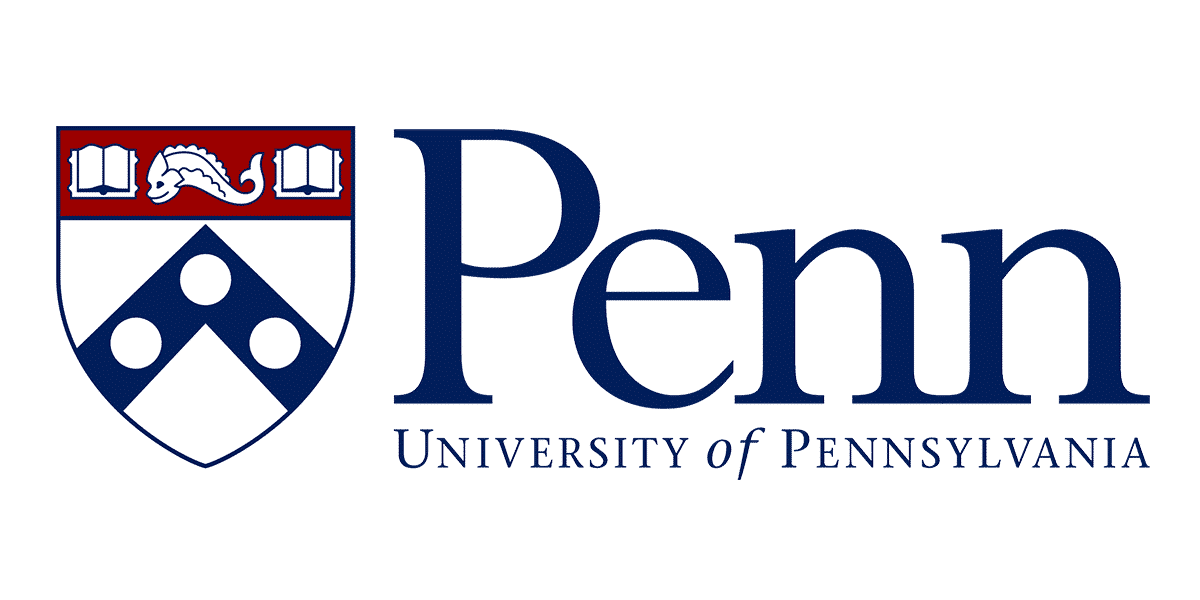 While many financial and accounting organizations deliver data, accounting analytics uses that data to provide valuable insight. This free accounting course explores the many areas in which accounting information offers insight into an array of business areas, including consumer optimization, behavior predictions, risk management, corporate strategy, and more. This free resource has been designed to help accounting professionals make better business decisions concerning accounting analytics's emerging roles.
This Accounting Analytics course from the University of Pennsylvania shows students how non-financial data and financial data interact to forecast events, determine strategy, and optimize operations. Wharton's acclaimed accounting professors deliver this free course. Accounting students learn how data is used to show what drives financial performance and assess future economic scenarios. The course's principles will then translate into better business decisions and the creation of strategy using financial data.
Accounting Best Practices with Steve Bragg Podcast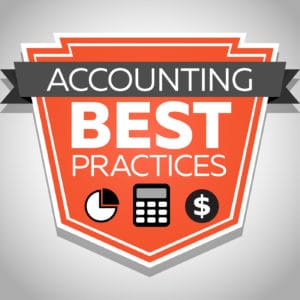 This free accounting podcast includes lessons and conversations concerning topics like accounting management, throughput accounting, best practices, controls, and GAAP for the accountant, controller, and CFO. The podcast has a review rating of 4.5 out of five stars. Over 115 reviewers have left comments about this podcast's effectiveness regarding sharing business insight in the area of accounting.
Steven Bragg is a CPA and the founder of AccountingTools, Inc. He has authored more than 160 business books, including the bestsellers, The GAAP Guidebook, Cost Accounting Fundamentals, Payroll Management, The CFO Guidebook, and Closing the Books. Bragg has been interviewed by Fox News, Business Week, CFO magazine, and Inc. He has been the controller or CFO of private and public companies and served as a consulting manager with Ernst & Young. Steve Bragg holds an MBA from Babson College, a Master of Finance from Bentley College, and an undergraduate degree from the University of Maine. Most of Bragg's podcast episodes are five to eight minutes in length. Podcast titles include Accounting for Stock-Based Compensation, Environmental Accounting, How to Interact with the Auditors, Economic Indicators, Budget Stress Testing, and Commercial Fishing Operations.
American Institute of CPAs CPA Exam Study Materials
What information is included in the CPA Exam? Hitting the top free resources for accountants list is the CPA Exam Blueprints. The AICPA publishes this document one or two times each year. It explicitly details the minimum level of skills and knowledge accounting students must have to qualify for initial licensure. Test takers utilize the Blueprints as a study guide and other Exam preparation and review materials. Researchers should read the Board of Examiners' Policy on New Pronouncements to discover when new content becomes eligible for testing.
Within the Blueprints, accounting students will find information for each exam section, including information organized by topic, area, and group along with score values. Sample statements that represent what may be asked on the test are also available and reference materials supporting the sample task statements. The number of item types test-takers must complete, including multiple-choice questions, written communication tasks, and task-based simulations are also included. The American Institute of CPAs is the largest association representing the accounting profession in the world. Its history of serving the public interest dates back to 1887. Today the association consists of over 430,000 members in 130 countries and territories.
Becker's CPA Exam Review App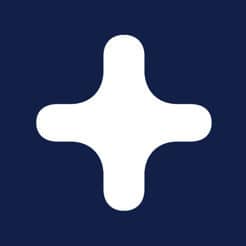 Becker has offered the most comprehensive and up-to-date study and coaching system for the CPA Exam for over half a decade. This free CPA Exam Review app combines access to expert instructors with powerful practice tools for a rigorous and high-quality preparation every step of the way. Becker engineers understand that no two people learn the same way. Its proprietary Adapt2U Technology makes learning more personal, more robust, and more dynamic.
With Becker's CPA Exam Review app, accounting students can study at their own pace no matter where they are or when they want to study. Students are given offline and online access to all course lectures, digital flashcards, and MCQs through the mobile app. Another benefit is that all course progress is automatically synchronized across all a student's devices. The fully integrated course materials include nearly 300 hours of audio/video lectures, over 7,000 multiple choice questions, 400 task-based simulations, and 1,300+ digital flashcards. Becker's app also includes unlimited practice tests, Adapt2U Adaptive Learning Technology, and three simulated tests per section that mirror the CPA Exam. Students who want comprehensive printed textbooks, an annotated digital textbook, modularized content, and an interactive study planner will also find it free of charge.
Forensic Accounting and Fraud Examination Course

Every day around the world, thousands of businesses and organizations are victims of fraud. Who commits these immoral acts, and why? How are these crimes committed? This free course offered by West Virginia University helps answer those questions. Enrolled students will learn who commits fraud, how they do it, and why they do it. Coursework also includes knowledge and skills for helping accounting students catch the bad guys.
During this free course, qualifications gained include forensic accounting, fraud investigation, internal control, and fraud detection. Benefits for this free course delivered by West Virginia University include a shareable certificate earned after this course, a 100% online program delivery that provides instant access, and the power for the student to learn at their own pace. Flexible deadlines mean that distance learners can set and reset deadlines that coordinate with their personal and professional schedules. This online course takes approximately seven hours to complete. Section titles include The Accidental Fraudster, The Predator Fraudster, Big Data, Benford's Law and Financial Analytics, and Cyber-Crime and Money Laundering: Contemporary Tools and Techniques.
Institute of Management Accountants Podcast
"Count Me In" is IMA's free podcast that discusses all things affecting the finance and accounting world. Each episode includes the latest perspectives and topics on accounting and finance to listeners from the experts currently working in the field and the thought leaders constantly shaping the profession. Featured within the Count Me In series is the IMA-focused mini-series, which focuses on key staff members and initiatives that come straight from the IMA headquarters in Montvale, NJ. Listeners and subscribers can also find bonus episodes to learn about one of the most respected and most significant associations centered exclusively on advancing the management accounting profession.
The Accountant/International Accounting Bulletin recognized IMA as the 2017 and 2018 Professional Body of the Year. Globally, IMA supports the accounting profession through research, the Certified Management Accountant, and the Certified in Strategy and Competitive Analysis programs. Continuing education, networking, and advocacy for the highest ethical business practices are also top priorities for IMA. IMA boasts a global network of over 125,000 members in 150 countries with 300 professional and student chapters. Based out of Montvale, New Jersey, IMA provides services through four global regions, including America, Asia/Pacific, Middle East/India, and Europe.
Journal of Accountancy Podcast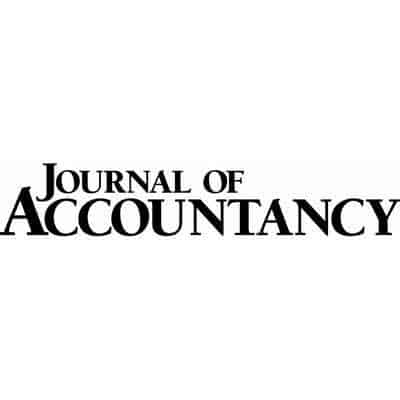 The AICPA provides listeners with the free Journal of Accountancy podcast. Hosts and guests of this free resource talk about the fundamental problems facing the accounting profession today. This podcast about accounting features a 4.1 out of five stars reviews rating. Currently, the podcast library includes 16 episodes. Each episode is between fifteen and thirty minutes long.
Within the "Implementing the payroll tax executive order" episode, the hosts talk with Ed Karl, the AICPA's vice president of Tax Policy & Advocacy. The discussion centers on questions about the AICPA Tax Executive Committee and the IRS concerning President Donald Trump's recent memorandum ordering the U.S. Treasury to defer the withholding and payment of payroll taxes imposed by Sec. 3101(a). Podcast leaders also discuss the range of issues that Treasury and IRS leaders face as they implement the order and what it might mean for employers and employees across the nation. In the podcast episode entitled, "Pandemic-related legal risks that you can't afford to ignore," podcast hosts discuss the best next steps for companies that are reopening to customers and employees. Lee Terry, a corporate and securities lawyer for the Denver firm Davis Graham & Stubbs, is the episode's guest. Terry discusses the legal concerns that organizations are facing.
Managerial Accounting: Cost Behaviors, Systems, and Analysis Course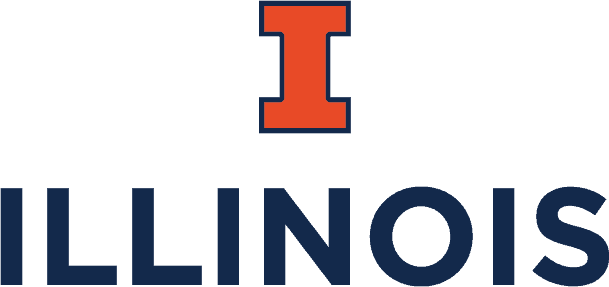 In this free course, students will learn how to utilize accounting tools to facilitate and align decisions made by employees, owners, and managers. The material also includes how accountants organize, analyze, interpret, and communicate data. This process allows companies to identify and leverage the opportunities that create value with customers within the supply chain. After completing this course, accounting students will understand what managerial accounting is and why it is valuable. Students will also be able to articulate fundamental concepts of managerial accounting and apply the financial perspective of accounting for costs. Coursework also includes how to identify issues associated with using financial accounting information for internal decision making.
QuickBooks tutorials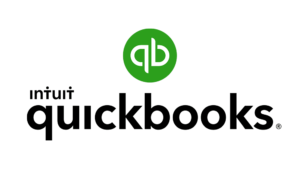 Intuit's mission is to encourage prosperity around the globe. It does this by attracting the world's top talent, bringing partners into its global platform, and making the world a better place through corporate citizenship. It is committed to working on peoples' behalf and making it happen every day as it innovates with flagship products like TurboTax, QuickBooks, and Mint. No matter a person's financial need, Intuit a solution that can help. Some of the brand's free resources include video tutorials for QuickBooks Online. These videos give accounting software users free access to information on how to get the most out of Intuit products.
Taxes and Decision Making Course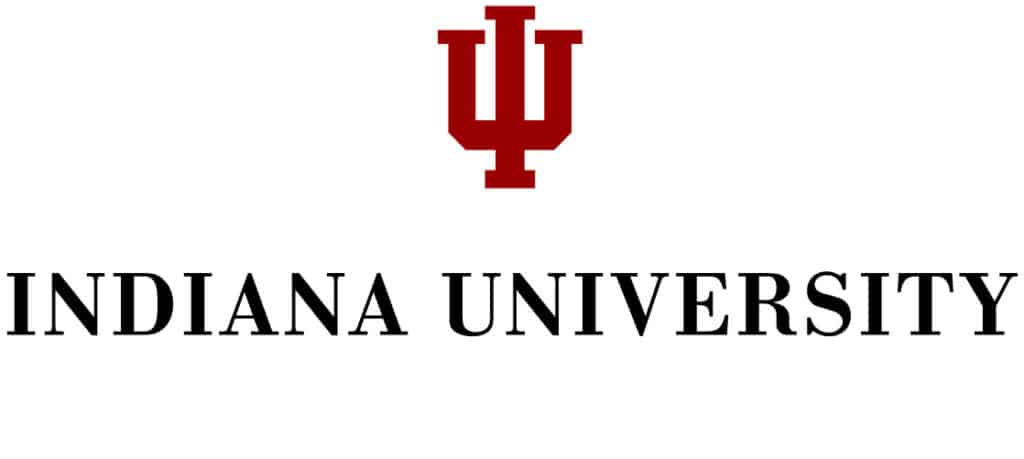 How does one reduce an organization's or individual's taxes while still complying with tax laws? Designed specifically for accounting students, this free course focuses on explaining the legal, integrative, and conceptual aspects of U.S. federal income taxation. Users have the chance to build their accounting foundation with this free course on U.S. federal income taxation. Coursework includes information over the taxation of both individuals and businesses. In addition to income tax laws, students will discover how to reduce the value of current income taxes.
Next Steps
Accountants spend time creating financial statements, compiling and interacting with data management, analyzing financial records, and consulting with clients, bosses, and coworkers. Ensuring regulatory compliance in an enterprise's accounting format is also an essential part of accountancy.
Good accountants are both resourceful and strategic. A lot of information about an organization's financial resources needs to be noted and processed daily. Financial reports are often generated daily to communicate with management properly. When results are disappointing, and figures need improving, management will task the organization's accountants to provide ideas on how to improve. Accountants will not only be expected to 'number crunch,' but to initiate viable solutions on how to cut spending and improve a company's profitability.
Accounting is a complex and evolving part of business leadership. As policies, procedures, and laws continue to change, it remains vital for accountants to stay sharp in their skills and knowledge. The free resources for accountants mentioned in this list are excellent ways for accountants to stay relevant and informed. Choose one resource at a time, commit to listening to the podcasts regularly, or take a course per month. Before you know it, you will grow in your knowledge and experience of accounting.
Related Resources
Best Online Bachelor's in Accounting Degree Programs
Best Online Master's in Accounting Degree Programs
Best Free Online Accounting Courses
Best Online Accounting MBA
Best Master's in Accounting Programs