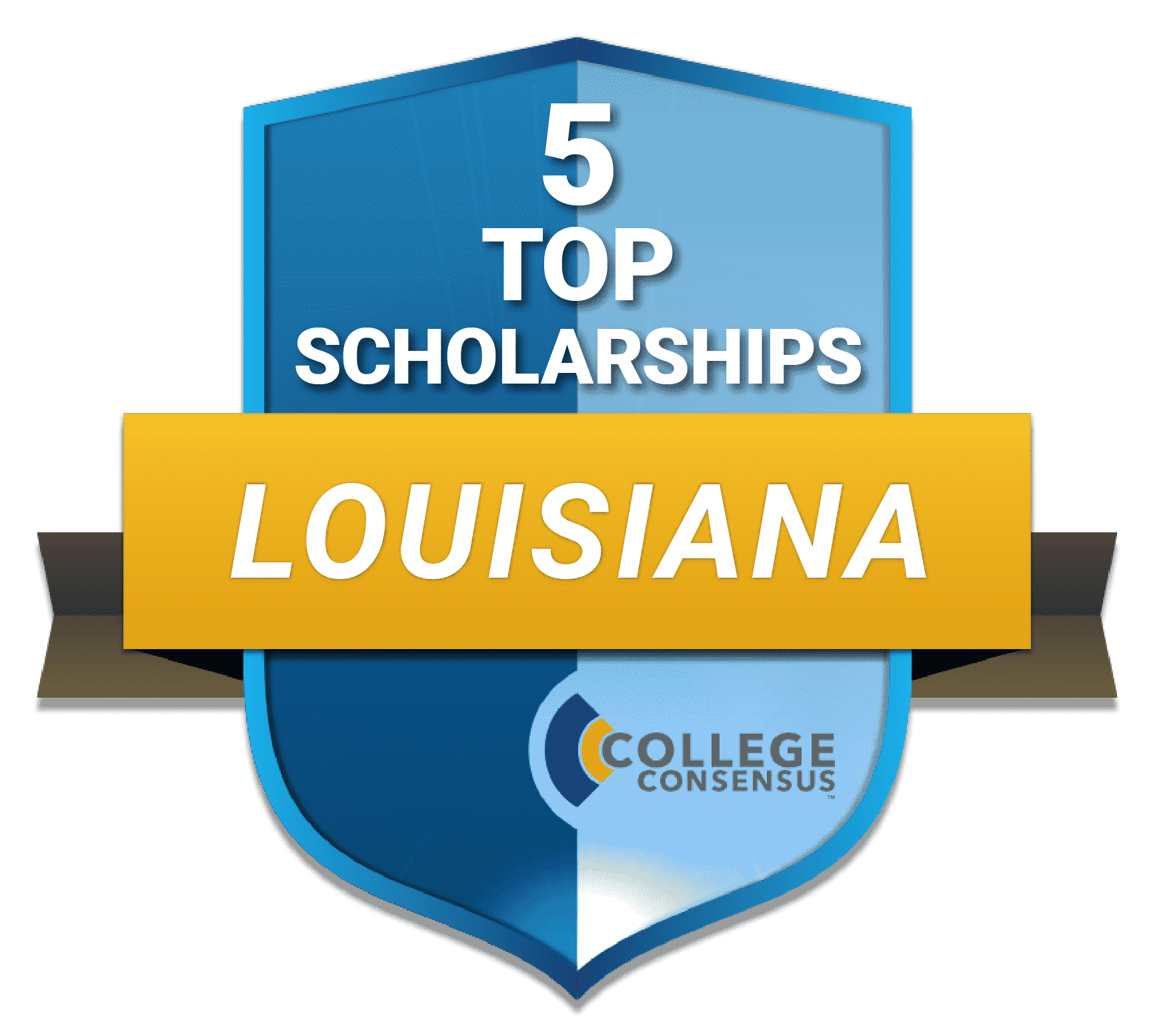 Louisiana grants and scholarships are available to students throughout the state. It's possible to earn them for academic achievement or sports merits. Some programs are specifically for individuals of certain ethnicities or who are choosing a particular career path. For instance, those interested in nursing may want to look into scholarship opportunities throughout the state or even at a particular facility.
Another option students have for Louisiana grants and scholarships is to apply through the state or federal government. To apply for a Louisiana grant, a student must apply through an application from the Louisiana Department of Education. These scholarships are based on financial need. A student should also fill out a FAFSA, which is the form the federal government uses to assess a student's financial need. This program is also based on a pupil's finances as well as the student's parent's income.
The College Consensus listing of scholarships in Louisiana is not comprehensive; it's just a jumping-off point for your search. Programs are listed alphabetically.
See Also: Best Scholarships for Online Students
1
Karen E. Domingue-Maillet and Solvay/Eco Services Scholarship
The Karen E. Domingue-Maillet and Solvay/Eco Services Scholarship benefits resident scholars in East Baton Rouge. Applicants must have attended Baker, Istrouma, Glen Oaks or Scotlandville high school, and be in the upper 50% of the graduating class. The applicant must also plan on being enrolled full-time and attend an accredited institution of higher learning. Finally, there must be a financial need. The scholarship covers $1,000 for fall and spring, and continues through eight semesters. An additional $250 per semester is available for students maintaining a 3.0. Upon completion of the final term, an additional $250 will be awarded.
Required documents include the transcript from the previous semester; ACT/SAT; academic resume; FAFSA SAR; letter of recommendation from an administrator or teacher; essay. The application opens Jan 1 and is due by April 15. The scholarship was created to honor the work and life of Karen E. Domingue-Mallet and is one of the many available scholarships in Louisiana.
2
National Rice Month Scholarship Contest
The National Rice Month Scholarship Contest is another one of the many Louisiana scholarships that focuses on students in Arkansas, California, Louisiana, Mississippi, Missouri and Texas. Applicants are required to create a video about healthy eating, rice production or sustainability of some kind in three minutes or less. Videos are judged on quality, creativity, popularity and how effectiveness their ideas are in the promotion of U.S. grown rice, NRM and the role rice plays in their state. Eligible applicants must come from the rice growing states listed above.
Three scholarship prizes are available. Grand prize winner receives $4,000 and a trip to the awards ceremony in Little Rock, Arkansas. Second place winner receives $3,000 and third place receives $1,500. Deadline for submission is October 31.
3
Patrick F. Taylor Foundation Scholarships
The Patrick F. Taylor Foundation Scholarships are designed to assist students attending Louisiana high schools with grants and scholarships to offset the costs of tuition in two – and four-year Louisiana undergraduate institutions. Applicants must be a U.S. citizen and resident of the state of Louisiana; enrolled as a first-time freshman student right after high school graduation; have a 2.5 GPA or higher; an ACT score of 19 or better; and have completed an advanced 19 unit TOPS core curriculum. Applicants must also graduate from high school with proof from a final transcript; a character-reference letter; a Scholarship Application Consent Form; submit FAFSA SAR; and have a valid letter of acceptance from a Louisiana college or university.
This scholarship program follows the life and legacy of Patrick F. Taylor, who believed that any student with drive could become somebody. Awards vary between $500 and $2,500. Application deadline is June 17th.
4
Rockefeller State Wildlife Scholarship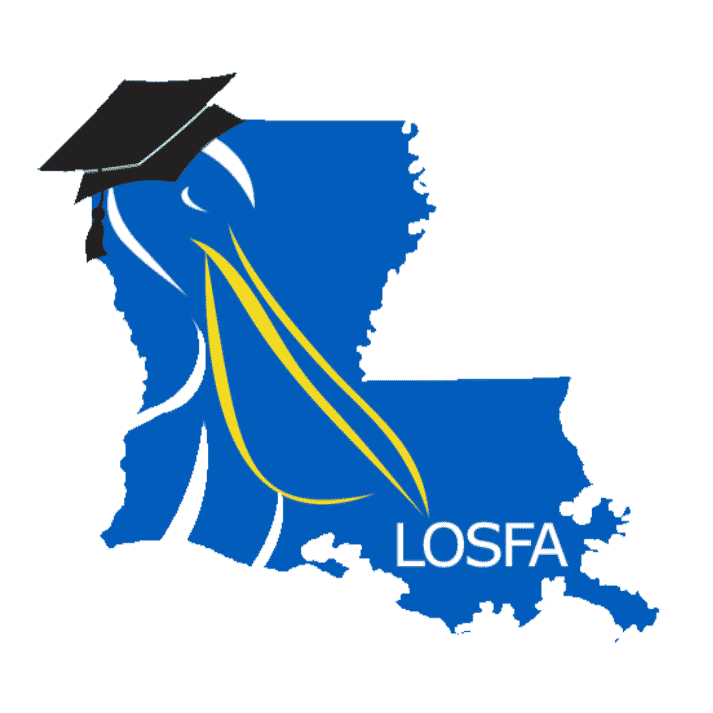 The Rockefeller State Wildlife Scholarship is designed to assist and offset the costs for undergraduate and graduate students who are pursuing marine science, wildlife or forestry at an institution of higher education in Louisiana. Applicants must be U.S. citizens, eligible non-citizens and registered with Selective Service if necessary. Residency must be valid for one year prior to July 1 of the intended year of award. All financial documents required by the Louisiana Office of Student Financial Assistance. Applicants must be undergraduate or graduate students attending school full-time in Louisiana and majoring in marine science, forestry or wildlife. 60 hours of college credit and a 2.5 GPA, or 3.00 GPA for graduate students is required.
The award is $2,000 annually for undergraduate students and $3,000 for graduate students. The scholarship is renewable, with certain criteria that must be met. Cumulative award max is $12,000 for up to three years for undergraduate students and two years for graduate students. FAFSA and application must be completed by July 1.
5
Society of Louisiana CPAs scholarships
The Society of Louisiana CPAs scholarships are designed to assist current LCPA members while attending a four-year college or university in Louisiana. Before filing, applicants must be in a full-time accounting program, have a 3.0 or better in accounting courses, and an overall GPA of 2.5 and have a declared major of accounting. Students must adhere to all requirements, including the submission of a one-page essay; transcripts (official and unofficial); and letters of recommendation. Students may reapply for additional awards. Ineligible applicants are those who have received the Richard Roth; C. Will Elliott; Kit Smith or Alex Postlethwaite scholarships.
Application deadline is November 8th. Immediate family members of the selection committee of the Louisiana CPA Education Foundation are ineligible, in addition to any immediate family members of the LCPA Board of Directors. Awards vary from $500 – $2500. One $1,000 scholarship will be awarded to an accounting major enrolled in a masters or doctoral program.
Do I Need Good High School Grades to Get a Scholarship?
A common concern of high school students is whether they have high enough grades to obtain Louisiana scholarships for college students. High grades aren't necessarily an automatic that a person can obtain scholarships for Louisiana students. On the other hand, low grades don't necessarily mean a student can't earn a scholarship since there are other reasons for a person to earn Louisiana scholarships for high school seniors.
For instance, some Louisiana scholarships for college students are for individuals who achieve in other areas of interest, such as sports. Often, these scholarships have more lenient grade requirements for scholarships for Louisiana students. A person may be able to receive a scholarship with less than a 3.0 if the person performs well at a particular sport. However, Louisiana scholarships for high school seniors for sports are difficult to obtain because of the competition, so grades are often a deciding factor. Students may also want to look into getting a scholarship based on their ethnicity, desired career path, or if the individual is part of a military family. There's competition for these as well, so grades may play a role.
For prospective pupils who don't have high grades and don't qualify for any scholarships, the student may apply for grants, which have less stringent standards in terms of grades.
What is the Louisiana Pathways Scholarship?
The Louisiana Pathways program is for students interested in early childhood learning. An individual may qualify for this program if he or she chooses to attend a school that participates in this program. The scholarship is for people interested in earning an Early Childhood Ancillary Certificate, but the individual must not have already completed a program that could qualify him or her for this particular certification. A person interested in this scholarship must currently work in an early learning center. Additionally, a person interested in this particular scholarship must not have more than 80 hours in a CDA preparatory training program.
To qualify for the Louisiana Pathways scholarship program, an individual must first apply using the Louisiana Pathways scholarship application. The program takes into consideration the student's family income. After a student fills out the initial Louisiana Pathways scholarship application, the student will need to have their eligibility verified after each tuition interval for the entire program.
Scholarship eligibility is reconsidered after each tuition period while the student is in the training program. Additionally, a student must meet grade requirements throughout the program to remain compliant with the Louisiana Pathways college tuition scholarship. Grades and a student's employment must remain compliant in order for the Louisiana Pathways college tuition scholarship to pay out to the sponsoring agency.
Are There Scholarships for Single Mothers in Louisiana?
Since single mothers are often limited on income, the state and federal governments take their situation into consideration when determining the individual's eligibility for grants. However, this isn't always enough funding for a single mother to return to school and still be able to afford to take care of her child. Other options that are specific for single mothers are available for this reason.
A search for the term " single mother scholarships Louisiana" will bring up the Baton Rouge Area Foundation. This is an organization dedicated to improving the lives of individuals throughout the Baton Rouge area. The Amber Foundation provides financial assistance for single mothers who are business owners. This is one of the results for "single mother scholarships Louisiana" because the association gives away grants each month to entrepreneurs who are also single mothers. The organization is recognized by WE Magazine and USA Today.
Another option for single mothers is the Kicka** Single Mom Grant, which is for hardworking single mothers and is given by Emma Johnson. Each month, Emma gives $1,000 to a single mother with an amazing story of how she triumphed.
It's also possible for single mothers to qualify for childcare and assistance with bills, so they can focus on attending school and not just paying bills.
Related Rankings:
Best Online Colleges in Louisiana
Best Online MBA Programs in Louisiana