Pursuing online finance certificates demonstrates a professional's exposure to the financial services industry. Whether the focus is on investing, accounting, or financial planning, a credential like this will bolster anyone's resume.
These certificates typically require hours of coursework and tests. They are one way to differentiate between various types of financial advisors in the industry. When you see Ph.D. next to a person's name, you know they've achieved their doctorate. They've been vetted and passed written tests, and you can likely trust they know their stuff. While financial certificates in business may not offer quite the degree of confidence and clout, you can rest assured it carries a substantial weight in business leadership. Here are ten of the most impressive online finance certificates currently available at some of the nation's best business schools.
Harvard University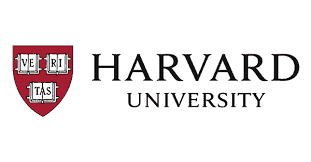 An excellent online certificate in Finance & Accounting is featured at Harvard University. Students in this program develop an intuitive understanding of financial principles and statements to unlock vital insights into performance and potential. Leading with Finance is a course within the program that equips students with a working knowledge of financial principles and enables them to understand the market in which their organization operates. Distance learners are equipped to create and assess value while communicating business decisions to stakeholders.
Another course is Financial Accounting. It teaches vital accounting principles and concepts to illuminate financial statements and expose critical insights into business potential and performance. The curriculum explores how managers, Wall Street analysts, and entrepreneurs use accounting to drive strategic decision-making. Sustainable Investing is a course that teaches elements of evaluating environmental, social, and governance factors and managing impact investments. Students explore the transforming sustainable investing landscape and understand how to infuse ESG factors into investment decisions. Harvard's online finance certificate is worth its weight in gold.
Cornell University


Cornell University's online certificates in finance help students master multiple areas in the finance industry. This practices can be critical to success in all industries, for those working in a large organization or running a small business. Their online finance certificates include:
Financial Management Certificate,
FinTech Certificate,
Financial Institutions And Regulations Certificate,
Financial Success For Nonprofits Certificate, and
Startup Funding And Finance Certificate.
Finance professionals can pursue one or more of these top certificates to expand their tools and bolster their resume. The online nature of these certificate is also advantageous for the professional with a full schedule. They can advance their skills while continuing their professional experience and juggling their personal priorities.
The financial management certificate gives professionals the foundation and language to understand financial management. The FinTech certificate covers the different technological disruptions within the financial sector. The certificate in regulations is for those finance professionals that want to do a deep dive and gain expertise in this area. The nonprofit certificate and startup certificate will both touch on generating funds and creating financial sustainability, but the nonprofit one will provide insight in the unique nonprofit sector.
These online finance certificate from Cornell are excellent options for today's busiest leader.
Washington University in St. Louis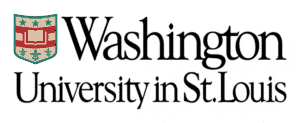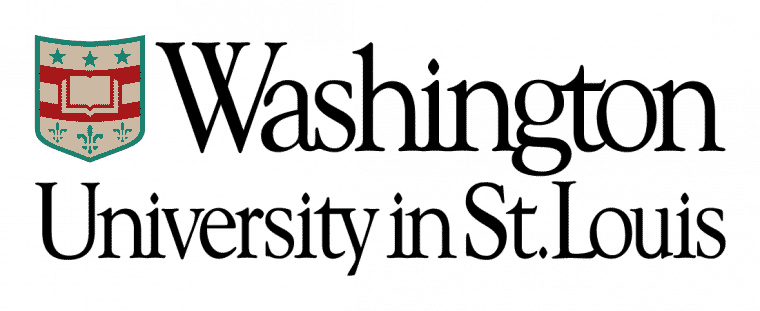 Washington University in St. Louis offers an online Graduate Certificate and Advanced Graduate Certificate in Finance. These programs further one's finance career with a certificate designed for working professionals. These rigorous and comprehensive programs offer in-depth training in the constantly evolving finance field. The curriculum goes beyond a solid foundation of financial theory and principles, focusing on new concepts and trends like blockchain and cryptocurrencies. The certificates linked to the business school's online Master of Science in Finance program feature corporate finance and investments specialization. They are distinguished by renowned financial instructors and a best-in-class digital learning experience.
Courses within the programs include
Financial Markets,
Advanced Corporate Finance I–Valuation,
Advanced Corporate Finance II–Financing,
Investment Theory,
Business Analysis Using Financial Statements, and
Advanced Business Analysis Using Financial Statements.
With enhanced mathematical ability, financial statement expertise, and data interpretation skills, working professionals will be prepared to tackle issues in whatever role they choose—from an investment banking or equity research associate to a business executive. Enrolled students will take their careers to the next level with these online certificates.
University of Georgia


The University of Georgia features an online finance certificate for Certified Financial Planners. Business school leaders know the best way to serve clients as financial planners is to offer sound advice rooted in current economic fundamentals. The Certified Financial Planner designation reveals one's dedication to the profession and a commitment to providing clients with sage advice.
The Executive Education Program for CFP Certification is a program of the Certified Financial Planner Board of Standards, Inc. After completing this certificate program, students can apply for the CFP® Certification Examination.
This blended program format fuses traditional learning with the convenience of distance learning. Georgia representatives have designed the certificate to include six academic courses. It also consists of a capstone experience. Classes meet on campus in an interactive, executive-style classroom. Enrolled students can join remotely if their schedules require them to do so. Instructor-led courses are supplemented with independent learning sessions. All students enjoy being a part of a cohort as they network and discuss topics with other financial professionals in class. The University of Georgia has served up a winner with this online certificate.
William & Mary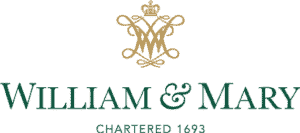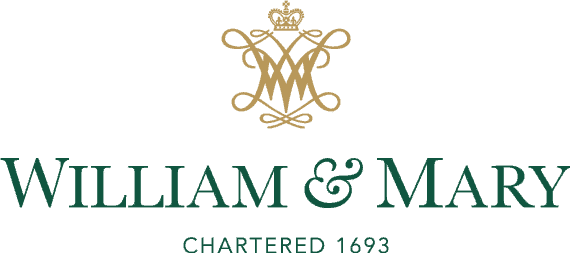 William & Mary offers multiple excellent online finance certificates. Two unique programs featured at the university's business school are the Online Certificate in Corporate Finance and Online Certificate in Investment Management. With these programs, students interested in corporate finance can set themselves up to succeed in a complicated business.
The courses in the school's Corporate Finance Certificate program will deepen enrolled students' understanding of corporate financial strategy and financial valuation models. Distance learners will also learn how firms interact with the financial markets and the valuation of various corporate investment projects and organizations. Additionally, the program will hone working professionals' skills in global financial strategy, financial modeling, analysis and decision-making, and effective communication of financial information and strategies. This certificate opens the door to the Online MS in Finance program and a world of achievement beyond.
William & Mary's Online Certificate in Investment Management strengthens a professional's foundation in investment management. Learners can deepen their expertise and expand their potential for lifelong achievement.
North Carolina State University


One of the top online Finance Certificates is featured at North Carolina State University. The Graduate School certificate in Finance is an online program that provides students with the tools, knowledge, and skills needed for making informed financial decisions in the workplace. Through applied learning and theory, students come to understand the vital relationship between capital providers (investing households), capital users (firms), and capital markets (stocks and bonds). Distance learners use real-world tools, like stock price databases and spreadsheet analysis, to meld theory to practice. This flexible option is ideal for actively working professionals wanting to gain a basic understanding of financial management.
Qualified participants for the NC State Graduate Finance Certificate need to complete twelve credit hours of coursework, including Managerial Finance and Financial Accounting. Once admitted to the program, students must complete the business school's MBA 520 prerequisite before enrolling in other certificate courses. The program also includes nine hours of elective courses selected from Advanced Corporate Finance, Financial Modeling, Investment Theory and Practice, and Equity Valuation. NCSU's online certificate in finance has a lot going for it.
Purdue University

The online Financial Economics Graduate Certificate program at Purdue University delivers courses to distance learners and working professionals wanting to add economic and statistical concepts to their business portfolios. The program teaches students the quantitative and analytical methods to evaluate and forecast vital economic outcomes. Courses engage finance students in financial markets, quantitative analysis, and decision theory. The curriculum includes quantitative and qualitative studies like
Intro in Math for Economists,
Behavioral Economics,
Financial Econometrics, and
Financial Valuation & Decision Making.
Purdue's online Financial Economics certificate program requires students to complete the outlined curriculum of eleven credit hours with a 3.00 GPA to receive the certificate. Program highlights include a 100% online format, and all courses are delivered by the business school's respected instructors. Credits earned within this finance degree count towards Krannert's online MS/MBA degree. The Financial Economics Graduate Certificate at Purdue is a "can't miss" program.
University of Houston

An online certificate in Clinical Research Finance is featured at the University of Houston. The purpose of the distance program is to prepare professionals for employment in the clinical research finance field. While there are available resources for research and healthcare administration professionals that cover some aspects of clinical research finance, there is a void of comprehensive educational sessions for professionals seeking to comprehend the financial aspects of clinical research.
This online program fuses multiple sources of regulations and operational approaches combined to provide relevant and current information on the financial administration of clinical research studies. Case studies within the certificate enable students to practice the concepts discussed during sessions and serve to reinforce the learning experiences. Healthcare organizations participating in clinical research and pharmaceutical organizations seek to hire personnel with the expertise and knowledge in clinical research and the financial aspects. The current pool of potential hires possessing this business acumen is slim. This high-quality program aims to close the knowledge gap and help prepare future clinical research finance professionals for careers in clinical research.
Northeastern University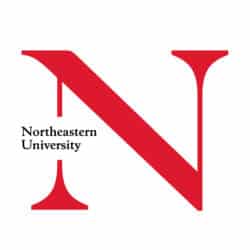 Northeastern University features an online Accounting and Financial Decision-Making certificate. The modern global marketplace moves swiftly. Businesses need knowledgeable professionals who can locate opportunities and make decisions in high-pressure environments. By earning the online Graduate Certificate in Corporate Finance, distance learners develop the skills they need to analyze investment options, assess risk, and create value for their organization through wise financial planning. Required courses focus on the core principles of developing and executing financial strategies, and electives allow students to explore topics relevant to their career goals, including investment banking or mergers and acquisitions.
All courses within the program are 100% online. Students choose from six entry terms throughout the year. With a customizable format, the program tailors learning by offering electives that align with learners' goals, exploring topics like business turnarounds and international financial management. Enrolled students deepen their learning with experience—through applied projects and case studies. Northeastern's online certificate is an excellent choice for finance students.
Bentley University

Bentley University's Environmental, Social, and Corporate Governance Investment Management graduate certificate was designed in response to today's rapidly evolving global economy and the needs of the modern workforce. It takes less than one year to complete and equips students with the real-world expertise and skills employers require for today's and tomorrow's jobs.
Environmental, Social, and Corporate Governance Investment Management (ESG) is also called Sustainable Investing. This investment discipline considers environmental, social, and governance criteria to generate long-term financial returns and positive societal impact. In recent years, there has been substantial growth in ESG investing.
This online certificate educates students on the fundamentals of investments, including portfolio theory, portfolio management, equity and fixed-income securities, and security analysis. Students examine various ESG considerations like climate change, air & water pollution, executive compensation, waste management, community & employee relations, and human rights. Distance learners are exposed to lessons incorporating these ESG issues into investment processes. Upon completing the online certificate, should applicants apply for and be accepted to Bentley's master's program, certificate courses count towards MBA and MSF degrees if a minimum 3.0 GPA is maintained. This certificate in finance is an excellent choice.
An online finance certificate is advantageous for professionals interested in pursuing careers in finance. If you want to be a risk manager, financial analyst, accountant, or planner, it's worth looking into the certificates on this list. As you can see, there are many professional finance certifications to choose from. Completing advanced studies helps you climb the career ladder, improves your employability, and gets you on the path to earning a six-figure salary.
But which finance certificate is suitable for you? The answer may be tricky as each certificate has pros and cons. When determining the best online certificate in finance, you should consider some questions.
What are your career aims and objectives?
What are your interests in finance?
What kind of study time do you have available?
What is the prestige level of the business school or certification?
Online finance certificates demonstrate advanced learning, knowledge, and expertise in finance and accounting. As seen from this list, there are different types of certificates available. Some are more niche than others. It's a great idea to read program descriptions and reach out to business schools sponsoring the programs to get the best idea of which certificates are right for you.
Related Resources
Online Finance MBA Ranking
Online Master's in Finance Management
Best Free Online Finance Courses
Best Paying Jobs in Finance