If you are interested in a real estate career, you probably have a lot of questions you would like someone to answer. You want to know the requirements of getting into the field and what you can expect while on the job each day. On average, entry-level real estate agents earn about $45,000 per year, which translates to approximately $18.00 per hour depending on how much you work each week. You can advance your career by becoming a real estate broker and earning $55,000 each year.
Recommended Online Programs
Explore our featured online programs to find the right match for you today.
Learning the benefits and requirements of this career empowers you to decide if you are on the right track. You don't want to put in the time and money to become a real estate agent and later decide that it's not for you. This guide gives you an overview and shows you some degrees that help you increase your results. You can then use that information to choose a path that makes sense for your long-term goals, allowing you to move forward with confidence.
Real Estate Agent Requirements
Choosing and getting into a career is a daunting task, and you don't want to give up before you give yourself a shot. Instead of looking at the whole picture, break your mission down into small, easy-to-do pieces so that you don't overwhelm yourself. Grab a pen and sheet of paper to write your goals down, and hang the paper up somewhere you will look every day.
Depending on your state, you must complete between 60 and 90 hours of real estate training to begin. Most real estate classes cover soft skills, such as time management. You also learn real estate basics and discover how to list, price and sell properties. Qualified courses go over the laws related to real estate so that you don't find yourself on the wrong side of a legal dispute. If you would like to become a real estate broker, most states require you to have several years of experience as an agent and to pass an additional exam.
Although you don't need a degree to become a real estate agent, having one lets you stand out from the crowd when looking for places to work. The skills you learn in these degree programs can make you a much more effective real estate agent, increasing your earning potential. There are a number of great degree options in addition to a degree in real estate.
Can I Major in Real Estate?
While it is possible to get a business degree with a specialization in real estate, that's not where most real estate professionals get their start. There aren't a whole lot of real estate degree programs, or real estate majors, among actual real estate sales agents.
Instead, people tend to get into real estate investment and real estate careers through other avenues – business management, sales, or accounting, for instance. A successful real estate agent has to have a sense for all of those things, after all. Real estate programs may teach some skills, but a college degree is not usually the first step into the real estate industry.
There are a number of possible careers in the real estate business:
real estate sales agent
real estate development
real estate finance
real estate lawyer
real estate appraisers
real estate analysis
property management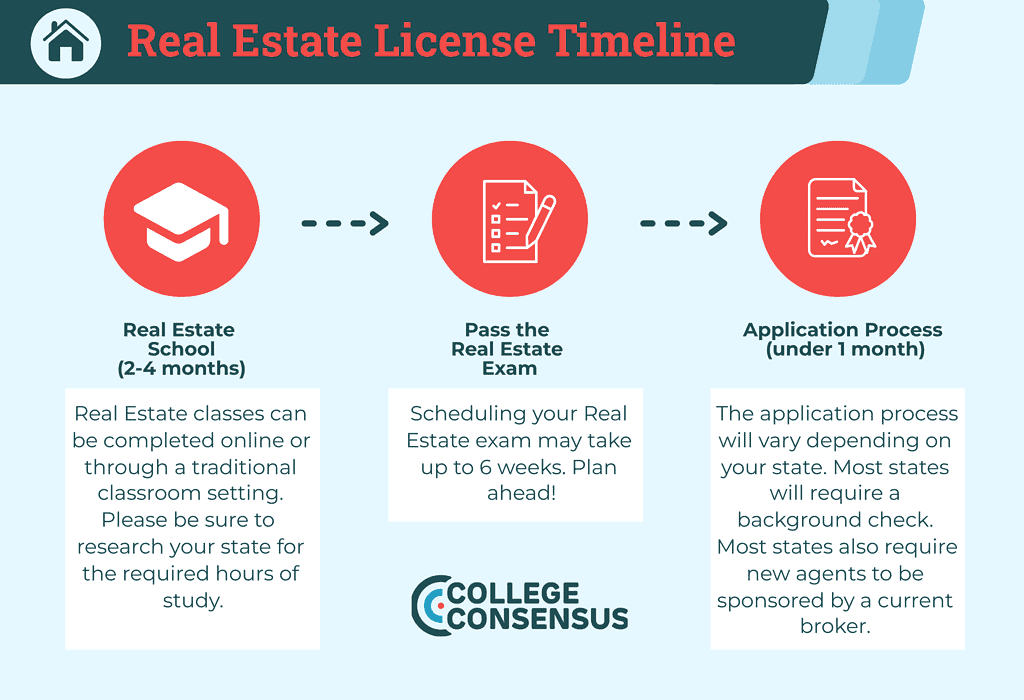 What to Expect With a Real Estate Career
At the surface, most people know real estate agents help people sell homes. You want to take a much closer look at the tasks you will perform each day before deciding if this career is right for you. Knowing what to expect is the best way to prepare yourself for your new career and the projects for which you will be responsible.
As a licensed real estate agent, you assist clients looking to sell their homes or find renters for their property. Based on the condition and location of the property, you help set a price depending on the local real estate market. Some of your clients might disagree with the price you recommend and want to name their own price. You can tell them why you came to your conclusion, but the client has the final say in the selling price.
Once you have agreed on a price, you take pictures of the property that highlight its best features. You then use everything you have collected to promote and sell the home. When you enter a career as a real estate agent, you also show homes to prospective buyers in addition to answering any questions they have. You record offers and show them to the sellers. In some cases, sellers will want your advice on whether they should sell the property or hold onto it for a little longer.
When the seller accepts an offer, you review the contract and ensure that everything is in order. Not only do you help sellers close deals, but you also draft and review contracts for those looking to rent their property to someone else. Once you begin working in this field, you oversee almost every aspect of property sales and rentals. Some people go on to become real estate brokers for an income boost.
As a real estate broker, you can work independently instead of working under someone else. You can even hire a team to work under you if you get a real estate broker license. Real estate brokers earn a percentage of the commission the agents under them receive, so building a large team gives you an impressive earning potential.
1. Business Administration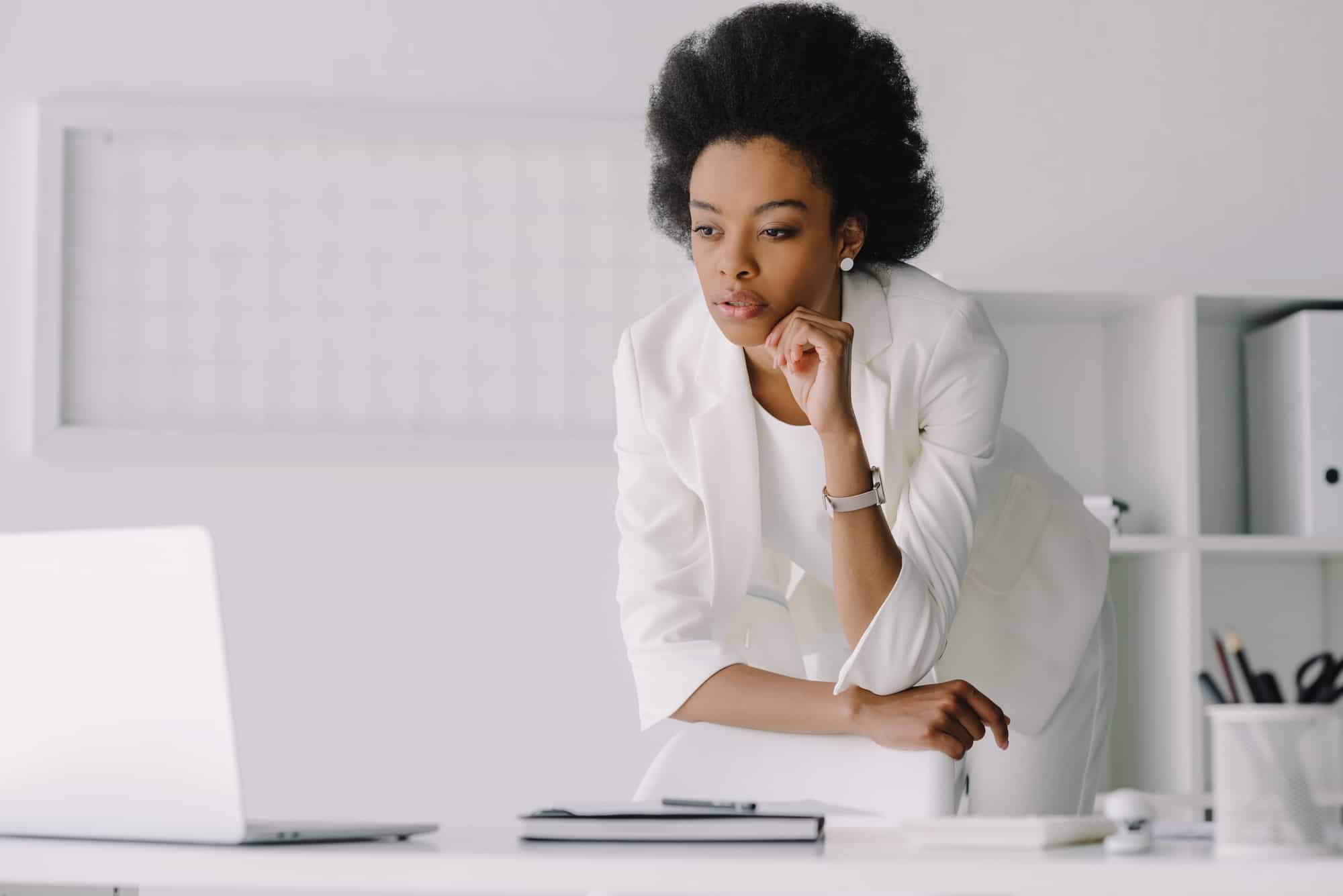 If you would like to stand apart from other real estate agents in your industry, consider the benefits of a business administration degree. This degree program covers a variety of skills you need to succeed in the real estate world. You learn how to master written and verbal communication so that you can get your message across, but this skill even helps you understand others.
If you pursue this degree, you will learn how to become an effective and influential leader. No matter the type of work you would like to do, managing time, money, people and other resources is a vital skill you can't overlook. Business administration classes reveal everything you need to manage your resources well. Your coursework also covers business ethics and budgeting.
When you work as a real estate agent, communicating with buyers and sellers is an important skill that impacts your overall success. The leadership skills you learn can improve your negotiation skills when you try finding a win-win deal for the buyer and seller. You must manage your budget well when you set up advertising campaigns if you would like to get the most for your money, and a business administration degree helps. Business ethics applies to real estate agents and brokers.
Recommended Online Programs
Explore our featured online programs to find the right match for you today.
2. Graphic Design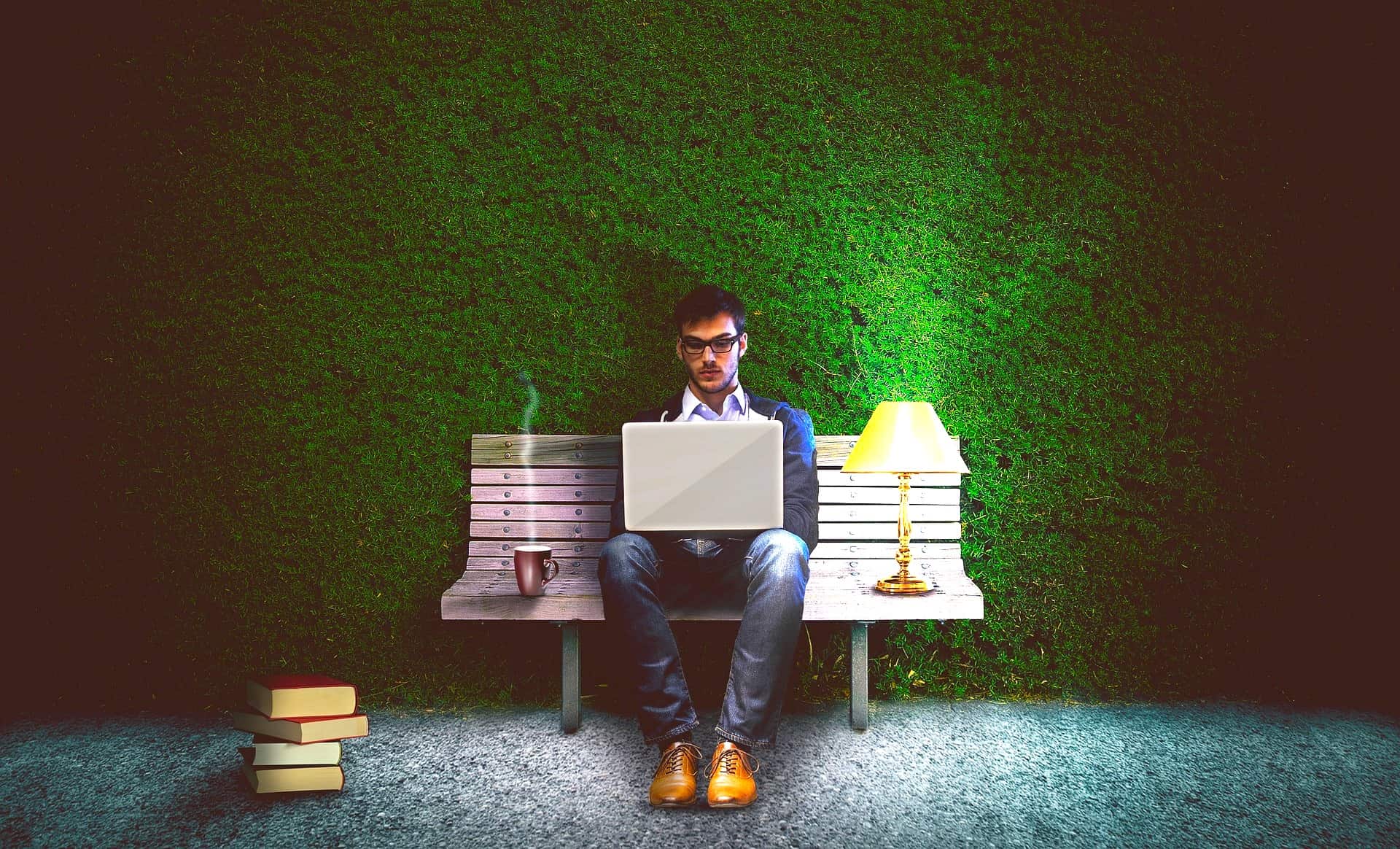 A degree in graphic design could be the solution you need. If you want to do well in your career, the skills you learn in this degree program can give you the edge for which you have been searching. Graphic design classes show you how to use editing software to create logos, flyers, banner ads and more. During your studies, you will discover how to use graphic design skills to increase a company's branding effort. Depending on the classes you take, you will soon discover how to draw images and turn them into digital works of art.
You could be asking yourself how a graphic design degree fits into the real estate world, which is a fantastic question. You must remember that real estate agents work hard to promote the properties of their clients, and you will sometimes create flyers and other media to reach that goal. Getting a degree in graphic design gives you the required skills to craft stunning promotional material that grabs attention and produces solid results. Almost every real estate broker would be pleased to bring a graphic design expert on board, increasing your career opportunities.
Recommended Online Programs
Explore our featured online programs to find the right match for you today.
3. Digital Marketing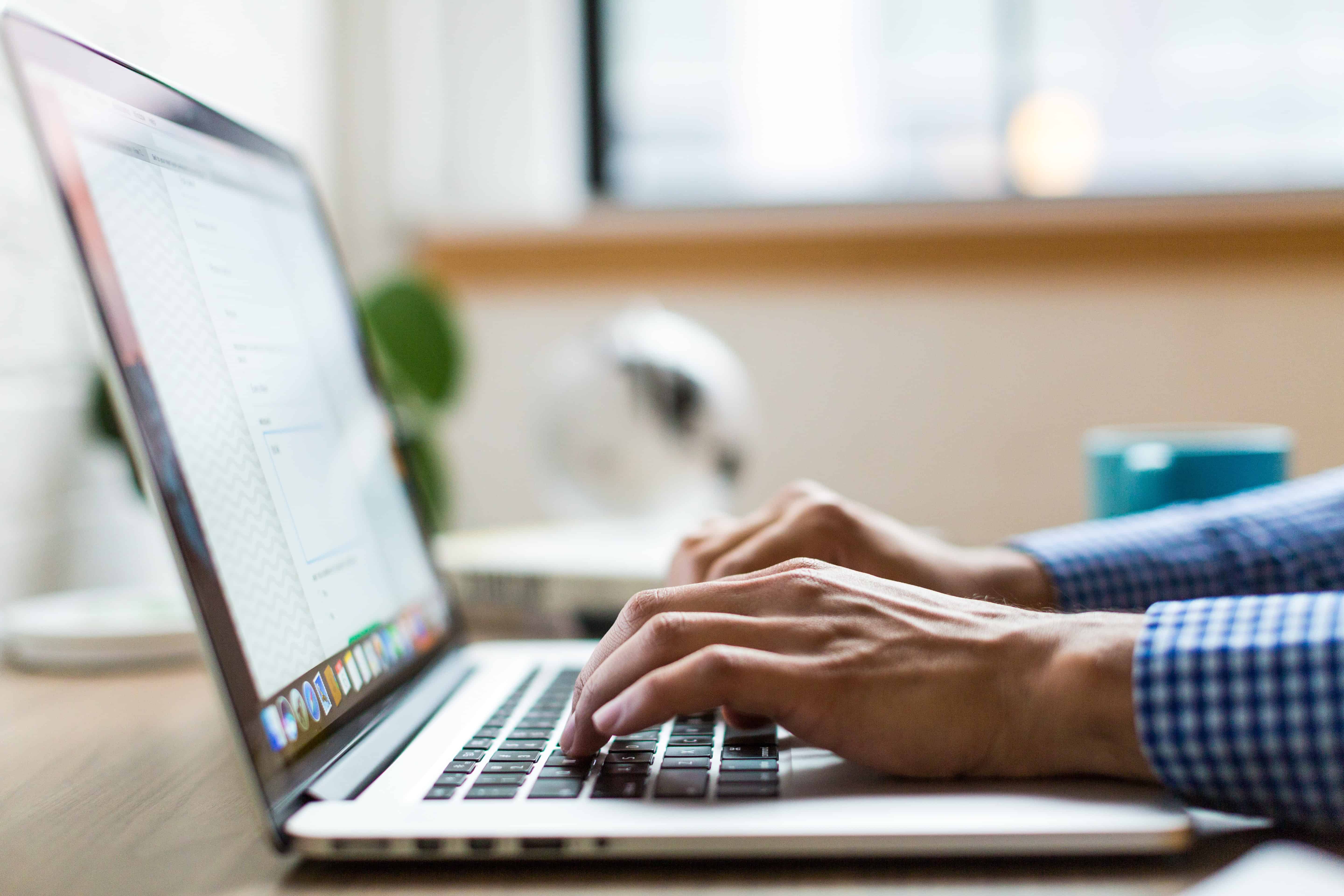 In the past, a standard marketing degree would have been enough to give you quality results in the real estate world. The advances in technology over the last ten years have changed everything, and digital marketing is now the answer. If you pursue a degree in digital marketing, you will learn how to promote items on social media platforms and search engines. As you move forward with your education, you discover how to do email marketing in a way that increases your odds of earning the sale.
If you want to do well as a real estate agent, make sure you know how to sell or rent homes as soon as possible. Earning a reputation for making fast sales increases the number of people looking to work with you, and your income will rise as a result. Use your digital marketing skills to promote property for your clients, and the right approach gives you stunning outcomes you have to see to believe.
The course material also shows you how to promote yourself using search engine optimization, and SEO minimizes your marketing expenses. Any real estate agent who wants to get even better results should consider the advantages of obtaining a degree in digital marketing.
Recommended Online Programs
Explore our featured online programs to find the right match for you today.
4. Accounting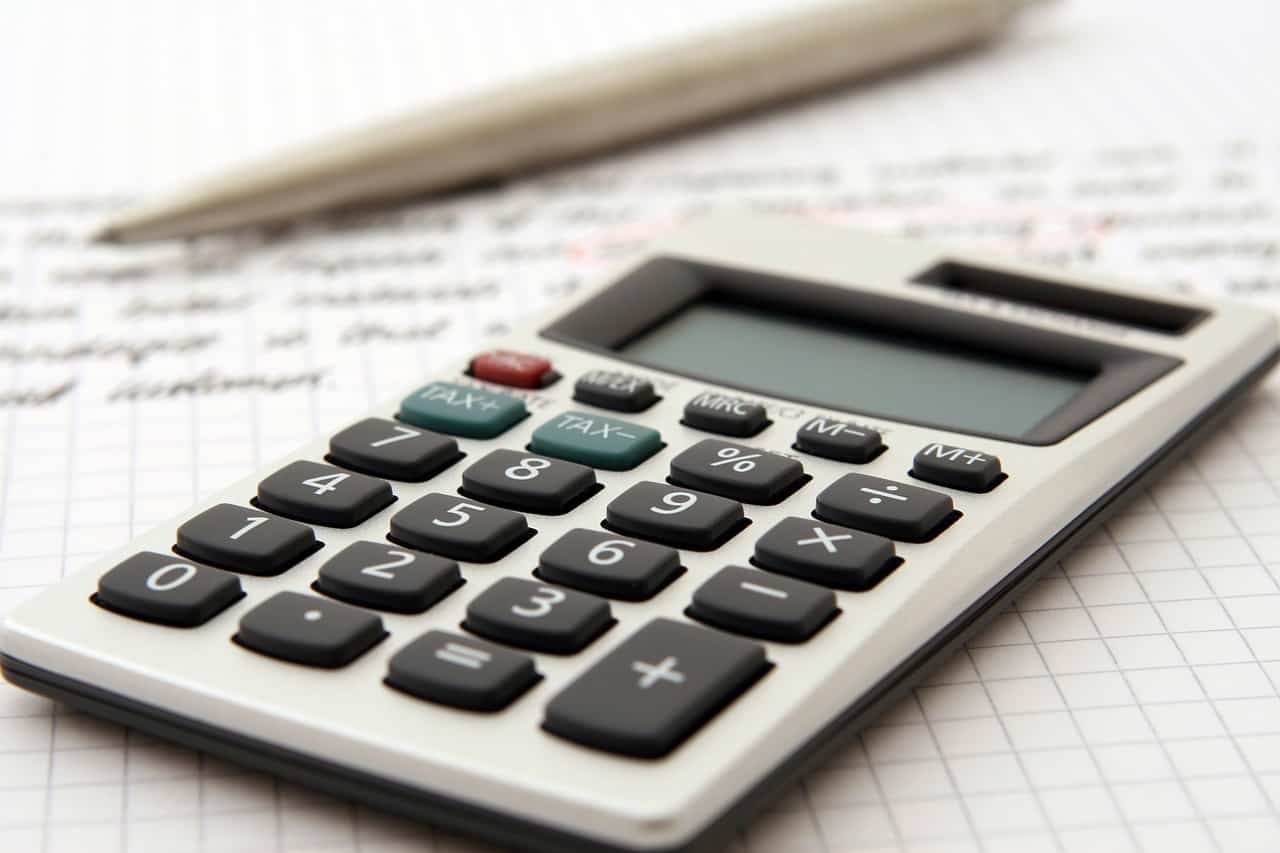 An accounting degree is another wise choice if you are serious about entering the world of real estate. Your accounting classes teach you how to review and manage ledgers. You will discover how to process debit and credit card transactions in addition to other payment methods. While you study your class material, you will learn different account codes and what they mean. Accounting degree programs show you how to manage petty cash and regulate a company's budget.
Between listing prices and closing deals, real estate agents deal with a lot of numbers each day. Standard real estate classes show you the basics of how to manage these numbers. But an accounting degree goes into much more detail and reveals how to handle the different situations you could face during your career.
Recommended Online Programs
Explore our featured online programs to find the right match for you today.
5. Human Resources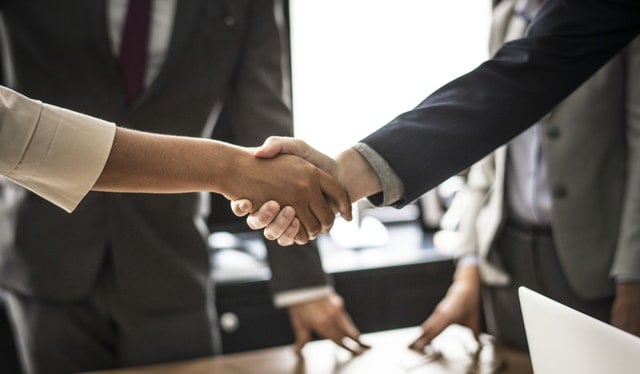 Getting a degree in human resources is a smart move for aspiring real estate agents and brokers. With a degree in human resources, you learn how to manage people and deal with the most common conflicts you are likely to encounter. You also learn about diversity and how to create a welcoming workplace for everyone on your team. Business ethics and law are additional topics you can expect to encounter while you work toward your human resources degree.
The skills you learn with a human resources degree can benefit you in more ways than one after you become a real estate agent. For example, you will know how to best handle disagreements between buyers and sellers. You will sometimes encounter a buyer who has cultural values that differ from that of the seller. Those differences could get in the way of the sale if you don't know how to respond. The diversity training you get with your human resources degree lets you close the gap and get everyone on the same page.
These talents become even more useful if you later become a real estate broker. As a broker with a human resources degree, you will already have the tools you need to build a team of your own. You will know the legal challenges you might face and how to protect yourself from them before it's too late. When members of your team have a conflict, you can respond in a way that reduces the tension and moves your team forward. No matter the path you choose down the road, a degree in human resources helps you advance your real estate career in many ways.
Ready to start your journey?
6. Finance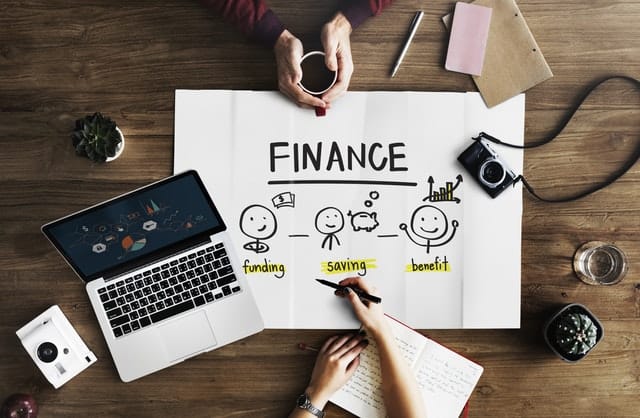 A finance degree could make sense for you if becoming a real estate agent is your goal. As you study finance, you learn the basics of economics, financial reporting and more. You discover how to predict future market trends and what investments are worth making. You can calculate your spending and predict how much profit you will generate in the following months.
As you earn your degree in finance, you go over statistics and how you can apply them to the different situations in which you could find yourself. When you facilitate the buying and selling of homes, knowing how to work with numbers is an essential element you can't afford to overlook.
7. Psychology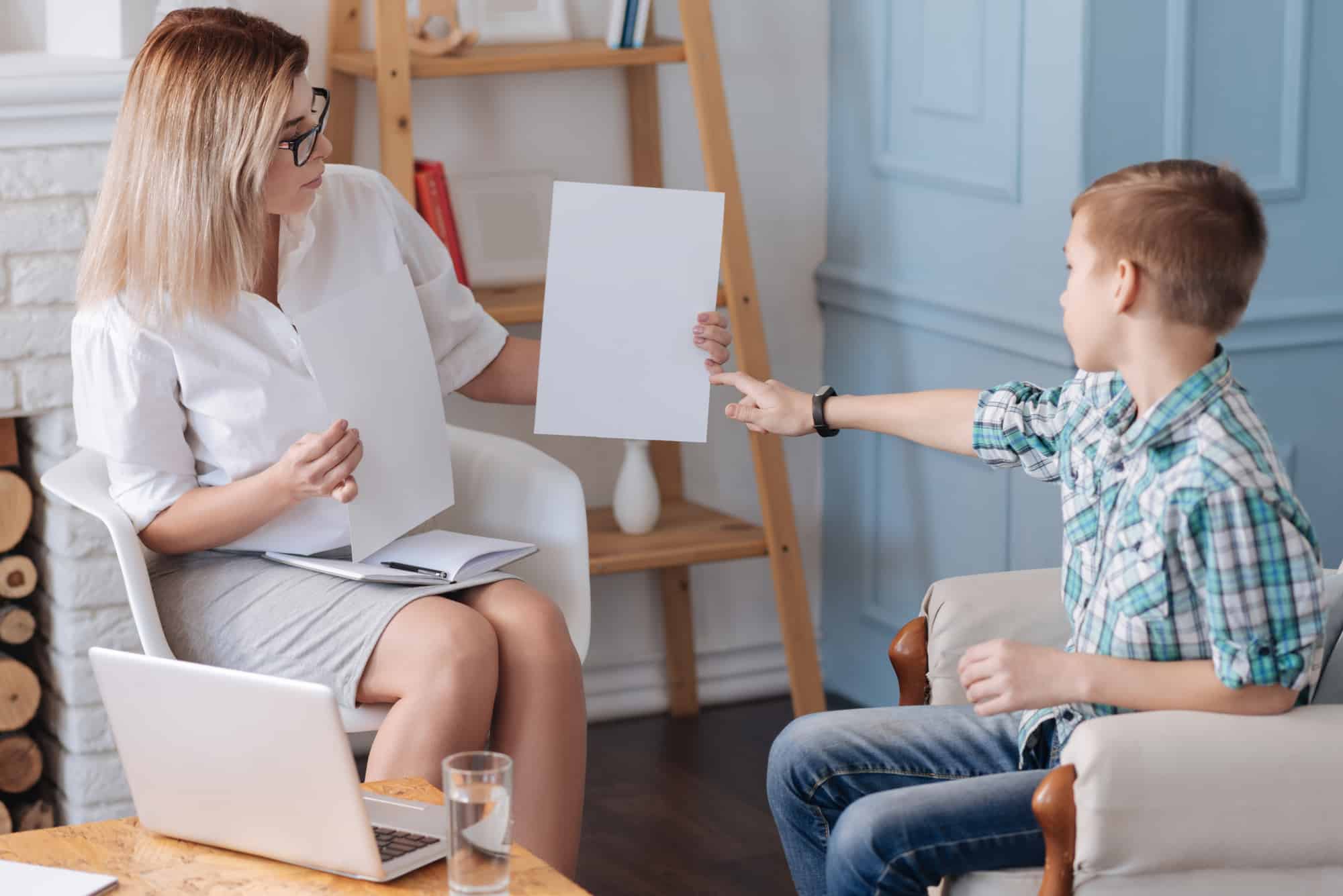 Review the topics you learn with a psychology degree, and you might be surprised. Getting a degree in psychology is a great step in the right direction when you want to make yourself stand out as a real estate agent. You learn the basics of human behavior and why people do the things they do. This degree program covers emotions and the various ways people manage them in their daily lives, providing valuable insights into the human mind. You will even learn about different personality disorders and how to manage them.
When you work as a real estate agent, your success depends on your ability to relate to buyers and sellers. Understanding their behavior and what makes them tick makes it a little easier for you to move conversations in the right direction. You can count on your understanding of human interactions when you would like to become an effective marketer who closes deals and earns respectable commissions. When buyers and sellers disagree, you know the exact words to use to improve their odds of finding a reasonable middle ground, keeping the sale alive.
8. Entrepreneurship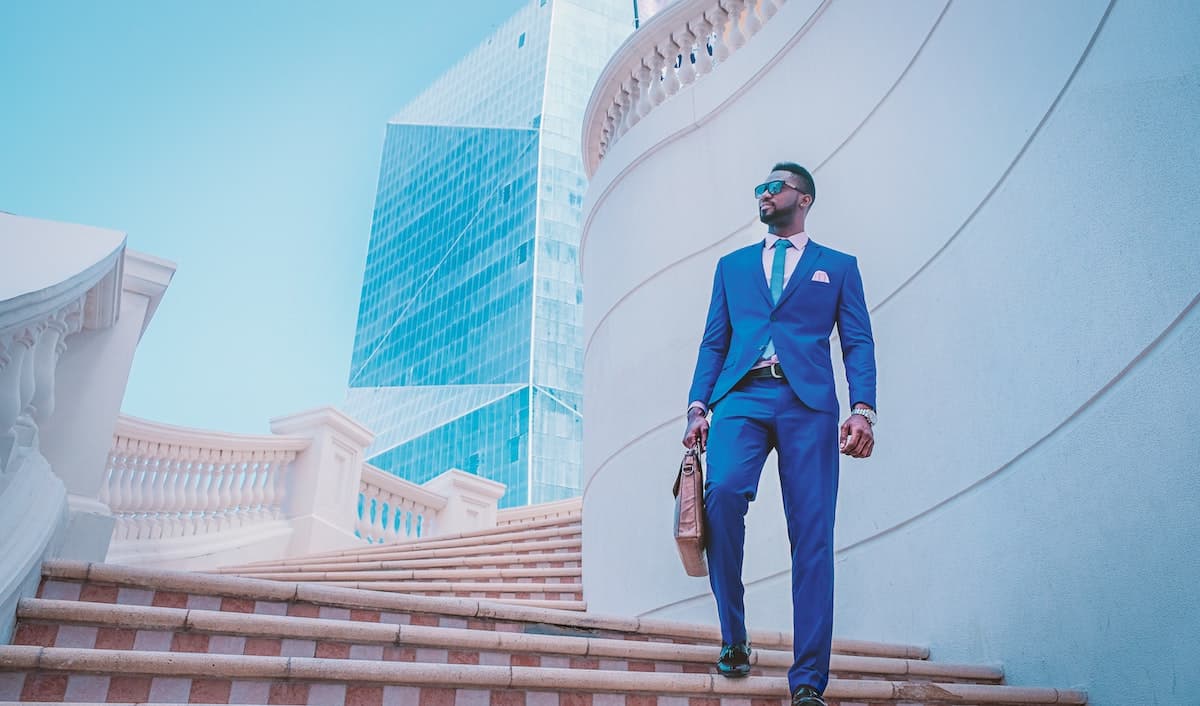 A degree in entrepreneurship is another good choice for those interested in working as a real estate agent. When you get an entrepreneurship degree, you get an overview of the skills required to launch a business. Entrepreneurship degree plans cover law, marketing, business, accounting and more. While those who specialize in certain areas learn much more, this program gives you the required knowledge to take the vital first steps. Entrepreneurship degrees prepare you for the range of challenges you will face along the way, improving your chance of success.
Working as a real estate agent is similar to running a business. Even if you work for a real estate broker, you will often set your hours and hold meetings with clients. You negotiate deals and help buyers and sellers discover a common middle ground, and your ability to do those things effectively plays a role in how much you earn. The topics you learn while earning an entrepreneurship degree enhance your skills and move you that much closer to your desired outcome.
9. Photography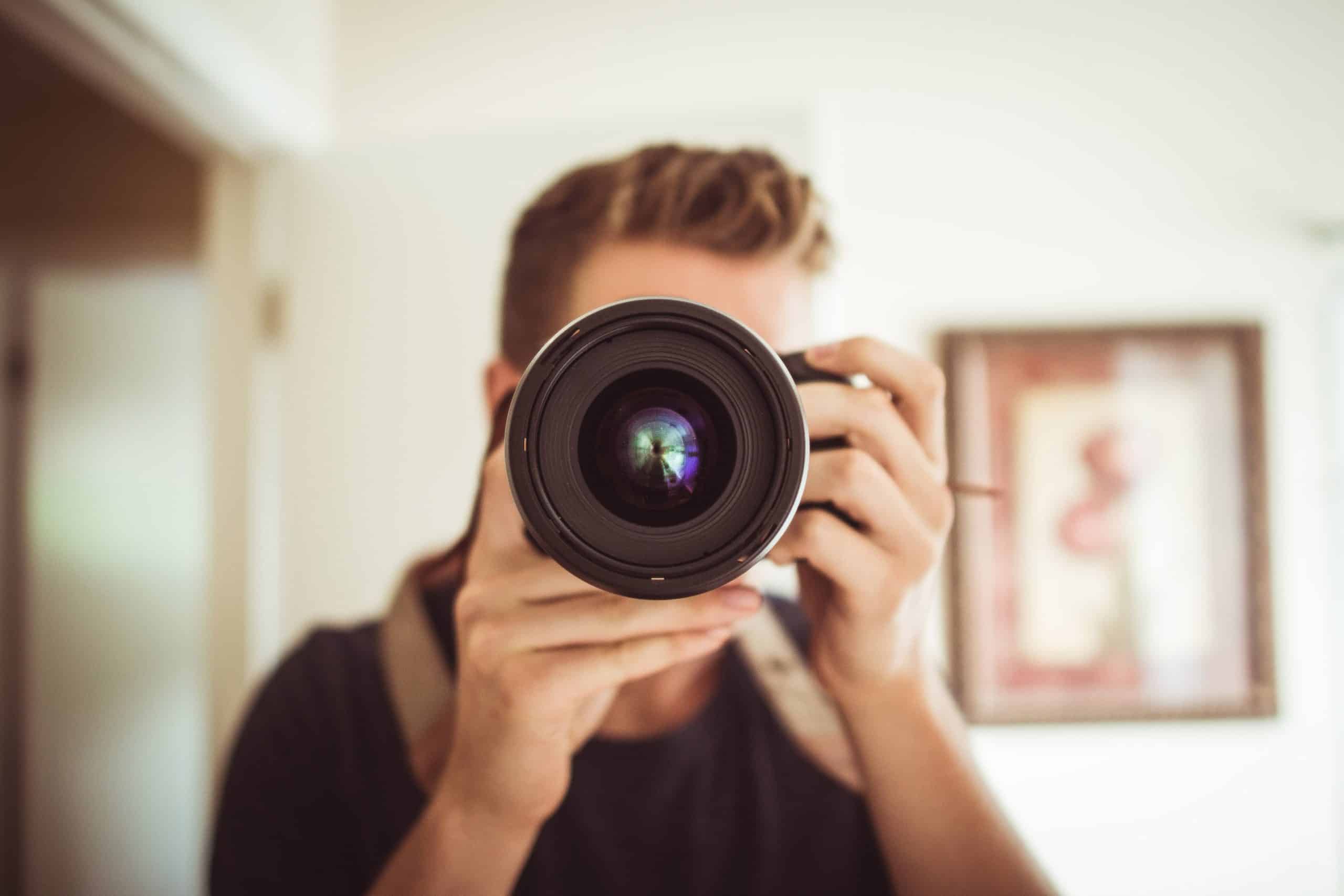 While most people overlook the impact a photography degree can have on their real estate career, learning to take high-quality pictures is not a skill you want to overlook. Photography courses cover everything you need to know about camera and lens selection. You will learn how to choose the right lighting and angles to create clear, appealing images that grab attention from across the room. Not only will you learn how to take outstanding pictures, but you will also discover how to edit your images to perfection.
Working as a real estate agent means that you have to take high-quality pictures of the homes you wish to sell. The skills you learn while studying photography let you achieve that goal and more. If you put in the effort and don't take shortcuts, you will soon take captivating pictures of homes that almost force them to buy. You can also edit the images and highlight the features you want to put on display, and the results you get will prove you have selected the right path.
10. Computer Science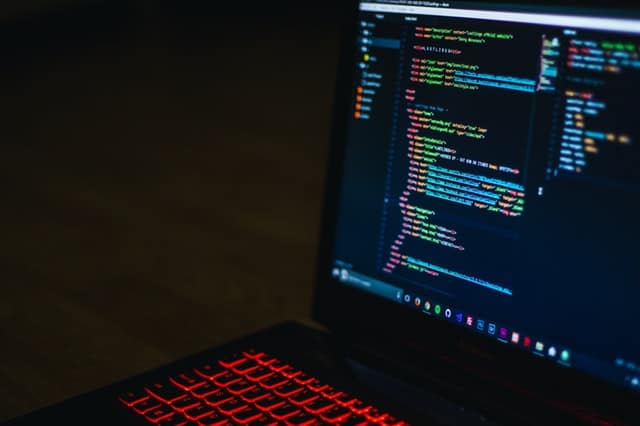 Computer science is another degree program people overlook when getting into real estate. They don't think computer science offers anything they could use to advance their careers, but they are wrong. Think about how much work real estate agents do from their computers at the office and from their homes. If anything happens to your computer in the middle of a project, you could lose the deal and get a bad reputation with your prospective clients, and you don't want to fall into that trap.
When you study computer science, you learn how computers operate and the most likely problems they will encounter. You learn how to set up and manage printers and the other devices required to keep any real estate office running at its best. Computer science programs show you how to set up and maintain local area networks and wide area networks. You can then make sure you and your team have the required tools to keep your real estate operation online, and you safeguard your profitability along the way.
Recommended Online Programs
Explore our featured online programs to find the right match for you today.
Final Thoughts
If you want your effort and dedication to play a role in the amount of money you make each month, a career in real estate could be the answer. The degree programs you have discovered play a central role in advancing your career. Your first mission, though, is getting your real estate license and finding a broker to sponsor you. Once you achieve those goals, you can then take part-time classes to increase your talent and boost your earning potential.
Related Articles
Best Online MBA
What is an MBA
Best Business Scholarships
Top 10 Best Degrees
Guide to Online Communication Degrees