Management analysts are also referred to as management consultants in some circles. It is their job to recommend ways for an organization to improve its efficiency. It is common for management analysts to travel regularly to meet with clients and other firm representatives. Managers benefit from working relationships with management analysts as these professionals help them find ways to make a company more profitable. Here are some of the best degrees to become a management analyst.
Bachelor's in Accounting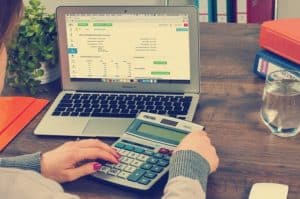 A Bachelor's of Science in Accounting is a four-year degree that prepares undergraduate students for entry-level professional positions in private, public, or government accounting. Some business schools may also refer to this program as a Bachelor's of Accountancy. After graduating, students can qualify for positions in graduate or professional schools as they prepare for CPA licensure. Though not common, one may come across the Bachelor's of Arts in Accounting. While the BS emphasizes more courses related to the accounting major, the BA has more flexibility in open electives, which allow additional options for a double major or minor.
A Bachelor's in Accounting is the degree requirement of many states to qualify to be a Certified Public Accountant. Holding the CPA credential shows that a professional has gained the level of experience and education she needs to be qualified by the American Institute of Certified Public Accountants. Professionals interested in becoming a management analyst may also find this program useful.
Bachelor's in Business Administration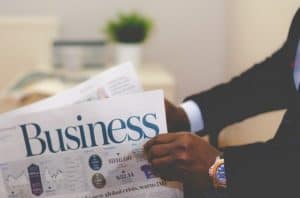 A Bachelor's of Business Administration is a credential designed to provide undergraduate students with a strong academic base in business fundamentals and understand their many applications in real-world professional work environments. Through a comprehensive curriculum, a BBA program will help future business leaders prepare for real-world business administration positions as they discover how to make smart business decisions through empirical analysis. Specific skills acquired could include planning how an organization manages its operations daily to adjusting strategies amid ongoing challenges, changes, and uncertainty.
A BBA degree will typically consist of foundational general education courses with a specialization in the specific business area of the undergraduate student's choice. Specializations may include topics like healthcare, accounting, finance, operations management, management analysis, and more.
Bachelor's in Finance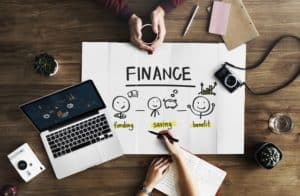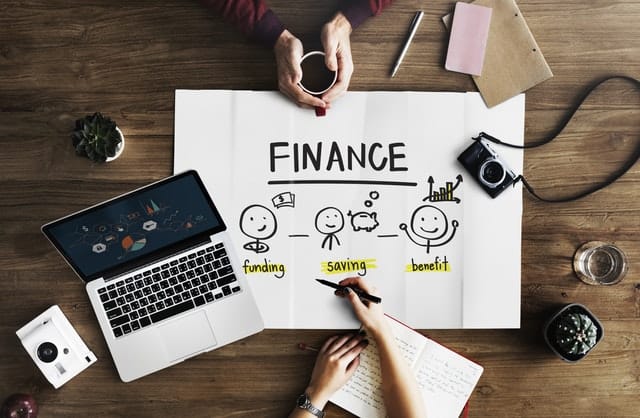 When exploring what an undergraduate finance degree has to offer, one should consider the skills needed to acquire it. Finance students analyze data, think critically, and solve problems within an organization. Experts in this field should also be proficient in financial reporting, capable of thinking innovatively, and produce actionable steps based on their findings. A Bachelor's in Finance gives undergraduate students foundational knowledge in accounting, statistics, risk management principles, and taxation. Students can choose customized coursework geared toward developing skills needed for specific internships and eventual occupations in many of the nation's programs. Many organizations post internship opportunities on their websites and job boards for finance students nearing the completion of their degrees.
Discovering what learning format is suitable for you is the first step in identifying if a finance degree is a good fit. Students who are working in professional positions may not have the time to attend on-campus courses. Asynchronous online degree programs might be the best option. Online Bachelor's in Finance formats set weekly due dates for assignments and allow students to complete their work on their timetable.
Bachelor's in Public Administration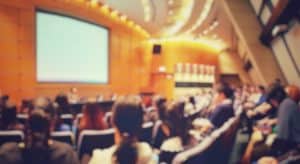 The Bachelor's of Public Administration is one of several bachelor's level administration programs that provides public policy and public management training. An undergrad degree in public administration provides a stable platform for those interested in pursuing careers in management in hospitals and public health institutions, governmental agencies, non-governmental organizations, consulting in private firms, human resources, and school boards. Jobs in international non-governmental agencies, urban or regional planning, private city management, public relations, financial planning, and public finance are also open to students with this degree.
Professionals interested in serving or consulting at the local, state/provincial, national/federal and supranational levels, and in the nonprofit sector should consider the BPA. This program has become more interdisciplinary by linking to fields such as political science, economics, management, and sociology through its history.
MBA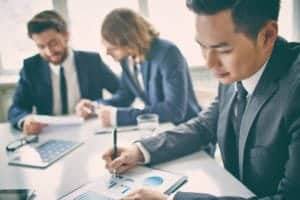 One of the best degrees to become a management analyst is the MBA. The MBA is a globally recognized graduate degree program in business designed to develop the skills and knowledge required for management, business, and consulting careers. The value of an MBA is not strictly limited to the business realm. An MBA is profoundly useful to those pursuing a managerial career in the public sector, private industry, government, and other management analysis areas.
Most of the accredited MBA programs in the United States include a core curriculum of educational subjects, such as finance, marketing, accounting, operations, and economics, with elective and concentration courses that allow graduate students to follow their personal and professional interests. Some business schools require that MBA students acquire an internship position at a firm or organization. Internships can sometimes lead to permanent job positions after the program's conclusion. Respected business schools may require that MBA students have at least several years of professional managerial experience before being accepted into a program. Applicants are often required to submit GRE or GMAT scores, academic transcripts, letters of reference, and a statement of purpose or formal essay that reflects their motivation for pursuing an MBA.
Next Steps
These are just some of the best degrees to become a management analyst. With so much to discover and many factors to weigh, it is clear there is much to gain when pursuing a business degree. Business school candidates will want to do as much research into programs as possible. Look closely through a business school's website and study the different components of programs and course descriptions.
Business degrees for management analysts include the expectation that students will develop a broad knowledge of business operations and acquire targeted skills in their specific business fields, such as customer service, IT, business policy, markets, finance, communications, operations, and strategy. One can also expect to explore these fields with a global or international perspective.
It will be advantageous for graduate students interested in management analysis to specialize within a specific field in many cases. The next step in figuring out which degree to choose, is to choose the field you want to be in? While choices might not always be easy, the good news is that there are many great options.
Related Resources:
Best Undergraduate Business Programs
Best MBA Programs
Best Online MBA Programs
Best Online Master's in Management
Ultimate Guide to Becoming a Management Analyst
Best Free Resources for Management Analysts
Best Online MBA Programs for Management Analysts