Do you need a degree in higher education to become a financial manager? Financial managers are responsible for the overall financial health of a company. They have to be competent in concepts that range from data, profitability, and market trends analysis, producing and preparing financial statements, and tax planning to maintaining cash-flow, maximizing capital, and compliance with laws and regulations. It is apparent that financial managers need extensive education. So, what are the best degrees to become a financial manager?
Bachelor's degrees are an essential step in preparation for entry-level positions and graduate school. Most employers require a financial manager to obtain a master's degree and several years of work experience in jobs like financial analyst, accountant, auditor, financial consultant, loan officer, or securities sales agent. It's also necessary for financial managers to acquire a range of skills in analysis, problem-solving, decision-making, math, organization, leadership, and strategic thinking. Let's take a look at a few of the best degrees to become a financial manager, which will equip them with the knowledge and skills needed to succeed.
Bachelor's in Finance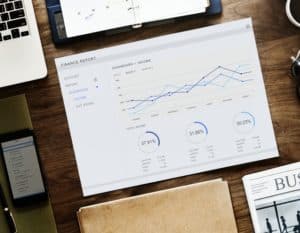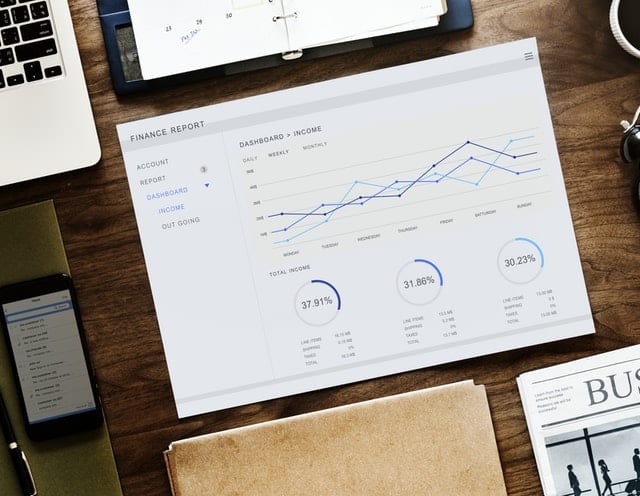 A Bachelor of Science in Finance is a remarkable four-year degree to pave the way for financial managers. It provides foundational knowledge in every area that is associated with managing a company's money and profitability. These areas include accounting, taxation, statistics, economics, risk management, banking, and investments. Possible courses include macroeconomics, human resources management, business law, capital and money markets, corporate finance, and financial management. Along with the introductory and upper-level courses, many institutions offer concentrations, tracks, or electives that focus on a more specific finance area. A high level of skills is learned in analysis, math, and forecasting.
The University of Illinois at Chicago's offers an AACSB-accredited Bachelor of Science in Finance. Students can choose elective courses in business valuation, corporate financial analysis, international finance, and investments, and portfolio management to focus their studies. Not only does this top-ranked degree program produce excellence in coursework, but it also has the CME Trading Lab offering free training using Bloomberg terminals, XTrader, R, and OneTick.
Bachelor's in Accounting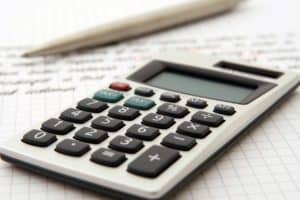 Accounting is the financial area of business that focuses on keeping and analyzing financial records, preparing financial statements, and communicating the information regarding financial business operations. A Bachelor of Science in Accounting is an essential degree in developing the accounting knowledge and skills needed to be a financial manager. Students will take introductory business courses in topics like accounting, marketing, financial management, and economics throughout the four years. Most courses will be accounting-focused, like cost accounting, introduction to taxation, accounting systems, auditing, and accounting software and information systems. This degree develops enhanced oral and written communication and analysis, planning, and decision-making skills. It also adequately prepares graduates to take the Certified Public Accounting exam.
A great example of a quality Bachelor's in Accounting degree is found at Indiana University. This top-ranked, AACSB-accredited accounting program implements a highly structured curriculum and a unique educational approach that produces highly recruited graduates. Along with the required accounting courses, students can choose electives in advanced financial accounting, topics in accounting, and advanced management accounting.
Bachelor's in Economics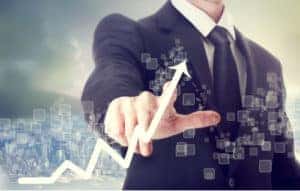 Another exceptional four-year undergraduate degree for those on their way to becoming financial managers is a Bachelor of Science in Economics. The study of economics not only deals with the creation, consumption, and allocation of goods and services but the behavior and interactions between individuals and firms that impact the economy. Students learn financial markets, economic and financial issues, how to analyze and predict trends, economic philosophies, product manufacturing, and the economic effects of product exchange. There are courses in macroeconomics, applied economics, microeconomics, economic theory, econometrics, statistics, computer science, and calculus. Graduates of this degree will have acquired pertinent analytical, critical thinking, and quantitative skills and understand how they apply to human behavior.
Let's highlight the highly ranked economics program at Michigan State University. This Division I school offers a Bachelor's in Economics and takes 120 credits to complete. Students can choose from minors in business, entrepreneurship, math, insurance and risk management, philosophy and law, and political economy.
Master's in Finance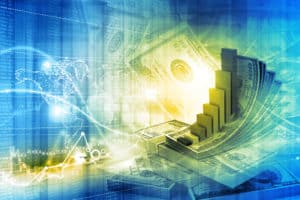 To be successful in the complex field of finance, one needs a solid educational foundation to build upon, especially financial managers. Most companies require a financial manager to have obtained a master's degree. A Master's in Finance is one of the best degrees to become a financial manager, as it encompasses a comprehensive view and understanding of finance's specifics. Most of the time, this degree is offered in a full-time format, only taking one year to complete, and does not require work experience to participate. Possible coursework covers financial statements, security analysis, raising capital, quantitative finance, financial theory, trading, financial reporting and analysis, energy technologies, mathematics, investments, valuation, and risk management.
There is an increasing number of Master of Science in Finance programs. Among them is at the top-ranked University of Texas at Austin. Its 36-credit hour, AACSB-accredited program lasts ten months. Students can focus their studies in corporate finance, consulting, asset and investment management, or energy finance. They gain essential analytical, ethical, technical, and quantitative skills.
MBA in Finance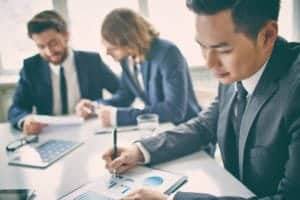 An MBA in Finance can open many doors for financial managers to advance in their careers and even compete for executive management positions. It provides a broad application of multiple facets of business with an underlying focus in finance. MBA programs are mostly part-time, holding classes in the evenings, weekends, or online, and require work experience for admittance. Coursework may include the study of corporate finance, financial reporting, mergers and acquisition, strategic management, accounting for managers, venture capital, financial information analysis, quantitative management methods, designing financial models, asset management, and organizational behavior. Some degrees offer tracks in investment banking, advanced financial management, portfolio management, and financial markets.
The University of California-Berkeley offers an AACSB-accredited MBA with a focus in Finance. This highly-ranked program believes that financial professionals' success lies in understanding the intersection of finance, entrepreneurship, impact, and technology. There are several experiential learning opportunities, including participation in the first student-led socially responsible investment fund and a team investment pitch competition.
Next Steps
The overall educational experience of pursuing a degree will challenge, strengthen, and shape you into a strong individual. It's not just about the classes. Although they are crucial, it's about studying with peers, working as a team on projects, experiential learning opportunities, study abroad trips, and the great advice and mentoring from expert professors.
Those on their journey to becoming a financial manager have many choices of degrees to pursue. Which degree will depend on what your goal is in your career. A Bachelor's in Finance, Bachelor's in Accounting, Bachelor's in Economics, Master's in Finance, and an MBA in Finance are perfect choices, and they each have something different to offer. Now, you have to decide which one will prepare you in the best way possible.
Related Resources
Online Finance MBA Ranking
Online Master's in Finance Management
Ultimate Guide for Financial Managers
Free Resources for Financial Managers
Best Online MBA Programs for Financial Managers
Best Free Online Accounting Courses