If you've begun researching the best online GMAT preparation materials, you already know that some of the best GMAT resources may seem out of reach because of cost and accessibility. Test prep materials can get expensive, especially when considering high-quality practice tests and question aids. Fortunately, there are some free resources that you can use to add to your GMAT study plan. Here are ten of the best free GMAT resources available.
Beat the GMAT

Beat The GMAT is advertised as the world's largest social network and resource hub for MBA applicants. The site serves over two million people interested in taking the GMAT each year. Beat the GMAT's mission is to be the world's top community by empowering people to teach, learn, share, and support each other throughout the MBA admissions and testing process. This free online community offers its members many excellent benefits, including 24/7 access to the world's largest aggregation of GMAT preparation materials and MBA admissions advice and resources. Members are also added to a huge social network where MBA students, applicants, admissions officers, GMAT instructors, and MBA consultants openly and freely collaborate and share free vital information and supportive advice pertaining to the GMAT. The Beat the GMAT website includes a highly interactive and innovative social gaming experience in which the GMAT/MBA preparation process comes to life for future graduate students.
GMAT Club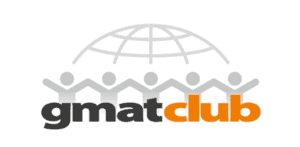 GMAT Club exists as an independent forum based on a Question & Answer format. Within the online site, members share their strategies and advice about the many ways to improve GMAT scores and get into the nation's top MBA programs. Site users can search for their questions as there is a chance the community has them answered with nearly a quarter of a million discussions and almost 200,000 posts and counting. GMAT Club provides a number of helpful tools for registered members, including an Error Log for forum practice, a library of over 10,000 downloads, membership in GMAT Club Rewards, and easy access to over 50 GMAT and MBA experts to help with prep and application questions. The GMAT Club's mission is to organize and preserve the communal wisdom and experience of GMAT and MBA applicants. GMAT Club leaders believe in contributing to each other's education and that together we are stronger than any one of us is alone.
GMAT Prep Now Podcast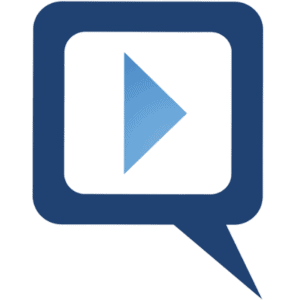 The GMAT Prep Now podcast features hundreds of high-quality videos with step-by-step learning guides to make an applicant's GMAT preparation as seamless as possible. Currently, this podcast features almost 90 episodes on GMAT preparation. Titles within the vast library include General GMAT Math – Dividing by 5, Sentence Correction 1 – General Strategy, Managing Your Time on the GMAT, General Math 3 – Doubling and Halving, Critical Reasoning 1 – General Strategy, Data Sufficiency 10 – Using Contradictions. Videos featured on the podcast range in length from two to eleven minutes, with the average running time being five minutes of content. Media consumers can choose to listen to the lessons or watch each lesson as a video download.
Kaplan

Kaplan is one of the world's oldest, largest, and most diverse education providers. For nearly 100 years, Kaplan has been a leader in expanding educational access and instructional innovation. In addition to offering free GMAT resources, Kaplan offers resources like SAT preps for high school students. Kaplan also helps lawyers, financial advisors, doctors, and nurses pass their licensing tests. The organization also enables global educational experiences through language study and a multitude of study abroad programs. In addition to test prep, Kaplan provides professional training that improves employee productivity and offers more opportunities for career advancement. GMAT test preppers gain free access to strategies that boost a GMAT score, prep materials all in one place, a stable of experienced instructors, and a mock test offered for free. Kaplan provides all the resources one could want, including a personalized study plan and a full trial run of test day at an actual testing center. Individual attention from Kaplan's experienced teachers in test prep keeps GMAT applicants engaged and accountable.
Magoosh GMAT Prep Apps

Thousands of GMAT test-takers have seen an improvement in their scores with Magoosh's world-renowned video practice questions and lessons. Students who have downloaded their apps have the power to bring all of Magoosh's expert educational content with them on the go. Free GMAT resources on Magoosh include practice math exam questions and practice verbal exam questions. App users are able to review text and video explanations at their convenience. The GMAT Prep & Practice app features over 700 questions. Video content includes the opportunity for students to access math, writing, verbal, and integrated reasoning tutorials delivered by some of the nation's best advanced-degree educators. Smart features of the app include a user's ability to easily and intuitively track their progress. The 200+ video lessons housed on the app mean students have access to a plethora of virtual content created by the industry's best presenters. GMAT test preppers can plan for their studying and quickly access the world's top resources. App users can also select their personalized study schedules, read some of the top articles dealing with the GMAT topic, and seek free tutoring opportunities.
Manhattan Prep

Manhattan Prep leaders understand that all students study differently. Users of this resource have the option to choose the way they want to prep, whether they're interested in working with an instructor or forging their path through self-guided study. Test prep resources available at Manhattan Prep include access to experienced instructors, smaller class sizes, a top-notch curriculum, and a focus on making the course material engaging and entertaining. Free GMAT resources include GMAT Blog and Forum, free classes and events, a GMAT practice test, and an official guide tracker.
MBA.com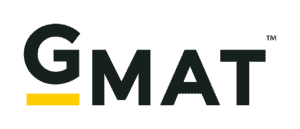 MBA.com features the GMAT Official Starter Kit with Practice Exams 1 and 2. These resources are offered to site users after they create an account and log in. This stellar resource includes a sample of 90 former exam questions and two free full-length GMAT practice exams that reflect the actual exam format. The tests increase in difficulty just as the actual tests do and help test-takers manage their pacing. Benefits of this resource include 100% free access, two full-length, official Practice Exams with 90 questions, an identical scoring algorithm as the current exam, questions that adapt in difficulty as the test taker answers questions, time management reports, and the ability to create custom practice sets. Resource designers recommend that test takers use the starter kit to create a time and score baseline. Users can create practice tests that center on the areas where work is needed most. After becoming proficient in the free practice tests, students can move onto the GMAT Official Practice Questions 1, consisting of over 350 Verbal and Quantitative reasoning questions.
PrepScholar

PrepScholar GMAT is a community of instructors and resources available to those interested in preparing for and doing well on the GMAT. The online resource tool offers diagnostic assessment, a customized curriculum, and progress tracking tools. PrepScholar's user-friendly software makes studying simpler and can be accessed on desktop and laptop computers and mobile devices. The site's staff of programmers and instructors include GMAT test-takers who scored in the 99% of the test with 760 and 770 scores. Free GMAT resources by PrepScholar GMAT include free eBooks, free GMAT lessons, and free GMAT videos. The top three eBooks listed on the site include 5 Strategies to Increase Your GMAT Score by 60+ Points, What's the Best GMAT Prep Method for You? and Choosing the Right Online GMAT Prep. Each of these free resources can offer invaluable help to business school candidates preparing for the GMAT. They cover topics like the five most critical factors for increasing a test taker's score; how to decide between an online, self-study, or in-person class method for prep; and what five questions every test-taker needs to ask when considering the correct online prep resource. PrepScholar GMAT's free lessons include Strategy Lesson: Preparing for the GMAT, from Registration to Test Day, Quant Lesson: Geometry – Circles, and Verbal Lesson: Reading Comprehension – Main Idea. Free videos on the site include 9 Tips for a 700+ GMAT Score, How to Find Hidden Errors in GMAT Sentence Correction, and How to Beat Overlapping Sets GMAT Problems.
Quacquarelli Symonds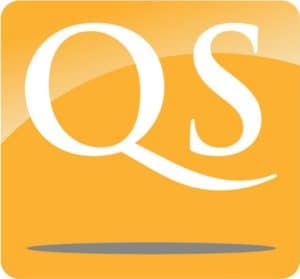 QS (Quacquarelli Symonds) is the world's greatest provider of analytics, services, and insight into the global higher education sector. QS's mission is to equip motivated people all over the world to fulfill their potential through international mobility, educational achievement, and career development. The QS World University Ranking was introduced in 2004. Since then, it has grown to become the world's most trusted source of institutions of higher learning comparative data for performance. Beyond QS's publication of their college and university rankings portfolio, QS also offers GMAT candidates' free access to invaluable resources. QS leaders understand that a high score on the GRE or GMAT can make or break an acceptance into a top business school. Preparing for the GMAT requires learning the ins and outs of the test and forming a clear study plan that will let students perform at the top of their game on test day. Top articles about GMAT prep on the QS site include "Six Tips to Ace the At-Home GRE and GMAT," "How to Take the GRE and GMAT at Home," Five Ways the GMAT Prepares You for Business School," "We Took the GMAT With No Preparation," and "Imperial MBA Students Share Their Top GMAT Tips." Each of these articles, and many more on the site, were written by authors within the last calendar year. This is essential as it shows the content within is current and relevant to a current GMAT student's needs.
The Economist

The Economist GMAT Tutor is a comprehensive preparation tool for students interested in taking the GMAT. Free GMAT resources from The Economist includes A Guide to Beginning Your GMAT Prep and free practice tests. The guide covers topics like how to become an expert on the nature of the GMAT and how to create a comprehensive GMAT study plan. In these areas, subfields include components that make up the GMAT's structure and score calculation, when and how to take the GMAT, and what strategies to employ while studying for the GMAT. Helpful tips like the dos and don'ts for test day, how to combat test day anxiety, making the most of GMAT test breaks, and when to reschedule the GMAT are also included in this stellar free resource from The Economist. Other benefits of the site include individual tutoring and support, a flexible program that structures prep and study around the student's life, a 70-point money-back guarantee, a genuine adaptive learning model, and a free digital subscription to The Economist magazine.
Next steps
There is no doubt that the GMAT is a vital part of what it takes for business school students to get accepted into the school of their choice. With so much riding on this test, potential graduate students do well to weigh their options and try to find as many free resources as possible before scheduling a date to take the test. Thankfully, some excellent free GMAT resources are currently available to students through several different formats, including podcasts, eBooks, websites, articles, and subscriptions. There are thousands of hours of instructional videos and organizations that provide qualified and accomplished staff members for test-takers. Program researchers will do well to look into some of the resources provided in this list and search for more online as the opportunity presents itself. The GMAT can be a daunting task for the ill-prepared, but the well-studied and equipped test taker will find it is a task that, once accomplished, will open many doors to successful business school admission.
Related Resources:
No-GMAT Online MBA Ranking
Ultimate Guide to the GMAT
What is the difference between the GMAT and the GRE?