41 SCHOOLS in SOUTH CAROLINA
When England's King Charles I established the Province of Carolina (named for himself, the Latin form of "Charles"), it was much larger than what is now thought of as "Carolina" – both Carolinas, Georgia, and Tennessee were included. This new colony was to be developed along the ambitious Grand Model for the Province of Carolina, including constitutions and city development plans written by esteemed philosopher John Locke. Little of this perfect plan actually came into being, but the city of Charleston was partially designed according to Locke's vision, and had a significant influence on other colonial cities. Charleston itself was one of the most influential cities in South Carolina, and the colonies in general; with its easily accessible, safe port, Charleston became a crucial early city center of trade, including slaves, and rice, cotton, and tobacco moved through this critical spot. Due to Charleston's importance, and the large plantations of the colony, South Carolina became one of the richest of the 13 original colonies, only growing more wealthy and powerful after the American Revolution.
Counting on its wealth and influence, and driven by its reliance on slave labor and trade, South Carolina was the first state to secede in 1861, sparking the Civil War. Because of its centrality in the secession movement, South Carolina suffered greatly during the war, its economy wiped out by the end of slavery, and many of its plantations and cities – including Columbia, the capital – all but destroyed by Sherman's March. Following the Civil War, South Carolina entered a long period of struggle marked by racist violence and terrorism, populist uprisings, and political and economic instability that lasted well into the 20th century and has had continued, long-lasting impact. Historically one of the poorest states throughout the 20th century, the 21st century has seen South Carolina make a economic turnaround driven by its heritage. While the state is still largely agricultural, advances in agricultural science and the bioengineering industry have helped South Carolina begin the new century with an advantage. So, too, South Carolina's history, from the Colonial era to the plantations, as well as its long, beautiful coastline, have made the state a tourist destination, with tourism making up a nearly $20 billion industry.
South Carolina's colleges and universities are working to ensure that the state's trajectory remains up. The growth in South Carolina's technology and industry, from factory farming to automotive manufacturing, can be attributed, in large part, to Clemson University, the state's top-tier land grant university. South Carolina is also home to historical institutions that set standards for higher education, including the College of Charleston (one of the oldest liberal arts colleges in the nation) and Columbia College (one of the first American women's colleges). The higher education system in South Carolina has a strong community base and grassroots heritage, from small Christian colleges, regional public universities, and everything in between, and together they are preparing South Carolina's best and brightest for the work of leadership in a young century, and for generations to come.
Allen University
Columbia, SC
Anderson University (SC)
Anderson, SC
Benedict College
Columbia, SC
Bob Jones University
Greenville, SC
Charleston School of Law
Charleston, SC
Charleston Southern University
Charleston, SC
Citadel Military College of South Carolina
Charleston, SC
Claflin University
Orangeburg, SC
Clemson University
Clemson, SC
Clinton College
Rock Hill, SC
Coastal Carolina University
Conway, SC
Coker College
Hartsville, SC
College of Charleston
Charleston, SC
Columbia College (SC)
Columbia, SC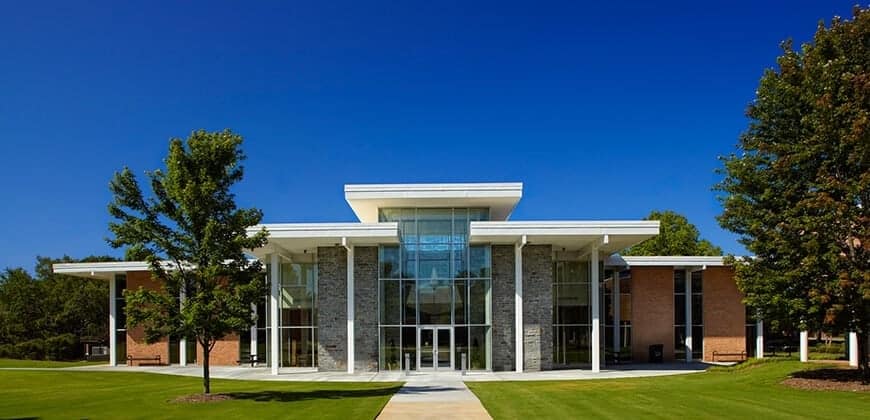 Columbia International University
Columbia, SC
Converse College
Spartanburg, SC
Erskine College
Due West, SC
Francis Marion University
Florence, SC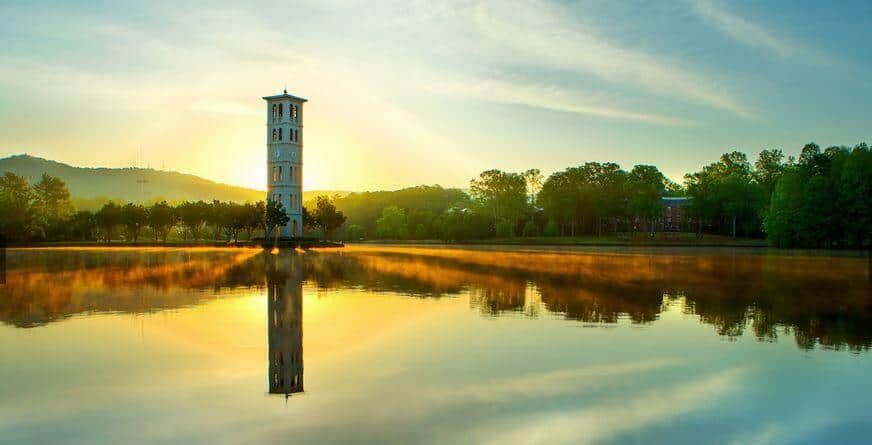 Furman University
Greenville, SC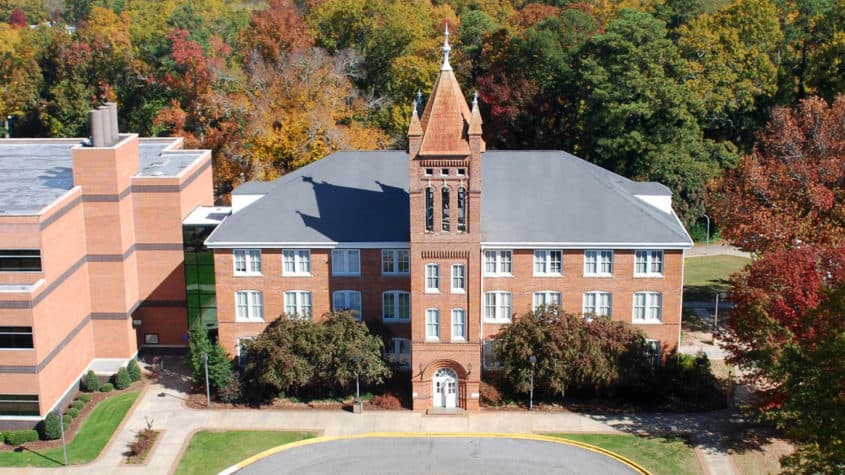 Lander University
Greenwood, SC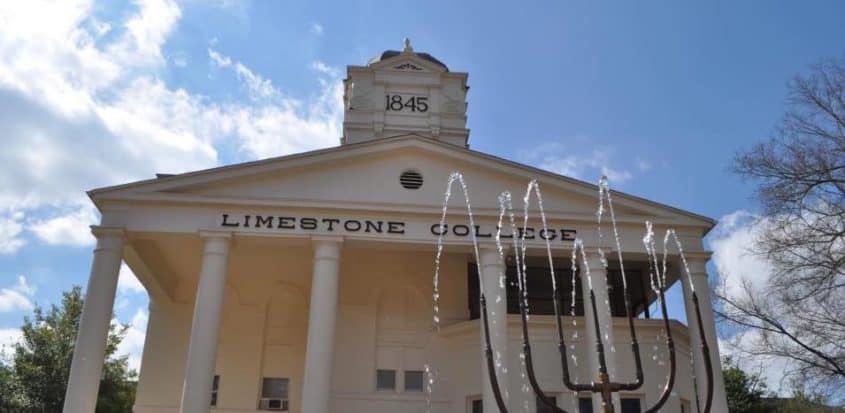 Limestone College
Gaffney, SC
Medical University of South Carolina
Charleston, SC
Morris College
Sumter, SC

Newberry College
Newberry, SC
North Greenville University
Tigerville, SC
Presbyterian College
Clinton, SC
Sherman College of Straight Chiropractic
Spartanburg, SC
South Carolina State University
Orangeburg, SC
South University-Columbia
Columbia, SC
Southern Wesleyan University
Central, SC
Strayer University-South Carolina
Greenville, SC
The Art Institute of Charleston
Charleston, SC
University of Phoenix-South Carolina
Columbia, SC
University of South Carolina-Aiken
Aiken, SC
University of South Carolina-Beaufort
Bluffton, SC
University of South Carolina-Columbia
Columbia, SC
University of South Carolina-Upstate
Spartanburg, SC
Virginia College-Charleston
North Charleston, SC
Voorhees College
Denmark, SC
Winthrop University
Rock Hill, SC
Wofford College
Spartanburg, SC