34 SCHOOLS in OKLAHOMA
Oklahoma has always had a complex culture – not quite Southern, not quite Western, not quite Midwestern, but a dynamic intersection of the three. As the former Indian Territory, Oklahoma has a substantial Native American population and a staggering number of living languages spoken by more than 60 tribes. African-Americans coming to and from Oklahoma helped develop the Midwestern style of jazz known by the Kansas City name, and jazz continues to flourish in Oklahoma City through the University of Central Oklahoma Jazz Lab. Demographic changes in the 21st century have seen Oklahoma become still more diverse, fueling innovation and research in the state's higher education system.
There's no doubt that Oklahoma's higher education system has made great strides in meeting the needs of its many groups through a number of economic, social, and cultural changes. Oklahoma, for instance, has the highest number of Native American students enrolled in college of any state, and have made admirable efforts to protect and foster American Indian culture in research and practice.
Immortalized in song, literature, film, and art, Oklahoma is America's mirror – multi-faceted, diverse, complex, and down-to-earth. It's a place of its own, and Oklahoma's learning and research are leading it into the 21st century with good old fashioned American confidence.
Bacone College
Muskogee, OK
Cameron University
Lawton, OK
DeVry University-Oklahoma
Oklahoma City, OK
East Central University
Ada, OK
Family of Faith Christian University
Shawnee, OK
Langston University
Langston, OK
Mid-America Christian University
Oklahoma City, OK
National American University-Tulsa
Tulsa, OK
Northeastern State University
Tahlequah, OK
Northwestern Oklahoma State University
Alva, OK
Oklahoma Baptist University
Shawnee, OK
Oklahoma Christian University
Edmond, OK
Oklahoma City University
Oklahoma City, OK
Oklahoma Panhandle State University
Goodwell, OK
Oklahoma State University Center for Health Sciences
Tulsa, OK
Oklahoma State University Institute of Technology
Okmulgee, OK
Oklahoma State University-Main Campus
Stillwater, OK
Oklahoma State University-Oklahoma City
Oklahoma City, OK
Oklahoma Wesleyan University
Bartlesville, OK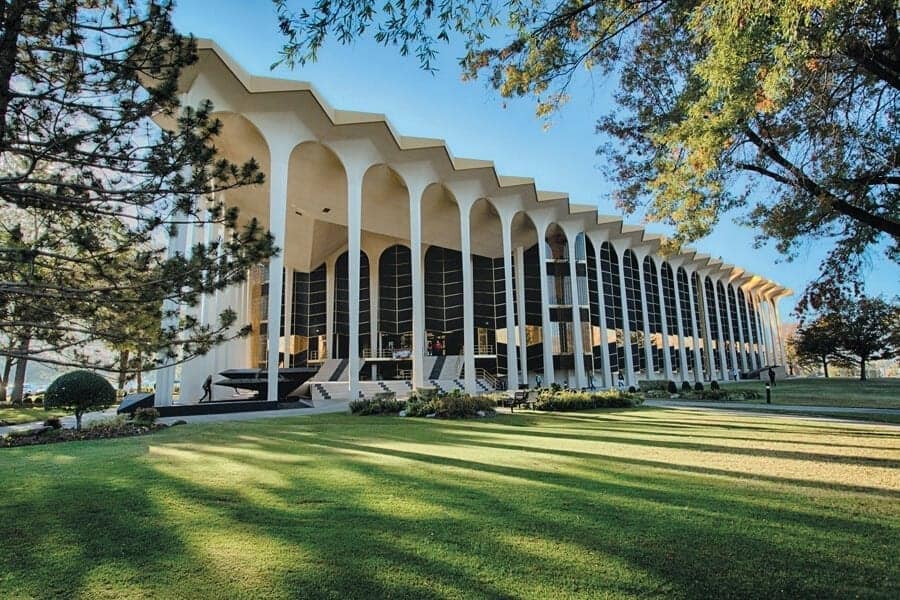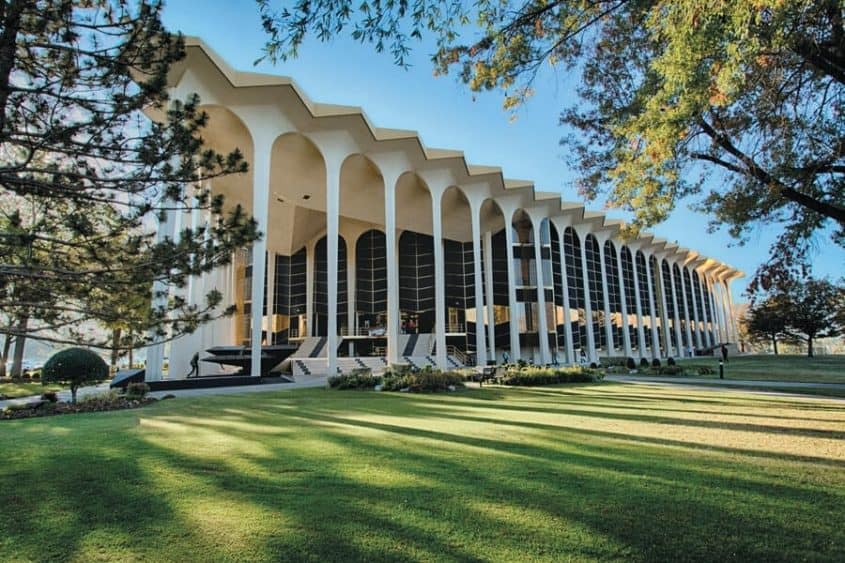 Oral Roberts University
Tulsa, OK
Phillips Theological Seminary
Tulsa, OK
Randall University
Moore, OK
Rogers State University
Claremore, OK
Southeastern Oklahoma State University
Durant, OK
Southern Nazarene University
Bethany, OK
Southwestern Christian University
Bethany, OK
Southwestern Oklahoma State University
Weatherford, OK
Spartan College of Aeronautics and Technology
Tulsa, OK
University of Central Oklahoma
Edmond, OK
University of Oklahoma-Health Sciences Center
Oklahoma City, OK

University of Oklahoma-Norman Campus
Norman, OK
University of Phoenix-Oklahoma
Tulsa, OK
University of Science and Arts of Oklahoma
Chickasha, OK
University of Tulsa
Tulsa, OK