53 SCHOOLS in NEW JERSEY
Land of the Jersey Devil and countless other urban legends (immortalized in the cult favorite magazine Weird NJ), New Jersey has a long, complex history and a multifaceted culture. Situated between New York and Pennsylvania, New Jersey was a critical crossroads for the Revolutionary army during the American Revolution, and one of the most enthusiastic participants in the war. After independence, New Jersey was the third state to ratify the Constitution and the first to sign on to the Bill of Rights. That spirit runs deep in New Jersey – loyalty and independence, in equal measure, and it's made New Jersey one of the most distinctive American personalities.
New Jersey is also the second-wealthiest state per capita, all thanks to its unique geographical position. Throughout the 20th century, New Jersey went through extensive suburbanization, with the southwestern part of the state growing into a suburb of Philadelphia, and the Holland Tunnel and railway system connecting the northern part of the state to New York City. With the growth of its urban areas, and the perceived desirability of its suburbs, New Jersey has a highly diverse population, including large African-American, Asian-American, and Hispanic groups. Due to its status as a suburban and urban stronghold, non-Jerseyites often forget why New Jersey is nicknamed The Garden State – it is a major agricultural center, one of the nation's largest producers of blueberries, spinach, cranberries, and peaches, not to mention extensive fishing. The legendary Jersey Shore – including Atlantic City, Ocean City, and Asbury Park (mythologized by New Jersey's favorite son, Bruce Springsteen) – is a prime tourist destination throughout the northeast.
All of New Jersey's sides come together in the state's higher education system, from some of the most elite Ivy League and public research universities (Princeton University and Rutgers University, respectively), to a complex of top-tier liberal arts colleges and universities, many of which are ranked among the best in the nation (like Drew University and Monmouth University). New Jersey has world-class engineering and agriculture programs, and some of the best medical and nursing schools in the nation, but business, law, and the other professions of urban life are where New Jersey's colleges and universities really shine. New Jersey might be a haven for myth and legend, but it's also one of America's most American places. New Jersey is no unsung hero, but from pop culture to finance, blueberries to banking, it's hard to overestimate its influence.
Bais Medrash Mayan Hatorah
Lakewood, NJ
Bais Medrash Toras Chesed
Lakewood, NJ
Berkeley College-Woodland Park
Woodland Park, NJ
Beth Medrash Govoha
Lakewood, NJ
Beth Medrash of Asbury Park
Lakewood, NJ
Bloomfield College
Bloomfield, NJ
Caldwell University
Caldwell, NJ
Centenary University
Hackettstown, NJ
Chamberlain University-New Jersey
North Brunswick, NJ
College of Saint Elizabeth
Morristown, NJ
DeVry University-New Jersey
North Brunswick, NJ
Drew University
Madison, NJ
Eastern International College-Belleville
Belleville, NJ
Eastern International College-Jersey City
Jersey City, NJ
Eastern School of Acupuncture and Traditional Medicine
Bloomfield, NJ
Eastwick College-Ramsey
Ramsey, NJ
Fairleigh Dickinson University-Florham Campus
Madison, NJ
Fairleigh Dickinson University-Metropolitan Campus
Teaneck, NJ
Felician University
Lodi, NJ
Georgian Court University
Lakewood, NJ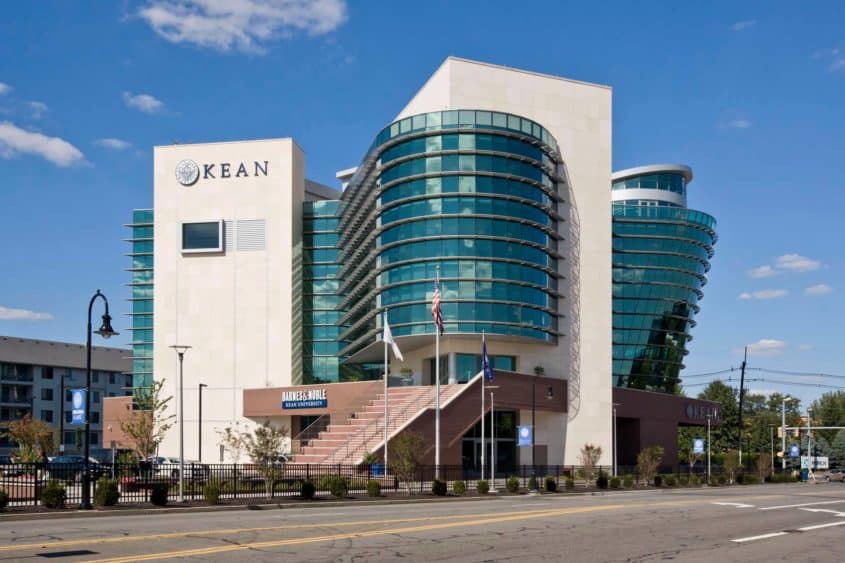 Kean University
Union, NJ
Monmouth University
West Long Branch, NJ
Montclair State University
Montclair, NJ
New Brunswick Theological Seminary
New Brunswick, NJ
New Jersey City University
Jersey City, NJ
New Jersey Institute of Technology
Newark, NJ
Pillar College
Newark, NJ
Princeton Theological Seminary
Princeton, NJ
Princeton University
Princeton, NJ
Rabbi Jacob Joseph School
Edison, NJ
Rabbinical College of America
Morristown, NJ
Ramapo College of New Jersey
Mahwah, NJ
Rider University
Lawrenceville, NJ
Rowan University
Glassboro, NJ
Rutgers University-Camden
Camden, NJ
Rutgers University-New Brunswick
New Brunswick, NJ
Rutgers University-Newark
Newark, NJ
Saint Peter's University
Jersey City, NJ
Seton Hall University
South Orange, NJ
Stevens Institute of Technology
Hoboken, NJ
Stockton University
Galloway, NJ
Strayer University-New Jersey
Cherry Hill, NJ
Talmudical Academy-New Jersey
Adelphia, NJ
The College of New Jersey
Ewing, NJ
Thomas Edison State University
Trenton, NJ
University of Phoenix-New Jersey
Jersey City, NJ
William Paterson University of New Jersey
Wayne, NJ
Yeshiva Bais Aharon
Lakewood, NJ
Yeshiva Gedolah Shaarei Shmuel
Lakewood, NJ
Yeshiva Gedolah Zichron Leyma
Union, NJ
Yeshiva Toras Chaim
Lakewood, NJ
Yeshiva Yesodei Hatorah
Lakewood, NJ
Yeshivas Be'er Yitzchok
Elizabeth, NJ