35 SCHOOLS in MARYLAND
The third permanent English colony in America, Maryland was a notable place from the beginning. Officially named in honor of Queen Henrietta Maria, the name Maryland was almost certainly chosen to call to mind the Virgin Mary, as Maryland was established as a safe haven for English Catholics (who were often persecuted in Protestant England). In fact, Maryland is noted by historians as the first place in the future United States to make religious freedom the law of the land, after conflicts between Catholic and Protestant settlers caused the government to enforce tolerance and peace. Maryland was central to the formation of the United States as well, donating land to establish the capitol city, Washington, DC.
As one of the nation's smallest and most densely-populated states, Maryland has an exceptionally complex and unique character. Maryland has traditionally played the role of a border state, with aspects of southern, northern, and Appalachian culture, and exhibits a strong melting-pot aspect; nearly a third of Maryland's population is African-American, and well over half of the under-21 population belongs to minority groups. Maryland is also one of the wealthiest states in the union, with the highest proportion of millionaires per-capita and the lowest poverty rate, largely owing to Maryland's relationship with Washington DC. As one of the two states bordering the nation's capital, Maryland has a disproportionate amount of influence, and the federal government makes up a large percentage of the state's economy.
Maryland's higher education system is one of the nation's most elite and prestigious, led by the illustrious Johns Hopkins University (Baltimore's largest employer, and perhaps the most important state influencer besides Washington). From biotechnology to agriculture, engineering to healthcare, Maryland's colleges and universities are responding directly to the cues of Maryland's economic sectors. The University of Maryland is one of the nation's most esteemed public research universities, and a key component in defence and government research, while a series of top-ranked private liberal arts colleges make up some of the finest institutions in their category, including St. John's College, Washington College, and Mount St. Mary's University. It may be small, but Maryland's influence is exponential.
Bais HaMedrash and Mesivta of Baltimore
Baltimore, MD
Bowie State University
Bowie, MD
Capitol Technology University
Laurel, MD
Coppin State University
Baltimore, MD
Faith Theological Seminary
Baltimore, MD
Frostburg State University
Frostburg, MD
Goucher College
Baltimore, MD
Hood College
Frederick, MD
Johns Hopkins University
Baltimore, MD
Kaplan University-Hagerstown Campus
Hagerstown, MD
Loyola University Maryland
Baltimore, MD
Maple Springs Baptist Bible College and Seminary
Capitol Heights, MD
Maryland Institute College of Art
Baltimore, MD
Maryland University of Integrative Health
Laurel, MD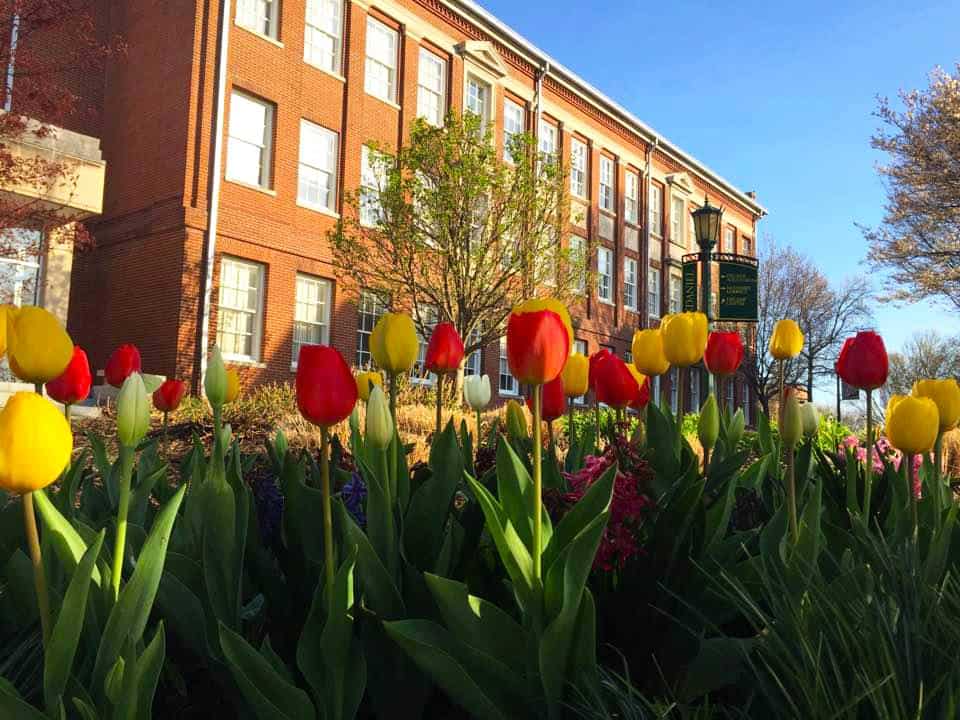 McDaniel College
Westminster, MD
Morgan State University
Baltimore, MD
Mount St. Mary's University
Emmitsburg, MD
Ner Israel Rabbinical College
Baltimore, MD
Notre Dame of Maryland University
Baltimore, MD
Salisbury University
Salisbury, MD
St Mary's College of Maryland
St. Mary's City, MD
St. John's College (MD)
Annapolis, MD
Stevenson University
Stevenson, MD
Strayer University-Maryland
Suitland, MD
Towson University
Towson, MD
University of Baltimore
Baltimore, MD
University of Maryland Eastern Shore
Princess Anne, MD
University of Maryland-Baltimore County
Baltimore, MD
University of Maryland-College Park
College Park, MD
University of Maryland-University College
Adelphi, MD
University of Maryland, Baltimore
Baltimore, MD
University of Phoenix-Maryland
Columbia, MD
Washington Adventist University
Takoma Park, MD
Washington College
Chestertown, MD
Yeshiva College of the Nations Capital
Silver Spring, MD