42 SCHOOLS in KENTUCKY
Kentucky has always existed as a border region: a little South, a little North, a little Appalachian, and a little Great Plains. That special circumstance has given Kentucky a unique character. The Bluegrass State was the second state formed beyond the original 13 colonies (Vermont, which had been an independent republic, joined first, making Kentucky the 15th state). While its original constitution calls it a state, Kentucky uses the term "commonwealth," emphasizing the rule of the people and the centrality of the common good. The land that would be Kentucky had been part of the Virginia Colony, though parts of the frontier were contested between Virginia and North Carolina. Kentucky entered the union as a slave state, balancing out the north and south, but the state remained divided during the Civil War and never seceded officially; by chance, both Abraham Lincoln, US President, and Jefferson Davis, Confederate President, were native Kentuckians. Since that time, Kentucky's impact on the US has been primarily cultural. Kentucky is the birthplace of bourbon whiskey (characterized by a particular mix of corn and wheat, and aged in charred barrels, a process perfected in Kentucky), while Kentucky's nickname inspired the name of Bill Monroe's legendary band, The Bluegrass Boys, and named the genre of American folk music he spearheaded.
Nicknamed for the prairie grasses that covered the state in its frontier days, Kentucky has long been an agricultural center. Tobacco has been a foundation of Kentucky's economy for centuries, both in cultivation of the crop, and in the business end of the industry. Tobacco was so central to Kentucky's life, it was the cause of the Black Patch Wars, a violent campaign between monopolistic tobacco companies and striking farmers in the early 20th century. Kentucky is also a major corn grower – and the home of bourbon whiskey, one of its biggest industries. Natural resources have also been crucial to Kentucky life, especially coal, though renewable and sustainable energy industries have gained ground. From energy to the automotive industry, as well as modern agriculture and healthcare, Kentucky's higher education system is helping the commonwealth make the leap to a 21st century economy.
Many of Kentucky's highest-ranked colleges and universities belong to the liberal arts tradition, and derive from Kentucky's deeply-ingrained religious life. Christian institutions like Asbury University, Kentucky Wesleyan University, and Bellarmine University are rooted in Kentucky's heritage of missionaries, evangelists, and the Great Awakening, fusing Christian tradition with the classical liberal arts and career preparation. Kentucky's regional public universities, like Murray State, Morehead State, and Western Kentucky University, have a major part of the responsibility of preparing Kentucky's next generation of professionals, while helping current working adults revitalize their careers and build a better future for themselves, and for the commonwealth.
Alice Lloyd College
Pippa Passes, KY
American National University-Lexington
Lexington, KY
Asbury Theological Seminary
Wilmore, KY
Asbury University
Wilmore, KY
Beckfield College-Florence
Florence, KY
Bellarmine University
Louisville, KY
Berea College
Berea, KY
Brescia University
Owensboro, KY
Campbellsville University
Campbellsville, KY
Centre College
Danville, KY
Clear Creek Baptist Bible College
Pineville, KY
Daymar College-Bowling Green
Bowling Green, KY
Daymar College-Owensboro
Owensboro, KY
Eastern Kentucky University
Richmond, KY
Frontier Nursing University
Hyden, KY
Galen College of Nursing-Louisville
Louisville, KY
Georgetown College
Georgetown, KY
Kentucky Christian University
Grayson, KY
Kentucky Mountain Bible College
Jackson, KY
Kentucky State University
Frankfort, KY
Kentucky Wesleyan College
Owensboro, KY
Lexington Theological Seminary
Lexington, KY
Lindsey Wilson College
Columbia, KY
Louisville Presbyterian Theological Seminary
Louisville, KY
Midway University
Midway, KY
Morehead State University
Morehead, KY
Murray State University
Murray, KY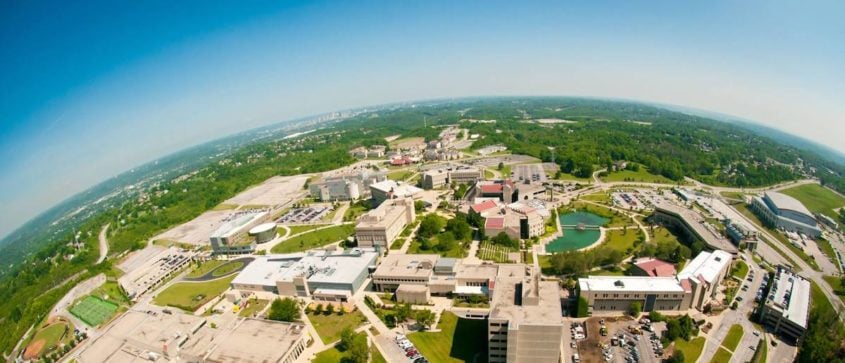 Northern Kentucky University
Highland Heights, KY
Simmons College of Kentucky
Louisville, KY
Spalding University
Louisville, KY
Spencerian College-Louisville
Louisville, KY
Sullivan College of Technology and Design
Louisville, KY
Sullivan University
Louisville, KY
Thomas More College
Crestview Hills, KY
Transylvania University
Lexington, KY
Union College (KY)
Barbourville, KY
University of Kentucky
Lexington, KY
University of Louisville
Louisville, KY
University of Phoenix-Kentucky
Louisville, KY
University of Pikeville
Pikeville, KY
University of the Cumberlands
Williamsburg, KY
Western Kentucky University
Bowling Green, KY