38 SCHOOLS in KANSAS
One of the most pivotal states in the years leading up to the Civil War, Kansas' history has been marked by some of the very best American characteristics – fearless exploration, cooperation, a deep love of democracy, and a strong work ethic – even among unbelievable challenges and dangers. In its earliest years as a frontier territory, Kansas was a bone of contention between abolitionists and pro-slavery forces, entering the union as a free state. After the long and horrific Civil War, more settlers, including many European immigrants, brought healing to the region, along with agriculture and industry. For decades, Kansas was one of the nation's highest producers of agricultural products, and a major producer of oil and natural gas.
In recent years, economic troubles have prompted Kansans to reconsider their careers, and driven Kansas' major industries to reach out into new forms of revenue, from aerospace and aviation to technology and commerce. The Kansas higher education system is reacting as well, leading the charge to diversify the job market and provide for the state's government, business, education, and healthcare needs. The best colleges in Kansas combine the hardy, self-motivated gumption that shaped Kansas' character, with modern educational delivery (like online degree programs) and experiential learning. Together, the top colleges and universities in Kansas are leading Kansans into the future.
Baker University
Baldwin City, KS
Barclay College
Haviland, KS
Benedictine College
Atchison, KS
Bethany College (KS)
Lindsborg, KS
Bethel College-North Newton
North Newton, KS
Central Christian College of Kansas
McPherson, KS
Cleveland University-Kansas City
Overland Park, KS
Donnelly College
Kansas City, KS
Emporia State University
Emporia, KS
Fort Hays State University
Hays, KS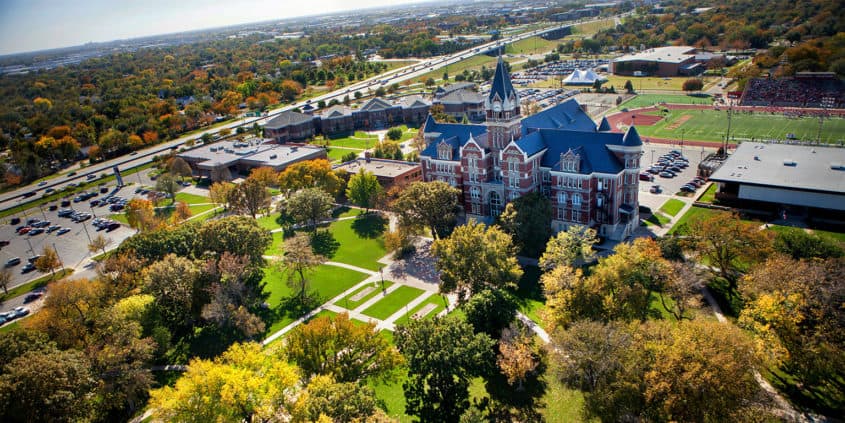 Friends University
Wichita, KS
Grantham University
Lenexa, KS
Haskell Indian Nations University
Lawrence, KS
Hesston College
Hesston, KS
Kansas Christian College
Overland Park, KS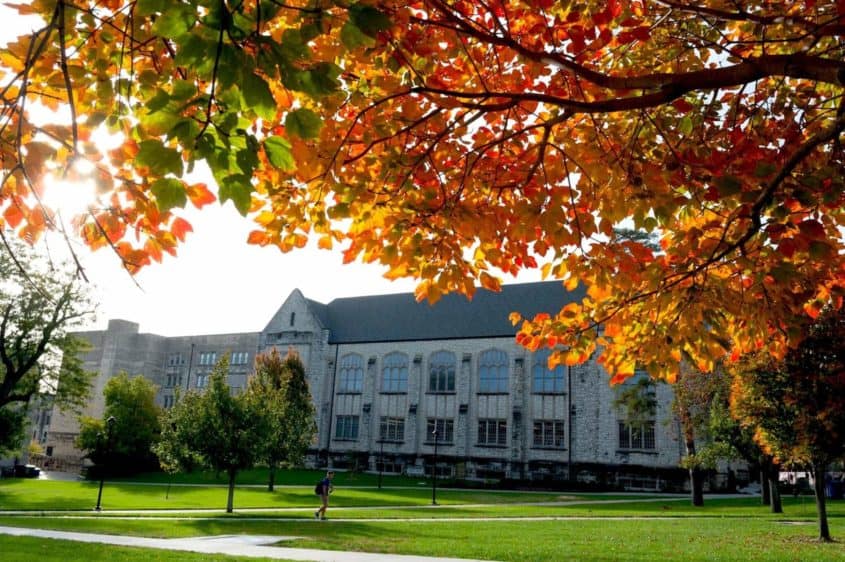 Kansas State University
Manhattan, KS
Kansas Wesleyan University
Salina, KS
Manhattan Christian College
Manhattan, KS

McPherson College
McPherson, KS
MidAmerica Nazarene University
Olathe, KS
National American University-Garden City
Garden City, KS
National American University-Overland Park
Overland Park, KS
National American University-Wichita
Wichita, KS
National American University-Wichita West
Wichita, KS
Newman University
Wichita, KS
Ottawa University-Kansas City
Overland Park, KS
Ottawa University-Online
Ottawa, KS
Ottawa University-Ottawa
Ottawa, KS
Pittsburg State University
Pittsburg, KS
Rasmussen College-Kansas
Topeka, KS
Saint Paul School of Theology
Leawood, KS
Southwestern College (KS)
Winfield, KS
Sterling College (KS)
Sterling, KS
Tabor College
Hillsboro, KS
University of Kansas
Lawrence, KS
University of Saint Mary
Leavenworth, KS
Washburn University
Topeka, KS

Wichita State University
Wichita, KS