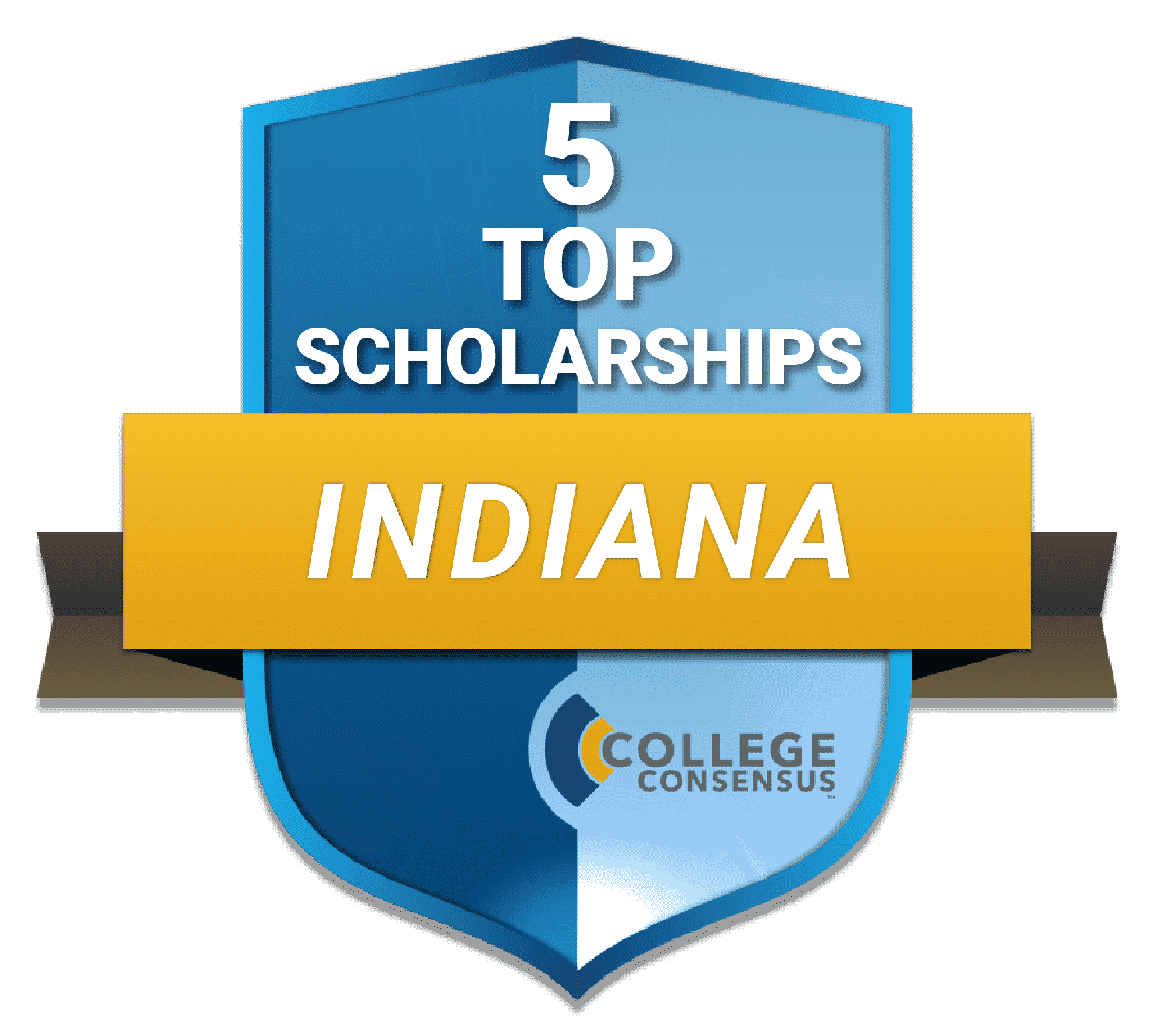 Scholarships are the lifeblood of college for many students, including Indiana's best and brightest. Some scholarships are solely Indiana resident scholarships, meaning out-of-state students don't qualify. Sometimes, college scholarships for Indiana residents require a student to have lived in Indiana for a certain length of time before becoming eligible for the scholarship. A student may look for Indiana resident scholarships at the school of their choosing. They just have to read the guidelines to see if they're eligible. A student may also find organizations that offer scholarships and grants. These options often offer college scholarships for Indiana residents, or they may accept students who are earning a degree in Indiana. Some don't have any specific requirements regarding residency.
Students who want to attend an Indiana college should also look into grants from the state and federal government rather than college scholarships for Indiana residents. These don't have specific requirements for a student's residency. It's important for a student to evaluate the options available through their educational institution as well as what's available at a state and federal level. Even students who don't qualify for scholarships may still receive financial aid through the state of Indiana or the federal government.
College Consensus wants to help Indiana students to find the scholarships that will help them. We have listed programs in alphabetical order.
See Also: Best Scholarships for Online Students
What are the Qualifications for Scholarships in Indiana?
Qualifications for Indiana college scholarships vary based on the scholarship. Some are merit-based scholarships for college students in Indiana. These scholarships for college students in Indiana are given to students based on their academic achievement or because of their sports performance. Even for the athletic achievement scholarships, students usually must have decent grades to earn them. They're competitive since only a small number of students may receive the scholarships. Sometimes, scholarships are for a full ride, meaning they cover the entire tuition expense for the student's education.
Some scholarships for Indiana students are considered to be easy scholarships in Indiana. These scholarships may take into consideration other factors than academic achievement, or they accept students who don't have a 3.0 GPA or higher. For instance, easy scholarships in Indiana may be for students of a certain ethnicity or who are veterans. Sometimes, these Indiana scholarships are based on a student's household income or for students who have a guardian who's a veteran. On the other hand, sometimes the scholarships are for students who are pursuing a particular career path.
Are There Scholarships for Teachers in Indiana?
Teaching is a field necessary for future students. Currently, the U.S. is experiencing a shortage of teachers. Therefore, programs exist to encourage students to earn a degree in teaching. For instance, the Next Generation Hoosier Educators Scholarship qualifies as one of the Indiana teachers scholarships. It provides 200 students in high school and college with a scholarship to earn a degree in teaching. A student may earn up to $7,500 each academic year toward their tuition. This is a renewable scholarship, and a pupil may earn it for up to four years. A student, however, must agree to teach at an Indiana school for at least five years after they graduate. If the student doesn't fulfill this requirement, he or she may need to pay back a prorated amount of the scholarship.
Another one of the Indiana teachers scholarships is from the Indiana Retired Teaching Association. The organization provides this as an incentive each year for any junior or senior at an Indiana college who's enrolled in an education-related degree program.
Prospective teachers may also earn Indiana teaching scholarships by searching online for other opportunities. The government also offers a tuition forgiveness program for teachers.
Are There Scholarships for Nurses in Indiana?
Nursing is a necessary profession for the health of people all over the state. Unfortunately, both the state and the entire country are experiencing a shortage of nurses. Schools, the government, and many organizations offer scholarships and grants to prospective nurses for this reason. A student may apply for an Indiana state nursing scholarship through the school of their choosing. If a student looks for an Indiana state nursing scholarship online, he or she may find organizations that'll help pay for the expense of his or her tuition as well.
The state and federal governments offer Indiana nursing scholarships and grants. The student receives so much each year they're enrolled in a nursing program. Some are available for both undergraduate and graduate nursing programs. The pupil only has to pay back Indiana nursing scholarships and grants if he or she doesn't earn satisfactory marks or drop out of the nursing program. Sometimes, Indiana nursing scholarships and grants have other stipulations as well. For instance, a student may have to work as a nurse in Indiana for so long after he or she graduates.
State of Indiana nursing scholarships aren't the only option nurses have when trying to pay for their education. Students may also opt for an employer tuition reimbursement program. Just like some state of Indiana nursing scholarships, a student must agree to work as a nurse at that facility for a designated length of time. In return, the facility reimburses the student for a portion of their education.
Related Rankings:
Best Online Colleges in Indiana
Best Online MBA Programs in Indiana
Best Colleges & Universities in Indiana
When are Application Deadlines for Colleges