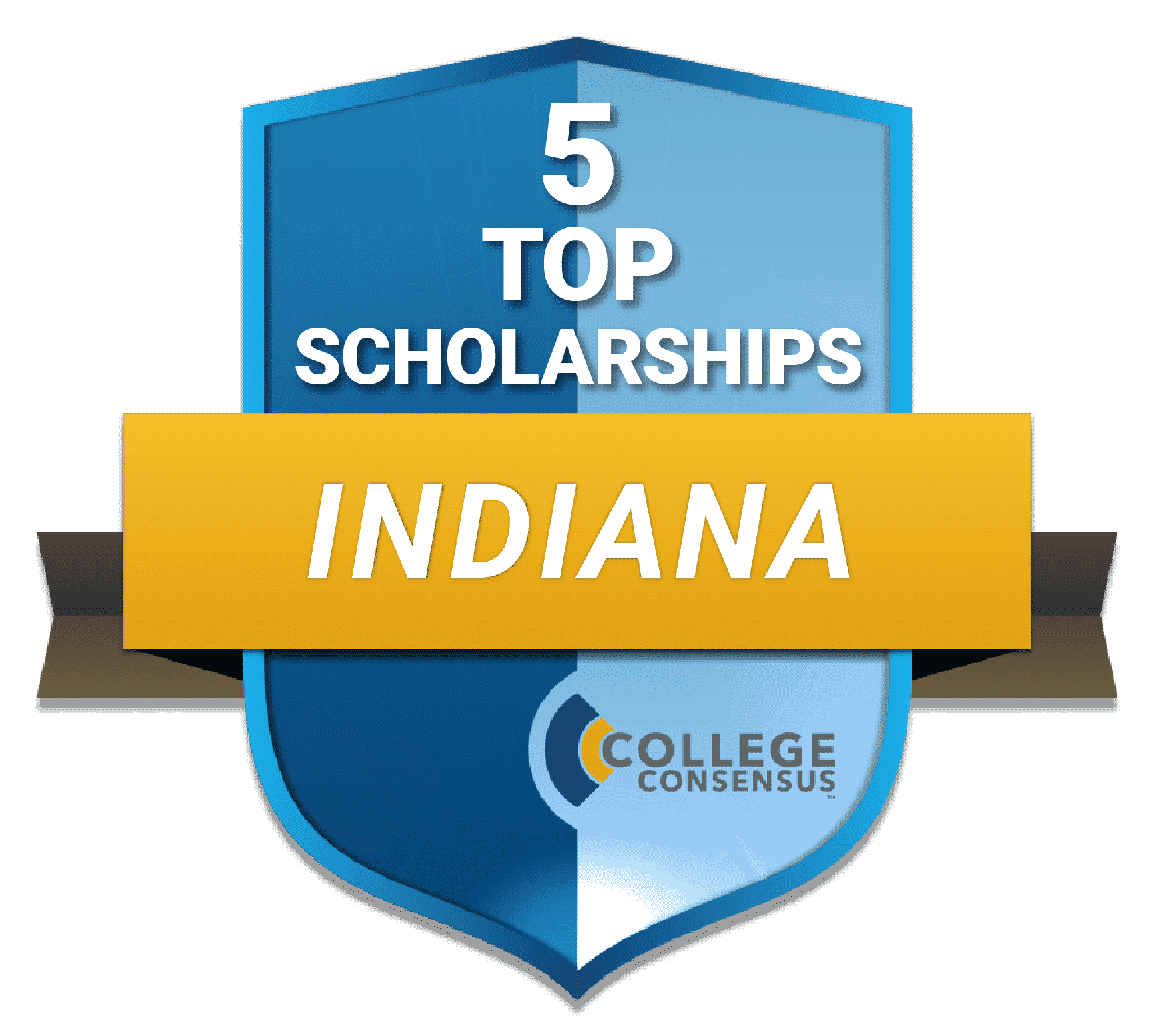 Scholarships are the lifeblood of college for many students, including Indiana's best and brightest. Some scholarships are solely Indiana resident scholarships, meaning out-of-state students don't qualify. Sometimes, college scholarships for Indiana residents require a student to have lived in Indiana for a certain length of time before becoming eligible for the scholarship. A student may look for Indiana resident scholarships at the school of their choosing. They just have to read the guidelines to see if they're eligible. A student may also find organizations that offer scholarships and grants. These options often offer college scholarships for Indiana residents, or they may accept students who are earning a degree in Indiana. Some don't have any specific requirements regarding residency.
Students who want to attend an Indiana college should also look into grants from the state and federal government rather than college scholarships for Indiana residents. These don't have specific requirements for a student's residency. It's important for a student to evaluate the options available through their educational institution as well as what's available at a state and federal level. Even students who don't qualify for scholarships may still receive financial aid through the state of Indiana or the federal government.
College Consensus wants to help Indiana students to find the scholarships that will help them. We have listed programs in alphabetical order.
See Also: Best Scholarships for Online Students
The Frank O'Bannon Grant is split into two different awards: the Higher Education Award and the Freedom of Choice Award. The grant is designed as a way to offer Indiana scholarship students the potential to receive up to $9,000 toward their tuition costs. Each year, the deadline for the award is December 31 with only Indiana residents being eligible for the grant. Additional requirements include full-time status at an Indiana post-secondary college and be pursuing an associate or bachelor degree. Student progress is monitored with it being required that the student remain in good academic standing. To apply for the Indiana scholarships, students must full out a FAFSA with award amounts calculated on student need.
The Frank O'Bannon Grant is one of the most popular scholarships in Indiana. The grant receives funding from the Indiana General Assembly. The grant was created exclusively for Indiana students with over 55,000 awards given out each year. Extra incentives are offered for superior academic performance. The Frank O'Bannon Grant was previously called the Indiana Higher Education Grant, but was renamed after the famed Indiana politician's death. O'Bannon was a strong advocate for children and created ground breaking legislature in the field of education.
Students interested in Indiana scholarships can look into the offerings from the Indiana CPA Society Scholars (INCPAS). Applicants need to fill out all required paperwork prior to June 1. Applications can be sent electronically or submitted by mail to the organization's Diversity and Outreach Department. To be considered for the scholarship, the student must belong to a minority group, be enrolled in an Indiana high school, and obtain a minimum 2.5 GPA. The student must also have a strong interest in entering the field of business or accounting. Essay questions and personal references are required as part of the application process. Award amounts vary annually based on fund availability and number of Indiana scholarships presented.
The Indiana CPA Society is responsible for the representation of more than 7,500 accountants in the state. The professional society aims to provide advocacy and services to all of its members. The chief goal of the Indiana CPA Society is to promote professional success while upholding high ethical standards. The professional organization also sponsors learning seminars and scholarship programs to further the education of CPAs in Indiana.
3
Indiana Engineering Scholarships
For looking for engineering scholarships in Indiana, they can apply directly to the Indiana Department of Transportation's scholarship fund. Submissions for the Indiana scholarships are accepted from September through December 31 annually. Scholarship winners receive $3,125 per semester when enrolled in a School of Engineering program at an accredited Indiana college.
Receiving a scholarship from the Indiana Department of Transportation is a good opportunity for engineering students. Unlike applying for privately funded scholarships, receiving monies from a state agency has a higher guarantee. The Department of Transportation creates job opportunities for prospective engineering students by providing summer employment and full-time job positions following degree conferment.
4
Indiana Sheriffs' Association Scholarship Fund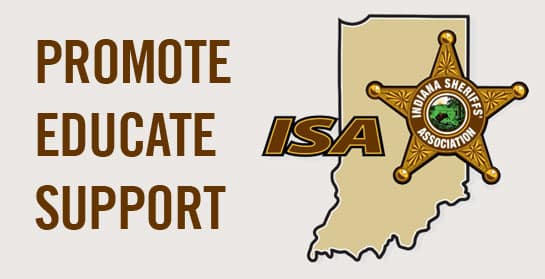 The Indiana Sheriffs' Association Scholarship Fund rewards qualified students who plan to enter the law enforcement field. To be considered for the Indiana scholarship, the applicant needs to be a state resident, major in criminal justice or related degree program, and attend college on a full-time basis. The committee awards 40 scholarships annually to Indiana high school students planning to attend an Indiana college or university. Each scholarship amount is $750. The application deadline is April 1 and can be downloaded from the Indiana Sheriff's Association website.
The Indiana Sheriff's Association is a professional organization for deputy sheriffs and sheriffs working in the state. The association provides professional services and educational resources as a way to not only assist law enforcement personnel, but also promote public safety initiatives.
5
Lilly Endowment Community Scholarship Program
The Lilly Endowment Community Scholarship Program offers scholarships in Indiana as a way to promote the education and financial success of state residents. The scholarship is managed through county organizations with each foundation creating their own deadlines for the program. To be considered, the student must be an Indiana resident and be attending a four-year state college or university. Each year, more than 143 scholarships are awarded annually with recipients receiving money to cover full-tuition and a book stipend. The scholarship is given for a total of four years, but will not cover travel or room and board expenses.
The Lilly Endowment is a private philanthropic organization based out of the city of Indianapolis. The Lilly family created the endowment in 1937 as a result of stock options from their successful pharmaceutical business. The foundation is still funded largely through the stocks, but is now governed by a separate board. Causes of the endowment include community development initiatives, educational opportunities for Indiana students, and religious outreach. The foundation have created and funded religious programs in areas throughout the United States.
What are the Qualifications for Scholarships in Indiana?
Qualifications for Indiana college scholarships vary based on the scholarship. Some are merit-based scholarships for college students in Indiana. These scholarships for college students in Indiana are given to students based on their academic achievement or because of their sports performance. Even for the athletic achievement scholarships, students usually must have decent grades to earn them. They're competitive since only a small number of students may receive the scholarships. Sometimes, scholarships are for a full ride, meaning they cover the entire tuition expense for the student's education.
Some scholarships for Indiana students are considered to be easy scholarships in Indiana. These scholarships may take into consideration other factors than academic achievement, or they accept students who don't have a 3.0 GPA or higher. For instance, easy scholarships in Indiana may be for students of a certain ethnicity or who are veterans. Sometimes, these Indiana scholarships are based on a student's household income or for students who have a guardian who's a veteran. On the other hand, sometimes the scholarships are for students who are pursuing a particular career path.
Are There Scholarships for Teachers in Indiana?
Teaching is a field necessary for future students. Currently, the U.S. is experiencing a shortage of teachers. Therefore, programs exist to encourage students to earn a degree in teaching. For instance, the Next Generation Hoosier Educators Scholarship qualifies as one of the Indiana teachers scholarships. It provides 200 students in high school and college with a scholarship to earn a degree in teaching. A student may earn up to $7,500 each academic year toward their tuition. This is a renewable scholarship, and a pupil may earn it for up to four years. A student, however, must agree to teach at an Indiana school for at least five years after they graduate. If the student doesn't fulfill this requirement, he or she may need to pay back a prorated amount of the scholarship.
Another one of the Indiana teachers scholarships is from the Indiana Retired Teaching Association. The organization provides this as an incentive each year for any junior or senior at an Indiana college who's enrolled in an education-related degree program.
Prospective teachers may also earn Indiana teaching scholarships by searching online for other opportunities. The government also offers a tuition forgiveness program for teachers.
Are There Scholarships for Nurses in Indiana?
Nursing is a necessary profession for the health of people all over the state. Unfortunately, both the state and the entire country are experiencing a shortage of nurses. Schools, the government, and many organizations offer scholarships and grants to prospective nurses for this reason. A student may apply for an Indiana state nursing scholarship through the school of their choosing. If a student looks for an Indiana state nursing scholarship online, he or she may find organizations that'll help pay for the expense of his or her tuition as well.
The state and federal governments offer Indiana nursing scholarships and grants. The student receives so much each year they're enrolled in a nursing program. Some are available for both undergraduate and graduate nursing programs. The pupil only has to pay back Indiana nursing scholarships and grants if he or she doesn't earn satisfactory marks or drop out of the nursing program. Sometimes, Indiana nursing scholarships and grants have other stipulations as well. For instance, a student may have to work as a nurse in Indiana for so long after he or she graduates.
State of Indiana nursing scholarships aren't the only option nurses have when trying to pay for their education. Students may also opt for an employer tuition reimbursement program. Just like some state of Indiana nursing scholarships, a student must agree to work as a nurse at that facility for a designated length of time. In return, the facility reimburses the student for a portion of their education.
Related Rankings:
Best Online Colleges in Indiana
Best Online MBA Programs in Indiana