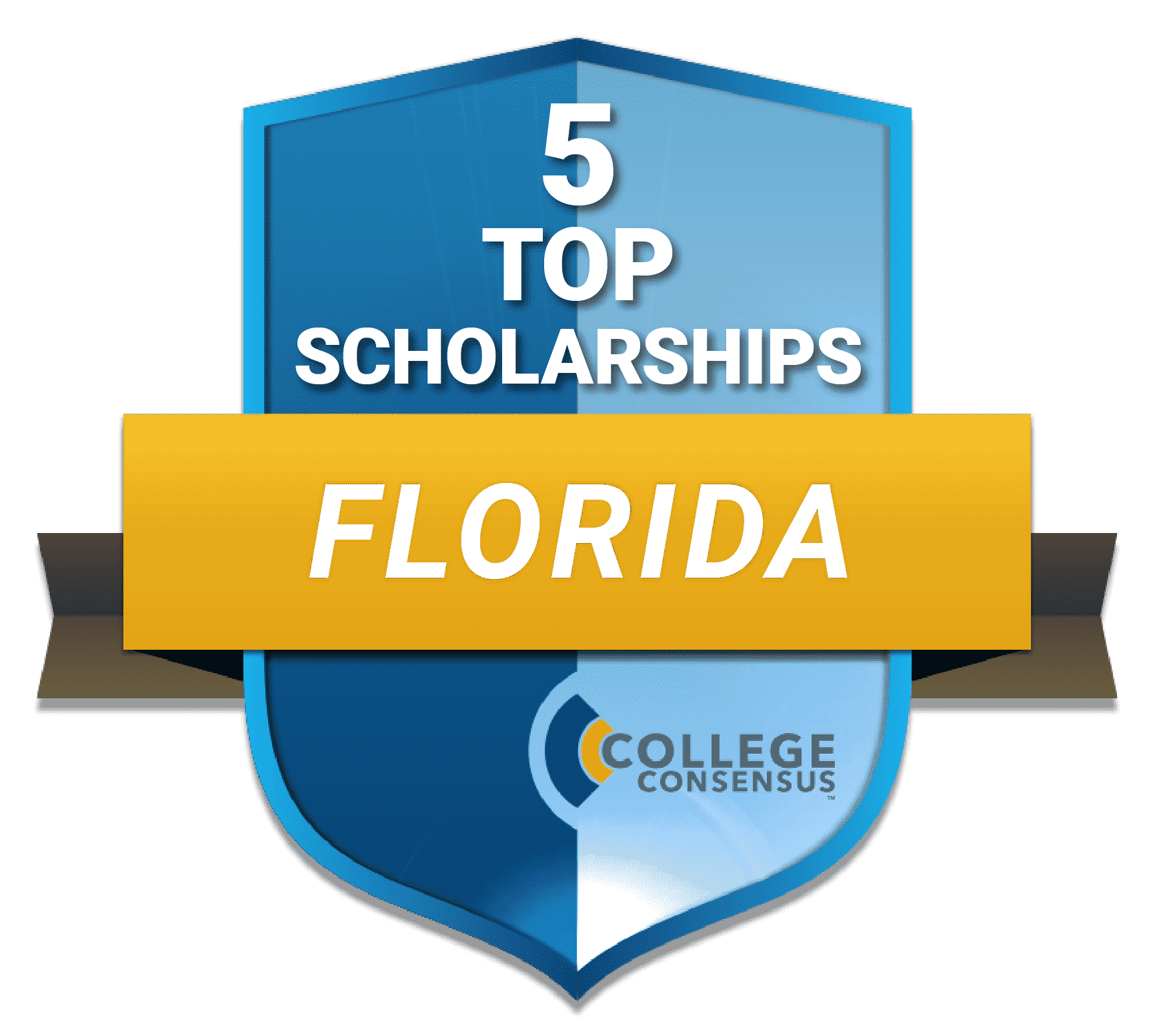 The Sunshine State has some of the nation's best public universities and most respected private colleges, but how will you pay for them? There are a number of Florida scholarships and grants for students seeking higher education. Florida college scholarships come from a variety of sources and organizations. The state has scholarships for Florida college students based on grade point average such as the Florida Bright Futures Scholarship program. These particular college scholarships in Florida are based on scholastic performance and not necessarily need.
To get your scholarship search started off on the right foot, College Consensus editors have put together a list of scholarships for colleges in Florida. Programs are set in alphabetical order.
See Also: Best Scholarships for Online Students
Does the State of Florida Offer Scholarships?
When seeking financial aid and scholarships for the coming year, working with a counselor or doing the research can be beneficial. There are hundreds of scholarships every year that go unclaimed because students do not know they exist. Additionally, when searching for scholarships, there is a scholarship for almost everything. Seeking out the little scholarships available can all add up to quite a bit of scholarship money in the end. From banks to grocery stores, Florida scholarships and grants for students are plentiful. The key is in following the criteria and applying for every scholarship opportunity available.
Schools also offer scholarships in specific areas based on the level of financial need. This is separate from Pell Grants or other financial aid that the student may qualify for. Some of these in-house scholarships are based on need, while others are based on merit. When hearing about students who received millions of dollars in scholarships for Florida students, those opportunities usually come to those students who take the initiative and apply for everything.
Are there Scholarships for Hispanic Students in Florida?
There are quite a few Hispanic scholarships in Florida designed to assist Hispanic scholars to achieve higher education. Florida Hispanic scholarships are sponsored through private organizations, or distributed through minority scholarships in Florida program. Students must prove their Hispanic lineage to apply for these Hispanic scholarships in Florida. There are a number of higher education institutions offering in-house scholarships for Hispanic students, like the Seminole State College of Florida scholarship. Other scholarships for Hispanic students include the ACS Scholars Program; NBCC Minority Fellowship Program; HENAAC Scholars Program, UNCF/NBC Universal; ACS Scholars Program; Hispanic Scholarship Fund and others. Amounts in all of these scholarship programs vary.
Hispanic scholarships in Florida may fall under a direct Hispanic-named scholarship, or those funds will come from a minority scholarship program that is designed to benefit minority students who wish to further their education. Criteria for these scholarships change based on scholarship, funding sources, financial need and more. A very popular scholarship in this area is the Sallie Mae Fund and Hispanic College Fund.
Are there Scholarships for First-Generation Students?
In order to give all students a strong educational foundation, first-generation scholarships in Florida were developed to provide opportunities for students who wish to pursue higher education but may not have had the advantage of coming from a family background of scholars. According to the New York Times, 20% of today's students at 4-year universities are first in their family to attend college.
First-generation students have a number of opportunities, as scholarship opportunities continue to grow in this demographic. Some specific scholarships addressing this demographic are the StudySoup First in Family Scholarship; Benjamin A. Gilman International Scholarship; Fontana Transportation Inc. Scholarship Fund; Odyssey Scholarship; Cynthia E. Morgan Memorial Scholarship; Dell Scholars Program; Gates Millennium Scholars Program and others.
Some very popular first-generation scholarships in Florida also include the Mercedes Benz Drive Your Future Scholarship; Coca Cola Foundation First Generation Scholarships; J. Craig and Page T. Smith Scholarship Foundation; Farash Foundation First in Family Scholarships; Florida Department of Education's First Generation Matching Grant Program. Knowing how to ask the right questions will allow the right people to point aspiring students in the right direction to find these scholarship opportunities.
Can Nurses in Florida Get a Scholarship?
There are many nursing programs in Florida's institutions of higher learning. In order to accommodate the needs of students wanting to enter this career field, scholarships for nurses in Florida were designed to help provide assistance throughout the rigorous program. Nursing scholarships in Florida can be found in a variety of places through public and private organizations. This includes scholarships from the Florida Nurses Foundation; Tylenol Foundation; American Association of Occupational Health Nurses; Barbara Rhomberg Excellence in Nursing Scholarship and a host of others.
The opportunities are endless for students choosing to pursue a career as a nursing student but lack the financial resources to do so. Scholarships for nurses in Florida are plentiful – students must do their research and work with the financial aid office, or a counselor at the school to determine the types of nursing scholarships in Florida they are eligible for. The number of scholarships available usually exceeds the number of individuals applying for them because people are unaware they exist. Taking the time to find those scholarships for any level of nursing can help alleviate the financial burden associated with attending nursing school and the rigorous demands of the program.
Related Rankings:
Best Online Colleges in Florida
Best Online MBA Programs in Florida
When are Application Deadlines for Colleges