If you are already working as a special education teacher or are a prospective special education teacher, there are many resources that can support you in your career. One thing we know all special education teachers have in common is a passion and love for teaching and the population for which they have chosen to work. We have all heard the expression it takes a village, and with this career path, it certainly does. This is a very collaborative career choice, and the more you engage with other organizations, colleagues, the community, etc, the more success you will have in the field. One of the important aspects of this position is being able to access community resources that will support the students for which they work.
What are Some of the Organizations that Support Special Education Teachers?
There are many organizations that play different education support roles, and many are paramount to the success of the field. Becoming engaged with some of the professional organizations that are available can offer additional options for educators. Some of the organizations include:
Council for Exceptional Children (CEC):
This is one of the most comprehensive organizations out there that supports special education. They have members all around the world that add up to nearly 28,000. They are constantly assessing the best practices to support the special needs and disabled community and they offer online resources accordingly. They also put out a weekly newsletter that is geared towards supporting college students, families and practitioners in the field. One of the other helpful aspects of this organization is that they enable students to join small interest groups, caucuses and subdivisions, making it easy for people to connect with one another.
National Association for Special Education Teachers (NASET):
This is another professional organization that is designed to offer additional resources for practitioners in the field. They too put out a weekly support email that highlights new developments in the special education field. Teachers are given the opportunity to write op-ed style articles as a way to share resources and their unique sets of experience. Professors are given the opportunity to offer their students access to this resource for free.
The Association for Positive Behavior Support (APBS):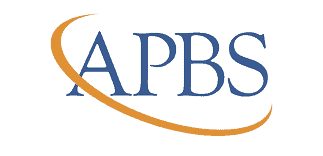 This is an organization that was designed to be another community building opportunity for special education educators. As the name suggests, the interest of this organization is particularly in behavioral management. They offer an arsenal of practical knowledge that can be shared among educators.
International Association of Special Education (IASE):
This is an organization with an international reach that is designed to support professionals in the field of special education all over the world. They host a biannual conference in a different country each year. Their mission is to connect teachers and practitioners in the field with research and community building opportunities.
Individuals With Disabilities Act (IDEA):
This is an organization through the United States Department of Education that brings together a plethora of resources from the field, using their website as the central hub. This is designed to be a support offering for individuals, families, parents, service providers, and educators in the field of special education. They are one of the most known and understood resources in the country. They also have a blog that enables those who visit the site to post feedback and questions.
Council for Learning Disabilities (CLD)
This is an organization designed to bring together professionals from varying related disciplines with an international reach. They believe in collaborative practices among educators and other practitioners by using evidence based research. They advocate for policy in support of people with disabilities.
There are many additional organizations that are paramount to the success and support of the special education field. Accessing some of these resources are especially helpful for those of you who are in online academic programs and are especially interested in virtually tapping into resources. Imagine just getting your feet wet in an online degree in a special education program. Imagine then connecting to experts in the field through some of the accessible virtual resources at hand. It could make all of the difference in having a successful career.
Maybe you are in the process of achieving an online special education masters degree and already have a deepened finger on the pulse. Some of these resources can help you find the next phase of your career as someone who holds an advanced degree. If you don't want to work in a classroom setting and are asking yourself what else can I do with a master's in special education besides teaching? All of these organizations offer virtual community where you can exchange such ideas and maybe come up with something you had not yet considered.
Related:
25 Best Online Bachelor's in Special Education Degree Programs
25 Best Online Associates in Special Education Degree Programs
25 Best Online Master's in Special Education Degree Programs