Real estate as a career is a field that can be very lucrative, satisfying, and exciting, sometimes all at once. Many people have started their real estate careers as soon as they got out of high school due to the fact an 18-year-old with a high school diploma can earn their real estate license in most states. However, the low barrier to entry into the real estate market does not guarantee success, and it's advisable to get a formal education before entering into the field. A real estate professional has to understand the various aspects of real estate sales and brokerage that include financing, the basics of contract law, federal and state programs that help people buy homes, and have a basic understanding of home construction.
YouTube has a lot of content creators that explore these topics in-depth to the point that they exceed the amount of information that can be provided in a real estate course. It's tempting to use YouTube as a substitute for a formal education, and there are people that have succeeded in their careers doing just that. In fact, many of the content creators listed below have earned wealth beyond their wildest expectations by starting out in real estate, then parlaying their earnings into other investments. They talk about their real estate ventures, their strategies, plans, and how they executed them along with teaching people how to spend their money wisely when making a purchase. Some also discuss the ups and downs of their career along with good and bad experiences to show the reality of working in real estate.
Combining a formal education with the informal education provided by YouTube can prepare you for a solid and lasting career in the real estate industry and avoid burnout. The following YouTube channels highlight real estate professionals who experienced meteoric rises, amassed a portfolio of properties, and help their clients get into their dream homes through various types of support. All of them provide practical advice for aspiring real estate professionals who want to hit the ground running and join the ranks of the successful.
1. Graham Stephan
3.4 million subscribers
Graham Stephan got his real estate license at the age of 18 and became a millionaire by the age of 26 by selling over $120 million dollars worth of real estate in California. You may be inclined to dismiss him as just another real estate "get rich quick" character, but Graham Stephan doesn't want you to think that about him. He's open and honest about his success and shows off the fruits of his labor, yet showing off is not what his channel is about. Stephan talks about the ups and downs of his career, how he managed to become successful, and has no problem telling a potential real estate agent about the realities of the profession.
Stephan's goal is to show aspiring real estate agents how to get involved in the industry, what to expect from being an agent, and the efforts needed to be able to successfully broker the transfer of properties. He brings an honesty to an area of real estate marketing that is missing from the real estate gurus who don't explain the inner workings of real estate deals.
2. Max Maxwell
245,000 subscribers
Max Maxwell is a Black real estate investor who covers topics that include property investment in Africa, how to comp properties, how to find properties at wholesale, negotiating prices, and how to market properties. He started his career by watching YouTube videos on how to get started in buying properties with little money and managed to build a fortune from small beginnings. Maxwell's channel has videos that walk the viewer through the process of wholesaling real estate with no money and doesn't skip steps along the way.
His goal is to teach his viewers the ins and outs of being an entrepreneur and how they can follow in his footsteps to find their own success. Maxwell also hosts regular livestreams on his YouTube channel where viewers can ask him anything in the chatroom about real estate investing.
3. Robuilt
112k subscribers
Robuilt is a real estate developer who has created a unique niche of building tiny homes and renting them out as AirBNBs in California. The videos on the channel are a combination of construction tips, how to identify properties that are great locations for building tiny homes, and how to maximize profits on small plots of land. Robuilt gets in-depth on topics such as how to make an AirBNB listing, the trials and tribulations that come with running a string of AirBNB properties, and the benefits of constructing your own homes instead of buying an existing structure.
Robuilt's channel is geared towards those who want to get involved in real estate beyond the buying and selling of homes. He details his processes, shows you how to save money on construction, why and how to DIY when it comes to some of the construction of a home, and how to turn your property into a generator of passive income.
4. Kristina Smallhorn
133k subscribers
Kristina Smallhorn is a realtor from the Greater Baton Rouge area in Louisiana and has made it her mission to prevent people from overpaying for homes. She calls herself the House Whisperer as her talent lies in bringing people and their dream homes together. Most of the content on her channel consists of examining the current housing climate, taking a look at the factors influencing home prices, and what the industry is facing in the near future. Smallhorn also discusses common lies, or incorrect perceptions, about types of housing that includes modular and manufactured housing.
Smallhorn's intended audience is the homebuyer, but real estate majors can learn a lot from her on the topics of home construction, defects to look for in homes, and educated insight into the current housing market. She also discusses good and bad investments when it comes to buying a house for passive income. These are practical topics that are sometimes overlooked, but can be beneficial knowledge for someone who wants to sell homes for a living.
5. BiggerPockets
768k subscribers
Bigger Pockets is a group of real estate experts sharing their advice, tips, and strategies for real estate professionals at all stages of their career. The topics cover all areas of the real estate industry which makes their channel a comprehensive resource for anyone who wants to get started in real estate or is already working in the field and wants to explore various strategies to build their wealth. The channel has sections that include rental property investing, what you should do with a pool of money for investing, and how to analyze potential properties for purchase and passive income.
The Bigger Pockets YouTube channel is in-depth and has broad selection of real estate content. It's a great resource and the group has been producing content for over four years. There's a comprehensive back catalog of evergreen content that is great for real estate students. The fact that there are multiple people creating videos on different real estate topics means there are multiple different viewpoints to consider and learn from.
6. Javier Vidana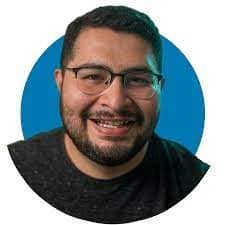 113k subscribers
Javier Vidana is a licensed real estate agent in Arizona and aims his content at potential homebuyers and sellers. He provides practical advice for people looking to buy a home, talks about the influences that cause real estate to go up or down, and how buyers can take advantage of various programs to help them buy a house. What Vidana doesn't talk about is how real estate professionals can make money and what they can do with their profits. The value of his content is helping buyers find and buy their dream homes thereby proving his worth as a real estate agent.
Students who intend to work with clients to buy and sell their homes are well-served by the information provided by Vidana. He's a professional with a proven track record of success despite his seemingly low-profile approach. His success comes in the form of helping his clients get the best deal on their homes and helping them find money for their down payment. This kind of support generates good will, excellent word-of-mouth marketing, and a high volume of transactions from satisfied clients.
7. Meet Kevin
1.71 million subscribers
Kevin Paffrath began his career as a real estate broker and investor at the age of 17 and now owns over $20,000,000 in real estate. He has a personal course on real estate sales, and property management, but doesn't restrict his information solely to his courses. Kevin's YouTube channel has a deep catalog of content that discusses how he got started in real estate and how he grew his wealth in a short amount of time.
His current videos are more focused on his opinions about politics and running for elected office, but his older content covers buying properties with a small amount of money and the benefits of buying properties in poor condition, fixing them up, and making a profit off them through sales or rentals. Kevin also gives his opinions about current news in the housing market and what may, or may not happen in the near future.
8. Chandler David Smith
133k subscribers
Chandler David Smith began his career as a door-to-door salesman selling pest control services and had great success in his first year. His travels introduced him to the real estate market as he began by investing in a condo, then homes, and then started buying rental properties and commercial buildings. Smith's content is varied, but he shares valuable insights into the real estate industry for those who are starting out their real estate career including the fact that you have to spend money to make money. He also makes videos that highlight the downsides to owning rental properties and how to deal with the situations that can arise from bad tenants.
One of the topics that Smith return to on a regular basis is advice on what to do with the money you earn as a real estate professional. On the surface, his videos about the cars he buys makes it seem like he's promoting a high-flying lifestyle. Look closer, and you'll find that he has solid advice on what to do with profits realized from real estate ventures in order to buy more properties and create a financial cushion. He also puts his words into action in the form of making real-life financial decisions and transactions to show viewers how it's done.
9. Reventure Consulting
90.9k subscribers
Reventure Consulting, run by Nicholas Gerli, teaches real estate investors and home buyers how to use data from a variety of sources to inform their investment strategy. Gerli pulls information from sources that include the U.S. Census, Zillow, BLS and Apartments.com to create analytics that can be used to help make better investment decisions for real estate. That information is then turned into a topical video as Gerli translates the information into real-world data. The topic in each video is used as a means to identify a particular trend such as housing downturns or upturns in a specific area of the U.S., global trends such as international real estate investment, and to get to the bottom of a particular topic that's trending, but has little in the way of in-depth information.
The information presented on the Reventure Consulting channel should be treated like any speculative information in that it shouldn't be viewed as an indicator of the future performance of a given market. What it offers real estate majors is an insight into what people are doing in a given market at the current time. Historical information from the channel can also be useful in comparing current trends from what happened in the past and show where the real estate markets happen to be going. All the information can help a real estate major learn how to identify patterns and trends for real estate across the U.S.
10. Kai Andrew
34.4k subscribers
Kai Andrew came to the U.S. as a refugee with his parents and went from poor to rich in his 20s through real estate investment. He has multiple videos that talk about how he saves money from his investments, gives opinions about current topics in real estate, and talks about his current strategy of owning rental properties, AirBNB rentals, and nontraditional passive income properties. He also posts topics about how to not make the mistakes he has that have cost him money, how to identify properties that are a good buy, how to start buying property without a lot of money, and teaches viewers how to comprehend property laws.
Kai Andrew's YouTube page follows a splashy and in your face format that is designed to get attention from viewers. Some people may be turned off by the visuals, but his content is solid, and he does a great job of explaining his strategies along with showing the viewer how they can use them to their own advantage. He focuses primarily on generating passive income in the form of buying rental properties for short-term rental, but he has owned long-term rentals in the past and talks about his experiences as a landlord.
What Can I Learn About Real Estate From YouTube?
You can learn just about anything and everything about real estate from YouTube. Real estate content creators willingly share their tips and tricks to help those who are starting their career, are seasoned professionals, or want to get a feel for what life is like as a real estate agent or broker. Oftentimes these content creators also talk about their investment strategies with real estate holdings and other types of investment vehicles to show you how to keep your money growing. In fact, there's so much real estate content that you'll be hard-pressed to find a topic that hasn't been covered. That may give you the opportunity to find a real estate niche of your own and give you a reason to start your own YouTube channel.
YouTube can teach you a lot, especially if you have an idea of the area of real estate you want to work in, IE broker, investor, agent. However, YouTube is no substitute for getting a degree in real estate because you need to know the laws in your area that cover real estate and the related industries to be effective in your chosen concentration.
Why Get a Degree If I Can Learn from YouTube?
It's obvious that there's a lot of information to be had on YouTube about being a real estate agent, and that information covers topics that aren't always taught in school. However, getting a degree in real estate is valuable to your career in many ways. Being able to say you have a degree in the field of real estate instantly communicates to a listener that you have learned about the local, state and federal laws for real estate transactions, that you have taken the time to learn about the foundations of your career, and you're capable of handling the selling and buying of real estate on behalf of your client.
Real estate experts who produce videos for YouTube are providing an invaluable cache of information for aspiring real estate agents. They share their insights, personal stories, experiences and advice on what it's like to work in the industry. The information you learn from watching the videos can pair well with your education and help you become a well-rounded real estate agent upon graduation. YouTube videos also provide you with a resource to refer to as you get your career off the ground and are trying to get a handle on how to do all the things you're expected to do as a real estate agent. Being able to hear from someone who has gone through the same struggles as you're experiencing is a form of support that helps you navigate the profession.
Related:
10 Best Degrees for Real Estate