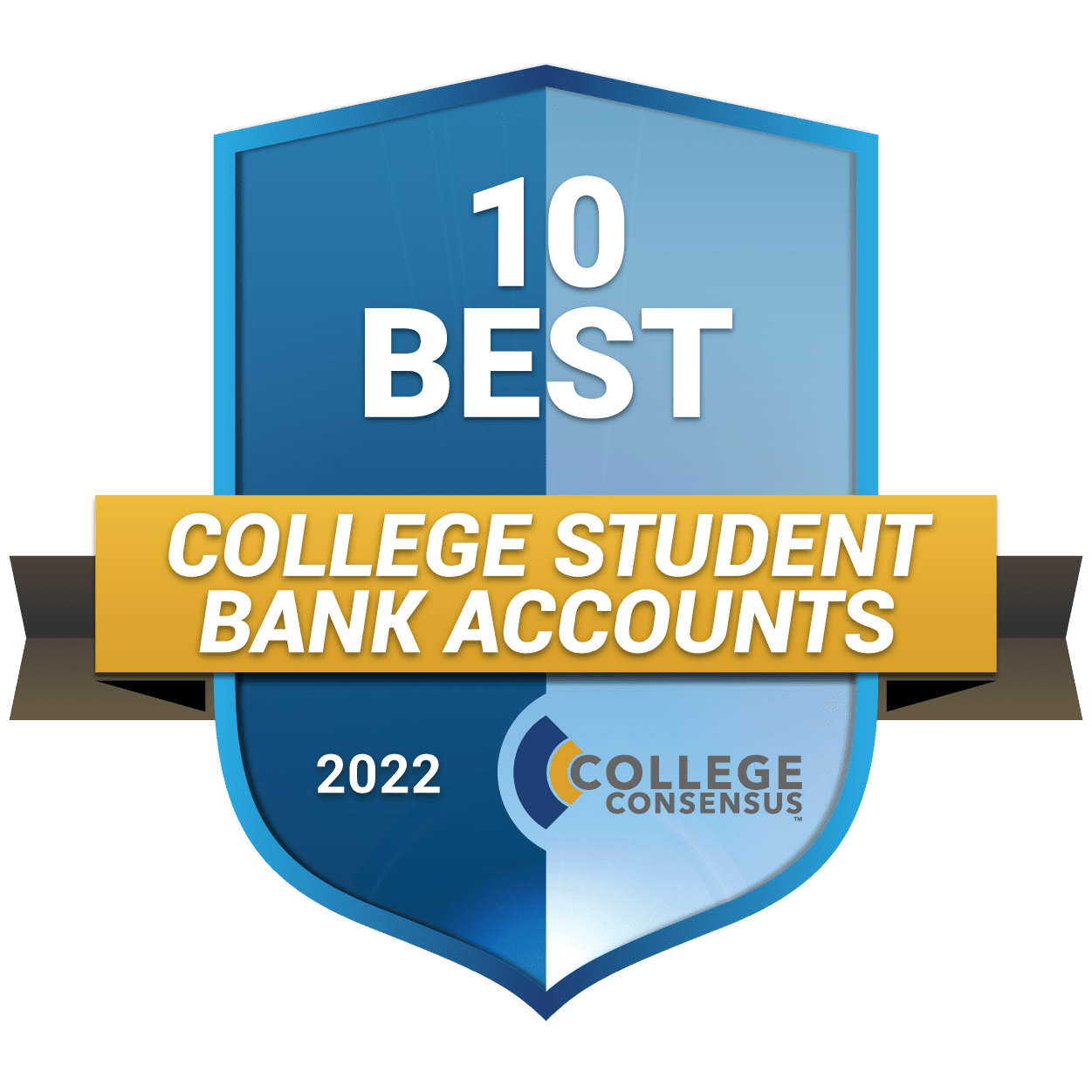 For many young people, leaving home to go to college is the beginning of all kinds of grown-up rights of passage. One of those is often getting their own bank account. Today, most banks offer a special student bank account to ease young people into financial responsibility. Many have online banking options that are worlds beyond old-fashioned checkbook balancing.
What is a Student Bank Account?
A student bank account is similar to a traditional bank checking account, but has features that encourage a student to learn how to handle their finances and offers incentives for carrying a balance. The best bank accounts for college students are ones that don't have fees that eat away at an existing balance and leave a college student with less money than they think they have. This can lead to overdrafts that can be costly if the bank charges punishing overdraft fees, although most banks are eliminating overdraft fees. The best banks for student accounts are ones that don't require an opening deposit, especially if this is their first checking account.
So, which bank account is best for students? There's no one good answer to the question, but unless there's a need for a particular feature in a student bank account, the best bank account for students is one that meets their needs while away at school, and allows parents to transfer money into the account without fees. Following is a look at the best banks for student accounts and the features that are important for young people learning how to handle their finances on their own.
1. PNC Bank
PNC Bank offers a bank account known as the Virtual Wallet Student that can be opened online. The account teaches students how to have a healthy relationship with their money in the form of multiple account types under one umbrella that have features for spending and saving. Students get to keep the student account for up to six years before it converts to a regular Virtual Wallet account.
The benefits of the account come in the form of a primary checking account, short-term planning with a reserve account, and growth with a long-term savings account. There's no monthly service charge, full reimbursement of the first two domestic or international ATM fees, then a reimbursement of up to $5 in ATM fees from non-PNC banks per statement period, and an automatic courtesy refund of an overdraft fee and/or returned item fees.
2. Navy Federal Credit Union Free Campus Account
Students up to 24 years in age can apply to open a Navy Federal Credit Union Free Campus Account and take advantage of the lack of fees while earning moderate interest of 0.05% while carrying a balance. The account features include rebates on ATM fees up to $120 a year, no minimum balance requirement, and no monthly service fee. The account has online banking features including bill pay and mobile deposits, free name-only checks, and checking protection for overdrafts. The account isn't totally free due to the fact it charges a non-sufficient funds fee of $29 per item, but it does prevent overdrafts from happening by declining debit card transactions that would overdraw the account.
3. US Bank
US Bank is a large retail banking operation that has branches just about everywhere in the country except the East Coast. It offers a student checking account with no monthly maintenance fees apart from a $2 paper statement fee unless the account is enrolled in e-statements. There are no fees for overdraft protection provided there's a linked deposit account, and there are no ATM transaction fees at US Bank ATMs. The student checking account has Zelle payments and mobile banking for depositing checks and linking your debit card to a mobile wallet. Paper checks are free and can be ordered through the mobile app. .
4. Chase's Total Checking Account
Opening a student bank account at Chase gives an account holder access to thousands of ATMs and branches for ease of banking. The account is heavy in the way of fees, and it charges $34 for each overdraft item if the account is overdrawn by more than $50 at the end of the business day, but won't charge a fee if the amount is less than $50. The account does have the option to deny payments if the account is overdrawn. There's a monthly service fee of $12 if the account has a balance of less than $500 and is receiving automatic deposits from payroll providers, or a daily balance of $1,500. New customers who open an account can get a $100 cash bonus upon approval.
5. Capital One Bank Account
Capital One offers a no-fee checking account that has access to over 70,000 fee-free ATMs in most parts of the US. Account holders can get in-person help at a Capital One branch or cafe. The mobile app offers strong security and enables you to turn your debit card on and off if it's been misplaced or lost. You can choose from one of three options for overdrafts: auto-decline, free savings transfer from a savings account, or a next day grace period to repay the overdrawn amount before a fee is charged. Capital One waives the fee for international money wire transfers which makes this one of the best bank accounts for college students who are studying abroad.
6. Ally Bank
Ally Bank offers a fee-free, interest-bearing checking account that doesn't have a minimum balance requirement and doesn't charge overdraft fees These features make Ally the best bank for a student account due to the lack of surprises and ease of opening a checking account. Students can open the account and fund it when they're ready. Ally uses the Allpoint ATM system for free withdrawals, and reimburses up to $10 per statement cycle for fees charged at ATMs from other networks. Ally Bank is an online-only bank, but when looking at which bank account is best for students, the Ally checking account is at the top of the list.
7. Alliant Credit Union
Alliant Credit Union offers students the opportunity to join a credit union and gain access to their customer-focused service banking products. The high-interest checking account from Alliant offers 0.25% interest as long as there is one electronic deposit made per month, and you've signed up for eStatements. There are no monthly maintenance fees, overdraft fees, up to $20 in ATM rebate fees every month, and no minimum or maximum balance limit. The first box of checks come free with the account, but there's a charge for more checks. Stop payments for checks and ACH come with a $25 fee if submitted in writing or verbally, but are free when done through the online app or over the phone. This is one of the best bank accounts for college students who want to stay away from retail banking institutions.
8. Discover Bank Account
Some students might be surprised to find out that the well-known credit card issuer also offers bank accounts. Discover's checking account works similarly to their credit card in that it offers a 1% cash back for all debit card purchases up to $3,000 every month, making it the best bank account for students who are in need of extra cash when funds are tight.
The account has no monthly fee, no fee for insufficient funds, free paper checks, no-fee expedited delivery of a replacement debit card, no-fee ACH transfers, no-fee online bill pay, Zelle, and easy access to your bank account online and on the app. Opening an account is as easy as filling out the application, then waiting for the confirmation email to arrive. There's no opening deposit required, and Discover even states "make a deposit now or come back and do it later."
9. TIAA Bank
TIAA Bank offers a basic checking account that's one of the best bank accounts for college students who need an account that doesn't have complex requirements to avoid fees. Opening an account requires a $25 deposit, and maintaining that $25 balance eliminates the $5 monthly fee. Balances under $5,000 get up to $15 in ATM reimbursements. Online bill pay is free, mobile check deposits are included, and mobile payments are simple. The debit card has purchase benefits that include price protection, return protection, and extended warranty protection. Students can also open a basic savings account and use it for overdraft protection.
10. Axos Bank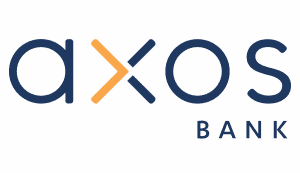 Axos Bank doesn't have a checking account product that's designed specifically for college students, but its features make it the best bank account for students who need to minimize the cost of checking account maintenance. The account has no monthly maintenance fees or monthly minimum balance requirements, and has unlimited domestic ATM fee reimbursements. The Visa-associated ATM card comes with offers and perks provided by Visa. And if your account balance goes into the negative, there are no overdraft or insufficient funds fees.
FAQs for Student Bank Accounts
What Should I Look for in a Student Checking Account?
Students are frequently short on funds and time to keep an eye on their account. They may not think to check their account prior to making a purchase with their debit card and find out the hard way a fee has reduced their balance into the negative. The best banks for student accounts are ones that don't charge fees of any kind, especially overdraft fees which can be especially punishing.
What do You Need to Open a Bank Account?
Opening a bank account online or in person requires a valid photo ID issued by state or federal government, address, Social Security or taxpayer identification number, phone number, and an initial deposit of $25 for some banks. If you are under 18, you'll need a co-owner such as a parent to sign legal documents required to open the account.
Be Sure to Check on ATM Fees
Using an ATM that's outside your bank's network usually results in a fee being charged. When looking at student bank accounts, check to find out if the bank has an ATM network near the school you plan to attend to save money on fees. Alternatively, check to see if the bank account waives ATM fees up to a certain amount and plan your ATM use accordingly.
Related:
How to Be Money Smart as a College Student