To identify the Best Colleges in Virginia for 2021 we averaged the latest results from the most respected college ranking systems with thousands of real student review scores from around the web to produce a unique College Consensus rating for each school. You won't find a more comprehensive ranking of the top colleges and universities in Virginia anywhere. Read more about our rankings methodology and sources at our about page.
Looking for funding for your college degree? Check out our list of the Top Virginia Scholarships. If you're interested in online learning, our ranking of the top online schools in Virginia is a good place to start.
1
Washington and Lee University
Lexington, VA
2
University of Virginia-Main Campus
Charlottesville, VA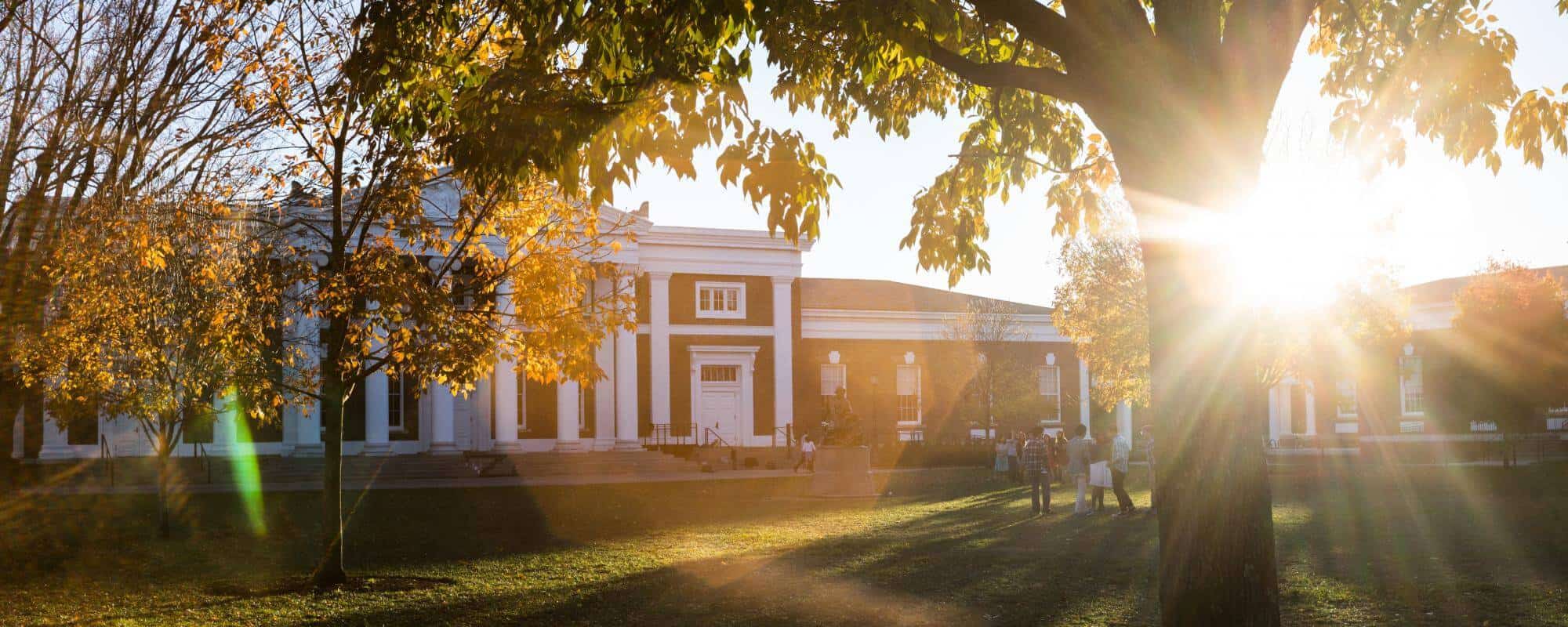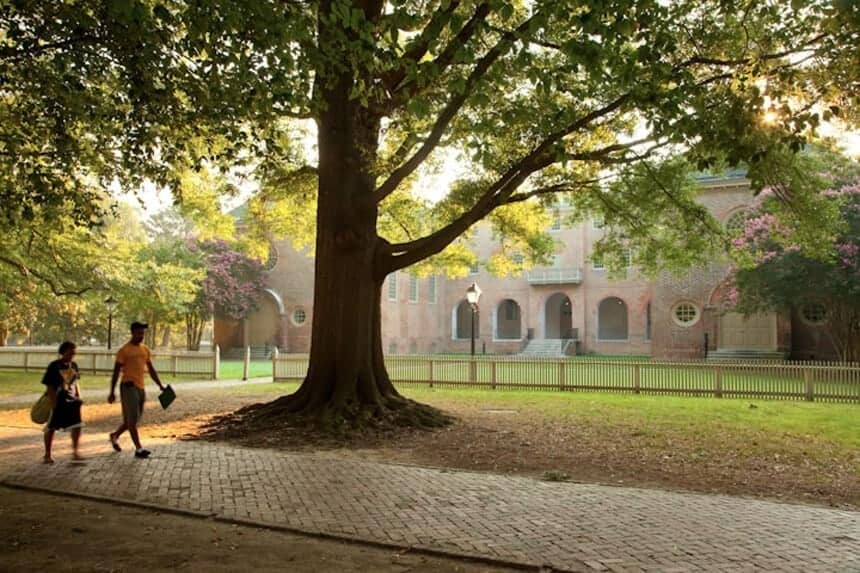 4
University of Richmond, VA
5
Virginia Polytechnic Institute and State University (Blacksburg)
Blacksburg, VA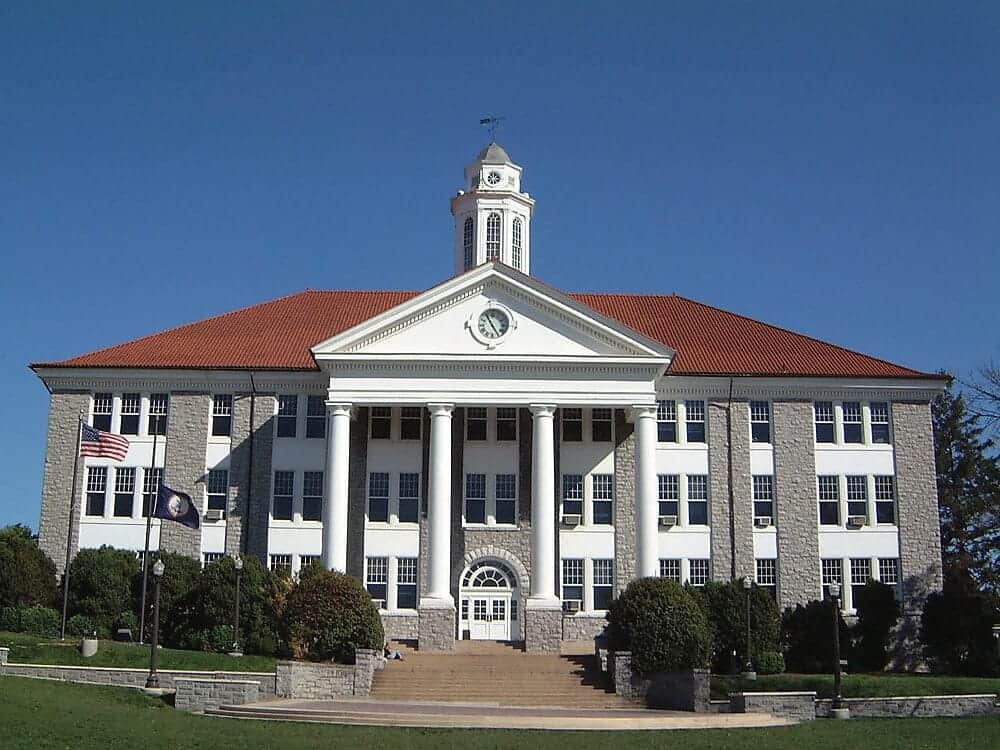 7
Virginia Military Institute
Lexington, VA
8
University of Mary Washington
Fredericksburg, VA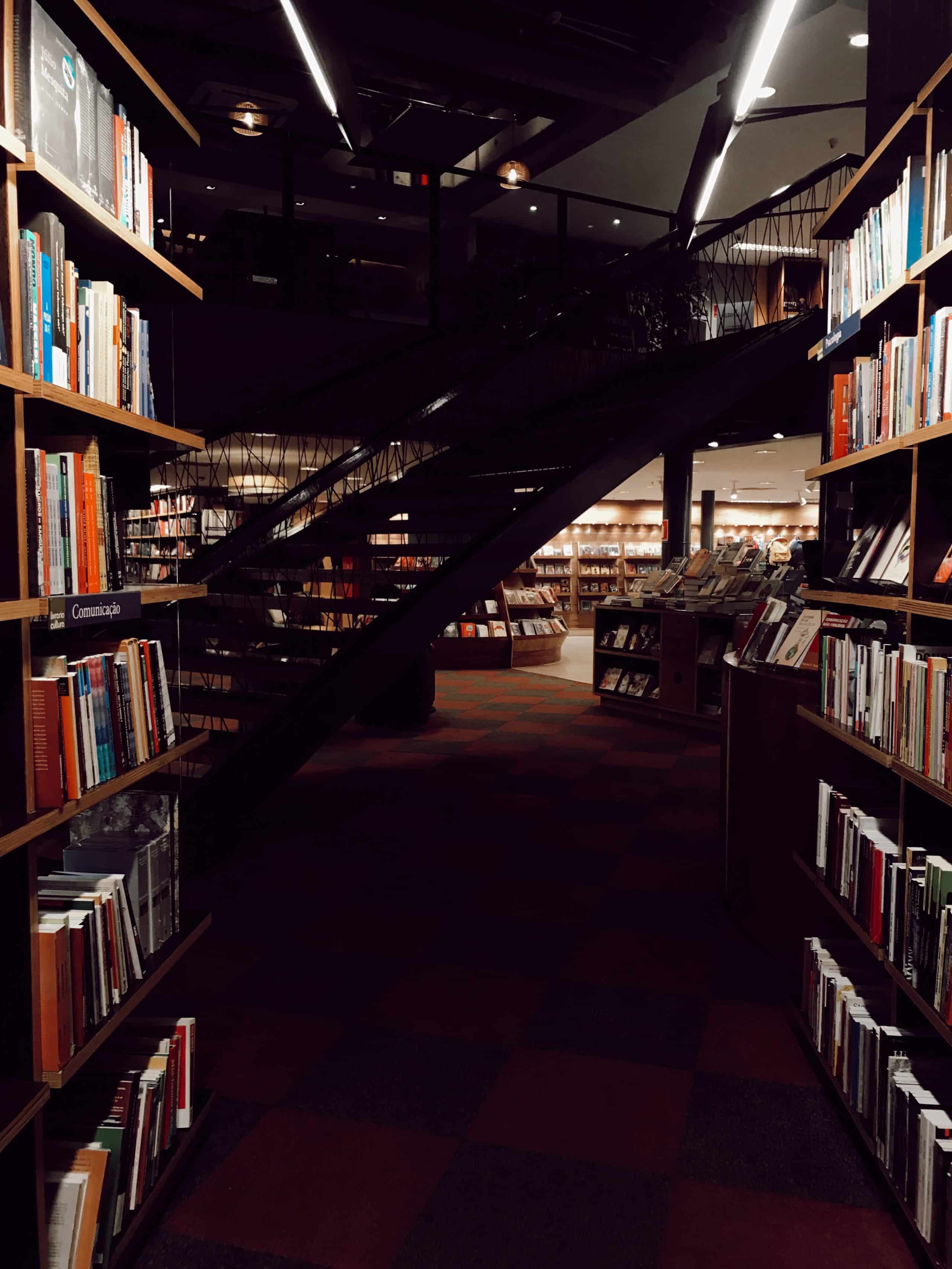 Virginia's Economy and Job Market in Relation to Higher Education
In Virginia, the growing economy is making it much easier for college graduates to find employment in white-collar fields. When it comes to higher education, Virginia is ranked at the top of the list for having the top of the line when it comes to public education. The state also ranks at the top of the list in graduates who have earned a Bachelor's degree or higher. While the number of graduates with a Bachelor's degree continues to rise within the state, the number of graduates with a Bachelor's degree who migrate into the state is also steadily increasing. With the state's economy continuing to grow, more and more graduates are flocking to the area to take advantage of the benefits.
The fact remains that higher education in Virginia continues to impact the economic growth and development of the state as a whole. Higher education has been proven over and over again to be a huge asset in terms of the economy as well as the growing job market. One of the priorities of Virginia's higher education system is to develop more talented applicants to meet the demands of both the current and future workforce in the public as well as the private sectors. Top universities in Virginia are making the effort to create quality degree programs so that students can continue to make a difference once they graduate.
Diversity and Culture
Virginia is one of many states that has systematically embraced diversity and cultural norms in a variety of forms. Individuals from a variety of cultures and groups, including the LGBTQ community and many ethnic groups have rallied together to bring about positive change on many of Virginia's campuses. Studies are showing that the increase in diversity has led to a substantial reduction when it comes to students complaining of stressful situations or events that made them uncomfortable. By introducing new concepts and more tolerant ways of thinking, those with different cultures are now flourishing on Virginia campuses.
With the incredibly large number of cultures present on Virginia's campuses, cultural diversity is ever-growing and constantly adapting. Encouraging students to be more aware and tolerant of new students from other cultures is just one way that big changes are being made. The "be kind" movement can now be found on many campuses were cultural diversity and ethnic differences often led to disturbances and disruptions in classes. Ironing out these differences has not been easy, but with higher education becoming an integral part of the state's economy, more and more students are willing to make the effort.
Demographics and Statistics for Higher Education in Virginia
The demographics and statistics associated with higher education for the state of Virginia show that it consistently ranks below the national average in many areas. This is especially true for individuals who at least have a high school diploma. Virginia ranks just below the national average in terms of graduates who have earned a Bachelor's degree or higher. When it comes to higher education, a large percent of the population stopped attending school prior to graduating high school. In fact, Virginia ranks well above the national average for students who left school prior to completing their coursework.
Studies show that approximately 50% of all Virginia's college graduates were enrolled in degree programs that involve the arts and humanities. Almost 70% obtained a Bachelor's degree or higher in business programs. Approximately 40% of graduates who earned a Bachelor's degree or higher were enrolled in an engineering or science-related program. When it comes to the level of education received, the majority of all students who actually completed a college degree program, most stopped at the Bachelor's degree. Statistics do show that the smallest percentage of graduates when it comes to higher education completed degree programs in the areas of science and engineering. On the other hand, graduates who earned their degrees in Business or Business related fields were the largest group by far.
Related Rankings: 
Best Online Colleges & Universities in Virginia
Best Regional Universities – South