Most comedians start their careers at a very young age, typically around college age. Pursuing a career in comedy is much easier once you're out of the house and on your own. That's why going to college and working on a comedy career tend to go hand-in-hand. While a lot of improvement at comedy happens on the stage, there is actually quite a lot that you can learn in the classroom that will make you a better performer. Below we've collected some of the top schools for aspiring comedians. These schools have been chosen by taking into the breadth of the comedy-related curriculum they offer, the surrounding comedy scene, and the comedy alumni the school has produced.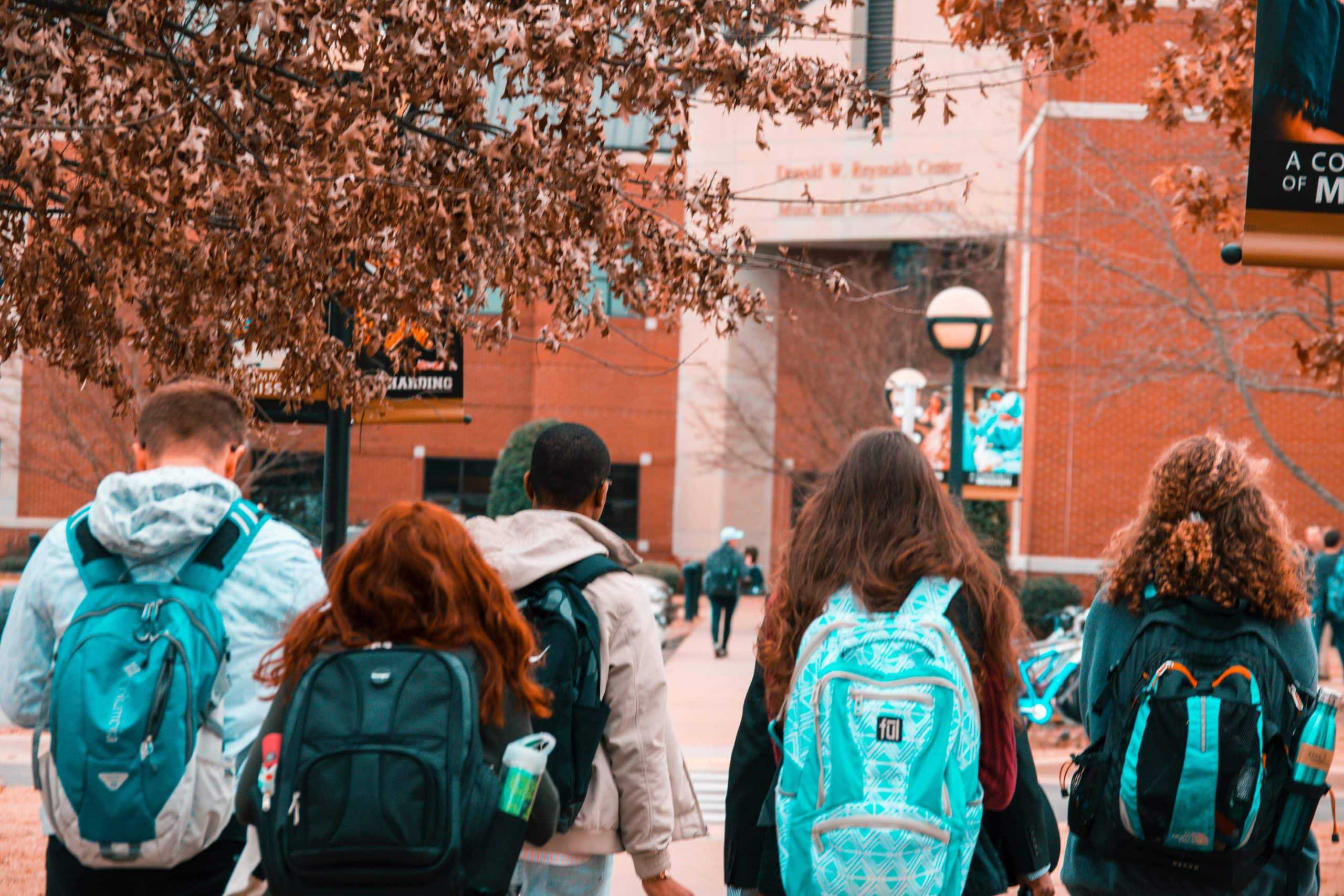 Columbia College is one of the top colleges for aspiring comedians. Students enrolled at Columbia College can enroll in the school's Comedy Writing and Performance undergraduate program. This program will help jumpstart their careers in comedy by providing them with the baseline skills needed to pursue a career in standup, improv, sketch, TV writing, and more.
Another huge benefit of enrolling in this program is Columbia College's location. Located in Chicago, Illinois, Columbia College is in the heart of one the most famous comedy cities. Columbia College leverages its location by partnering with Second City to provide students with best-in-class comedy training.
Students don't need to only look to major comedy organizations like Second City. Chicago is home to a seemingly endless number of open mics and local comedy showcases. Enrolling at Columbia College offers students amazing opportunities to grow as a comedian both inside and outside the classroom.
2
University of California-Los Angeles
Los Angeles, CA
A great college option for aspiring comedians is the University of California, Los Angeles. Students enrolled at UCLA can enroll in a number of comedy-related courses including their Writing for Late Night Comedy program. This program in particular is great as it provides students with the necessary skills for a career in comedy writing and also helps with job placement.
Students at the University of California, Los Angeles will also be able to partake in a variety of different comedy-related extracurricular activities. UCLA is home to a number of well-regarded sketch comedy and improv comedy groups. Located in Los Angeles, California, UCLA is also in one of the largest comedy cities with amazing standup clubs such as The Comedy Store and Laugh Factory, and more.
Whether you're taking comedy courses on campus or building your skills outside the classroom, the University of California, Los Angeles offers many opportunities to get funny.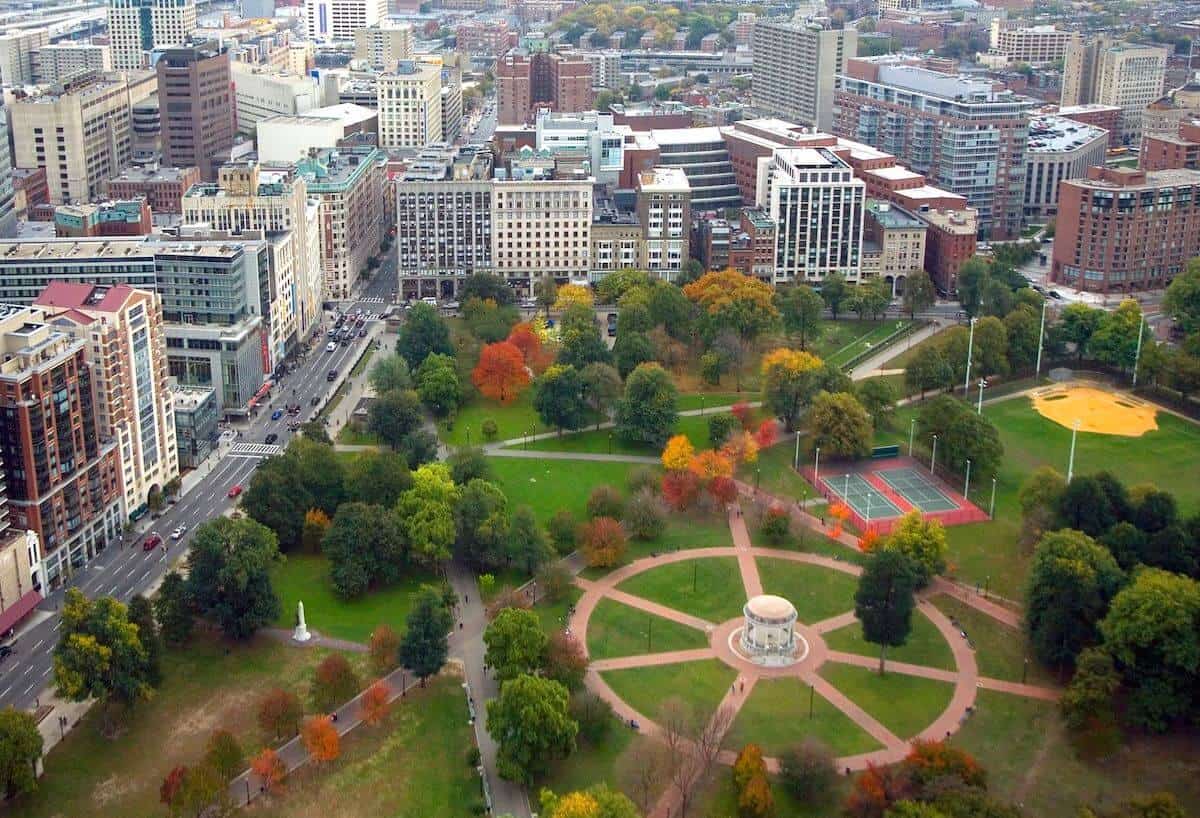 Students enrolled at Emerson College can earn a Bachelor of Fine Arts in Comedic Arts. This degree program trains students in various comedy skills, including writing, performing, production, and more. This particular program has been highly regarded as one of the top comedy degrees available. Emerson College also operates an internship program in partnership with the Upright Citizens Brigade.
By partnering with the Upright Citizens Brigade, Emerson College is able to give its students access to some of the world's best improvisers and sketch writers. This access is invaluable when it comes to growing your own skillset. Students in this internship program will learn the ins and outs of long-form and short-form improv as well as the best practices for sketch comedy.
Emerson College also has the bonus of being located in Boston, Massachusetts. A major aspect of growth in comedy is the ability to perform as much as possible. Boston's expansive comedy scene allows students to develop their skills outside of the classroom.

New York University is home to the Tisch School of the Arts, one of the nation's leading art schools. Tisch School of the Arts offers many different courses and programs that would be incredibly beneficial to aspiring comedians. Whether it's the school's Minor in Comedy Writing or courses in acting or performing, aspiring comedians can build their skill set in New York University classrooms.
Being located in New York City, aspiring comedians attending school at New York University can take their comedy to the many open mics, and comedy shows that dot the city. Aspiring comedians will have more opportunities than anywhere in the world to get the much-needed stage time to become great comedians.
New York University is also home to some well-known comedy groups such as Hammerkatz. These on-campus sketch groups and improv teams provide students a great way to get involved in the school's comedy community.
5
University of Southern California
Los Angeles, CA
The University of Southern California offers one of the most comprehensive comedy programs of any college out there. Students at the University of Southern California can enroll in USC Comedy at the School of Cinematic Arts.
Comedy is offered as a minor at USC with classes in both production and writing. Some of the courses offered in this program include Directing the Comedic Scene, Foundations of Comedy, Creating the Comic Character, and more. The University of Southern California also hosts guest lectures from famous comedians and comedic actors like Judd Apatow, Ivan Reitman, Larry Wilmore, and many others.
Located in Los Angeles, students also have access to the rich comedy scene that surrounds the school. Whether it's attending one of the many independent comedy shows produced in Los Angeles or checking out the local clubs, students will have ample opportunity to learn by watching some of the best comedians in the world perform, or by getting some stage time for themselves.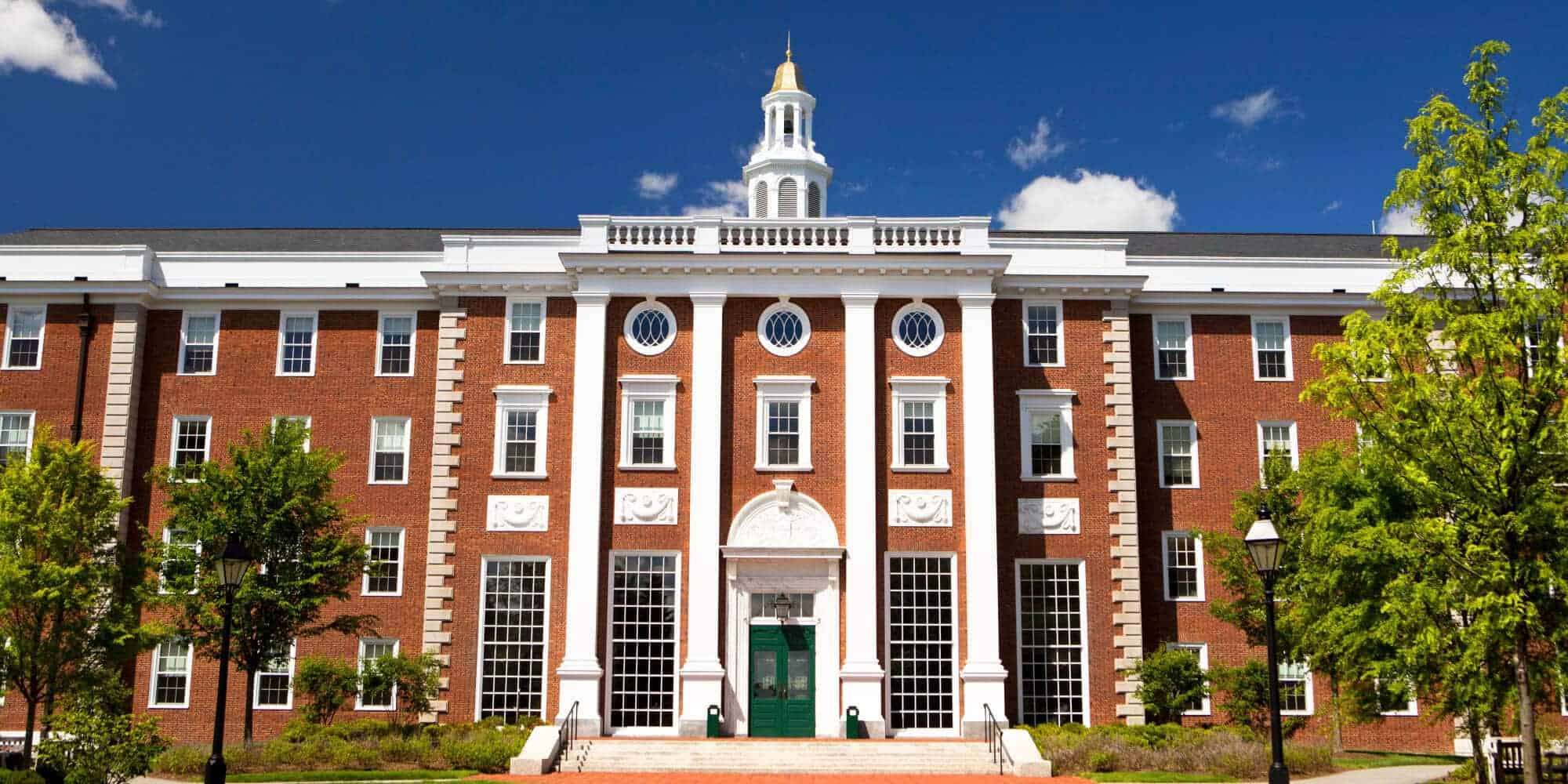 Harvard University is one of the oldest and most commonly thought of colleges when it comes to comedy. A number of famous comedians graduated from Harvard University including Conan O'Brien, Greg Giraldo, Al Franken, and more.
Home to The Harvard Lampoon, this Harvard staple, would eventually be spun-off into the National Lampoon, a dominating force in comedy in the 80s and 90s. Students at Harvard can enroll in a number of comedy courses including studies of satire, improvisation, sketch comedy writing, and more.
Located just outside of Boston, students will have access to the rich Boston comedy scene to grow their skills outside the classroom. Aspiring comedians will be able to attend open mics and shows every night of the week ensuring that their comedy education reaches beyond the confines of the classroom. Over the courses of a four-year degree, students could make major in-roads into integrating themselves into the local comedy scene.
7
Indiana University-Bloomington
Bloomington, IN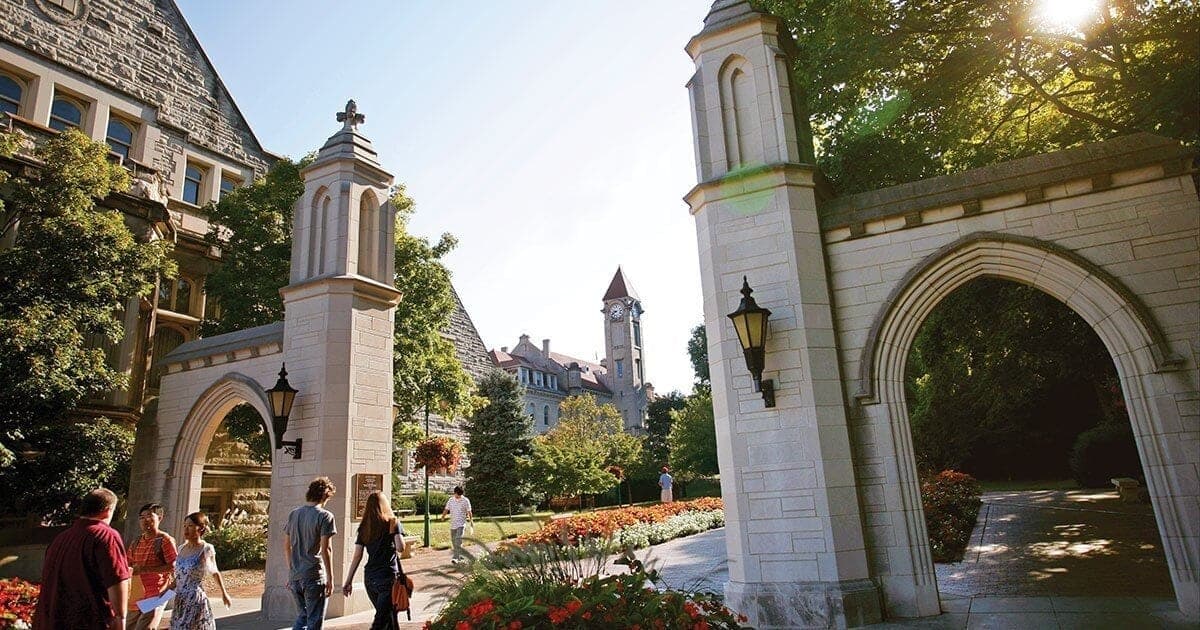 Many of the other schools in this ranking benefit heavily from being located in a city that is well-known for its comedy. While Bloomington, Indiana, may not be as well-known for comedy to the average person, Bloomington is an up-and-coming comedy incubator city. Much of that is due to the Comedy Attic and the Limestone Comedy Festival.
Students enrolled at Indiana University are able to take a number of Acting courses that have comedic and writing components. They can also join the many on-campus improv and sketch comedy groups to continue their comedic growth. But where Indiana University really shines is its access to The Comedy Attic.
The Comedy Attic is well-known to working comedians as one of the premier comedy rooms in the nation. What makes the Comedy Attic really special is how much they invest in their local talent. They also operate an incredible comedy festival, Limestone Comedy Festival, which offers a great way to network with other comedians and industry. Indiana University is a great place to work on your degree during the day and grind for stage time at the local club at night.
8
University of California-San Diego
La Jolla, CA

The University of California-San Diego makes our list as one of the best colleges for aspiring comedians due to its location and the selection of comedy courses offered at the school. While they do not offer a comedy major, they do offer students a variety of different comedy courses in topics including improv and standup comedy. These are great jumping-off points for students who are interested in becoming a comedian but are not sure where to start.
Students can also join one of the many improv or sketch groups on-campus. Getting to work with other comedians is a great way to develop your own comedic voice and hone your skills. When you're done spending time on-campus, the city of San Diego offers a lot to the up-and-coming comedian.
San Diego is home to a very large DIY comedy scene. Aspiring comedians can find open mics and local shows every night of the week. They can spend time learning from the local talent while also hitting open mics themselves to develop their own act. After they've developed their skill set, cities like Los Angeles, San Francisco, and even Portland aren't too far for comedians to take their act on the road.

Located in Chicago, Illinois, DePaul University is a great college for aspiring comedians. For students who want a formal education in comedy, DePaul University offers a Bachelor of Fine Arts in Comedy Arts degree. This four-year program teaches students the various skills and techniques needed for different aspects of comedy. Students will take courses in improvisation, comedy writing, theater, and more.
Outside of class, students can join one of the many on-campus comedy clubs. Whether it's an improv team or sketch group, students can find other students on campus who have similar comedic interests. By working with others, aspiring comedians can better hone their comedic voice.
Beyond campus, students can take part in the many open mics and local shows offered throughout the city of Chicago. Chicago is well-known as one of the best comedy scenes in the nation. Students will have ample opportunity to take their class lessons and put them to the test on stage.
10
University of North Carolina at Chapel Hill
Chapel Hill, NC
The University of North Carolina Chapel Hill is a great option for aspiring comedians due to the area's local comedy scene as well as the number of comedy-related courses offered by the school. While the University of North Carolina at Chapel Hill does not offer a degree in comedy, they do offer a number of courses related to comedy including courses in writing for television, comedy philosophy, and more.
Students can also take part in many of the on-campus comedy activities. The school is home to sketch groups and improv groups like the Chapel Hill Players. Taking part in these activities is a great way to meet other comedians and learn more about the larger comedy scene.
The area surrounding Chapel Hill, known as the Triangle, is home to a robust comedy scene. Students can check out a number of local open mics or showcases, or check out the local clubs like The PIT at Chapel Hill, and the nearby Goodnight's Comedy Club in Raleigh and Raleigh Improv.
They say that getting good at comedy is about getting as much stage time as you possibly can. While that may be true, there are a number of things that you can learn in the classroom. We hope that this ranking gives any aspiring comedians out there the inspiration they need to find the right school for them to start their comedy career.