To identify the Best Colleges in Colorado for 2021 we averaged the latest results from the most respected college ranking systems with thousands of real student review scores from around the web to produce a unique College Consensus rating for each school. You won't find a more comprehensive ranking of the top colleges and universities in Colorado anywhere. Read more about our rankings methodology and sources at our about page.
Wondering how to pay for your Colorado college degree? Check out our list of the Top Colorado Scholarships. If you're interested in online learning in Colorado, our ranking of the Best Online Colleges in Colorado is a great resource.
Last Accessed: April, 2021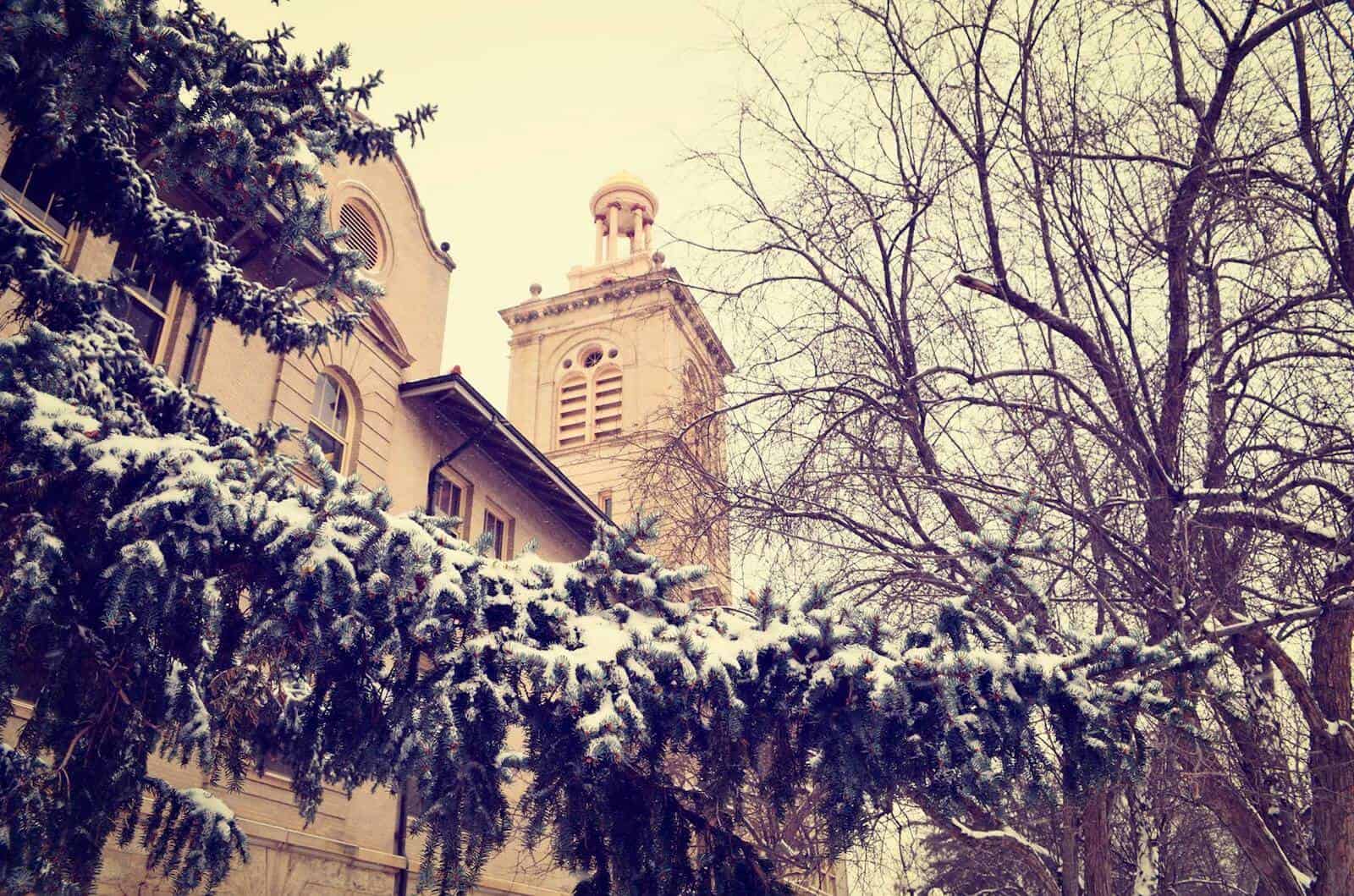 Last Accessed: April, 2021
3
Colorado State University-Fort Collins
Fort Collins, CO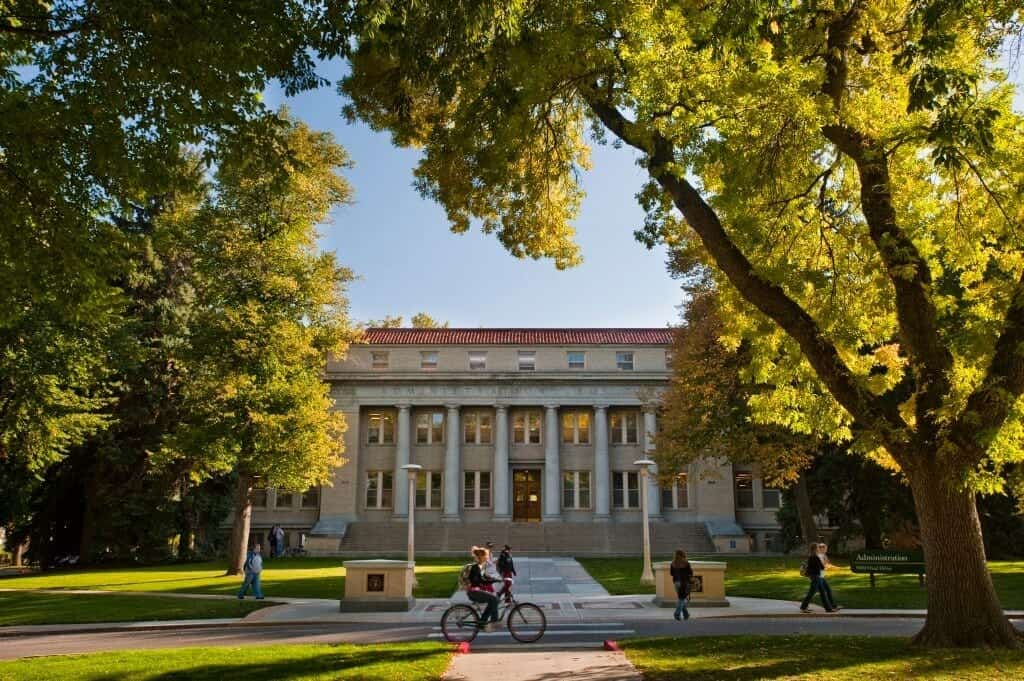 Last Accessed: April, 2021
Last Accessed: April, 2021
5
University of Colorado Boulder
Boulder, CO

Last Accessed: April, 2021
6
University of Colorado Denver/Anschutz Medical Campus
Denver, CO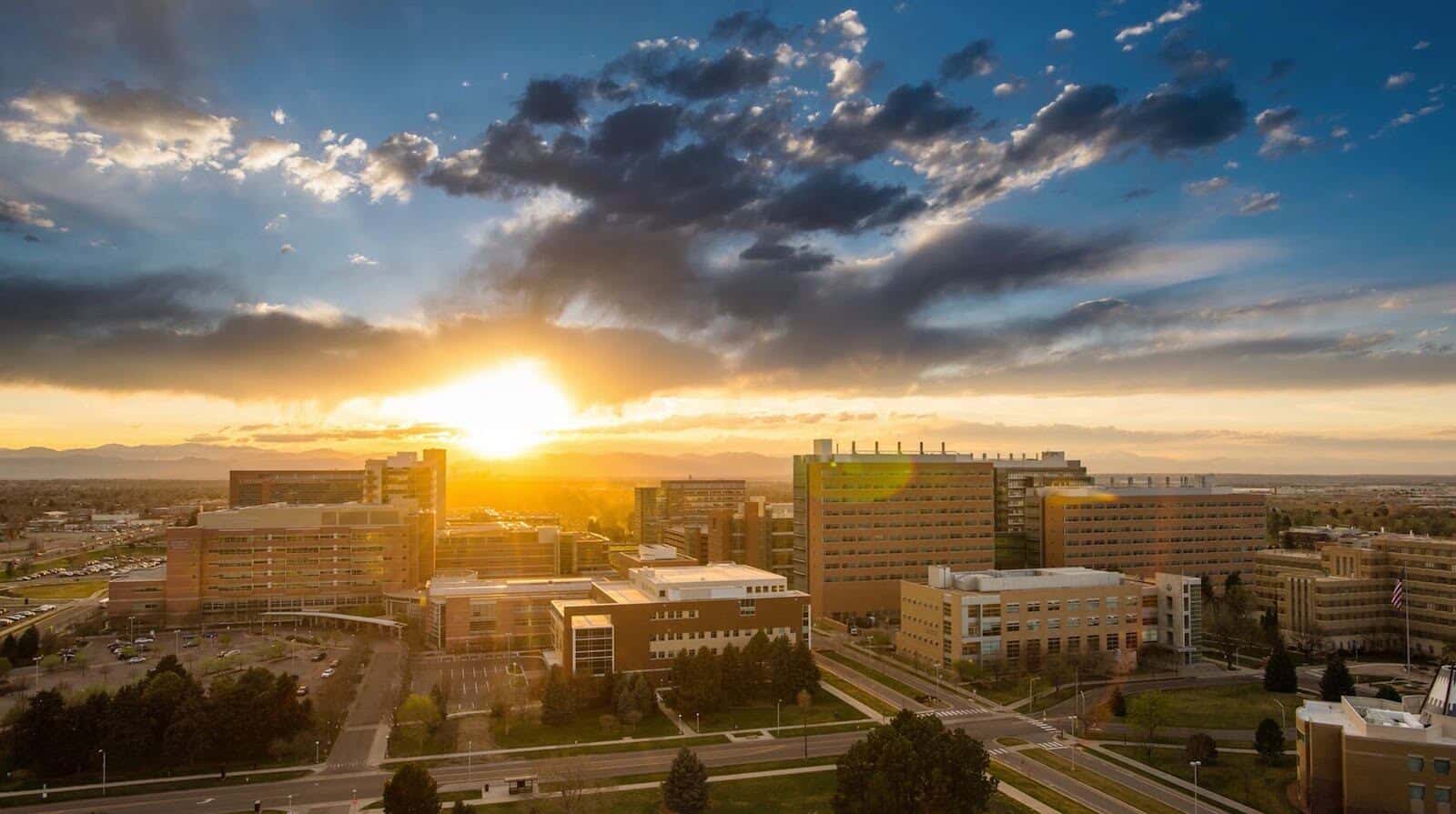 Last Accessed: April, 2021
When you think of Colorado, you think of rugged cliffs, blue skies, and clear, crisp mountain air (except near the smoke shops). And for sure, the best colleges in Colorado definitely lean into the Centennial State's reputation, with some of the best mountain colleges, best river and lake colleges, and best campus rec centers in the US. But amazing amenities alone aren't enough to attract students to the mile-high city of Denver, or the quaint college town of Boulder; for that, Colorado needs top-tier academic programs and exceptional opportunity. Good thing Colorado has all of those things in spades.
The Best Colleges in Colorado: Scaling the Heights
Today, Colorado may call to mind extreme sports and the REI lifestyle – the outdoor adventure capital of the United States – but it wasn't always that way. Settlers didn't come to the rugged Rocky Mountains for kayaking and mountain biking; they came for the natural resources. The Colorado economy was built on natural resources, from mining to oil to uranium, and today Colorado colleges and universities continue to be dominant on a national and international scale in research and teaching in areas like Petroleum Engineering, Forestry, Sustainability, and Alternative Energy. Agriculture, especially livestock like cattle and sheep, was a mainstay from the earliest settlers, and students still come to Colorado's research universities for study in Veterinary Science, Agricultural Science, and related fields.
As a centrally-located state, Colorado was also a major thoroughfare for trade and transportation, leading to the growth of major industry and business and turning Denver from a hardscrabble mining colony to a major metropolitan city. From the earliest days of the Colorado Territory, the region attracted intrepid entrepreneurs who wanted to make money and we're afraid to risk it all (literally, for many of those early settlers). On that foundation of do-or-die business, since the turn of the 21st century, Colorado has also been the center of a tech boom that has turned Denver, Boulder, Fort Collins, and other cities into a Rocky Mountain Silicon Valley and given Colorado a whole new cool cache – not to mention a lucrative tech job market. For that purpose, Colorado's exceptional public and private research universities, like the Colorado School of Mines, the University of Denver, and CU Boulder, have focused on the intersection between business and tech.
The spirit of Colorado is also one of experiment and innovation, so Colorado has also developed a reputation not only for discoveries in STEM, but for unusual and creative teaching and learning methods, especially in its smaller liberal arts colleges and professional schools. Programs like Colorado College's unique block format – in which students take one intensive class at a time, rather than several classes spread out over a semester – and Regis College's many service learning programs, encourage students and faculty to think differently about what college can be. The best colleges in Colorado are devoted to the needs of students, but they're also devoted to service, and across the board, from small colleges to the major research universities, community engagement is central to Colorado's higher education mission.
What's Next for Colorado's Best Colleges?
The best colleges in Colorado will continue to lead the way in higher education by focusing on service. Colorado already has some of the most environmentally-conscious colleges and universities, schools that are doing their best to make college life sustainable, low-impact, and small-footprint. Many of the initiatives in the Rocky Mountains can provide a model for other universities and colleges. As Colorado continues to grow in population (more than 10% since the last census in 2010), the dedication that the best colleges in Colorado show to their people is going to be the real test. Many of Colorado's best colleges are known for their community engagement and service, and providing opportunity for all those new residents will be the higher education system's biggest challenge. But Colorado has been a challenge from the very beginning – Coloradans like nothing better.
Related: