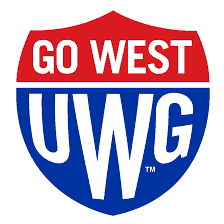 The University of West Georgia offers several distance learning programs to permit the student to keep their schedule commitments while completing or pursuing a degree. Bachelor's degrees available 100% online include criminology, nursing, RN to BSN, organizational leadership, political science and sociology. The school also offers additional business degrees in a hybrid format. Online master's degrees offered include applied computer science, early childhood education, media plus instructional technology & school library, music education, nursing MSN, MBA, public administration, reading instruction and special education & teaching. The University of West Georgia also offers certificate and licensure programs online. In addition to admission, registration, administration office access and financial aid support, the school offers academic advising, tutoring, health services, counseling and career placement services. There is a special section for adult learners and veterans also.
Programs
22
Students Enrolled
6,300
Institution Control
Public—State
Academic Calendar
Semesters
Founding Year
1933
Student Resources
e-mail services, library services, career placement assistance, academic advising, bookstore, tutoring
Contacts
Dr. Melanie Clay
Associate Dean of External Degree Programs Distance Learning Unit Head
Janet Gubbins
Director, Distance and Distributed Ed Center Student Application Contact
Middle Name
P.
Email
Phone
678-839-0630
Janet Gubbins
Director, Distance and Distributed Ed Center Student Application Contact
Online Programs
Applied Computer Science
Master of Science in Computer Science
$14,832
Estimated cost for completion
= Average