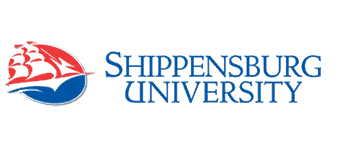 The Office of Professional, Continuing, and Distance Education oversees online programs at Shippensburg University of Pennsylvania which provides students with the flexibility they need to complete coursework and pursue programs, despite time and travel constraints. Programs are designed and administered by expert faculty and are in alignment with national and regional best practices and policies for online and distance education. Degree programs are available in business and related fields, counseling, social work & human services, criminal justice and education with several disciplines. In addition to traditional support services and resources of admission, financial aid and enrollment, there are several distance learning resources and support services available including access to the student network, Desire2Learn assistance, bookstore and library access and writing consultation services. The career, mentoring, and professional development center is available for career counseling also.
Programs
9
Students Enrolled
649
Estimated out of State Cost for Completion
$11,050
Estimated out of State Cost Per Credit
510
Student Resources
e-mail services, library services, campus computer network, career placement assistance, academic advising, bookstore, tutoring
Contacts
Dr. Carolyn Callaghan
Dean of Professional, Continuing, and Distance Education Distance Learning Unit Head
Middle Name
M.
Email
Phone
717-477-1502
Dr. Carolyn Callaghan
Dean of Professional, Continuing, and Distance Education Student Application Contact
Parent School
Name
Shippensburg University of Pennsylvania
Institution Control
Public-State
Academic Calendar
Semesters
Founding Year
1871
Online Programs
Business Administration
Master of Business Administration
Estimated out of State Cost for Completion
$15,300
Estimated out of State Cost Per Credit
510
Degree Level
master's
Advanced Studies in Business, Post Bachelor
Estimated out of State Cost for Completion
$10,200
Estimated out of State Cost Per Credit
510
Degree Level
graduate certificate
Health Care Management Post-Bachelor
Estimated out of State Cost for Completion
$6,120
Estimated out of State Cost Per Credit
510
Degree Level
graduate certificate
Online Instruction, Learning, and Technology Post-Bachelor
Estimated out of State Cost for Completion
$7,650
Estimated out of State Cost Per Credit
510
Degree Level
graduate certificate
Literacy Studies Post-Bachelor
Estimated out of State Cost for Completion
$7,650
Estimated out of State Cost Per Credit
510
Degree Level
graduate certificate
Finance Post-Bachelor's
Estimated out of State Cost for Completion
$7,650
Estimated out of State Cost Per Credit
510
Degree Level
graduate certificate
Curriculum and Instruction/Middle Level Education
Master of Education
Estimated out of State Cost for Completion
$19,890
Estimated out of State Cost Per Credit
510
Degree Level
master's
Supply Chain Management Post-Bachelor's
Estimated out of State Cost for Completion
$8,160
Estimated out of State Cost Per Credit
510
Degree Level
graduate certificate
Master's of Science in Criminal Justice
Master of Criminal Justice
Estimated out of State Cost for Completion
$16,830
Estimated out of State Cost Per Credit
510
Degree Level
master's
SEE ALSO