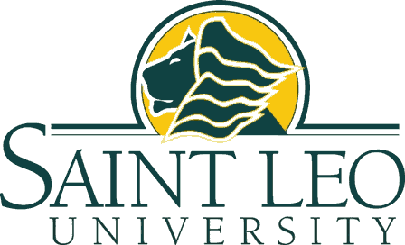 Saint Leo WorldWide is the online degree program at Saint Leo University; degree programs are designed for the adult learner's career track. Relevant coursework, clear, constructive feedback and mutual respect are the hallmarks of Saint Leo's online programs. There are dozens of degree programs at the associate, bachelor's, master's and doctorate levels in areas including business, computer sciences, education, healthcare, criminal justice, social sciences and religion. The student life department hosts a platform for virtual students to interact with peers; most clubs are career-based, but some social affinity groups are available as well. Additional student services and support available include student advising by key professionals to guide the student through their journey, career services to enhance their post-graduation options in the workforce and tech support for day-to-day accessibility.
Programs
69
Students Enrolled
8,039
Estimated out of State Cost for Completion
$28,942
Estimated out of State Cost Per Credit
498
Student Resources
e-mail services, library services, campus computer network, career placement assistance, academic advising, bookstore, tutoring
Contacts
Mr. Shadel Hamilton
Senior Associate Vice President, WorldWide Operations Distance Learning Unit Head
Middle Name
R.
Email
Phone
877-622-2009
Mr. Shadel Hamilton
Senior Associate Vice President, WorldWide Operations Student Application Contact
Parent School
Name
Saint Leo University
Religious Denomination
Roman Catholic
Institution Control
Private-Religious
Academic Calendar
Semesters
Founding Year
1889
Online Programs
Business Administration, Management concentration
Bachelor of Arts
Estimated out of State Cost for Completion
$37,800
Estimated out of State Cost Per Credit
315
Degree Level
bachelor's
Accounting
Bachelor of Arts
Estimated out of State Cost for Completion
$37,800
Estimated out of State Cost Per Credit
315
Degree Level
bachelor's
Computer Information Systems
Bachelor of Science
Estimated out of State Cost for Completion
$37,800
Estimated out of State Cost Per Credit
315
Degree Level
bachelor's
Business Administration
Associate of Arts in Business
Estimated out of State Cost for Completion
$18,900
Estimated out of State Cost Per Credit
315
Degree Level
associate
Liberal Arts
Associate of Arts
Estimated out of State Cost for Completion
$18,900
Estimated out of State Cost Per Credit
315
Degree Level
associate
Business Administration
Master of Business Administration
Estimated out of State Cost for Completion
$24,120
Estimated out of State Cost Per Credit
670
Degree Level
master's
Criminal Justice
Master of Science
Estimated out of State Cost for Completion
$21,960
Estimated out of State Cost Per Credit
610
Degree Level
master's
Criminal Justice
Bachelor of Arts
Estimated out of State Cost for Completion
$37,800
Estimated out of State Cost Per Credit
315
Degree Level
bachelor's
Accounting
Master of Business Administration
Estimated out of State Cost for Completion
$24,120
Estimated out of State Cost Per Credit
670
Degree Level
master's
Human Resources Administration
Master of Business Administration
Estimated out of State Cost for Completion
$24,120
Estimated out of State Cost Per Credit
670
Degree Level
master's
Cybersecurity Security Management
Master of Business Administration
Estimated out of State Cost for Completion
$24,840
Estimated out of State Cost Per Credit
690
Degree Level
master's
Sport Business
Master of Business Administration
Estimated out of State Cost for Completion
$24,120
Estimated out of State Cost Per Credit
670
Degree Level
master's
Healthcare Management
Master of Business Administration
Estimated out of State Cost for Completion
$24,210
Estimated out of State Cost Per Credit
672.5
Degree Level
master's
Instructional Design
Master of Science
Estimated out of State Cost for Completion
$18,360
Estimated out of State Cost Per Credit
510
Degree Level
master's
Criminal Justice, Critical Incident Management
Master of Science
Estimated out of State Cost for Completion
$21,960
Estimated out of State Cost Per Credit
610
Degree Level
master's
Educational Leadership
Master of Education
Estimated out of State Cost for Completion
$18,360
Estimated out of State Cost Per Credit
510
Degree Level
master's
Instructional Leadership
Master of Education
Estimated out of State Cost for Completion
$18,360
Estimated out of State Cost Per Credit
510
Degree Level
master's
Psychology
Bachelor of Arts
Estimated out of State Cost for Completion
$37,800
Estimated out of State Cost Per Credit
315
Degree Level
bachelor's
Criminal Justice
Associate in Arts
Estimated out of State Cost for Completion
$18,900
Estimated out of State Cost Per Credit
315
Degree Level
associate
Business Administration, Marketing Concentration
Bachelor of Arts
Estimated out of State Cost for Completion
$37,800
Estimated out of State Cost Per Credit
315
Degree Level
bachelor's
Criminal Justice, Criminalistics concentration
Bachelor of Arts
Estimated out of State Cost for Completion
$37,800
Estimated out of State Cost Per Credit
315
Degree Level
bachelor's
Criminal Justice, Homeland Security concentration
Bachelor of Arts
Estimated out of State Cost for Completion
$37,800
Estimated out of State Cost Per Credit
315
Degree Level
bachelor's
Human Resources Administration
Bachelor of Arts
Estimated out of State Cost for Completion
$37,800
Estimated out of State Cost Per Credit
315
Degree Level
bachelor's
Liberal Studies
Bachelor of Arts
Estimated out of State Cost for Completion
$37,800
Estimated out of State Cost Per Credit
315
Degree Level
bachelor's
Healthcare Management
Bachelor of Science
Estimated out of State Cost for Completion
$37,800
Estimated out of State Cost Per Credit
315
Degree Level
bachelor's
Marketing
Master of Business Administration
Estimated out of State Cost for Completion
$24,120
Estimated out of State Cost Per Credit
670
Degree Level
master's
Criminal Justice, Forensic Science
Master of Science
Estimated out of State Cost for Completion
$21,960
Estimated out of State Cost Per Credit
610
Degree Level
master's
Social Work Clinical Practice 3 Year
Master of Social Work
Estimated out of State Cost for Completion
$34,100
Estimated out of State Cost Per Credit
550
Degree Level
master's
Sociology
Bachelor of Arts
Estimated out of State Cost for Completion
$37,800
Estimated out of State Cost Per Credit
315
Degree Level
bachelor's
Exceptional Student Education
Master of Education
Estimated out of State Cost for Completion
$19,890
Estimated out of State Cost Per Credit
510
Degree Level
master's
Information Technology
Associate in Arts
Estimated out of State Cost for Completion
$18,900
Estimated out of State Cost Per Credit
315
Degree Level
associate
Business Administration-Logistics
Bachelor of Arts
Estimated out of State Cost for Completion
$37,800
Estimated out of State Cost Per Credit
315
Degree Level
bachelor's
Religion
Bachelor of Arts
Estimated out of State Cost for Completion
$37,800
Estimated out of State Cost Per Credit
315
Degree Level
bachelor's
Social Media Marketing
Master of Business Administration
Estimated out of State Cost for Completion
$24,120
Estimated out of State Cost Per Credit
670
Degree Level
master's
Project Management
Master of Business Administration
Estimated out of State Cost for Completion
$24,120
Estimated out of State Cost Per Credit
670
Degree Level
master's
Reading
Master of Education
Estimated out of State Cost for Completion
$18,360
Estimated out of State Cost Per Credit
510
Degree Level
master's
Criminal Justice, Corrections
Master of Science
Estimated out of State Cost for Completion
$21,960
Estimated out of State Cost Per Credit
610
Degree Level
master's
Criminal Justice, Legal Studies
Master of Science
Estimated out of State Cost for Completion
$21,960
Estimated out of State Cost Per Credit
610
Degree Level
master's
Cybersecurity
Master of Science
Estimated out of State Cost for Completion
$24,840
Estimated out of State Cost Per Credit
690
Degree Level
master's
Accounting
Master of Accountancy
Estimated out of State Cost for Completion
$20,100
Estimated out of State Cost Per Credit
670
Degree Level
master's
Theology
Master of Arts
Estimated out of State Cost for Completion
$18,360
Estimated out of State Cost Per Credit
510
Degree Level
master's
Social Work Adv Clinical Practice One Year
Master of Social Work
Estimated out of State Cost for Completion
$17,600
Estimated out of State Cost Per Credit
550
Degree Level
master's
Business Administration
Doctor of Business Administration
Estimated out of State Cost for Completion
$51,870
Estimated out of State Cost Per Credit
910
Degree Level
doctoral
Business Administration-Project Management
Bachelor of Arts
Estimated out of State Cost for Completion
$37,800
Estimated out of State Cost Per Credit
315
Degree Level
bachelor's
Cybersecurity
Bachelor of Science
Estimated out of State Cost for Completion
$38,115
Estimated out of State Cost Per Credit
315
Degree Level
bachelor's
Supply Chain Global Integration Management Concentration
Master of Business Administration
Estimated out of State Cost for Completion
$24,120
Estimated out of State Cost Per Credit
670
Degree Level
master's
Educational Leadership
Specialist in Education
Estimated out of State Cost for Completion
$27,690
Estimated out of State Cost Per Credit
710
Degree Level
other advanced degree
Creative Writing
Master of Arts
Estimated out of State Cost for Completion
$23,400
Estimated out of State Cost Per Credit
650
Degree Level
master's
Criminal Justice, Behavioral Studies
Master of Science
Estimated out of State Cost for Completion
$21,960
Estimated out of State Cost Per Credit
610
Degree Level
master's
Criminal Justice, Criminal Investigation
Master of Science
Estimated out of State Cost for Completion
$21,960
Estimated out of State Cost Per Credit
610
Degree Level
master's
Cybersecurity
Associate of Arts
Estimated out of State Cost for Completion
$18,600
Estimated out of State Cost Per Credit
310
Degree Level
associate
Psychology
Master of Science
Estimated out of State Cost for Completion
$24,840
Estimated out of State Cost Per Credit
690
Degree Level
master's
Data Analytics
Master of Business Administration
Estimated out of State Cost for Completion
$24,120
Estimated out of State Cost Per Credit
670
Degree Level
master's
Emergency and Disaster Management with Fire Science Specialization
Master of Science
Estimated out of State Cost for Completion
$21,960
Estimated out of State Cost Per Credit
610
Degree Level
master's
Human Services Administration
Master of Science
Estimated out of State Cost for Completion
$21,240
Estimated out of State Cost Per Credit
590
Degree Level
master's
School Leadership
Doctor of Education
Estimated out of State Cost for Completion
$42,600
Estimated out of State Cost Per Credit
710
Degree Level
doctoral
Homeland Security
Doctor of Criminal Justice
Estimated out of State Cost for Completion
$47,400
Estimated out of State Cost Per Credit
790
Degree Level
doctoral
Education
Doctor of Criminal Justice
Estimated out of State Cost for Completion
$47,400
Estimated out of State Cost Per Credit
790
Degree Level
doctoral
Education Studies: Early Childhood
Bachelor of Arts
Estimated out of State Cost for Completion
$37,800
Estimated out of State Cost Per Credit
315
Degree Level
bachelor's
Elementary Education
Bachelor of Arts
Estimated out of State Cost for Completion
$37,800
Estimated out of State Cost Per Credit
315
Degree Level
bachelor's
Emergency Management-Fire Science
Bachelor of Arts
Estimated out of State Cost for Completion
$37,800
Estimated out of State Cost Per Credit
315
Degree Level
bachelor's
Human Services
Bachelor of Arts
Estimated out of State Cost for Completion
$37,800
Estimated out of State Cost Per Credit
315
Degree Level
bachelor's
Psychology: Clinical/Counselling
Bachelor of Arts
Estimated out of State Cost for Completion
$37,800
Estimated out of State Cost Per Credit
315
Degree Level
bachelor's
Sociology: Applied and Clinical
Bachelor of Arts
Estimated out of State Cost for Completion
$37,800
Estimated out of State Cost Per Credit
315
Degree Level
bachelor's
Sociology: Diversity and Inequality
Bachelor of Arts
Estimated out of State Cost for Completion
$37,800
Estimated out of State Cost Per Credit
315
Degree Level
bachelor's
Software Engineering
Bachelor of Science
Estimated out of State Cost for Completion
$37,800
Estimated out of State Cost Per Credit
315
Degree Level
bachelor's
Instructional Leadership: Reading
Master of Education
Estimated out of State Cost for Completion
$18,360
Estimated out of State Cost Per Credit
510
Degree Level
master's
Emergency and Disaster Management
Master of Science
Estimated out of State Cost for Completion
$21,960
Estimated out of State Cost Per Credit
610
Degree Level
master's
Instructional Leadership and Exceptional Student Education
Master of Education
Estimated out of State Cost for Completion
$18,360
Estimated out of State Cost Per Credit
510
Degree Level
master's
Emergency and Disaster Management
Master of Science
Estimated out of State Cost for Completion
$21,240
Degree Level
master's
SEE ALSO