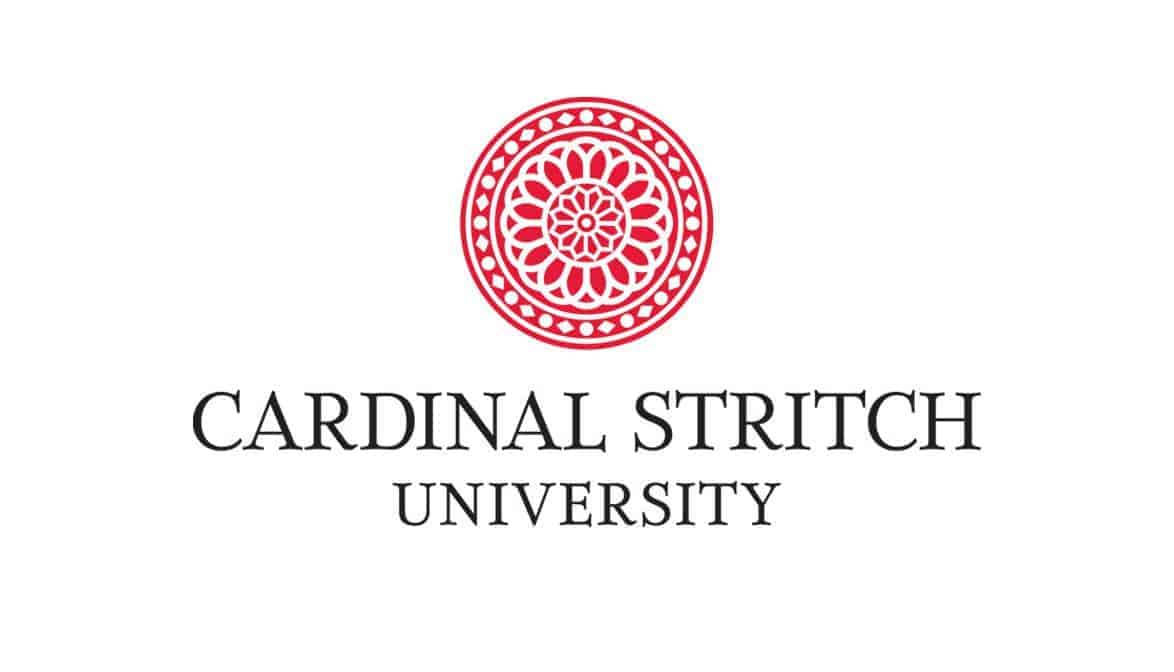 The School of Continuing and Online Learning houses Cardinal Stritch University's distance education programs. The school seeks to prepare students for their place in the world through rigorous coursework and experiential learning opportunities to develop new skills and gain relevant career experience. To confirm that online learning is a good fit, Cardinal Stritch offers a free online preview course. Undergraduate degrees available online include business, management, respiratory therapy and nursing: RN-BSN. Online graduate degrees are offered in business (MBA) and education. A wealth of student support services and resources is available to the online student, including admission, financial aid and enrollment, academic advising and support, student success center, access to the bookstore and library services, disability assistance, health, wellness and counseling and a robust career education department.
Programs
11
Students Enrolled
600
Religious Denomination
Roman Catholic
Institution Control
Private-Religious
Academic Calendar
Semesters
Founding Year
1937
Estimated out of State Cost for Completion
$38,084
Estimated out of State Cost Per Credit
670
Student Resources
e-mail services, library services, career placement assistance, academic advising, bookstore, tutoring
Contacts
Dr. Dan Scholz
President Distance Learning Unit Head
Middle Name
J.
Email
Phone
414-410-4003
Tracy Fischer
VP Enrollment Management Student Application Contact
Online Programs
Business Administration
Master of Business Administration
Estimated out of State Cost for Completion
$25,500
Estimated out of State Cost Per Credit
750
Degree Level
master's
Business Administration
Bachelor of Science in Business Administration
Estimated out of State Cost for Completion
$66,000
Estimated out of State Cost Per Credit
550
Degree Level
bachelor's
Respiratory Therapy
Bachelor of Science
Estimated out of State Cost for Completion
$48,000
Estimated out of State Cost Per Credit
400
Degree Level
bachelor's
Educational Leadership
Master of Science
Estimated out of State Cost for Completion
$18,600
Estimated out of State Cost Per Credit
600
Degree Level
master's
Business Administration
Associate in Science
Estimated out of State Cost for Completion
$33,000
Estimated out of State Cost Per Credit
550
Degree Level
associate
Management and Leadership
Master of Science
Estimated out of State Cost for Completion
$22,500
Estimated out of State Cost Per Credit
750
Degree Level
master's
Master of Science - Sport and Recreational Business
Master of Science
Estimated out of State Cost for Completion
$17,700
Estimated out of State Cost Per Credit
590
Degree Level
master's
Leadership for the Advancement of Learning and Service in Higher Education
Doctor of Philosophy
Estimated out of State Cost for Completion
$46,905
Estimated out of State Cost Per Credit
795
Degree Level
doctoral
Leadership for the Advancement of Learning and Service
Doctor of Philosophy
Estimated out of State Cost for Completion
$46,905
Estimated out of State Cost Per Credit
795
Degree Level
doctoral
Leadership for the Advancement of Learning and Service in Healthcare
Doctor of Philosophy
Estimated out of State Cost for Completion
$46,905
Estimated out of State Cost Per Credit
795
Degree Level
doctoral
Leadership for the Advancement of Learning and Service in Literacy
Doctor of Philosophy
Estimated out of State Cost for Completion
$46,905
Estimated out of State Cost Per Credit
795
Degree Level
doctoral
Language and Literacy
Doctor of Philosophy
Estimated out of State Cost for Completion
$41,850
Degree Level
doctoral
Special Education
Doctor of Philosophy
Estimated out of State Cost for Completion
$40,300
Degree Level
doctoral
Leadership for the Advancement of Learning and Service in Healthcare
Doctor of Philosophy
Estimated out of State Cost for Completion
$45,725
Degree Level
doctoral
SEE ALSO