Information technology is one of the fastest-growing industries in the United States. In fact, it may grow 15% before 2031, resulting in approximately 682, 800 new jobs. It is an excellent time for anyone interested in subdomains, such as web design and development, to advance their education and sharpen their digital skills. With a master's degree in web design, graduates can work in various digital design fields, including UI/UX, graphics, database, software, app, and web page design. They can also learn in-demand coding languages and work with state-of-the-art programs.
An online program is one of the best ways to earn a degree. It allows students to experience freedom and flexibility while studying course content, taking exams, and completing projects. Naturally, prospective students must find a school and program that fits their needs. This guide will teach them everything they should know about an online web design master's degree.
What Is a Masters in Web Design?
Web design is the creation of visuals, architecture, and user experience for software, apps, webpages, or other digital products. Web designers use coding languages to design and develop functional and enjoyable products.
Many prospective career seekers may wonder, "Is web design a good career choice?" It is a promising career path, especially for the foreseeable future. Web developers and digital designers earn an average of $78,300 per year with a bachelor's degree. The top 10% earn $168,200 annually. Likewise, there are plenty of jobs with web design, and there should be 23% more jobs by 2031. Since this is the case, graduates can take advantage of job openings, high earning potential, and career advancement opportunities.
Many web designers begin with a bachelor's degree in information technology, programming, graphic design, or web design. A master's in web design allows students to concentrate in a specific field of web design. This way, they can improve their qualifications, expand their professional opportunities, work on preferable projects, and increase their rates or salary.
Since this is the case, those with graduate degrees are bound to answer "Is web design a good career?" with a resounding yes. However, it depends on the particular student, their interests, and their work ethic.
Is a Web Design Master's Worth It?
Graduate school is a significant undertaking, whether students pursue it in person or online. Prospective students may wonder if a web design master's is the right choice for them. They may be surprised to learn the advantages of pursuing a master's in web design, such as:
Satisfactory Work: Work satisfaction is one of the best reasons to earn a master's degree in web development and design. Online web design programs allow students to gain knowledge and skills in their preferred field. So, they have a higher chance of obtaining exciting and enjoyable work.
Increased Job Opportunities: Entry-level positions are available with a bachelor's degree. Yet, a web design master's degree opens up more possibilities. Graduates can work in specialized fields, executive positions, and take on more responsibilities or larger-stake projects.
Stronger Job Candidature: A graduate degree stands out on a resume. It showcases concentrated knowledge, refined skills, dedication to the craft, and a strong drive for personal growth and career advancement. Employers are routinely impressed by these qualifications.
Competitive Edge: Since most people in web design will have a bachelor's degree, a masters in web design allows candidates to stand out from the competition. Additionally, employees will be distinct from their co-workers when applying for different positions within their company or firm.
Higher Earning Potential: Master's degree holders earn an average of $12,000 more than co-workers with bachelor's degrees. The margin may be significantly higher depending on the particular field and employer.
Why Should I Get My Masters in Web Design Online?
Many schools offer a web design or web development master's degree online. Prospective students may consider this a preferable alternative to on-campus classes. In particular, online web design programs are:
Less Expensive: Most universities offer online graduate classes at a lower rate than in-person classes. They need fewer resources to run their programs, despite maintaining similar, quality course content and learning opportunities. Additionally, students may not need to pay additional expenses such as transportation, accommodations, and course material costs.
Self-Paced: When students take classes on-campus, they typically follow similar tracks as their peers. Many online web design programs allow students to curate their own schedules to meet their needs. Likewise, students can choose when to access course content and study at their own pace.
Online-Based: A master's degree in web development requires web-based and software-based learning. Since this is the case, a remote set-up is ideal for web design students.
More Accessible: Students may find it challenging to travel to campus, work in a classroom environment, or receive any accommodation from their university. An online environment may be more accessible since they can access content with a computer and internet connection.
Enhanced Support: It is often difficult for students to find on-campus help that suits their needs. Teachers have specific office hours and learning assistance groups can have limited availability. Luckily, online degrees have various means of supporting students.
Career Advancement: Many people already have a career yet wish to enhance their roles or further their opportunities. They may return to school for their web development master's degree. They can keep working while pursuing their degree online.
Types of Degrees and Specializations in a Web Design Masters
Prospective students must pay attention to the type of degree and specialization for their web design master's program. Every university offers a unique degree, so students should take care to make sure it fits their career goals before applying. In general, schools may offer four different degree titles:
Master of Arts (MA): A Master of Arts (MA) in web design or development has a heavy focus on theory, art, and human experience or involvement.
Master of Science (MS): Master of Science (MS) concentrates on the technical side and practical web design skills.
Master of Fine Arts (MFA): A Master of Fine Arts (MFA) targets the art, design, and graphics in web development. MFAs may include similar course content as an MA but are typically longer.
Master of Professional Studies (MPS): A Master of Professional Studies (MPS) combines an MA and the practical skills necessary to move directly into a career upon graduation.
Master of Arts (MA) and Master of Science (MS) are the most common online web development master's degrees. Schools may take a broader approach, encompassing information technology and web design together in their program. Alternatively, they may allow for narrower specializations, such as:
Digital Media Design
Graphic Design
Application Design and Development
Web Design and Development
Web and Application Design
Visual Communication Design
Database Design and Development
User Interface/User Experience Design
Information Architecture
What Will I Learn in an Online Master's Web Design Program?
Most web design masters programs are between 30-60 course credit hours. They require students to take roughly half of those credits from core courses. Then, students can choose from a list of electives for the remainder of the credits. In this way, students gain essential knowledge and meet industry standards. However, they can also curate their own education according to their interests and goals.
The standard curriculum for an online masters in web design includes these classes:
Programming: Students will learn popular programming languages for web design. These may include JavaScript, HTML, CSS, Python, and C++.
Design Principles: Students need to learn about the basics of designs for varying digital products.
User Experience (UX): UX is vital for every digital product. Students study the process from the research stage to the testing phase.
Visual Communication: Web designers must know how to use specific media and curate content to communicate messages accurately.
Responsive Development: Users often use digital products on different platforms and devices. Designers learn how to ensure seamless transitions.
Prototyping: Pre-development prototypes are necessary for verifying designs and helping developers understand features. The course teaches students how to prototype effectively.
User Understanding: Perception, psychology, and inference affect how users understand and experience the digital product. Designers must know about these factors to avoid common pitfalls and develop excellent products.
The Design Process: Students learn about the design process, brainstorming, analyzing data and extrapolating ideas, problem-solving, and integrating business goals and values.
Cyber Security: Designers must understand how to create a secure webpage or application. They must ensure user privacy and protect confidential information.
Careers and Salary
There are plenty of promising careers in web design and development. One of the main reasons that students earn a master's degree is to improve their jobs with design and increase their web design salaries. Before researching and applying to schools, it is vital to answer the questions "what jobs can web designers get?" and "what is a web designer's salary?". In this way, career seekers can make informed decisions.
Web designers can work in information technology, computer programming, and digital product design and development. The Bureau of Labor Statistics (BLS) projects these domains to grow significantly in the next decade. Likewise, technology, computer learning, and artificial intelligence are rapidly progressing disciplines. Individuals can expect many new jobs in the industry. Since this is the case, earning a degree soon may be a great idea. It can help them land their dream job, advance their careers, and increase their earning potential.
Below are some careers related to web design and web development, along with their median salaries according to the Bureau of Labor Statistics.
| Careers | Annual Median Salaries |
| --- | --- |
| Computer and Information Systems Managers | $159,010 |
| Software Developers | $120,730 |
| Art Directors | $100,890 |
| Computer Systems Analysts | $99,270 |
| Database Administrators | $96,710 |
| Computer Programmers | $93,000 |
| Web and Digital Interface Designers | $79,890 |
| Special Effects Artists and Animators | $78,790 |
| Web Developers | $77,030 |
| Graphic Designers | $50,710 |
BLS 2021
Do I Need a Master's Degree in Web Design?
Individuals can find jobs with web design with associate's or bachelor's degrees. However, many employers prefer to hire employees with expertise, experience, and concentrated skills. Likewise, workers may enjoy the perks of higher qualifications, such as higher pay. Accordingly, a masters in web design is advantageous.
Fortunately, employers regard an online web design degree as equal to a degree earned in person. Students would be wise to ensure their chosen school has accreditation. In this way, they can qualify for more jobs, both in office and web design jobs remote. Of course, graduates may also build their own businesses and look for web design jobs freelance.
What Can I Do with a Master's Degree in Web Design?
The most popular jobs with web design include:
Web Designer or Developer: Many businesses require web page design and development, so the likelihood of 'web design jobs near me' is high. Likewise, web designers often develop websites and other digital products for firms. Their average salary per year is $78,300. If students wonder "how much do web designers make per hour?" The answer is approximately $37.65 per hour.
App Designer or Developer: An app designer or developer is a type of software designer. Specifically, they may work on designing the interface, graphics, architecture, or user experience for apps. They make approximately $109,020 annually or $52.41 hourly. Accordingly, it is one of the highest web design salaries in the industry.
Programmer: A programmer writes and changes code. If they have an online web design degree, they may work specifically on coding for architecture and content. Numerous graduates pursue a career in programming, so it is fair to ask, "what is a web designer's salary?" in this context. On average, they take home $93,000 per year or $44.71 per hour.
UI/UX Designer: An UX designer develops and improves upon the usability, accessibility, and satisfaction of a digital product. They earn similar wages to web designers or developers.
Graphic Designer: A graphic designer creates digital art, animations, illustrations, gifs, and videos. There are plenty of web design jobs freelance for this type of digital designer. Likewise, large corporations may scout exceptional talent and offer 'web design jobs near me. On average, graphic artists make $50,710 annually. Regarding "how much do web designers make per hour?"; this comes to $24.38 hourly.
A master's degree in web design may help graduates land jobs under these main titles. With their graduate degrees in hand, they may qualify for superior positions such as managerial positions. Likewise, they may specialize in a particular niche; rather than graphic design, they may be able to work with gif creation specifically. Furthermore, positions may come with advantageous benefits such as web design jobs remote or travel opportunities.
Choosing the Best Program for Me
Web design and development programs can vary drastically between universities. So, prospective students should take their time to look through the best online masters in web design. Most students know to look at the degree title, course content, and graduation requirements to ensure it matches their needs. However, they must look at admissions criteria, accreditation, financial aid and scholarships. These are a few of the most essential elements for choosing the right program.
Admissions
Most universities ask for similar requirements; yet, it is crucial to check the specific school's admission process. Likewise, the particular program may ask for additional documentation. It goes without saying that the best online web design master's program corresponds with the student's qualifications and capacities.
Applicants should expect to provide:
Application: Applicants should fill out the entire application, including any forms for scholarships or financial aid.
Bachelor's degree from an accredited college or university: Some schools prefer to receive a photocopy of the degree, while others accept official transcripts as proof.
Official transcripts from all schools attended after high school: Most universities demand all transcripts to view completed classes and competencies. They use the most recent transcript to determine if the GPA meets their standard.
GRE test scores: Some schools use GRE or equivalent test scores to establish abilities and competencies.
Statement of intent: Typically, graduate programs need a statement of purpose. It discusses the student's area of research, specialization, and qualifications to advance work in that discipline.
Letters of recommendation: The majority of master's programs ask for 1-3 letters of recommendation from professors, employers, supervisors, or advisors.
Resume: Graduate students may have experience in the field. They can include a resume of their work and internship history.
A portfolio: An MA in web design may require work samples. Students should put together and send a portfolio of their best design pieces.
Accreditation
The best online masters in web design come from a regionally accredited university. Academic institutions and employers respect these degrees because it means students received a well-rounded education. Prospective students can use the Council for Higher Education Accreditation (CHEA) to verify an accreditation.
Financial Aid and Scholarships
Traditionally, tuition for online master's programs is less expensive than in-person programs. However, students may still find it hard to balance tuition and other expenses with their income. In these cases, they should look into financial aid from the federal and state government, clubs and groups, current academic institutions, employers, and the chosen school. The best online web design master's programs may offer scholarships based on financial need, identity, interests, field or research concentration, or academic merit.
Certifications and Licensure
In many careers, individuals need to hold a license and keep up-to-date certifications to work within their chosen field. Fortunately, web designers do not need to earn a license to practice their craft or work in the industry. However, they can obtain certifications to improve their qualifications, impress employers or clients, and increase their annual earnings. Reputable organizations, famous companies, and academic institutions provide these popular certifications:
Web Design and Development
Back End or Front End Web Development
Full Stack Web Development
Programming Languages
Current Technologies (Particular Technologies or Programs)
User Experience (UX) Design
Search Engine Optimization (SEO)
Data Analytics
Game Design and Development
Database and Network Design
Program Profiles
The following programs meet College Consensus standards of quality, including accreditation and job market reputation. They are presented in alphabetical order and are not formally ranked.
Arizona State University


Arizona State University (ASU) offers a Master of Science (MS) in Graphic Information Technology. They focus on teaching students about multi-channel visual design, development, management, and distribution. Students can look forward to a 30-credit program, with a total of 10 classes. They will explore rich content such as research methods, design methodology and principles, cross-media design problems and solutions, and design planning and implementation. Most students can complete this workload in 1-2 years. At the end, they will have a degree that does not distinguish whether the program was held online or in-person.
Boston University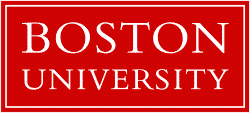 Boston University (BU) provides a Master of Science (MS) in Computer Information Systems. They narrow down the discipline to concentrate on Web Application Development. Students develop an excellent understanding of apps and web pages on the front and back end. They also enhance their programming skills, learn the latest languages, and work with state-of-the-art software. Although it is a slightly longer online program with 40 credits, students still complete their degree in 18–24 months.
Fort Hays State University

Students can look forward to a well-designed online program, resulting in a Master of Professional Studies (MPS) in Web and Mobile Applications Development Curriculum. It is an excellent choice for students who want to pursue a career right after graduation. The 30-credit program teaches about front and back-end websites, mobile apps, and database design and development. It also allows students to work on their own informatics capstone project.
Harvard Extension School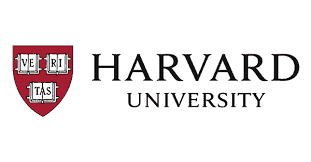 Harvard offers a unique Master of Liberal Arts (ALM) in Extension Studies, concentrating in Digital Media Design. It is a recognized interdisciplinary degree looking at web design, web programming, mobile app design and development, video game design, and various digital media. Overall, students must take 12 courses to obtain their degree. It also provides students opportunities to add graduate certificates to their degree, such as back-end web development or web technologies.
Minneapolis College of Art and Design
If prospective students are looking for a Master of Arts (MA) in Graphic and Web Design, Minneapolis College of Art and Design (MCAD) is a top choice. Students must take 30 credits, studying design basics, research, the design process, programming, user experience, and management. They must also complete a capstone project to wrap up their degree. One of the best parts about this master's program is that they help students build a stunning portfolio.
Southern New Hampshire University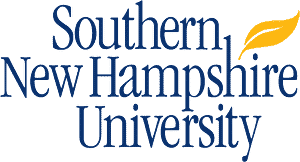 Southern New Hampshire University (SNHU) delivers a Master of Science (MS) in Information Technology. Students can choose to concentrate in Web Design, Database Design, or Software Application Design and Development. Any of these programs can help them reach their career goals, as course content covers both theoretical and practical skills. Students can complete the 36-credit program in less than a year and a half. Furthermore, SNHU boasts a flexible course schedule, affordable tuition rates, and a strong alum network.
University of Denver

The University of Denver (DU) presents a Master of Science (MS) in Information and Communication Technology with a concentration in Web Design and Development. Additionally, they offer a graduate certificate in Web Design and Development. The Master's degree program has 48 credits or 12 classes, exploring technology, information systems, web design, web management, and usability. Students can complete the program in as little as 18 months, with two classes each quarter.
University of Florida

One of the best online web design programs is from the University of Florida (UF). The school has a Master of Arts (MA) in Mass Communication with a concentration in Web Design. They help students develop their expertise in digital design, communication strategy and coding languages. Students should expect to take 37 credits, including a capstone project. Alumni rave about the course content, explaining that students do not need any prior experience to excel in their schoolwork.
University of Southern California


Technology industries have an increasing need for web designers who understand a variety of disciplines. University of Southern California (USC) offers a Master of Science (MS) program that considers that. Their Integrated Design, Business, and Technology degree explores aspects of design, communication, business, technology, and business. Students can experience incredible freedom with their course choices as the school encourages them to customize their schedules, classes, and projects.
Wilmington University

Wilmington University has a Master of Science (MS) in Information Systems Technologies – Web Design. It is a top-tier choice for career seekers who desire a job in managerial, executive, or other leadership positions. Course content covers business application, project planning and management, web design tools, communications, quality assurance, and ethics. Students should prepare to take 18 core and 15 concentration credits, including a capstone project requirement.
Professional Organizations in Web Design
Current students, graduates, and web designers can greatly enhance their career paths by joining professional organizations. Organizations and associations have significant advantages, such as the latest news, updates on industry standards, job opportunities, networking, and exceptional resources.
Universities can help students connect with reputable associations. Alternatively, employers and peers can point professionals in the right direction. A few of the most notable include: