In the post-pandemic business world, it seems like no one knows what their employees want anymore. Working from home, working from the office, not working at all – motivation is a mystery. Fortunately, that's exactly the realm of organizational psychology, and experts in organizational psychology have never been more valuable. With an online master's in industrial and organizational psychology, you can find yourself in a high-paying position or an in-demand consultant within a few years.
What is Organizational Psychology?
Organizational psychology takes students through an exploration of the behavior of individuals in organizations and businesses to improve their productivity. This curriculum provides a combination of business processes, interdisciplinary studies, and psychology methods that helps in the recruitment, selection, and retention of quality talent; identification of training and development deficiencies; creation, implementation, and management of programs geared toward employee and leadership development; analysis and assessment of employee performance and workplace programs; and research in improving the quality of the work environment.
Is an online organizational psychology degree worth it?
For many students, this has been a rewarding field of study. In fact, jobs in this field have a projected growth of 5% in the next 10 years according to the Bureau of Labor Statistics. Many management professionals in Human Resources have master's degrees in organizational psychology. You will also see many business coaches, strategists, and analysts for workforce planning organizations holding this degree.
Understanding where you want to go in your career will help you make the decision to pursue a degree in this area. If you enjoy working with people, understanding how they work, and want to make the workplace culture a better place, this may be the degree that can help you do that. People with a master's degree in organizational psychology tend to have lucrative careers and opportunities. Taking your time with an online program gives you the flexibility to get your degree done while simultaneously making strides in your career.
Should I get my organizational psychology degree online?
An online organizational psychology degree holds the same credence as one that is obtained by taking in-person classes. The curriculum is just as rigorous and thorough. This is advantageous for those who like learning online or those who want to attend a university that would not be able to attend if the degree was offered in person. There are many advantages to getting an online degree:
Lower tuition
You may have lower fees because you don't have to worry about housing or commuting. For those who are on a strict budget, this could be cost-effective. There are some programs that have extensive fees for online programs, but on average, you may save some money by taking online classes.
Scheduling
Online learning provides flexibility for those students who have additional responsibilities like a job or family. In most cases, if there is a live lecture, you know the date in advance. Most of the time, online learning allows students to watch lectures at their convenience, with discussion board assignments and other assignments laid out to fit things into your schedule, not the other way around.
Learning quality
For students who are easily distracted, this is a good way to improve the quality of learning. With lectures available for viewing, students who missed something or have interruptions can go back and rewatch to fully get a grasp of what was being taught. Online classes usually have a lot of supplemental material as well to keep students engaged.
Time management
Students who take online classes must develop good time management skills to stay on top of everything. This learning style teaches accountability and forces students to resist procrastination. For individuals who work and have other obligations, being able to watch and listen to lectures on the go may be their best option for keeping up and maximizing their time.
Extra time
Pursuing an online degree gives students more time to get assignments done because they don't have to travel to class, they can review their lectures over the weekend and, whenever they are free, and can get things done in a timely manner to include self-care in their routine.
Career moves
Individuals taking online classes can move up in their careers or even change careers while earning their degree. When employers know you are taking classes to obtain a degree, many of them admire your tenacity and willingness to enhance your skill set.
Types of Degrees and Specializations in Organizational Psychology
There are different types of degrees and specializations in this type of program, including a master's in industrial organizational psychology online, an industrial organizational psychology master's online, and an online master's in industrial organizational psychology. Specializations in this field include organizational change, compensation and benefits, performance management, recruitment, teaching, market research, school psychology, health care management, sales, computer systems, and analysis of consumer behavior.
What will I learn in an organizational psychology program?
While the content of organizational psychology programs varies based on the school and their individual requirements, most programs have core courses that include general psychology, methods and tools of psychology, and some analysis of design or statistical information. Once the core courses have been taken, foundational courses include:
Learning and memory
Biopsychology
Personality theory and research
Cognitive psychology
Social psychology
Ethical psychology
Judgment and decision making
Psychological disorders
Personnel management
Personnel psychology
Organizational development and change
Human resource management
Leadership
Workforce training and development
Psychometrics
Going into specializations requires additional coursework like marketing classes, deeper level thinking psychology classes, industrial psychology, accounting, micro and macroeconomics, employment law, and then senior research coursework. Many schools require some sort of research project or experiential research to demonstrate your grasp of the content.
Careers and Salary in Organizational Psychology
To succeed in this field, industrial organizational psychology master's degree jobs will require it. Again, to get to the level where you are responsible for helping organizations grow, it is imperative to know and understand the coursework involved and be able to apply it. One of the advantages of having this degree is that organizational psychologists can excel without having to get a doctorate.
Do I need a master's degree in organizational psychology?
Master's in industrial organizational psychology jobs are usually found in government positions, HR departments, working with law enforcement, working as management consultants, or internally in organizations that deal with both the commercial and industrial sectors. Industrial-organizational psychology jobs with master's degrees work as division directors and are often called to spearhead change within organizations. While many people don't think about this type of degree, jobs with a master's in industrial organizational psychology are plentiful and have a great career path ahead of them, and there are many organizations that could use people for industrial organizational psychology master's jobs.
Additional roles for individuals with this degree include compensation and benefits managers, human resources managers, training and development managers, C-suite executives, university administrators, labor relations specialists, management analysts, industrial production managers, and more.
An industrial organizational master's salary varies by agency, but starting out, they may make between $58,000 and $93,000 per year. According to the Bureau of Labor Statistics, the median salary in this role is $92,880 per year. The master's in industrial organizational psychology salary grows with experience, and depending on the area, it is not unheard of to make $140,000 per year. This makes obtaining a job with a master's degree in industrial organizational psychology salary very attractive, especially to people who were not focused on this area.
According to the Bureau of Labor Statistics, a masters degree in industrial organizational psychology can be useful in the following career paths:
| Careers | Annual Median Salary |
| --- | --- |
| Compensation and Benefits Manager | $126,130 |
| Human Resources Manager | $122,220 |
| Training and Development Manager | $116,640 |
| Industrial Production Manager | $109,790 |
| Top Executive | $108,680 |
| University Administrator | $98,500 |
| Industrial-Organizational Psychologist | $97,270 |
| Management Analyst | $88,660 |
| Labor Relations Specialist | $74,240 |
| Compensation, Benefits, or Job Analysis Specialist | $68,190 |
A masters degree in industrial organizational psychology can help prepare you for a multitude of careers upon graduation. For some career positions, such as management analyst, a bachelors may be enough, however, you may receive higher starting pay with a masters degree.
Choosing the Best Program for Me
How will you choose the best program that works to your benefit? Because these programs gather and analyze data about people's behavior within an organization, they must apply the principles they have learned to create methods and plans. This helps in heightening levels of productivity. Although highly specialized, students make the choice of the electives they feel will help them be well-rounded in their roles.
Admissions
The admissions process for these types of programs varies by the school. In most cases, the degree can be obtained in 18 months. Depending on the school, applicants may or may not be required to take the GRE. Many colleges and universities are starting to waive these requirements. Programs of this nature will require a background in psychology. Most students have an undergraduate degree in psychology, or psychology credits to apply to the prerequisites needed for admission.
Graduate school applications usually require letters of recommendation from professors or professionals who know your work ethic. You may also be required to submit a resume or CV to the admissions committee to see what types of experience you have that could be applicable to their program. Finally, many schools require a statement of purpose, sometimes called a "letter of intent", to showcase who you are as a person. Online programs may also have technology requirements to complete or certify you have prior to admission or enrollment.
Accreditation
It's important for any program, whether online or in-person to be accredited. Graduate programs are scrutinized at high levels, so attempting to attend a college or university that does not have its accreditation could have negative implications for you in the future. When a program is unaccredited, the degree is often overlooked by employers, scholarship donors and it may be difficult to get financial aid. Additionally, if you decide to transfer to another program, your coursework may not be recognized, forcing you to retake those courses or restart the program. If this is the case, it could be costly.
It is very easy to check and see if the college or university you have chosen is accredited. There are several directories that can be searched, including the one from the Council for Higher Education Accreditation (CHEA). This can also highlight other schools and programs you may not have known about.
Financial Aid
Higher education can be very expensive, especially those at the master's degree level. Many students think once they have their undergraduate degree, they no longer qualify for financial aid. This is untrue. There are many types of financial aid that may be available to continue your education. These include scholarships from outside funding sources, scholarships from the college or university, grants from foundations, and student loans.
The first step is filling out the Free Application for Federal Student Aid (FAFSA) so the financial aid office can determine how much (if any) financial assistance you may qualify for. In terms of scholarships, there are many businesses that sponsor scholarships outside of the traditional ones. It's important to do your research to tap into that network. Try different associations, banks, and scholarships that target students at the master's level.
The university may also offer fellowships or assistantships that could significantly cut the cost of tuition. In some cases, a monthly stipend may also be included. It is not unheard of to have an online assistant in our digital transformation, so looking into this option could be worthwhile.
Certifications and Licensure
Anyone interested in becoming an organizational psychologist must not only have their master's degree at the minimum, but also be licensed and certified in the state where they practice. There are a few steps in this process:
Get clinical hours
Getting a master's degree may help you get the clinical hours needed to sit for the state exam, but it's definitely something to think about when you are in your senior year. Depending on where you work, you may need to be supervised by a licensed psychologist. This may also be a requirement prior to taking the exam.
Take the exam
This is the Examination for the Professional Practice in Psychology (EPPP). Most states require a passing test score.
Research state board requirements
In addition to passing the exam, many states have their own set of requirements to practice. This could include a formal interview along with proof of your degree and passing the exam, or you may be required to go before the board for an oral interview.
Online Organizational Psychology Master's Programs
These colleges and universities are known for their master's level programs in Industrial and Organizational Psychology and offer online programs for students wishing to take the next step in their education to pursue a career in this area. Each program has its own criteria for admissions, their own curriculum, and the number of hours it will take to graduate. Since the programs are online, there is some flexibility in how the coursework is delivered. One of the most important things to remember is that this is a rigorous program that demands dedication and a willingness to do the work.
Auburn University


Auburn University's MS in Industrial and Organizational Psychology is 30 credit hours and does not require a thesis. It usually takes two years to complete. The GRE is not required, and this is an online program. The department does not provide tuition waivers or graduate assistantships. Students may be eligible for financial aid based on need. If a student has a graduate assistantship from the university, tuition and fees will not be waived. The program is administered through Auburn Online.
Bellevue University

Bellevue University's MS in Industrial and Organizational Psychology program is ranked by Best Colleges as one of the top 5 Best Online Master's in Organizational Psychology programs. 36 hours are required to graduate, and the university is accredited by the Higher Learning Commission. Graduate students are eligible for up to $20,500 per year in student loans, and there are graduate program scholarships available.
CSU Online


The MS in Industrial and Organizational Psychology at CSU Online takes 2 to 4 years, or 38 credits. The program is regionally accredited by The Higher Learning Commission. Financial aid is available to students to cover the cost of tuition, fees, and textbooks. Scholarships are also available. This program does not require a thesis to graduate but has a strong concentration on quantitative research methods. There are also career opportunities provided for graduates.
EKU Online
The Master of Science in Industrial Organizational Psychology program at Eastern Kentucky University requires 36 credit hours to graduate. There are accelerated 8-week terms and students who enter with a 3.0 GPA do not have to take the GRE. There is reduced tuition for active-duty military and spouses. The school is accredited by the Southern Association of Colleges and Schools Commission on Colleges (SACSCOC). Financial aid and scholarships are available.
Florida Tech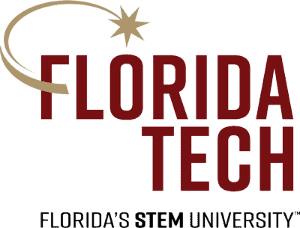 This MS in Industrial and Organizational Psychology program is known for its small class size and flexibility. To graduate, the student must have 45 credit hours, of which 6 are thesis or practicum-based, and a final program examination. The student must have letters of recommendation, GRE scores, a resume, objectives, and transcripts to apply. Financial aid in the form of university scholarships and grants, as well as Florida-based scholarships. The school is accredited by the South Association of Colleges and Schools.
George Mason University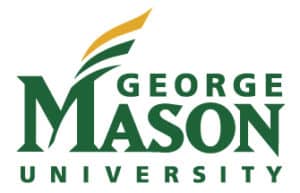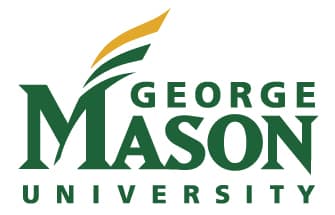 The George Mason University MS in Applied Industrial and Organizational Psychology program is fully online, with 30 total credits needed to graduate. Applications are accepted on a rolling basis. Financial aid is available in the form of grants, tuition waivers and other merit-based aid. The school is accredited by the Southern Association of Colleges and Schools Commission on Colleges (SACSCOC).
Indiana Wesleyan University
The online Master of Arts in Psychology program is accredited by The Higher Learning Commission. The program is 30 credit hours total and has two specializations: positive psychology and industrial/organizational psychology. There are different payment options, including financial aid, company reimbursement, tuition deferral, self-pay, military benefits, scholarships, and company direct-bill. Requirements for admission include a degree from an accredited college or university in any field, an undergraduate GPA of 2.5 or higher, and two recommendation letters from academic and professional individuals.
Kansas State University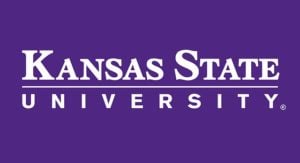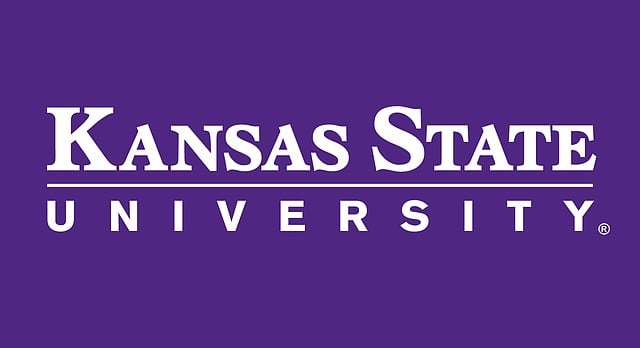 The MS in Industrial and Organizational Psychology is a hybrid program to assist students become experts in organizational strategy, employment law, and employee behavior. The program is 38 credit hours and takes about 2.5 years to complete on average. Cohort-based courses in fall and spring are virtual, with summer courses in person. This program has a 90% graduation rate. Students must meet the standard requirements for admission, in addition to two years of human resource managerial or supervisory experience, a bachelor's degree in psychology with successful completion of psychology and statistics courses, GRE if the GPA is under 3.0 in the final two years, a statement of objectives, resume, three professional or academic references, unofficial transcripts, and a letter of support from your employer if employed. Financial aid and scholarships are available. The school is accredited by The Higher Learning Commission.
Missouri S&T
Missouri S&T's MS in Industrial-Organizational Psychology program is 40 hours of coursework. Applicants must have a bachelor's degree in a related field, undergraduate GPA of 3.0, and GRE. Financial aid is available for students who are enrolled in at least 4 credit hours. The school is accredited by the Higher Learning Commission.
University of Missouri


The MS in Industrial-Organizational Psychology is a 40-credit hour program that is 100% online. There are core and method courses in the semester system, with 2 classes per semester being the typical course load. The program usually takes about 3 years to complete, and the school is accredited by the Higher Learning Commission. Financial aid is available in the form of scholarships, loans, and grants.
Professional Organizations in Industrial and Organizational Psychology
There are many professional organizations for industrial-organizational psychologists that many people may not know about. These are also good places to research when searching for scholarships that may assist in pursuing your master's degree. These organizations were created to be around like-minded individuals either in the profession or pursuing a career in the profession. They are all dues-paying groups that vary in range. There are also state, national, and international branches of most of these organizations.
One of the advantages of being a part of at least one of the organizations is the networking, educational opportunities, workshops, and conferences.
Society for Industrial and Organizational Psychology
This organization is responsible for publishing resources for students, professors, individuals, and professionals. There are different levels of membership, and they have continuing education, employee training, and talent acquisition resources.
Emotional Intelligence Consortium
This is a selective organization that helps develop assessments and guidelines for employees. Membership is limited to those who have extensive research credentials in this field.
Human Factors and Ergonomics Society
This society has different levels of memberships for student, professionals, and anyone interested in this field. Experience is not necessary. The goal is to study ways to help in developing great working experiences for employees. There are conventions and articles on different topics within and affecting the industry.
Society of Psychologist in Management
This society is for different branches of business psychology to focus on employee motivation and finding commonalities between managers and the work environment. They have online forums, a YouTube channel, and conferences based on collaboration to maximize profits and benefit employees.
The Academy of Management
This academy is somewhat of a supplement to the Society for Industrial and Organizational Psychology. They further management across the industry through member-driven efforts. They have virtual events that include workshops and conferences and have a robust video library and books on business and management.
Society for Human Resource Management (SHRM)
This is one of the most well-known organizations in the industry. Although not specific to the I-O industry, it is a vital resource in the human resources space. They have educational opportunities, are huge in advocacy, they have grants and scholarships, and is a great way to get involved and meet people within the industry. There are many benefits and discounts as a member of this group. This organization has over 400,000 members and is still growing.
The American Psychological Association
Another well-known organization that isn't specific to I-O but just as important, the APA covers all areas of psychology. They have numerous benefits and resources, including public education campaigns, databases, continuing education, insurance coverage, a magazine, and other discounts. The association also has mentorships and can provide career guidance through one of their career counselors. There are also grants for research, education, and training in digital communication.
State and Local Organizations
Depending on where you live, there are organizations specifically geared to I-O at the state and local level. These include the Georgia Association for I-O Psychology, Chicago I/O Psychologists, The Bay Area Applied Psychologists, Portland Industrial and Organizational Psychology Association, and others. This helps individuals in the field stay tapped into the latest news and helps with networking and building a sense of unity.
This is a continuously growing, specialized career path that you may not hear much about but can be rewarding as you move up the ladder. The work environment is evolving, and businesses need the support of individuals who understand human behavior and how that may affect the workplace as digital transformation continues to reshape how things are done.
Getting additional information from the schools on their programs is the first step in deciding which program will be most beneficial for your needs. Being aligned with a lucrative career path you are interested in makes sense and will be more beneficial to your purpose. There are so many industrial organizational psychology masters degree jobs on the market available for individuals with this expertise, and some of these programs have career-oriented connections that can assist in getting you placed after graduating and passing the exam for licensure.
Is a master's degree in industrial and organizational psychology worth it? Based on the information, you have a good starting point to help in making an informed decision that can impact which route you want to take now and in the future.
Related:
10 Highest Paying Jobs With a Psychology Degree
Best Online Psychology Master's Degree Programs