An online nutrition degree prepares you for a fulfilling career in diverse settings. Whether you pursue nutrition, food science, or dietetics, your work educates people about the relationship their health has with the foods they eat.
This guide will dive into the sea of online nutrition degrees, examining their unique advantages to aspiring professionals. We will delve into the flexibility and convenience of online learning, the quality of education available, the wide range of specialization options, and the potential career pathways that open up upon earning an online nutrition degree.
Whether you are seeking a career change, looking to enter into your first career or an individual passionate about the transformative power of nutrition, the goal of this guide is to illuminate the promising opportunities that online nutrition degrees can offer.
The Best Online Nutrition Degree Programs
Eating is a necessary part of survival for humans. However, choosing foods that are best for our health is not easy. We want what tastes good, which does not always equal what is healthy. The best online nutrition degree gives you expertise in helping people make healthy food choices.
Universities and colleges all over the country offer courses that prepare you to:
Use food and nutrition principles to improve the health and wellness of individuals and communities
Have versatile career options in education, public health, international food organizations, and more
Ensure people can combat obesity with access to healthier foods within their community
The best online programs equip graduates to meet the high demands of nutritionists and dietitians, two terms often used interchangeably. Although both refer to using nutrition and food for health improvement and disease management, these professions differ.
One primary distinction is you must register with the Commission on Dietetic Registration as a dietitian to hold that title. On the other hand, nutritionists can usually work more freely from government oversight. They can practice in holistic medicine centers or other less-regulated environments.
A similar requirement for dietitians and nutritionists is mandated state licensure and certification requirements. Although you do not have to attend classes on campus, most accredited programs may have supervised internships as part of the curriculum.
Specializations for Online Nutrition Degree Programs
The demand for online nutrition degree programs is surging as more individuals seek to forge a career in the thriving health and wellness industry. These programs offer diverse specializations, allowing students to customize their degrees according to their unique needs and passions. Whether one's interest lies in nutrition science, food safety, public health, or other areas, the opportunities for specialization are abundant within this field.
Considerations for specializations encompass various options, including healthcare administration, psychology, holistic nutrition, alternative medicine, teaching, and becoming a registered dietitian. While not mandatory, choosing a specialization can be highly advantageous for those with a specific career path in mind. Remember, a specialization may entail additional coursework, as requirements vary depending on the institution, program, and chosen specialization.
Career and Salary Information
In general, nutritionists and dietitians can expect an average of 7% job growth by 2031. Approximately 5,600 openings are expected each year.
That said, various career paths and salary possibilities are available in nutrition. The specific career options and salary ranges can vary based on factors such as specialization, education level, experience, geographic location, and industry. Here are a few examples:
| | |
| --- | --- |
| Position | Average Salary |
| Registered Dietitian/Nutritionist | $68,090 |
| Wellness Coordinator | $67,027 |
| Nutrition Consultant | $60,000 |
| Food and Nutrition Manager | $58,000 |
| Sports Nutritionist | $56,918 |
Registered Dietitian/Nutritionist (RDN)
RDNs work in various settings, including hospitals, clinics, schools, private practice, and community organizations. They provide personalized nutrition counseling, develop meal plans, and promote healthy eating habits. The average annual salary for RDNs in the United States is $68,090.
Nutrition Consultant
Nutrition consultants work independently or as part of a consulting firm, offering clients expert advice on nutrition and dietary practices. They may provide nutritional assessments, meal planning, and educational workshops. The national average salary of a nutrition consultant is around $60,000 per year.
Food and Nutrition Manager
Food and nutrition managers oversee the planning, preparation, and delivery of food services in various settings such as healthcare facilities, schools, and corporate organizations. They manage budgets, ensure compliance with dietary guidelines, and supervise food service staff. Salaries for food and nutrition managers average around $58,000 per year.
Wellness Coordinator
Wellness coordinators develop and implement wellness programs in corporate settings, universities, and community organizations. They may conduct health assessments, organize fitness initiatives, and provide nutritional guidance. Salary levels for wellness coordinators average $67,027 nationally.
Sports Nutritionist
A sports nutritionist is a specialized professional who provides expert guidance on nutrition and diet to athletes and individuals involved in physical activity. Their primary focus is optimizing an individual's nutrition to enhance athletic performance, promote exercise recovery, and support overall health and well-being. The average annual salary for sports nutritionists is $56,918.
Curriculum and Courses
Although each college and university has its set curriculum, all offer standard courses necessary to complete a bachelor's degree in nutrition online. As you would expect with an on-campus program, an online program offers a combination of general education, core nutrition, and elective courses.
Throughout your chosen program, you will gain in-depth knowledge and understanding of important topics such as metabolism, digestion, and absorption. Courses covering these topics delve into how the human body reacts to foods.
In addition, you may study lifestyle choices and the pharmacology of nutrition. Throughout the program, you can also expect to build professional, administrative, and ethical skills relative to the nutrition field.
Once you complete the degree requirements, your chosen program may offer support and preparation services that help you prepare for industry-related certification exams. Furthermore, the degree program you choose could be solely online or offer a hybrid of online and on-campus studies.
Samples of the courses you can expect…
Clinical Nutrition studies how to make diagnoses from food-related issues. Based on those diagnoses, you also receive blueprints for positive changes in people's lives.
Diet and Culture class typically covers a wide range of topics related to the influence of nutrition and dietary practices on different societies and cultures.
Food Service 101 is good for anyone wanting to pursue a food service career. You will learn the large-scale processes of preparing and serving food.
Global Nutrition takes a birds-eye view of nutritional diets and trends shaping activities and movements.
Introduction to Public Health is an excellent course to begin understanding the aspects of managing public health in terms of nutrition.
Lifelong Nutrition follows how human eating patterns change as they age. Students explore diet selections throughout human lifespans.
Science of Herbs opens an avenue into natural nutritional practices. Herbal medicine is a consistent part of a healthy diet for many people. This course teaches you about different herbs and how they apply to nutrition.
Sports Nutrition prepares you to work with athletes who follow a different nutritional plan than the average person. You will also learn how diet and athleticism work together within the body.
Vitamins and Minerals course focuses on strategies for maximizing the benefits of vitamins and minerals to promote a healthy body and achieve optimal results.
Wellness Psychology anxieties and eating disorders surrounding food and how the human mind and body are affected.
Admissions Requirements for Online Nutrition Degree Programs
Admissions requirements will also vary among colleges and universities offering online nutrition degrees. However, there are standard admission requirements that you will find at every school.
Gather ample information and be well-prepared to avoid any unexpected surprises when facing application deadlines. This will ensure you meet the necessary requirements for acceptance. Online schools typically provide detailed information about their admission requirements on their websites.
A common list of what you can expect to need is as follows:
Proof of HS diploma or G.E.D.
Transcripts
Criminal background check
Letters of recommendation
SAT or ACT scores
Being prepared can alleviate some of the stress you might be experiencing as you embark on this life-changing journey.
Accreditation
Accreditation for online colleges offering a bachelor's degree in nutrition can vary depending on the institution's location. However, several regional accrediting bodies in the United States evaluate the quality and standards of higher education institutions, including those offering online programs. These accrediting bodies ensure that colleges and universities meet certain criteria to provide a legitimate and recognized degree.
The most widely recognized regional accrediting bodies in the United States are:
Remember, accreditation is not limited to online programs but applies to traditional on-campus programs. When considering online colleges for a Bachelor's degree in Nutrition, it is crucial to ensure that the online school is accredited by a recognized accrediting body to ensure the quality and validity of the degree. Accreditation is significant as it may impact the transferability of credits, eligibility for financial aid, and recognition by employers or professional organizations.
Additionally, some nutrition programs may have discipline-specific accreditations or affiliations that further validate their curriculum and quality. For example, the Accreditation Council for Education in Nutrition and Dietetics (ACEND) is the accrediting agency for nutrition and dietetics education programs in the United States. ACEND accreditation is highly regarded for programs that prepare students for careers as registered dietitians.
When researching online colleges for a Bachelor's degree in Nutrition, check the institution's website for information on its accreditation status, specifically related to regional accreditation and any discipline-specific accreditations or affiliations.
Financial Aid & Scholarships
Paying for the education you desire is an important factor in your decision to complete a nutrition degree. Fortunately, anyone pursuing an online undergraduate degree may apply for various types of financial aid.
There are various forms of financial aid, including grants, scholarships, and loans, that can assist you in funding your education. To begin the process, you can complete the Free Application for Federal Student Aid (FAFSA), which is conveniently accessible online. Moreover, you might also be eligible for scholarships specific to your chosen degree program, which can help reduce or cover the costs associated with your education. For example, the Academy of Nutrition and Dietetics Foundation and the National Association of Nutrition Professionals offer scholarships for nutrition students.
Although you will not repay scholarships or grants, you must repay student loans after graduation. Loans are a reasonable option if you need financial aid. However, understand the terms and conditions of the loans you're considering. Research different loan options, interest rates, repayment periods, and available repayment plans. Federal student loans often offer more flexible repayment options and loan forgiveness programs, which may be more favorable than private loans.
What Can You Do With an Online Nutrition Degree?
Your online nutrition degree prepares you to work in many post-graduation settings. Whether you work in a medical facility, rehab center, government office, or private institution depends on your chosen career path.
Some nutrition degree graduates prefer to work for nonprofits or community centers. This gives them direct access to communities needing help changing dietary practices that negatively impact their health.
Others pursue careers with policy-making or policy-influencing entities. Although they may not meet people in specific communities, they can help craft policies to improve nutritional outcomes. Whatever path you choose may still lead you to advancement opportunities.
How Much Does an Online Nutrition Degree Cost?
The cost of your nutrition degree depends on your chosen college or university. The duration it takes to finish the degree also factors into your final costs. Another factor to consider is not paying out-of-pocket and instead relying on financial aid.
On average, the total cost of completing a four-year degree on campus is approximately $57,000. By comparison, your total cost to attend an online bachelor's program averages between $38,496 and $60,593. In addition to tuition fees, supplies and books are other essential costs.
Consider that you will save on transportation costs since you go to school online. You can attend class anywhere, and often at any time, with a proper internet connection.
How Long Does it Take to Get an Online Nutrition Degree?
Like other bachelor's programs, completing an online nutrition degree takes four years for many students. This timeframe applies if you enroll as a full-time student. However, previous coursework at a community college or university may shorten your completion time if the credits can transfer.
Some online colleges and universities offer accelerated degree programs. This means accelerated programs can set you up to finish a degree in as few as two years.
Are There Affordable Online Nutrition Degree Programs?
Completing an undergraduate degree is a significant investment in your life and career goals. Making sure your return is worth it becomes crucial as you make this decision. Informed decisions require knowing how much enrolling in school will cost and how tuition and fees will get paid.
An online educational format provides a flexible learning experience while fulfilling personal responsibilities. Whether you will receive financial aid or pay for your degree out of pocket, you will need a plan for how much you can afford to spend or eventually pay back student loans.
Generally, public universities offer the lowest tuition, especially if students are state residents. The average tuition for in-state students pursuing an online bachelor's degree is $38,496.
Is Getting an Online Nutrition Degree Worth It?
If your educational goal is simply brushing up on basic nutrition knowledge, enroll in a few courses. However, if you want a career, earning an online nutrition degree is a great choice.
Through a bachelor's degree, you will receive a thorough understanding of the nutritional needs of various groups. You will learn to apply this knowledge when working with a wide spectrum of people with different health conditions. Having these tools will effect positive change in people's lives.
Your degree helps give you a strong foundation to benefit the people you serve. You will also have the option to prepare to pursue an advanced degree in nutrition. With that said, consider your earning potential when deciding how much the degree is worth. In this case, you can get an entire degree for under $40,000 while potentially earning over $60,000 annually. The return on investment is favorable! Go on to a master's in nutrition, and you can boost your earning even more.
10 of the Best Schools Offering Online Nutrition Degrees
The following features ten of the best colleges and universities offering nutrition bachelor's degrees online. Each school has reputable online undergraduate degrees in nutrition. They are regionally accredited and featured alphabetically.
Arizona State University


The online Bachelor of Science, Nutrition Science degree program has two emphasis areas. Nutrition is an emphasis for students who want to focus their careers on entrepreneurship, public relations, and journalism paths. Students who aspire to become a registered dietitian nutritionists have the option to select the program with a focus on dietetics.
Both accredited concentrations explore human development, biomedical science, and health and fitness courses. Before applying, check ASU's website to ensure the program is accepted in your state.
Kansas State University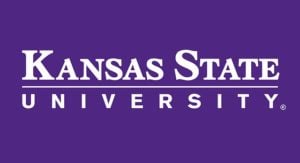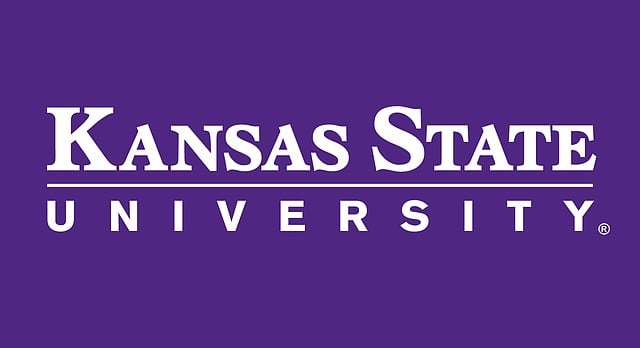 An online Bachelor of Science degree in Nutrition and Health combines the science of food and nutrition and health. This accredited program has coursework that expands your knowledge and understanding of the effects each one has on people's health.
The curriculum may include areas such as:
Individual wellness
Clinical Nutrition
Healthcare Administration
Nutrition for sports
Allergies and intolerances
One unique aspect of this program is earning a concurrent master's degree. Areas of study include nutrition, public health, dietetics, or sensory sciences.
Parker University
At Parker, you can earn a Bachelor of Science degree in Nutrition Science. This online nutrition degree integrates evidence-based research and theory. The program focuses on human nutrition's biological, behavioral, and physiological aspects.
Comprehensive coursework in this program emphasizes the importance of nutrition in disease prevention and maintaining good health. Completing your undergraduate degree at Parker prepares you for advanced studies in graduate school, research, and pre-health profession programs.
Purdue University Global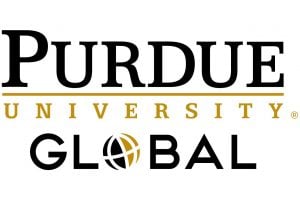 Accredited by the Higher Learning Commission, Purdue University's online BS in Nutrition degree offers a holistic nutrition concentration. A total of 180 hours of coursework is required to complete this program.
With three flexible online start dates, you will explore study topics such as nutrition principles, metabolism, pharmacology, food digestion, and absorption. Your learning experience also involves gaining practical knowledge through internships. Through an internship, you can add real-world experience to your resume that goes a long way toward building your professional skills.
University of Alabama

Enrollment in this Bachelor of Science in Food and Nutrition degree program is 100% online. Before admission, you must complete two chemistry courses: introductory and organic. Some of the other degree requirements include:
Educational Statistics
Community Nutrition
Management of Food Service Systems
Be aware that there is a course recency requirement. This means that you cannot transfer credits from the following courses if taken five years before enrollment:
Applied Nutrition
Experimental & Functional Food Science
Medical Nutrition Therapy I
University of Alaska-Anchorage


While completing the BS in Dietetics, you take rigorous coursework in food science, counseling, clinical and community nutrition, and communication. You can take the exam to become a registered nutrition and dietetics technician if desired.
Part of completing 120 credit hours includes a strong theory and practice foundation in community nutrition, medical nutrition therapy, and culinary medicine. Additionally, the program offers a Nutrition Care Process that teaches you how to serve diverse populations across their lifespan.
University of Arizona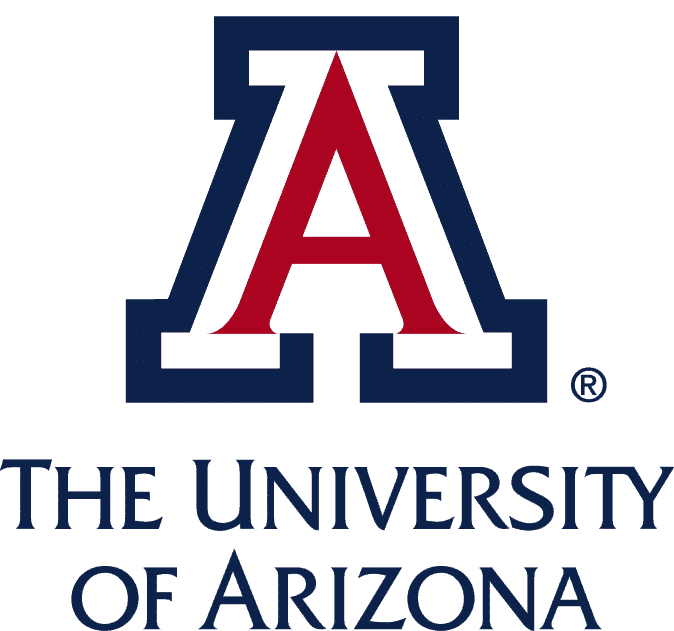 This BS in Science Nutritional Science online degree examines how food and nutrition impact health and disease throughout a person's lifespan. Coursework includes nutrition assessment, biology and metabolism, food and science safety, and therapeutic diets.
Additionally, your degree program will cover one of two emphases. For Nutrition, you are prepared to pursue graduate studies and careers in food science, dentistry, nutritional biochemistry, physical therapy, and nursing. With the Dietetics emphasis studies, you can apply for internships and become registered as a dietitian.
University of North Dakota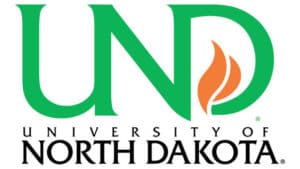 Even if you are not a North Dakota resident, you pay in-state tuition for the BS degree in Human Nutrition. Choose between health promotion and science tracks to prepare for a nutrition career.
Either track helps you understand the science of normal nutrition. You gain knowledge in conducting assessments to determine needs and interventions for better nutrition practices. After graduating, you are prepared to guide communities, groups, and individuals in making healthier lifestyle and food choices.
University of Northern Colorado


If you want to become a registered dietician nutritionist, this online BS in Dietetics degree might be the right fit. You will study a wide range of rigorous coursework about food and nutrition.
Upon graduation, you are prepared to pursue careers in healthcare, government, and community setting. Some of the topics explored in the program include cultural, social, psychological, and environmental aspects of how people access and consume foods.
If you already have a bachelor's degree in a related field, you can complete the Didactic Dietetics Education Certificate instead of finishing another degree.
Weber State University


This online Bachelor of Science degree in Nutrition Education has integrative nutrition and sports nutrition concentrations. You can work in health and fitness facilities and research laboratories with either specialization.
You can customize the curriculum based on your concentration. Coursework explores cultural sensitivity, diet designs, and contemporary challenges to nutrition and fitness.
A major in integrative nutrition covers broad nutrition topics such as lifespan, fitness, sustainable cooking, and current issues. With sports nutrition, you cover athletic nutrition and diet. Topics may include advanced human nutrition, exercise, sport science, and physical education.
Getting Your Online Nutrition Degree
Students who complete their online degree in nutrition prepare for an exciting field of study with various advancement opportunities. They gain an educational foundation to positively impact their community in tangible ways.
If you are interested in how science works with the body and are passionate about making a substantial difference, a bachelor's degree in nutrition might be the right for you. Now is a perfect time to explore your options. Many colleges and universities offer various nutrition-related majors with flexible class schedules to accommodate your life.
Prepare to Make Positive Changes in People's Lives!
With proper research and consideration, online programs can provide quality education, accreditation, and opportunities for practical experience. The flexibility of online learning environments allows students to keep their education with work and other personal commitments balanced. While evaluating the worth of an online nutrition degree, it is crucial to consider factors such as career opportunities, networking possibilities, cost, and personal learning style. By carefully assessing these aspects and making informed decisions, you can embark on a rewarding educational journey that will make a huge impact on people's lives.
Related Resources
2023 Best Online Master's in Nutrition