Dietitians and nutritionists sometimes choose to further their education with a master's degree. An online nutrition master's also gives students from other disciplines an opportunity to change their area of focus. It's also a great opportunity for those in related careers to become nutritionists or dietitians. An online nutrition master's prepares graduates to educate the world and help individuals choose healthy food options. Nutrition consultants and registered dietitians work in a variety of settings, with some serving individual clients and others educating entire communities.
Is an Online Nutrition Master's Worth It?
It's well worth it to pursue a master's in nutrition online from a salary perspective. It can increase perspective salaries by up to 20 percent according to Indeed. The field also has a very low unemployment rate, making it a solid choice for those seeking job security. Health educators and researchers often must have an advanced degree to be selected by prospective employers. By earning an online masters in nutrition, students gain the ability to influence various communities and populations.
Additionally, requirements in the field are changing. By 2024, all new registered dietitians will need at least a masters degree to practice. This will make the field more competitive, with existing RDs competing with better-educated new entrants to the field. Taking all this into account, it makes sense to go for a masters in nutrition online just to stay relevant in the field.
Why Should I Get My Online Nutrition Master's Online?
Students who complete their online masters in nutrition may find it easier to become employed in the private and public sectors. Positions in this field often require advanced leadership and communication skills as well as analytical abilities to conduct research programs. Online coursework can prepare students for careers in education, government, media, business, healthcare, and education.
Types of Degrees and Specializations in Online Nutrition Master's
A nutrition master's holds opportunities for specializations in particular areas. The most common degree concentrations include community nutrition, clinical nutrition, global health, and public policy. However, students should work with their school of choice to customize their education to match their career goals.
What Will I Learn in an Online Nutrition Master's Program?
With a master in nutrition online, students learn how to guide the health and wellness of others. They need to take many classes regarding how the human body processes food and the best food for various populations.
Here are some examples of classes for a typical masters in nutrition online:
Dietary Needs for Aging: As people age, their nutritional requirements change. These classes prepare students to meet the needs of older clients.
Global Population: Understanding global food supplies can educate students about the inequities of food availability to different populations. This is a critical factor in addressing world health issues through nutrition initiatives.
Health Counseling and Education: In these courses, students learn to work with groups or individuals, teaching them how to make better food choices.
Health and Nutrition Ethics: These classes teach students important information regarding healthcare privacy laws and other factors that play into how dietitians serve their clients.
Human Physiology: food choices and nutrition are intimately tied to how the body works and develops throughout someone's life cycle.
Maternal and Child Nutrition: Some dietitians focus on pregnant women and lactating mothers. These courses teach students the importance of good nutrition throughout pregnancy and beyond, as well as child nutrition topics.
Metabolism: Biochemistry focuses on how food intake and metabolic rate affect nutrition and health.
Nutrition Theory: In these courses, students learn about the consequences of poor nutrition.
Research on Nutrition Topics: These courses are key for students who wish to become researchers.
Technology for Dietetics: Online courses and apps for nutrition are prevalent. These courses teach students how to find or create reliable digital nutrition plans.
Careers and Salary
Salary is often a key motivator when it comes to career choice. Pursuing a masters degree often increases the salary potential in any field, and this field is no exception.
Do I Need a Master's Degree in Online Nutrition Master's?
Masters of nutrition jobs off the pay higher than those only requiring a bachelor's degree. For those working full time jobs, it might make sense to take their classes online while they continue earning a living or pursuing their careers. Masters in nutrition job opportunities are the same as degrees obtained by attending classes in person. Most employers care more about the quality of the education and caliber of a candidate than where they learned the material, whether it be at home or in a physical classroom.
What Can I Do with a Master's Degree in Online Nutrition Master's?
Master in nutrition jobs can be found across a variety of sectors, including public institutions and private corporations. Many graduates start their own businesses as consultants. Nutritionists and dietitians promote awareness of good food choices. They gain a unique understanding of physiological and biochemical processes affecting health and nutrition. Therefore, masters in nutrition jobs vary widely, with many focusing on specific populations.
A masters of science in nutrition salary averages around $62,000, according to the Bureau of Labor Statistics. This puts a masters in nutrition salary just above what average wage earners make, but a top earner's master in nutrition salary exceeds $93,000. With a master degree in nutrition salary, those working in outpatient care centers averaged around $75,000. Meanwhile, a masters in nutrition salary for government agencies and departments average is $62,000. Those practicing in hospitals at the private, state or local level also averaged around $62,000 for their masters degree in nutrition salary. Masters of nutrition jobs also include those in nursing and residential care facilities, who earn around $61,000 on average.
Most dietitians and nutritionists hold full time jobs. Depending on the setting, jobs for masters in nutrition may include frequent travel and evening and weekend hours.
What jobs can you get with a masters in nutrition?
Master in nutrition jobs include some of the most interesting settings and most rewarding careers available. For example, jobs with a masters in nutrition include consultant dietitians and coaching dietitians. Here's a look at the average master degree in nutrition salary for common career opportunities in this field:
Consultant Dietitian
The salary range is $42,000 to $82,000 according to ZipRecruiter.com. Consultant dietitians work in health spas, medical practices, nursing homes and more. Graduates may go on to specialize in long term care needs for older adults in skilled nursing facilities.
Technology Dietitians
Top masters in nutrition salary earners include technology dietitians who bring home$80,820 – $110,000 annually. Dieticians can specialize in food photography, online educational courses, and cooking videos, among many other career specializations involving digital content.
Supervisory Dietitian
Masters in nutrition jobs include supervisory dietitians who make well over six figures on average. The salary range for this position is typically$102,040 – $132,649 annually. These professionals direct and coordinate nutrition therapy services in a medical setting. They often act as liaisons between various departments and coordinate multiple team members.
Coaching or Counseling Dietitian
Graduates may also focus on coaching or counseling opportunities with a salary range of$104,00 – $162,240 annually. Many corporations employ dietitians to provide in-person or virtual health and wellness advice for their employ. Online apps, corporate wellness companies, and medical consulting firms also hire coaching or counseling dietitians.
Director of Nutrition
Those who already work in the field may pursue a masters degree to advance into leadership positions. As a director of nutrition, graduates can expect to make around$125,879 – $156,829 annually. Directors commonly oversee activities and manage employees. In other cases, they may work with other business entities and leverage relationships with government agencies. They also develop programs and maintain policies and procedures in the private and public sectors.
Nutrition Communications
Communications specialists dealing with nutrition topics often make over six figures. In some cases, they hold a retainer relationship that guarantees them a minimum income, such as 20 hours per week at $100 or more an hour. These individuals may make appearances on local and national news shows or serve as expert consultants in a variety of capacities.
Eating Disorders Dietitian
A masters degree in nutrition salary varies greatly depending on the work setting and employer. This article on Eating Disorder Dietitian provides examples of jobs in this highly specialized and sensitive area.
Worksite Wellness Dietitian
With a masters in nutrition salary of $100,000+ annually, a worksite wellness dietitian can make a good living and impact large populations. For students who wish to make an impact on hundreds or thousands of employees, this could be an ideal career choice.
Nutrition Blogger
With a master in nutrition salary, students can earn a lucrative salary online. They often start their own websites or work for organizations promoting healthy foods.
Choosing the Best Program for Me
When choosing the best masters in nutrition program, students should take admission requirements and accreditation into account.
Admissions
While admissions criteria change across various online schools, here are some of the most typical requirements:
Bachelor's degree* or higher, preferably in a related field
A cumulative GPA of 3.00 or greater
Letters of recommendation
Admissions essay
Test scores (varies by university)
It's essential to check with each school regarding application requirements. For example, most schools charge an application fee, which may vary from $40 to over $200.
Accreditation
There are many different nutrition certifications offered by reputable national or regional organizations. Before obtaining a certification, students should fully understand its value in their area of specialization or geography. For example, The National Council on Strength and Fitness (NCSF) offers numerous certifications for dietitians and nutritionists. It is accredited by the National Commission for Certifying Agencies. The American Council on Exercise (ACE) also offers numerous certifications in the field.
he Accreditation Council for Education in Nutrition and Dietetics (ACEND) is one of the major accrediting agencies for colleges and universities offering programs for registered dietitians. Schools that undergo accreditation show that they meet the high quality standards of independent, nonprofit reviewing organizations. Those making this evaluation have a long history of excellence in the field.
Without the proper accreditation, a degree won't be very valuable. Students who ignore the accreditation status of their chosen school may find that their degree isn't worth much to employers. Students can check the accreditation status of various online colleges and universities through the Council for Higher Education Accreditation (CHEA).
How Do Graduate Schools Become Accredited?
There are a number of ways that schools become accredited. Many schools apply for accreditation through regional agencies while others are accredited through national organizations. This varies by industry and region.
The process is generally the same. It starts with preparation and self-examination. Schools that want to become accredited must gather materials that show their accomplishments. This includes a report showing all the information required by the agency that will perform the evaluation.
Next comes the peer review. Once an institution applies for accreditation, academic peers will review their application. Sometimes, this takes place on site so that the peer review group can see the high quality of education at the university or college.
After the peer review, there is another visit and examination process. A team of professionals will visit the college or university. At this time, they will review the offerings and programs at the school, focusing on whether it exhibits a high quality of education on all levels.
It may take up to 18 months for schools to receive a decision on whether they will receive accreditation. If they do, there's an ongoing review to make sure the school maintains its high standards. This may require more paperwork, interviews, and checks on areas where there's opportunity for improvement.
It's essential to choose a school with the appropriate accreditation to make sure that a student's degree can truly boost their career.
Financial Aid and Scholarships
Best online nutrition masters programs offer financial aid and scholarships to qualified students. Financial aid for graduate schools includes scholarships, fellowships, grants, loans, and assistantships.
The best online masters in nutrition programs also have robust financial aid departments ready to help students find and fill out the appropriate financial aid paperwork. Students should exhaust all opportunities to receive free aid. This might include tuition assistance in exchange for research and assistant opportunities.
Students should choose the best online masters in nutrition based on both their areas of interest and scholarship and financial aid opportunities. Student loans should be the last resort since all money has to be paid back. Direct loans include federal PLUS loans, but students can also seek private loans through their bank and other financial institutions.
For those considering graduate school, it's important to make sure that there's enough funding in place before starting the program. Without the proper funding, students may find themselves running out of money before they complete the program. Getting financial aid sorted makes sense on numerous levels.
Here are some of the places that graduate students find financial aid:
FAFSA: The Free Application for Federal Student Aid is available for both undergraduate and graduate students. It gives applicants access to school-based grants and federal and state funding.
Organization grants: Industry-specific organizations and potential employers are great sources of grant money to fund a student's education.
Scholarships: Individuals, government agencies, and public organizations all offer scholarships. Many scholarships are specific to the field or industry in which a student will work.
Fellowships: This is an excellent opportunity for students who want research experience. Fellowships are based on interest and academic performance. Private schools, government agencies, and many other entities offer fellowship opportunities to nutrition students.
Assistantships: Tuition waivers and stipends in exchange for work can help students pay for living costs while working toward their master's degree.
Employer tuition assistance: Many employers offer tuition reimbursement for degrees that will benefit the company. Take note that many employers require a commitment in exchange for tuition assistance. For example, you might have to remain with your organization for one to five years after obtaining your masters.
Certifications and Licensure
Registered dieticians are nutrition and food experts. The Commission on Dietetic Registration's (CDR) works with numerous health care, industry and business agencies to determine the requirements for this designation. Registered dietitians often have to take an exam specific to their state of residence.
It's important to understand the licensing requirements, designated by individual state licensing boards and agencies.
Nutrition Degree Programs – Online Schools
The following college master's degree programs are presented in alphabetical order, unranked.
Adelphi University
The MS in Nutrition at Adelphi University provide students with the scientific knowledge and expertise needed to prevent diseases and promote their careers. The program offers a streamlined curriculum focusing on core competencies, such as the latest research in nutrition science. It's a fast-paced, completely online offering that allows students who work or who have other obligations to manage their time while preparing for opportunities in this ever-expanding field.
Benedictine University
Benedictine University's MS in Nutrition and Wellness allows students to take one class at a time. Doing so, they can complete the program in 18 months to two years. It combines nutrition science and teaches students how to develop wellness programs. Those who already work in the field can retool their existing knowledge and those wishing to switch careers can maximize their exposure to essential knowledge needed to succeed in the field. Additionally, students can choose from two concentrations. The health education and promotion concentration is ideal for those who wish to become educators and healthcare or community settings. Meanwhile, nutrition entrepreneurship concentration allows students to customize their degree to their personal and professional goals.
Indiana University of Pennsylvania
The MS in Food and Nutrition at Indiana University of Pennsylvania provides students with the knowledge needed to expand their practice in education, biology, journalism, exercise science, marketing, and other feels. Those who are already registered dietitians often choose this program to improve their leadership skills and learn the latest trends in the field. This program focuses on human and applied nutrition. It prepares students to lead others in the industry by contributing to the advancement of food and nutrition knowledge. Students will translate the latest knowledge into information that can be used to promote general health and wellness.
Mississippi State University
Mississippi State University's MS in Food Science, Nutrition, and Health Promotion aims to create practitioners with advanced competency in designing and implementing health programs. The core coursework helps students develop skills for jobs that require the Certified Health Education Specialist credential. Graduates emerge ready to take on leadership roles in food science and nutrition. The health promotion emphasis expands the role, preparing students for entry-level or senior level jobs in numerous public and private organizations.
New York Institute of Technology
The MS in Clinical Nutrition at New York Institute of Technology transforms students into experts in biomedical nutrition therapy. Students learn how to assess the nutritional status of individuals and design wellness plans to improve their health. This fully online program offers access to the latest technologies and includes dynamic interaction between students and faculty members. Electives range from oncology nutrition to pharmacology to health sciences. This is an excellent opportunity for students who wish to tailor their degrees to meet their specific areas. Topics include eating disorders, obesity, and other relevant nutrition concerns.
North Carolina State University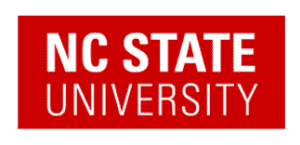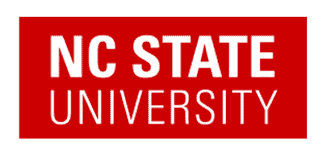 North Carolina State University's Master of Nutrition specifically aims to help graduates kickstart their career in animal nutrition or human nutrition. Graduates step away with a broad knowledge of holistic nutrition. Additionally, they learned to communicate scientific information in clear and concise ways for general consumption. Graduates often go on to work in both industry and nonprofit sectors. It offers concentrations in specific areas of interest, including human nutrition and food science. This prepares them for roles as counselors to both individuals and organizations.
Penn State World Campus
Penn State World Campus' MPS in Nutritional Sciences prepares students for evidence-based careers in nutrition and dietary services. This completely online program is perfect for students who wish to study from the comfort of home or wherever they happen to be. It's also ideal for remote learners who would have difficulty attending classes in person. The program has a core curriculum that emphasizes critical thinking and students gain exposure to interactive technology that truly engages them in the learning process. Those who wish to focus on developing their leadership skills might choose this program over other online universities.
Stony Brook University
The MS in Nutrition at Stony Brook University has coursework that includes advanced nutrition in clinical practice and macro nutrients and metabolic regulation. Students come from varying backgrounds, including those who already work in healthcare and nutrition roles. However, practicing physicians also find this program fulfilling. This prestigious university has a rigorous online program that makes it easier for those who travel, work, or have other commitments to complete their degree quickly.
Texas Woman's University
Students can complete Texas Woman's University's MS in Nutrition in as little as one year. The school touts the affordability and quality of its program and promises career preparation for graduates. There are many electives available that focus on individuals, communities, and the environment. Small class sizes make it particularly attractive to those who want access to knowledgeable and supportive faculty members. Flavor scientists, emulsion chemists, and many other professionals contribute to the impressive faculty roster at Texas Women's University.
Tufts University
The Master of Nutrition Science and Policy at Tufts University provides an opportunity for career changers and those in the health profession to further their knowledge of nutrition science. It also includes recent graduates with undergraduate degrees in nutrition or health science. This world class program features an interdisciplinary curriculum. Core courses include global nutrition, applied nutrition, and food policy. Electives allow students to tailor their study to their areas of interest or intended careers.
Professional Organizations in Online Nutrition Master's
Students often choose to join professional organizations that provide access to knowledge and potential employers. Fad diets and trends often receive more attention than proper nutritional information. By joining professional organizations, students can ensure that they have access to cutting-edge information that will allow them to better educate clients and communities. Dietitians and nutritionists should choose professional organizations that match their ethics and interests.
Here are a few examples of nationally recognized organizations that offer student participation:
Related
Best Online Master's in Exercise Science