With an online Master's in Library Science (MLS), you'll join a thrilling profession in great demand. As technology progresses, new careers in library services are constantly being established.
Currently, you can pick a career track geared to certain types of library patrons. Examples are college students, lawyers, or healthcare professionals. Or you can focus on managing a particular media, such as music, film, maps, photographs, or digital art collections.
An online master's degree program is a highly convenient format. By not commuting to school, you save considerable time and money. You can also study efficiently.
In a relatively short time frame, you'll graduate with advanced skills in researching, maintaining, and sharing data with clients. Then, upon employment, you'll earn a respectable salary.
Here's how to choose an upstanding MLS degree program, followed by profiles of 10 reputable schools.
The Best Online Master's in Library Science
As you research online Master's in Library Science programs, note if they meet the following educational standards. The most esteemed schools have these qualifications and services:
Accreditation
Financial Aid and Scholarships
Practicums
Job Placement Services
Online studies are facilitated in two ways: synchronous and asynchronous. With synchronous learning virtual classes have scheduled meeting times, mandating your participation. You engage with your peers and instructors during these live-streamed sessions, gaining immediate feedback.
On the other hand, asynchronous learning is known for ultimate flexibility. Here there are no set class times. While you will likely need to finish all coursework by a deadline, you can work on it at any time of the day or week. Thus, with asynchronous classes, it's easier to integrate studying with your work, family, and personal life.
So, which class format is best? It depends on your personality and lifestyle.
Specializations for an Online Master's in Library Science
You'll notice that schools vary in their abbreviations for this type of degree:
MLS – Master's in Library Science
MLIS – Master's in Library and Information Science
All accredited MLS and MLIS degree programs will prepare you for a distinguished career in the field. Yet, if you specialize in a particular area of library science, you'll be eligible for the highest-paying jobs. Below are popular tracks to leadership positions and their rewarding responsibilities.
Youth Services Librarianship
In our technology-dependent nation, kids need to develop a love of reading and learning. As a children's librarian, you can be an enthusiastic role model. You'll show tykes and teens how to use library resources, fostering an appreciation for the wonder of books.
Imagine the rapt faces of first-graders as you read a captivating tale during Story Hour. Or picture the grateful smiles of teenagers when you find the books they seek for reports.
You'll also tailor library services to the needs of the local community. For instance, you can design literary programs, preparing youth for future career success.
Academic Librarianship
If college and university settings inspire you, consider becoming an academic librarian. You'll empower students and researchers to access, compile, and analyze data.
Frequently, large institutions have several on-campus libraries serving different schools. Examples are medicine, dentistry, and law. At such schools, academic librarians may have faculty status, including tenure. So, if you were to achieve this, you'd have the right to retain your job indefinitely!
Health Science Librarianship
Upon completing this program track, you'll be a driving force for improved patient care. Medical professionals will seek your expertise in finding authoritative health information.
The need for health science librarians is ever-increasing. Employers include large physician group practices, hospitals, pharmaceutical firms, insurance companies, and community health clinics.
Archival Studies
Do you find history fascinating? Moreover, are you methodical with keen attention to detail? If so, you'll thrive as an archivist.
Your essential role will be organizing, cataloging, and maintaining archival documents for regulatory and historical purposes. Jobs abound at museums, large corporations, government agencies, religious communities, and historical societies.
Public Librarianship
Most likely, exploring libraries in your former years sparked your current interest in library science. As a public or reference librarian, you'll make literary resources available to patrons of all ages.
For example, you can formulate "pathfinders" lists of resources related to certain topics. Or you can show college students how to cite sources in a paper.
Additionally, you'll have the joy of designing library programs, implementing them, and building literary collections.
Art Librarianship
If you're enthralled by the visual arts, you'll enjoy this career track. Once hired, you'll catalog art collections and books, answers patrons' questions, and direct them to library materials.
For instance, you can help artists access online tutorials and books to refine their skills. Or you might hold a creative writing seminar for those aspiring to be novelists. Additionally, many art librarians host poetry workshops and art shows.
You'll find employment at universities, art museums, firms with digital art collections, and art libraries.
Law Librarianship
Attorneys, judges, and court officials depend on the in-depth research skills of law librarians. You'll cull legal information from library resources with remarkable efficiency in this capacity. You'll also procure, classify, and manage law research collections.
Law librarianship may include sub-niches, enabling more refined specialization. For instance, you could focus on government documents or patents.
Law librarians work at universities, law firms, courts, government agencies, law schools, and legal technology firms.
Music Librarianship
You need musical talent and formal training to qualify for this area of concentration. You'll build, catalog, and maintain music collections as a music librarian. Furthermore, you'll also answer patrons' questions on music literature and musical works.
Employment options are vast! You can apply to TV and radio station libraries, music conservatories, and university research libraries. Or you can opt to work with orchestras, bands, music publishers, and music societies.
Career and Salary Information
According to the US Bureau of Labor Statistics (BLS), graduating librarians have a promising future. The BLS predicts a 6 percent increase in jobs through 2031. Meanwhile, library media specialists, such as archivists, can expect a 12 percent surge in job opportunities.
Below are current median annual salaries for the positions described above:
Admissions Requirements for an Online Master's in Library Science
Every online MLS degree program has certain prerequisites, admission requirements, and an application. So, refer to a school's website for details, including the application deadline. Still, before applying, you can begin gathering and assembling the following documents.
Official Transcripts
One prerequisite for MLS program admission is a bachelor's degree in any field. For proof of your degree, request the official transcripts from your undergraduate school. Most MLS programs mandate an incoming grade point average of at least 3.0.
GRE or Miller Analogies Test Scores
Some schools don't require them, so check with each university where you wish to apply.
Resumé
Compile a CV showing your education history, work experience, and professional achievements.
Personal Statement
Type a short essay on why you seek to attend the school's online Master's in Library Science program. Include your educational and professional goals.
Letters of Recommendation
Obtain references from those who can attest to your academic strengths, such as college and university professors. Most schools request three letters of recommendation.
Accreditation
Typically, employers of library science graduates expect them to have a master's degree from an accredited program. Accreditation shows that a school meets the highest educational standards, yielding exemplary graduates. 
The primary regulatory agency for MLS and MLIS programs is the American Library Association (ALA). Alternatively, schools can earn accreditation from the Council for the Accreditation of Educator Preparation (CAEP).
Both organizations conduct thorough evaluations of a given program's administrative policies and practices, curriculum, faculty, and financial aid offered. Once a school receives accreditation, it must undergo periodic re-assessments to maintain its professional standing.
Curriculum and Courses
Online MLS degree programs vary in the academic credit hours they stipulate for graduation. A school must provide at least 36 credit hours for ALA accreditation.
Universities also differ in their curricula. Generally, each school addresses the following:
Professional Pathways
Information and Media
Data Assessment, Organization, Management, and Preservation
Client Resources
Below is a sampling of foundational courses.
| | |
| --- | --- |
| Introduction to Library Science | Recounts the history of library science and provides an overview of the latest practices. |
| Information Science and Technology | Teaches how to access data through online searches and resource navigation. You'll also learn how to store, retrieve, and share library information. |
| Research Methods | Instills efficient strategies for solving research problems through defining, analyzing, and integrating educational information. |
| Data Organization | Explains the principles and modes of organizing data, including bibliographies and metadata titles, streamlining access to library materials. |
| Introduction to Cataloging and Classification | Describes how to analyze, classify, and catalog library materials according to the standard rules of the Dewey Decimal System and the Library of Congress. |
| Records Preservation | Explores why non-print and print collections deteriorate, how to ensure their longevity, and ways to prevent damage during a disaster. |
| Computer Technologies for Information Management | Imparts specific knowledge and skills for operating library system hardware and software, managing repositories, and safeguarding data. |
| User-Centered Information Services | Shows how to design and implement a patron-friendly library system. |
Financial Aid & Scholarships
Financial assistance can come in the form of grants, scholarships, work-study programs, tuition assistance, and loans. Scholarships are a type of financial aid awarded based on criteria like academic excellence, leadership potential, or specific demographic factors. Many universities, professional associations, and private foundations offer scholarships specifically for library science students.
Grants are another type of financial assitance that does not require repayment. They are commonly awarded based on financial need or other specific criteria. Students can explore federal grants such as the Pell Grant, as well as state and institutional grants that may be available for library science students.
Federal and private student loans are another option for financing a Master's in Library Science. It is important to carefully consider the terms and interest rates associated with these loans, as they will need to be repaid after graduation.
To get started, contact your preferred school's financial aid department to discuss available options. Also, fill out a Free Application for Federal Student Aid (FAFSA) to determine how federal aid can make your educational goals accessible.
What Can You Do With an Online Master's in Library Science?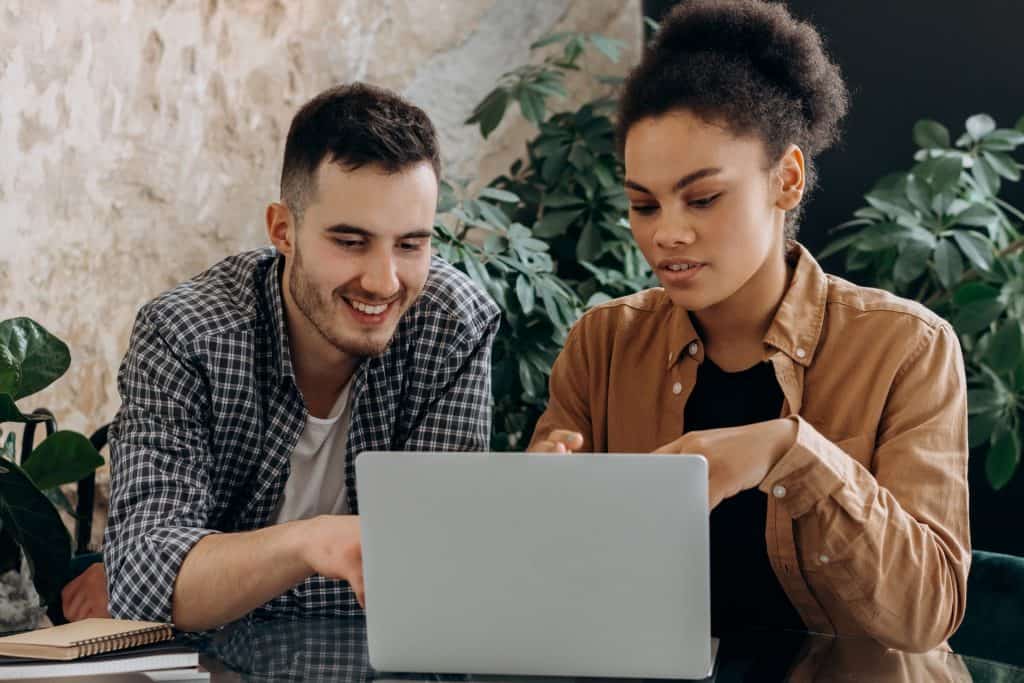 As presented above, library science is a burgeoning field with various specialties available. You can opt to work with a particular population, such as children, medical staff, or legal professionals. Or you can focus on maintaining and preserving certain types of media. Examples are films, computer records, photographs, maps, or artworks.
Additionally, you can decide between a non-profit or corporate job setting. Whatever your chosen career, you'll find gratification in using your polished skills in research, analysis, and archiving. Meanwhile, your employer and patrons will highly value your dedicated service.
How Much Does an Online Master's in Library Science Cost?
Currently, the average program cost for tuition and fees is $11,740 for in-state students and $26,213 for out-of-state students. These quotes are for degrees from public institutions.
Still, don't let these figures douse your motivation. You can trim them considerably with financial aid, a scholarship, or tuition assistance from an employer.
Plus, many online curricula don't use textbooks, saving you hundreds of dollars throughout a degree program. Moreover, you won't be commuting or living on campus. Thus, you'll avoid the costs of transportation or campus housing and meals.
How Long Does it Take to Get an Online Master's in Library Science?
Most MLS degree programs encompass two years of study. Still, some schools offer accelerated tracks by which you can graduate sooner. This entails taking two courses per semester.
Are There Affordable Online Master's in Library Science?
Yes, public universities are more budget-friendly than private schools. Public institutions are state universities receiving funding from their respective state governments.
Each state in the US has a public university. Students living in that state usually pay less tuition than out-of-state or international students. Meanwhile, public institutions tend to have large enrollments, also lowering tuition rates.
Conversely, private universities get most of their funds from student tuition and fees, research grants, and alumni donations. Some schools receive endowments from large organizations. If you find an online program at a private school that piques your interest, apply and see what financial aid options are available. You may find that financial aid makes a school with higher tuition more affordable.
Is Getting an Online Master's in Library Science Worth It?
Absolutely! Your responsibilities will be engaging and rewarding, making each workday exciting. You'll also meet and serve fascinating people, grateful for your guidance and assistance. Moreover, you can apply your knowledge and skills to other fields. Examples are information technology and business.
10 of the Best Schools Offering Online Master's in Library Science Degrees
The degree programs featured on this list are from reputable, regionally accredited universities. The schools are listed in alphabetical order.
Appalachian State University
This online MLS program is part-time, designed for students seeking future employment at a rural library or school. The format is synchronous, combining scheduled online classroom sessions with coursework done on your timetable.
You'll need 36 credit hours to graduate. At that time, you can apply for certification and NC state licensure as a Media Coordinator. Additionally, App State offers a dual master's degree with a Master of Arts in Educational Media. Currently, the tuition rate is $304 per credit hour for North Carolina residents, totaling $10,944 for 36 credits.
San José State University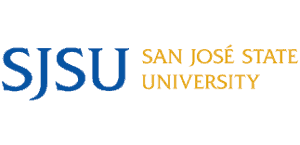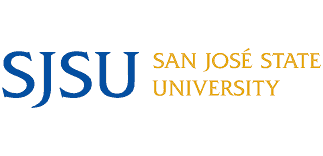 At SJSU, you can customize the curriculum of the Master of Library and Information Science degree to suit your career goals. The program includes an internship, some available virtually. All the degree components have an online format, such as guest speakers, research opportunities, and academic advising.
Meanwhile, you'll interact with your instructors and peers through social platforms and web conferencing. You can access most of the course material anytime. Graduation requires completing 43 units and creating an e-portfolio or thesis.
Texas Woman's University
Despite this university's name, it's co-educational welcoming men. TWU has several specialization tracks for their MLS program:
Technical Services/Cataloging
Special Librarianship
Academic Librarianship
Health Science Librarianship
School Librarianship
Public Librarianship
Information Technology
TWU is also unique in providing a dual master's degree with a Master of Science in Health Studies. To graduate, you'll need 36 credit hours, 160 hours of practicum experience, and a portfolio.
University of Alabama

The online format for this school's online MLIS is the "cohort model," providing group support from your peers. You'll attend synchronous or live virtual sessions one night per week. This entails interacting with your group and discussing the lesson with your instructor.
UA's elective courses include:
information literacy
youth services
digital stewardship
special libraries
academic libraries
public libraries
social justice
Or you can specialize in Archival Studies or School Library Media.
Additionally, UA offers an accelerated degree program by which to graduate in less than two years. To accomplish this, you'll need to take two courses per semester for a total of 36 credit hours.
University of Kentucky
This Master's in Library Science program is #17 in the nation, ranked by US News & World Report.
You can enroll in the online program as a part-time or full-time student. Scheduling is flexible since the classes are asynchronous. During Spring Break, the school provides internships at the Smithsonian Libraries, the National Library of Medicine, and the Library of Congress.
Take your pick of these career tracks:
Information Systems
School Librarianship
Youth Services and Literature
Public Librarianship
Academic Librarianship
Health Sciences Librarianship – ranked #3 in the nation!
Or, if you prefer customizing courses toward your career goals, choose the Generalist track. The program encompasses 36 credit hours. GRE Test Scores are not an admission requirement.
University of Missouri


This is the only accredited online Master's in Library Science program in the state of Missouri. Choose from these areas of concentration:
Digital Librarianship
Archival Studies
Academic Librarianship
Youth Services
School Librarianship
Public Librarianship
Typically, students take one or two courses per semester, completing the program in two to four years. Additionally, UM has a dual master's degree program with a Master of Public Affairs. Graduation requires 39 credit hours, a practicum, and an e-portfolio. UM estimates the cost of this program at $19,909.50.
University of North Carolina Greensboro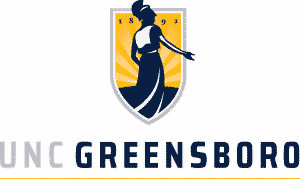 This 36-credit MLIS online program entails taking synchronous classes and a practicum. Most classes meet once weekly in the evening to accommodate students with jobs. The program includes five mandatory courses and numerous electives.
UNC Greensboro has two specialization tracks:
Instructional Technology
School Library Media Coordinator
Upon graduation, you'll also qualify to work as a librarian in special, public, academic, and elementary school libraries. Or you can serve as an information specialist at public and private organizations. Program completion takes three years on average.
University of North Texas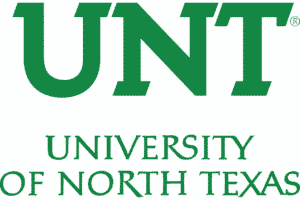 This online MLS program consists of 36 credit hours, including nine mandatory courses and three electives. You'll need at least a "B" in every course to maintain your enrollment.
UNT delivers a general program of study and six specialization tracks:
Music Librarianship
Archival Studies
Youth Librarianship
Information Organization
Law Librarianship and Legal Informatics
Knowledge Management
Graduation requires completing a paper, a practicum, and a "capstone experience." According to UNT estimates, tuition and fees cost $16,500 for Texas residents.
University of Southern Mississippi
You'll take synchronous classes in this 40 credit hour MLIS program. Students vary in the time to completion, between one to three years. Recently, USM dropped the GRE test score admission requirement.
USM offers six career tracks:
Government Librarian
Archivist
School Librarian
Academic Librarian
Public Librarian
Special Librarian (Legal or Medical)
The graduation requirements include a bibliometric research paper and a master's research project. Additionally, if you choose the archivist specialization, you'll need to write an archival paper.
Do you have an undergraduate GPA of at least 2.5? If so, you're eligible for a $500 Online Student Scholarship from the school, applicable to your first semester.
Online students pay the same tuition as Mississippi residents. Currently, the rate is $519.12 per credit hour, totaling $20,764.80 for 40 credits.
Valdosta State University
At VSU, the online MLIS program comprises 13 courses, totaling 39 credit hours.
Choose from these areas of concentration:
Conservation Librarianship
Reference Sources, Services, and Technology
Library Management
Archives
Youth Services
Special Libraries
Cataloging and Classification
Graduation requirements include:
Passing a Foundational Knowledge Assessment
Completing a Collection Development Project
Submitting an Ethics Project Report and Research Proposal
Compiling an E-Portfolio
With full-time enrollment, you can earn a master's degree in two years. Alternatively, you can attend school part-time, studying at your own pace.
Getting Your Online Master's in Library Science
Here's a summary of the steps to take:
Go to the website of each school where you wish to apply
Document the admission requirements, noting the application deadline.
Two weeks before that date, submit the following to each MLS program department:

official transcripts from your undergraduate school
GRE or Miller Analogies Test Scores, if necessary
your resume
personal statement
reference letters
MLS program application
payment for the application fee

Celebrate your acceptance!
Complete the MLS program and fulfill the graduation requirements.
Upon graduating, apply for either state certification or licensure, depending on the state where you aim to practice.
Golden Future
The best online Master's in Library Science programs have accreditation, financial aid, scholarships, practicums, and job placement services. They're also affordable, such as degrees awarded by state universities.
Classes may be synchronous or asynchronous, meaning scheduled or flexible. For accreditation, an MLS program must consist of 36 credit hours at least.
Additionally, the best schools have specialization tracks with courses tailored to a particular career. By choosing one, you'll be more valuable to employers. In turn, you'll merit a higher salary than with a generalist approach to practicing library science.
Median annual salaries range from $48,465 for a youth services librarian to $79,792 for an academic librarian. Thus, earning a Master's in Library Science is worthwhile, a career path to a golden future.