Graduates interested in law or whose careers would be further aided by legal expertise will be happy to learn they can take a Master's of Legal Studies (MLS) online program. Students will gain advanced knowledge and understanding of law in specific domains, such as business, finance, health care, or cybersecurity. They will also learn how to perform in-depth legal research, communicate effectively within their field, mediate or resolve legal disputes, and plenty of other advantageous skills.
Many bolster their careers by obtaining a legal studies graduate degree. Others find out they have an aptitude for law and continue to become legal, non-lawyer, professionals. Fortunately, prospective students can take advantage of online options to save time, energy, and money. There are a significant number of schools providing online legal studies master's programs. This guide will detail everything students need to know about a Master's of Legal Studies (MLS) online and help them determine if it is the right choice.
What Is a Master's of Legal Studies?
A Master's of Legal Studies program focuses on legal systems, bodies, rules and regulations, standards, and practices. It covers all aspects of general law in the United States and examines its application in specific sectors. Additionally, the program helps students develop soft skills necessary for working in legal environments. As an advanced degree, it also allows students to explore and develop their knowledge within a particular concentration, such as environmental law or compliance risk management.
Many prospective students wonder, "is becoming a Master of Legal Studies worth it?" It may be an excellent choice to obtain legal knowledge, advance current careers with legal skills, or build a foundation for some legal professions. However, an MLS does not prepare students to become attorneys or judges. These careers require law school.
Is a Master's in Legal Studies Worth It?
An online legal studies master's degree requires one to two years to complete, which is a serious amount of dedication and time for students. Since this is the case, they may wonder if a Master's in Legal Studies is worth it. There can be significant advantages to earning the degree, including:
More Career Options
A graduate degree in legal studies can open up job opportunities in two main ways. First, it can offer master's of legal studies jobs within a particular sector, industry, or establishment. Employees can now take on legal tasks or work confidently alongside other legal professionals. Likewise, with their advanced expertise, they can take on administrative roles in regulated industries, such as finance or healthcare.
Second, a master's in legal studies offers graduates the qualifications necessary to become arbitrators, mediators, conciliators, paralegals, or legal assistants. Whereas some jobs only require an associate's degree, a graduate degree showcases greater knowledge, understanding, and skills. Naturally, employers and clients value these attributes in their legal aids.
Higher Earning Potential
One of the main reasons graduates consider becoming a Master of Legal Studies worth it is earning a high salary. It may open up higher-level positions, jobs requiring specialized knowledge and skills, or jobs requiring more responsibilities. These circumstances can help employees with graduate degrees earn $12,000 or more than their undergraduate or associate peers.
Excellent Return on Investment
Compared to other legal degrees, a master's degree in legal studies is a much quicker program. Law school can take six to eight years, depending on whether it is a Master's in Law or a Juris Doctor (JD) degree. A Master's in Legal Studies degree only requires two years, meaning graduates can benefit from their qualifications quickly.
Why Should I Get My Master's Degree in Legal Studies Online?
Legal studies prospects can pursue their degree online or in person. For many students, an online
master's in legal studies is worth it because it offers more advantages, such as:
Lower Costs: Online studies are cheaper than in-person programs. On average, public institutions charge $600 less for remote programs, while private schools reduce rates by $90240.
More Flexibility: Typically, on-campus classes and professors' office hours are set-in-stone. However, schools develop online classes differently. In most cases, students can access videos, documents, and assignments on their own schedule.
Better Accessibility: Many students cannot or do not want to travel to school, relocate close to campus, visit classrooms, or purchase physical supplies. Online options mean more individuals can earn a Master's of Legal Studies and pursue a dream career.
Self-Paced Learning: Some individuals enjoy controlling their own learning experience. When they access online content, they can learn at their own pace, review the content as frequently as necessary, and ask for help on specific content.
Convenient Support: Schools provide support for their online students. They can connect with teachers, teacher's assistants, tutors, and their fellow peers quickly and easily. Institutions may also provide academic advice, tailored courses and schedules, career coaching, and employment or internship placements.
Reputable Schools: Many excellent, accredited schools offer online legal studies master's programs. Accordingly, students can be confident their degrees hold value and employers can rest assured their employees received a high quality education.
Types of Degrees and Specializations in Legal Studies Master's Online
When students look into a Master's in Legal Studies online, they may be pleasantly surprised by the numerous, available specializations. In this way, they can pursue their preferred interests or specific master of legal studies jobs. The most common concentrations include:
MLS in Criminal Law
A MLS in Criminal Law prepares students for a career in criminal law. It teaches students about the criminal justice system, criminal law and policies, and supporting accused individuals and victims. The concentration may be particularly beneficial for master's in legal studies careers in police work, probation, policy-making, criminal justice social work or psychology, and victim advocacy.
MLS in Compliance and Legal Risk Management
A MLS in Compliance and Legal Risk Management focuses on knowing the legal risks businesses frequently encounter and managing those risks effectively. Schools may divide this degree into smaller concentrations, such as a MLS in Cyber Security and Information Policy or a MLS in Business Law. Potential jobs include compliance analysts, managers, and executives.
MLS in Environmental Law and Policy
A MLS in Environmental Law and Policy concentrates on energy, natural resources, water, pollution, and ecosystem laws surrounding businesses and factories. It offers insights into international and domestic rules and regulations, and the associated risks. Related master's of legal studies jobs are environmental law legal assistants, consultants, analysts, coordinators, and board members.
MLS in Financial Compliance
A MLS in Finance or a MLS in Financial Regulatory Compliance ensures students understand compliance rules and regulations for financial institutions, banks, and stockbroking. Graduates can look forward to careers in financial compliance, or higher-level finance positions.
MLS in Health Law and Policy
A MLS in Health Law and Policy does a deep dive into the American healthcare system and the various legal concerns faced by organizations and patients. Many academic institutions provide further degrees under this umbrella, such as a MLS in Medical Device Compliance or a MLS in Pharmaceutical Compliance. Graduates can choose from a long list of careers in legal studies in hospitals, clinics, medical offices, and research facilities.
MLS in Human Rights
A MLS in Human Rights helps individuals learn about human rights law and human rights violations. Some schools may offer further concentrations within this sector, advocating for certain vulnerable persons. Students with interest in human rights advocacy, policy making, law enforcement, military, and human resources may benefit the most from this concentration.
What Will I Learn in a Master's of Legal Studies Online Program?
When students consider a master's program in legal studies, they should examine the course content. By doing so, they can ensure they receive the education and qualifications necessary for their different master's in legal studies career options. Most graduate programs require students to complete generalized coursework. Common classes include:
United States Law and the American Legal System
Legal Rights and Enforcement
Legal Methods and Process
Regulation and Compliance
Law and Organizational Management
Professional Ethics and Responsibilities
Legal Research, Analysis, and Writing Methods
Law of Information and Records
Mediation, Arbitration and Conflict Resolution
Communications and Negotiations
Networking Resources
If students select a concentration, they must also take specialized classes relating to their degree. In most cases, students have some freedom to pick their elective courses. Since this is the case, graduate students may need to do some research into their preferred master's of legal studies jobs so they can choose wisely.
Careers and Salary With a Legal Studies Master's
Most students take a graduate program in legal studies to increase job opportunities, advance their careers, and improve their salaries and benefits. Since this is the case, prospects may research "what can you do with a master's in legal studies" or "what will you earn with a master's in legal studies." Fortunately, they can find both answers right here.
Career seekers within businesses, firms, or organizations will be happy to learn the list of careers in legal studies is extensive. They can work as compliance officers, analysts, consultants, or contractors. Since they have an advanced degree, they can seize high level positions such as managers, directors, or executives. Individuals interested in specific legal work may look forward to becoming arbitrators, mediators, paralegals, or legal assistants.
A master's in legal studies salary is significantly higher than a relevant associate's or bachelor's degree. However, legal studies majors average earn $60,000 across all fields. Advanced degrees help professionals reach their highest earning potential. For instance, paralegals earn up to $88640, arbitrators and mediators receive $110,350, or compliance officers take home a master of legal studies salary of $117,500.
According to the Bureau of Labor Statistics, legal occupations have a median annual salary of $82,430.
| Legal Studies Careers | Annual Median Salaries |
| --- | --- |
| Chief Executives | $179,520 |
| Human Resources Managers | $126,230 |
| Postsecondary Education Administrators | $96,910 |
| Postsecondary Teachers | $79,640 |
| Compliance Officers | $71,650 |
| Police and Detectives | $66,020 |
| Claims Adjusters, Appraisers, Examiners, and Investigators | $64,710 |
| Paralegals and Legal Assistants | $56,230 |
| Arbitrators, Mediators, and Conciliators | $49,410 |
| Title Examiners, Abstractors, and Searchers | $47,310 |
A master of legal studies is a flexible degree, there are so many different paths you may explore with your education. Some people with a legal degree work in the business sector, while others feel drawn to the non-profit world. The choice is yours!
Do I Need a Master's Degree in Legal Studies?
Some legal professions only require an associate's or bachelor's degree to enter the field, including paralegals and conciliators. Yet, individuals looking to impress employers, improve their hiring appeal, increase their responsibilities, and boost their salaries may consider a graduate degree. An advanced degree helps workers handle the scope of their job, privacy or confidentiality concerns, and work with specific teams or persons.
Other positions require graduate or doctoral degrees, such as legal analysts or social workers. A Master's Degree in Legal Studies may fill the requirements or offer additional credentials for the resume.
What Can I Do with a Master's in Legal Studies?
There are numerous master's in legal studies careers available for graduates. Some prospective students may know exactly what they wish to do, while others still wonder, "what can you do with a master's in legal studies?" Consider the following list of popular choices:
Arbitrators, Mediators, and Conciliators: These professionals help resolve conflicts and assist with negotiations. Most employers only require an associate's degree, providing $49,410 annually. A master's in legal studies salary is $110,350.
Paralegals and Legal Assistants: Paralegals and legal assistants are the most common master of legal studies jobs. They help lawyers or other legal professionals, especially by preparing important documents. They earn an average of $56,230 annually, but can increase their earnings to $88,640 with a graduate degree.
Compliance Officers and Directors: Compliance officers ensure that all policies, procedures, and processes comply with government, industry, and regional laws. The average raise is $71,650 with a bachelor's degree. A master of legal studies salary can push this to the higher bracket of $117,500.
Business, Management, or Policy Analysts: Business analysts perform research and analysis to determine how a company can improve its operations. Those with expertise in legal studies may help firms reduce risks and maintain compliance. The highest earners take home $163,760 annually.
Contract Negotiators: Contract negotiators help businesses analyze and negotiate agreements, and resolve conflicts that may arise between parties. Typically, they earn an equivalent salary to other master's in legal studies career options like arbitrators, mediators, and conciliators.
Law Enforcement: Police officers, probation and parole officers, and detectives maintain order, enforce laws, and encourage justice. Professionals with advanced degrees or experience can earn up to $105,540 per year.
Social Workers: Social workers may need to understand the legal system, its influences, and its consequences to help accused individuals and victims. Most social workers need a bachelor's or master's degree, topping $82,840 annually. An additional MLS credential can help workers reach this yearly salary.
Managers and Executives: When career seekers ask, "what can I do with a master's in legal studies", they may not consider senior roles in companies or organizations. Their expertise, skills, and experience may allow them to obtain these roles faster.
Choosing the Best Program for Me
Choosing the best master of legal studies online can be challenging. Applicants should pay close attention to specific aspects of their school and program, including: specializations and course content, admission requirements, accreditation, and available financial aid and scholarships.
Specializations and Course Content
Many academic institutions offer law and legal degrees. Students should ensure they select the right degree, concentration, and classes to reach their career goals. Academic advisors are sometimes available to help students select the appropriate program.
If students have their hearts set on an online program, they should also be wary of in-person requirements or hybrid programs. Additionally, they should verify how the institution offers online courses: Are there live courses? Can students access course content anytime? Is the program flexible? Are there any required research studies or theses? The best master of legal studies online should suit the student's needs to increase the chance of degree completion.
Admissions
Every school offering an online legal studies master's program has different admissions requirements. Applicants should check with their preferred institutions, making sure they are a great fit for the program and increasing their chances of acceptance. Most legal studies programs call for:
A Bachelor's Degree: Any graduate program requires students to have a foundational knowledge, showcased with a bachelor's degree. Schools can use the undergraduate transcript to understand a student's capabilities.
A Medium-High GPA Score: Every master's program will have a required, minimum GPA score. Typically, the more competitive schools ask for a higher GPA (3.0 or more on a 4.0 scale).
Standardized Test Scores: Schools may require students to submit a GRE, LSAT, or GMAT test score or take an admissions test.
Work Experience: Graduate programs ask students to have 1-3 years of work experience. Volunteer work and internships may contribute to this time.
Statement of Interest: Students can discuss their chosen concentration, their preferred master of legal studies careers, and their proficiencies for the program within a statement of interest.
Letters of Recommendations: Admissions ask for 1-2 letters of recommendation from professors, advisors, or employers.
Accreditation
Students should exercise their best judgment when selecting a school. While it is up to the student if they wish to apply to an accredited or a non-accredited school, there are many advantages to choosing accredited institutions. The stamp of approval ensures students receive a high-quality education, and employers can trust the degree.
It is important to remember that the American Bar Association (ABA) only accredits Juris Doctor (JD) degrees. However, they do look over legal studies graduate programs and extend 'acquiescence', or accept it without objection. Acquiescence is valuable; however, students should still check if their school has accreditation from another reputable board or council.
Financial Aid and Scholarships
The average graduate program costs between $30,000 and $120,000. Fortunately, online degrees can be cheaper than in-person options. However, students may still need help to afford tuition. In this case, students should look into financial aid and scholarships offered through the school. They may qualify based on academic success, financial position, discipline or concentration.
If students are currently working, they may be eligible for tuition coverage benefits through their employer. Additionally, graduate students may have the chance to pursue online work through their academic institution. They can work as research assistants, teacher's assistants, or tutors. Earnings may offset their tuition costs, and help make a master's in legal studies worth it.
Certifications and Licensure
A graduate degree in legal studies provides professionals with advanced legal knowledge; however, they may still need certifications before practicing. Students must verify licensure requirements with their state, industry, and employer.
Common certification requirements are:
Online Master's in Legal Studies Programs
Looking for the best master of legal studies online program? The following programs meet College Consensus' standards of quality. All are fully accredited and are presented in alphabetical order.
1. American University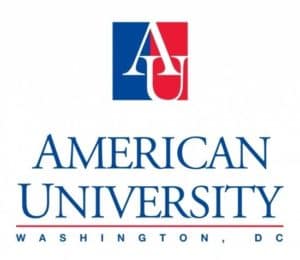 American University Washington College of Law (AUWCL) offers an online Master of Legal Studies degree. They offer a general MLS and five specializations: business, healthcare compliance, technology, cybersecurity, and United States legislation. Accordingly, graduates have the chance to advance in numerous prominent domains. There are many advantages to AUWCL's online degree, including the opportunity to complete the program in only 12 months (1 year), support from dedicated admissions and academic counselors, a strong nationwide network, and one-on-one career coaching.
2. Arizona State University


Arizona State University (ASU) provides a Master of Legal Studies general degree and twelve concentrations, including business law, conflict resolution, contract management, corporate and health care compliance, criminal law, intellectual property law, and even a legal paraprofessional program. As a public university, students may benefit from lower tuition fees but they proudly provide 80% of their students with financial aid.
3. Northeastern University

Northeastern University School of Law (NUSL) has five specializations under their MLS degree: business, health, human resources, intellectual property, and public law and policy. Students take up to two years to complete the program, designed and delivered by law school and practice experts. Additionally, applicants have the chance to earn financial aid or merit-based scholarships.
4. Pepperdine University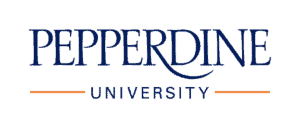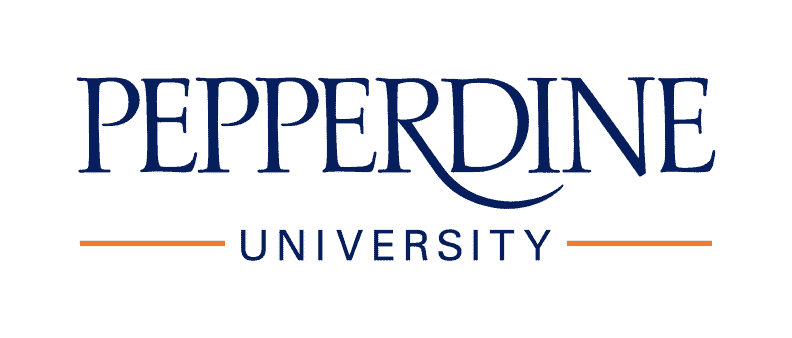 Pepperdine Caruso School of Law delivers an online MLS program with specializations in dispute resolution, human resources, and litigation. Students can complete the program in 16 months. They may also apply for two in-person weekend stages offered on the Malibu campus. Here, they can apply their mastered knowledge and skills to mock cases and trials.
5. Saint Leo University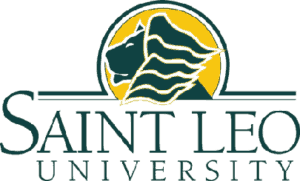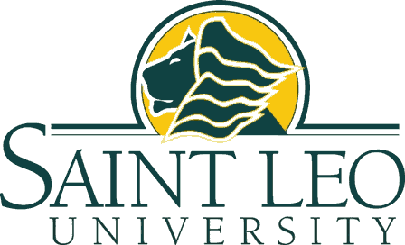 Saint Leo University (SLU) provides students with the unique opportunity to earn a Master's of Science (MS) in Criminal Justice with a Legal Studies concentration. It teaches about criminal and civil policies, procedures, and processes. In particular, this may be a beneficial program for those seeking a career in law enforcement, military, government, policy-making, probation or parole, or social work.
6. University of Arizona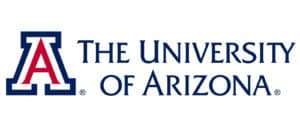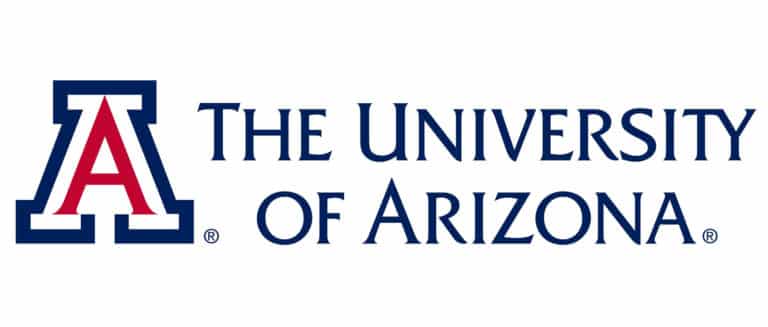 University of Arizona (UA) has an online Master's of Legal Studies with 14 focuses, from alternative dispute resolution to tax law and policy concentration. Since there are many different degrees, students can follow their preferred master's in legal studies careers. Furthermore, ASU is well-known for its affordable online programs; they are considerably less expensive than in-person courses.
7. University of Illinois Springfield

University of Illinois Springfield (UIS) created a special Master's of Arts (MA) in Legal Studies. The online program teaches legal theory, details the law in society and various sectors, and professional legal skills. Students can earn their degree within two years, completing 36 credits and taking advantage of small, online classes. UIS also offers a graduate, in-person internship; students can obtain practical experience. It is not a requirement for the degree, but it may impress certain employers.
8. University of Oklahoma
University of Oklahoma (OU) prepared an online MLS with four concentrations: energy and natural resources, indigenous peoples, international business, and healthcare law. These niche specializations are helpful for individuals who wish to pursue a distinct career or legal profession. The same faculty who carries out their in-person classes delivers their online courses, guaranteeing consistency across the board for their students. Additionally, program completion takes 15 to 18 months which is relatively quick.
9. Washington University in St. Louis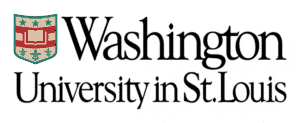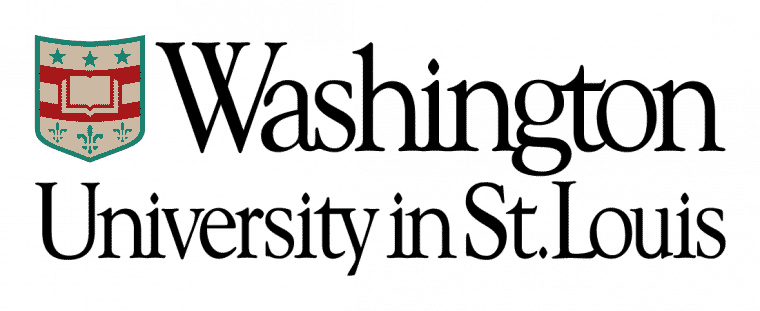 Washington University (UW) has a Master of Legal Studies online degree with five available concentrations: conflict resolution, business law, employment law, litigation, and regulatory compliance. The admissions process does not require standardized test results, such as the GRE or LSAT. Once accepted, students can benefit from dedicated faculty, extensive legal research databases, and optional networking opportunities. On average, students complete the program in 12 months.
10. West Virginia University


West Virginia University (WVU) offers an MLS with three focuses: healthcare, justice systems, and homeland security. Students can take the 30-credit program in as little as 18 months, developing a thorough understanding of law and law's influence. Prospective students can benefit from a personal admissions coach to help them with their applications, and three different start dates throughout the year. Additionally, WVU provides affordability by offering significant financial guidance and support.
Professional Organizations in Legal Studies
Students and graduates can join professional organizations in legal studies, or their legal studies concentration. It can help individuals develop a strong network, find master's in legal studies career options, showcase their commitment to their craft and industry, and impress potential employers. Likewise, organizations can be invaluable in finding educational resources, earning certificates and licenses, and staying up-to-state on standards.
Legal professionals may have an interest in the following reputable associations and organizations:
Related:
Best Online Law Degree Programs
What Degree Do You Need to Be a Paralegal?
What is a Master of Legal Studies Degree?