Human services offer incredible opportunities for anyone passionate about helping people. It encompasses a wide variety of jobs, allowing career seekers to work in public health and social services. Notably, a masters of human services degree allows professionals to make a significant impact on the lives of individuals by developing policies, implementing programs, building organizations, and taking on leadership roles.
Prospective students should be excited about their graduate degree program. It is important that they can select a program that meets their needs and leads to their dream master's in human resources jobs and master's human resources salary. They may be happy to learn that reputable schools offer a human services master's online degree. In this way, they can benefit from remote learning, accessible content, a quick degree, and lower tuition fees.
Whether someone is an undergraduate student looking forward to their next step or a current job holder wanting to advance their career, an online master's can be an excellent option. However, they must feel confident about the program, degree, course content, career opportunities, and potential salaries. They should also know how to select the right school and recognize their best options. Follow along below to discover everything there is to know about an online master's in human services.
What Is Human Services?
Human services embrace a number of different activities, programs, and policies seeking to improve the lives of people and communities. In the past, it helped those overcoming adversity or struggling to meet their basic needs. Today, it also assists groups of people who wish to improve their quality of life or reach their full potential.
Accordingly, human services have a broad scope. It extends into social services, healthcare, mental health, substance abuse, familial and child welfare, affordable housing, elderly care, veterans services, disability or handicap services, education, employment, and more. Professionals working directly with individuals or groups may have an undergraduate degree in human services or related degrees.
A master's in human services allows for specialization. Graduate students explore content in more depth, take on case studies, and develop a better understanding of individuals and contexts. As a result, they can take on masters in human resources jobs with higher levels of authority, handle more responsibilities, or work with at-risk groups.
In the best online human resources masters programs, students learn to be a leader in the field. They study policy and program design, development, implementation, and evaluation. Additionally, they build the executive skills necessary to run a new human services program or facility. Since this is the case, many graduates go on to tackle jobs for master's in human resource management or choose to create their own organization.
Is a Master of Human Services Worth It?
A master's degree can be a great undertaking for many students. It demands two years of intensive focus and hard work. Since this is the case, prospective students may wonder if a human services masters online is worth it; Does it bring them any closer to their ideal career? Is a master in human resources salary noteworthy? Discover the main advantages below:
● Specialized Knowledge: An advanced degree in human services allows students to concentrate on one subfield of human services. They develop a proper understanding of an individual's quality of life, struggles, needs, and goals in relevant contexts. This way, they can find out "what is a human resources specialist?" and truly help people in their chosen domain.
● Essential Skills: A masters in human services can help students develop necessary skill sets. Courses examine real-world scenarios, practical applications, and genuine outcomes. As such, students will be more confident once on the job.
● Management and Administration: Many individuals wish to make a big difference in people's lives. They may want to add a new benefits program, change a policy, or provide better assistance. A graduate program offers the well-rounded knowledge necessary for these jobs for masters in human resource management. It helps professionals find out "what is a human resources manager?" and "what does a human resources manager do?"
● Better Jobs: Professionals with a graduate degree qualify for more human services jobs, including specialized direct positions, administrative jobs, and organization founding roles. Likewise, employers prefer candidates with in-depth knowledge and higher qualifications. As such, graduates can land better masters in human resources jobs or masters in human resource management jobs.
● Higher Salaries: A master in human resources salary is higher than that with a lesser degree. Human resources assistants, who can hold an associate's degree, earn $37,610 per year. In contrast, social and community services managers take home $74,000 per year and top executives of companies or organizations earn $98,980 per year.
Why Should I Get My Human Services Masters Online?
Schools may provide masters of human services online, on campus, or in a combination (hybrid). Since this is the case, prospective students need to decide which program works best for them. In the last few years, online masters degrees have become an increasingly popular option. Without a doubt, it is due to the many benefits that come along with it:
● Accessibility: One of the main reasons to pursue a masters of human services online is because it is easy to access via a computer and internet connection. Likewise, unlike an in-person class, students can consume lectures or material repeatedly. They can also submit assignments, take exams, or receive support through the internet.
● Affordability: Online degrees are often cheaper than in-person degrees. However, it depends on the school and course delivery methods. Nevertheless, students do not need to pay for transportation, accommodations, moving fees, and physical materials.
● Shorter Completion Time: Students can choose to pace themselves for their masters program, or they can accelerate their degree. If they take a full-time course load, they can complete their program in as little as 1 year.
● Flexibility: Flexibility is one of the greatest advantages of remote learning. While some classes may have scheduled lectures or live assistance, many offer video or audio records. In this manner, students can visit the material when they have time. Accordingly, they can obtain higher education while juggling work or familial responsibilities.
● Learning Styles: Students may prefer to study on their own and at their own pace. Online classes may be the perfect solution for their needs.
● Degree Recognition: Most schools do not distinguish between an online or in-person education on the final degree. Likewise, employers recognize that online degrees are just as valuable, especially if they come from an accredited institution. So, they will hire graduates with an online degree and provide a matching human resources masters salary.
Types of Degrees and Specializations in Human Services
Prospective masters students must carefully evaluate their online masters in human services program before applying. They should ensure it is the right type of degree and concentration to match their interests and lead to their desired masters in human resources jobs and master in human resource management salary.
Schools deliver a Master of Arts (MA) in Human Services or a Master of Science (MS) in Human Services. MA students look at human services through a humanities lens. They may conduct more research, explore theoretical applications, and focus on societal implications. MS students look more at human behavior and perspectives, research-backed practical applications, case studies, and technical skills.
Additionally, students should look for an institution offering their preferred subfield or specialization. Common concentrations include:
● Business Administration: What is a human resources specialist? What does human resources management do? An administration specialization allows students to gain clarity of executive roles. They also learn leadership skills, management, and essential business knowledge.
● Community and Social Services: Communities often need help improving living conditions, assistance programs, and working standards. This concentration teaches how to assess community or group needs, develop solutions, and drive positive change.
● Child and Family Welfare: Child and family welfare is an essential topic in many contexts. The program examines family dynamics, optimal child development, abuse and neglect, substance abuse, domestic abuse, interventions, and solutions.
● Disaster, Crisis, and Intervention: Large-scale disasters and crises demand qualified professionals to assess situations and determine needs. This specialization teaches emergency preparedness and planning, program implementation, and evaluation methods.
● Criminal Justice: Criminal situations, human relationships, and the justice system and process can introduce many complexities. A concentration in criminal justice ensures professionals understand contextual struggles, needs, goals, and obstacles. A further subfield may be forensic mental health, focusing on mental illnesses or behavioral issues.
● Counseling: Students who specialize in counseling learn how to communicate, assess, intervene, and offer support to different types of individuals.
● Gerontology: A human services masters online with a concentration in gerontology attends to the elderly population. Students study various aspects of their lives, focus on their major struggles, and consider loved ones and healthcare workers.
● Disability Services: Individuals with disabilities, disorders, or illnesses may face numerous adversities. Students who take this specialization seek to understand their needs, advocate for their rights, and improve their quality of life.
What Will I Learn in a Human Services Masters Online Program?
The best part of a masters is that students can choose a program and course content that is interesting and engaging for them; they can decide on their degree, specialization, and significant amount of individual classes.
If they take a masters of human services online, they will take between 30-72 credits of core courses, specialized classes, electives, and capstone project or thesis work. Core courses cover foundational knowledge for master in human resources jobs and essential skills for masters in human resource management jobs. They focus on several learning objectives, including:
● Communicating with a wide variety of people
● Advocating for vulnerable individuals and groups
● Evaluating current human services policies and programs
● Assessing peoples' needs and developing appropriate solutions to address short and long-term problems
● Planning and implementing programs
● Building a professional identity as a human services worker or executive
Required courses may include:
● Human Services Foundations: This course prepares students for masters in human resources jobs by teaching basic knowledge and skills, such as human services vocabulary and comprehension.
● History of Human Services: Students need to understand the history of diversity, group struggles, and human services institutions. Professionals can see progress and keep working to make positive change.
● Human Services Professional Practice: An important online masters in human services course is professional practice. Students learn ethics, values, standards, laws, policies, and processes.
● Evidence-Based Evaluation Methods: Evaluation is a significant part of human services work, both in terms of current structures and individual needs.
● Grant Writing: Human services programs and projects need grants. As such, students must know how to write proposals and fill out applications as part of their core studies.
Careers and Salary
Students may go after a graduate degree because master in human resources jobs inspire them or the corresponding master in human resources salary or a master in human resources management salary is motivating. Since the human services field is so large, prospective students may need help understanding what they can do with a masters degree; only then can they decide if it is the right path.
Career seekers may be pleased to know that there are exciting master in human resources jobs waiting for them upon graduation. In fact, the Bureau of Labor Statistics expects the next decade to be favorable for many human services careers, such as human services assistants and counselors.
Entry-level positions may only require high school leaving certificates, associates degrees, or bachelors degree. However, their pays reflect their education, with the lowest 10% taking home less than $27,910 annually. Human services is a demanding field, so workers should want to earn more; an online masters degree in human services can help them achieve a higher master of human resource management salary.
Do I Need a Master's Degree in Human Services?
Professionals do not need a masters degree to work in the human services field. They can work as human services assistants or secretaries. In the majority of cases, they only need an associate's degree or bachelor's degree to handle basic tasks or fulfill support roles. However, they do not have the knowledge or skill to handle client cases or take on leadership positions.
Fortunately, a masters of human services online degree can help them land better jobs. They can work on client cases and provide counseling services. Additionally, they can pursue jobs with a masters in human resource management. Managerial positions allow them to direct programs to reach more individuals or better address challenges. In turn, they receive generous masters in human resources management salary.
What Can I Do with a Master's Degree in Human Services?
An online masters in human services can open up the doors in terms of jobs and masters in human resources salary. Upon graduation, students may qualify for these excellent jobs:
● Social and Community Service Manager: What is a human resources manager? There are many jobs for masters in human resource management , including a social and community service manager. They design, develop, and oversee programs for the community. Additionally, they earn $74,000 per year but can reach up to $118,650.
● Counselor: A counselor supports individuals struggling with specific issues, such as substance abuse. Some counselors must have a license in order to practice. Top earners can make a generous masters human resources salary of $77,980.
● Agency or Organization Founder: Many human services workers notice gaps in care or assistance for certain individuals. They may open up their own organization serving these populations. Top executives stand to make up to $208,000 annually. It is the highest masters in human resource management salary.
● Policymaker: Policymakers are at the forefront of change, developing and implementing policies in businesses, organizations, and government agencies. They can earn a modest human resources masters salary of $60,000.
● Public Administrator: What is human resources management? What does human resources management do? Public administrators play vital roles in the executive domain. They manage organizations and promote the common good. Since they have one of the highest jobs with a masters in human resource management, they take home a high master of human resources salary: $120,440 yearly.
● Grant Writer: Grant writers help organizations prepare applications to ask for funding. They earn between $20 to $100 per hour, depending on their expertise and experience.
● Social Worker: A social worker helps individuals meet their needs and cope with problems. While their entry-level salary is modest, a human resources masters salary can be as high as $82, 840 per year.
Choosing the Best Program for Me
Prospective students narrow down the best online human resources masters programs by degree, specialization, and content. Naturally, they should ensure it meets their career and master of human resources salary goals. Yet, they should also confirm if they have a good chance of acceptance, if the school offers a reliable degree, and if they can afford tuition costs or if there are any financial aid options. These are some important considerations when applying to a new school, even an online program.
Admissions
Many schools have rigorous admissions processes, so savvy students should ensure they can meet their requirements and supply the correct documents in advance. The best online masters in human resources will match a student's particular capabilities and capacities perfectly.
Admissions processes vary by institution, however most ask for:
● A bachelor's degree from an accredited university: Some programs may ask for a human services, social services, or related degree. If applicants took an unrelated program, they could ask for students to complete prerequisites prior to starting their program.
● Transcripts from any post-secondary academic institution: Transcripts show a students' academic success, prerequisites, and GPA. Each school has a different minimum GPA point.
● Graduate school admissions tests (GRE): Some online programs require applicants to take and pass a GRE or equivalent exam.
● Admission application
● Letters of recommendation: 1-3 letters of recommendation vouch for the student's character and work ethic.
● Letter of intent/statement essay: The best online masters programs in human resources ask for students to complete a letter of intent or a statement essay. It describes why they want to attend the school or program, why it would be a good fit for them, and their area of interest.
Accreditation
Masters students should choose an accredited university, ensuring they receive a high-quality education in return for their tuition fees and time. Additionally, future schools and employers recognize accreditation. Applicants can start by looking at the U.S. Recognized Accrediting Organizations for a Human Services Education to determine if they are in good hands.
Financial Aid and Scholarships
The best online masters programs in human resources have lower tuition fees than on-campus programs. However, students may still need help affording their education. Potential applicants should look into financial aid, scholarships, and bursaries to help offset their costs.
An excellent place to look for financial aid is through the federal (Federal Student Financial Aid), state, or regional government. Additionally, they offer school loan options, helping human services students afford an education now and pay it back with their masters in human resources salary or master of human resource management salary.
Students may also be eligible for scholarships through their intended school. They may qualify based on academic merit, financial need, or either study program. Since this is the case, applicants should contact the school's financial aid office for more information.
Certifications and Licensure
Some human services professionals may wish to stand out further in their careers. A Human Services – Board Certified Practitioner certificate allows them to accomplish just that; it verifies that they meet knowledge standards and showcases their commitment to continuing education.
Additionally, many career seekers want to become counselors or therapists. While a higher academic degree puts them one step closer to their goal, as well as an excellent masters in human resources management salary, they need to earn extra qualifications. In particular, counselors must pursue a Professional Counselor License or Professional Mental Health Counselor License. 
Human Services Degree Programs – Online Schools
Searching for the best online masters in human resources? Find the top ten options below:
Bryan College
Bryan College offers an online Master of Arts (MA) in Human Services specializing in Lifespan Development. In this unique program, students approach psychological, social, and spiritual health and well-being from a Christian perspective, which may motivate many to pursue a lifelong career in helping others. Students can look forward to taking 30 credits exploring multicultural awareness, group dynamics, counseling, family and community, child, adolescent and adult development, and one business class.
Concordia University St. Paul
Concordia University St.Paul (CSP Global) has a Master of Arts (MA) in Human Services with one online concentration option: Forensic Behavioral Health. It is a 36-credit program, or 12 courses, looking at the criminal justice and legal system, individuals and families, and behavioral health. Students explore research, practice, and therapeutic approaches and strategies. Upon graduation, students are ready to become probation officers, justice specialists, case workers, support service workers, counselors, and managers.
Lenoir-Rhyne University
Lenoir-Rhyne University designed its Master of Arts (MA) in Human Services to ensure graduates are ready to work in the field. They have three specializations: Human Services Management, Addictions Counseling, and Career Development. All degrees are 33 credits, with 21 core credits and 12 specialization credits. Additionally, every student takes a short practicum relevant to their career track; this provides the opportunity to gain experience with agencies, organizations, and industry professionals. At the end of the degree, graduates can take the Human Services – Board Certified Practitioner exam confidently.
Nova Southeastern University Florida
If career seekers have an interest in child protection, they may like to earn their online degree from Nova Southeastern University (NSU). NSU provides a Master of Science (MS) in Human Services with a Child Protection concentration; however, they offer ten further concentration tracks under this umbrella. Students can prepare to become administrators, behavioral analysts, or child protective caseworkers, amongst many other possible professions. The program consists of 33 credits, which students can complete in as little as a year and a half.
Purdue University Global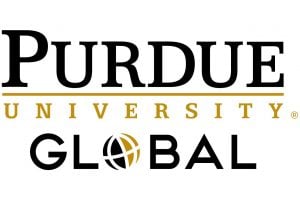 Purdue University (PU) Global provides a Master of Science (MS) in Human Services. Students can choose between two specializations: family and community services or organizational and social services. Each degree is 45 credits, although students can still complete this workload in as little as 18 months. Since the university gears its program towards professional development, they ensure students prepare thoroughly for the Human Services – Board Certified Practitioner exam. Additionally, PU offers multiple start dates throughout the year and various ways to save money on tuition.
Regent University


Regent University designed an online Master of Arts (MA) in Human Services with 11 concentration options, including counseling, ministry, criminal justice, student affairs, and life coaching. As a Christian institution, a religious or spiritual worldview is present throughout their classes. Students must take 30 credits, split between 18 core course credits and 12 credits of specialization courses. Although it is a non-licensed program, students study purpose-driven content, develop well-rounded knowledge, and learn how to help struggling individuals. Accordingly, they can become coordinators, managers, administrators, and coaches with a respectable master in human resources management salary to match.
Saint Leo University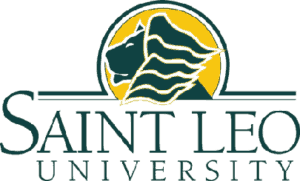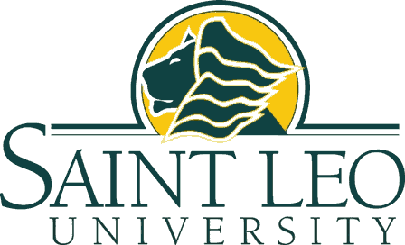 Many human services professionals recognize a need for better organizations. They may enjoy Saint Leo's Master of Science (MS) in Human Services Administration. In 1-2 years, students learn how to design and develop their own human services agencies or facilities. They no longer need to wonder, "What is human resources management?" and "What does a human resources manager do?" They handle all that themselves since they will grasp leadership skills, management methods, professional practice, program evaluation, employee and volunteer management, marketing, and more.
Saint Mary's University of Minnesota

Saint Mary's University of Minnesota addresses the need for human services leaders within healthcare. They provide a Master of Arts (MA) in Health and Human Services Administration degree. In their 36-credit program, they teach students about various aspects of healthcare operations, including clinics, hospitals, home healthcare services, and nursing homes. They examine practical leadership skills, including policymaking, performance evaluation, quality care assessment, and human resource management. Graduates can become healthcare managers or administrators, earning a high master in human resource management salary.
Springfield College
Springfield College stands out in its human services administrative focus. They deliver a Master of Science (MS) in Organizational Leadership. Accordingly, students learn how to manage a business and find out how to motivate all workers and volunteers toward a common goal. In this 30-credit program, students develop leadership, team-building, data analysis, decision-making, and communication skills. They look forward to an executive job position and a masters in human resource management salary upon degree completion.
University of Arizona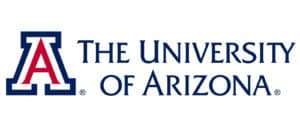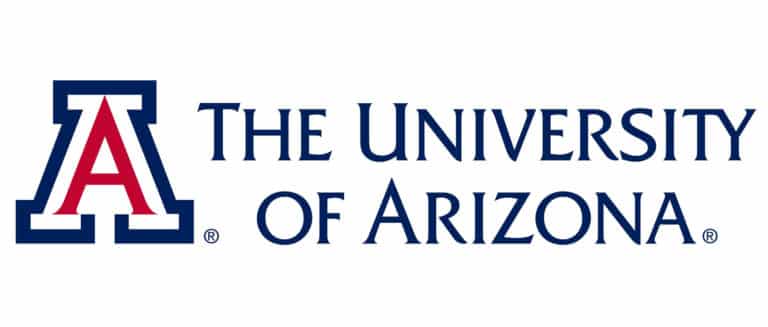 Arizona Global Campus (UAGC) offers an online Master of Arts (MA) in Human Services program. They examine the history of human services, current systems and delivery, program planning and implementation, administrative and organizational leadership, ethics, and professional practice. This 33-credit well-rounded education ends in an integrative project where students display their knowledge and its practical application. Once students hold their degrees, they can become top managers, administrators, or directors.
Professional Organizations in Human Services
Human services graduates and job holders should consider joining a reputable organization in their field or concentration. These networks can connect professionals, encourage ongoing learning, facilitate certificates or listeners, help find available jobs, and direct resources and materials.
There are many human services organizations:
● National Organization for Human Services supports all human services workers, promotes educational degrees and certificates, and draws attention to sectors that need help.
● American Public Human Services Association is an excellent option for leaders in human services. They work to change and improve current policies, publish research and promote educational conferences and workshops.
● American Counseling Association is an organization for counselors. They help professionals access research, offset costs for conferences, and promote confusing education and certificates.
● National Association of Social Workers provides social workers with the latest news, promotes events and conferences, and provides networking opportunities.
● American Society for Public Administration connects those who work in public administration, even breaking it down by sector. They can help professionals develop essential knowledge, grasp the latest news, and connect with other professionals.
Related:
Best Online Online Master's in Healthcare Administration