In the age of Yelp and Google reviews, hospitality managers play a crucial role in assuring customer experience satisfaction and success. Ultimately, that customer experience will equate to financial success for the business. In general terms, hospitality and leisure can be considered as having two specific sectors: accommodation and food service, as well as entertainment, arts, and recreation.
What Is Hospitality Management?
Ever traveled to a resort or hotel on business or vacation? Have you dined in a restaurant, attended a conference, visited a resort, historical site, or amusement park? Visited a casino? Do you enjoy attending concerts, music festivals, and theatre productions? Have you taken an Alaskan cruise? Most people have, perhaps without realizing that behind the scenes, are professionals skilled in customer service, event management, supply chain management, catering, food and beverage, financial management, etc. Those are some of the responsibilities of hospitality managers, a broad term for professionals who are, so to speak, "Jacks of All Trades" in a variety of settings. Tourism is a companion piece of the hospitality world with somewhat different responsibilities.
These managers have two main goals: customer satisfaction and budget management. But that's not the only focus for these managers. They also oversee employees in housekeeping, sales, food and beverage services, front desk, ushers, ticket sales, and/or concierge services, in short, everything and everyone who may come into contact with a visitor or customer.
Arguably, the hospitality industry took the most severe hit of all industries in 2020, experiencing a whopping 39% job loss due to the Covid-19 global pandemic. This equated to 4.8 million jobs and $46 billion in revenue lost in 2020.
In 2022, revenue in the hospitality industry in the US alone is reported at $258.1 billion, and the global figure is a staggering $2 trillion. Keep in mind these revenue figures are reported as the hospitality industry is rebuilding from the pandemic.
Tourism Economics reported that Covid was 9% worse in the hospitality industry than 9/11, when travel was greatly reduced due to terrorism fears. In 2020, hotel occupancy was worse even than during the 1933 depression.
All's not gloom and doom, however. There are very positive signs that the industry is beginning to rebound in 2022 and is growing at a rapid 18% which is much faster than average (Bureau of Labor Statistics, 2022). This growth will require trained hospitality management professionals and will provide openings for those with a hospitality management master's degree. As the industry rebuilds, there are challenges that hospitality managers will face. Among those challenges are:
Hiring and retaining staff
Rising consumable costs
Supply chain issues
Security
Changes in marketing trends
Customer expectations
Technology changes
Globalization
The Future of Hospitality Management Careers
As the hospitality and tourism industry rebuilds, the need for qualified managers will increase as well. Holding an advanced degree in the field will position you to take greater advantage of the growth.
A sampling of management roles in the hospitality industry as cited by the Bureau of Labor Statistics estimates that "Lodging Managers" jobs will grow at 18%, "Advertising, Promotions, and Marketing" and "Food Service Managers" at 10%, "Facilities Management" at 7%, "Gambling Managers" a rapid 17%, etc.
If we look at hotel/accommodations as an example in the hospitality field, a 2021 survey by the American Hotel and Lodging Association (AHLA) demonstrated that 94% of hotels are woefully understaffed, and 96% are unable to fill vacant positions. In the U.S. alone, more than 15 million people work in some capacity in hospitality (U.S. Travel Association).
Restoring the hospitality industry to its pre-Covid level will take educated leaders in hospitality management who are well acquainted with new technologies, industry trends, financial analysis, marketing strategies, hiring practices, and much more.
Is A Master's In Hospitality Management Worth It?
Short answer? Yes.
Advanced education in this field will prepare you for any contingency you may face in a managerial role in this industry and improve your leadership, interpersonal skills, and business acumen.
Hospitality degrees are called by different names such as Management in Hospitality, Hotel Administration, Hotel Management, and Hotel and Tourism Management.
Graduate studies in HTM acquaint you with issues facing the industry in a post-Covid environment and ways to meet them. The BLS says that 7 out of the top 20 growing U.S. industries are in the areas of hospitality and leisure.
While graduate hospitality management programs require an undergraduate degree, you don't necessarily need a bachelor's in the field to earn a master's. If you currently work in one of the main sectors of hospitality and leisure or want to enter the industry, earning a master's degree can put you on the fast track to a better-paying job with more responsibilities and the opportunity to help grow in the field.
What's the Best Specialty in Hospitality Management?
With hospitality and leisure being such a broad field, management positions in the industry are also numerous. If we break the industry down into four areas: entertainment and recreation, accommodation, food and beverage, and travel and tourism, we'll find dynamic areas of opportunities.
While graduate programs may not offer hospitality management specialties, they offer concentrations that may be invaluable to the field. Some of the areas of emphasis include:
Food and Beverage Management
Hotel and Casino Management
Ecotourism
Marketing and Advertising
Global travel
Technology in hospitality and leisure
Customer service
Financial data analysis
What are some of the corporations involved in the hospitality field? Let's look at some of the major fields:
The largest segment of the hospitality industry in the U.S. is Food and Beverage (F&B) is estimated to provide 50% of all meals eaten in the U.S. Some F&B heavy hitters with job openings include companies such as Monarch Brands, US Foods, Snyder's of Hanover, Aramark, Sodexo, etc.
Hotel and Casino Management features Aimbridge Hospitality (Marriott, Hilton, and Hyatt), InterContinental Hotels Group (Holiday Inn, Crowne Plaza), Pyramid Hotel Group (international Wyndham, Marriott, Hilton) among some of the most prominent looking for qualified employees.
You'll find prominent names such as Walt Disney Attractions, Universal Parks & Resorts, Herschend Family Entertainment (SeaWorld, Dollywood) in the Entertainment and Recreation sector of Hospitality. As people begin to increase travel, the Entertainment and Recreation segment is growing.
Global Travel companies, including Expedia, Booking Holdings, American Express Global Business Traveler, and more, are providing services in the 1.31 trillion dollars worldwide travel industry.
If you have a specific interest in Hospitality Technology which is involved in virtually every area of the industry, you'll want to explore companies providing tech services, such as Mews, hotelkit, OTA Insight, ALICE, to name a few.
What Do You Study in an MS in Hospitality Management Program?
Exactly what's included in graduate hospitality and tourism curricula? In general, you can expect to take classes in broad topics such as communication, marketing, finance, and information technology. You'll also find that an online curriculum will perhaps include specific studies in revenue management and accounting, hospitality law, marketing and sales, organizational behavior, leadership skills, etc.
Many schools will also offer unique courses in topics such as conference and special events management, food service management, social media techniques, international tourism and travel, resort/hotel planning and management, supply train issues, and more.
You'll find that some degrees give you a thesis option that will require research in hospitality topics and include a literature review and subsequent development of a thesis topic. If you choose the non-thesis option, you may be asked to choose an appropriate hospitality topic and using primary and secondary research develop and defend the paper.
Why Earn an Online Degree?
Online master's programs are ideal for working professionals who must continue working while attending graduate school. You'll study the same courses taught by the same faculty as students who participate in person. Often, you're able to study at times convenient to you, although some programs may have virtual classes at specific times.
Not only are you able to earn your degree on your schedule, but online degrees can also greatly expand your school options. Most colleges and universities will offer in-state tuition costs, regardless of residency. You'll also save money on transportation, food, and housing costs.
Some degrees will have residency requirements, requiring you to go to the campus, usually on the weekends. Other programs may include an internship component. Internships for online programs will usually be conducted in your home community under the supervision of a qualified preceptor and many internships can be completed where you work. It all depends on the program.
Let's Talk Money: Hospitality Management Master's Salary
Let's face it, part of the reason you'd pursue a master's degree in hospitality management is to improve your employment situation and move up the career ladder. Along with a better title, you'll want a better salary. How much can you earn with an MS in Hospitality Management? That, of course, will depend on which part of the industry you work in, where you work, and for whom.
We looked at projections made by the Bureau of Labor Statistics and online employment sites to get a general idea of salary expectations. Zippia.com provides an average nationwide salary of $51,000 for hospitality managers. A snapshot of some of the salaries, according to the Bureau of Labor Statistics, estimates $73,650 for accommodation managers, $58,500 for food and beverage service managers, arts, recreation, and entertainment managers $47,410, and gambling managers $89,190. These salaries aren't comprehensive but should give you a good idea of compensation.
Indeed.com published these estimates for masters prepared hospitality management. careers:
| | |
| --- | --- |
| Director of Operations | $90,000 |
| Marketing Director | $69,443 |
| General Operations Manager | $61,227 |
| | |
| --- | --- |
| Hotel Sales Manager | $55,665 |
| Event Specialist | $47,079 |
| Director of Dining Services | $83,324 |
Compensation is more than salary but also includes benefits such as education, 401k, health insurance, and paid sick and vacation leave. Employers have come to realize that educational benefits lead to employee loyalty and retention. Be sure to talk with your supervisor or HR representative about all of your benefits.
Certification and Licensure for Hospitality Management
Certification in the Hospitality Management field, while not necessarily required, can help you be more competitive as well as aid in promotions or a career move into a new area. Combining a master's degree and appropriate certifications will demonstrate your commitment to the profession and can make you a more attractive job candidate for a promotion. Obtaining a professional certificate will also help you remain current with the latest industry concepts and changes.
There are numerous certifications available, and you'll want to be sure to select the one(s) that will benefit you the most. Whether you're in hotel and lodging services, event management, or food and beverage services, there's going to be a certification that you should consider.
Certification is primarily offered through the American Hotel and Lodging Association's Educational Institute (AHLAEI) and can be taken online. You'll be required to complete an exam under the supervision of an approved proctor. Costs can range from $200 to nearly $400 per certification.
Examples of the certifications are in:
Destination Management Executive (CDME)
Venue Executive (CVE)
Hospitality Digital Marketer (CHDM)
Hotel Administrator (CHA)
Tourism and Hospitality Management
Destination Management Certified Professional (DMCP)
Professional in Catering and Events (CPCE)
Meeting Management (CMM)
Special Events Professional (CSEP)
Restaurant Manager (CRM)
Individual licensure for people in the hospitality management field typically isn't usually required. However, if you work in certain areas like food and beverage, transportation, spa services, resort attractions, etc., you, or your company, may need to be locally and/or state-licensed.
Other legal considerations in hospitality management will be dependent on your particular sector. For instance, food and beverage will be required to meet local and state health department regulations. Spa services will probably need state licensure and/or health permit for an individual to practice. Safety inspections and permits will be necessary for resort attractions such as ski lifts, amusement park rides, tram rides, etc.
Admissions, Financial Assistance and Accreditation
Let's look at general admission requirements first.
As you may imagine, you'll need a bachelor's degree for most, if not all, graduate programs. Since the Covid-19 pandemic, numerous colleges and universities have waived requirements for the GRE/GMAT test scores. You typically don't need to have an undergraduate degree in Hospitality Management for admission, but that will depend on the program.
Graduate admissions offices will require completion of an online application (along with application fees), copy of your academic transcripts, usually a 3.0 GPA, the Free Application for Federal Student Aid (FAFSA®), a statement of purpose, letters of recommendation, and a resume or curriculum vitae.
Be aware of admission application deadlines. Graduate programs and institutional deadlines may not be the same, and usually, the department's admission deadline supersedes the deadline set by the graduate school. Also, keep in mind that almost universally, U.S. graduate school admission offers must be accepted by April 15th.
Financial Assistance
Even if you don't think you'll qualify, file the Free Application for Federal Student Aid (FAFSA®) anyway. If you qualify, you may be eligible for federal student loans based on your FAFSA® and graduate programs frequently will use the FAFSA® for departmental or industry need-based grants or scholarships.
If you're currently working in the field, your employer may pay, or partially pay, for you to earn an advanced degree. Employers look at educational benefits as a key part of employee retention and management training. You may want to check with your Human Resources Department to see if your company offers tuition assistance as part of your benefits package.
Accreditation
Online, hybrid, and distance education at one time were looked at as a "lesser" degree than one earned in person. That's because, early on, online degrees were seen as money-making opportunities and weren't accredited or monitored. That's no longer the case.
Degree accreditation is your indication that the hospitality management curriculum meets educational standards for the industry and whether you attend online or on-campus, the curriculum and faculty teaching it are the same.
Accreditation is especially important when earning an online graduate degree. There are two types of accreditation: institutional (through a regional or national accreditation agency) and programmatic accreditation which is awarded by professional organizations that monitor that a program will appropriately prepare a student for a career in a particular field.
You should look for Hospitality Management master's degree programs that are accredited by The Accreditation Commission for Programs in Hospitality Administration™ (ACPHA), the Association to Advance Collegiate Schools of Business (AACSB), or the American Culinary Federation Foundation's Accrediting Commission (ACFFAC).
Online Master's in Hospitality Programs
College Consensus has identified ten online Master in Hospitality programs to help you find the right program for you.
We picked these schools for their first-rate programs as well as to show some of the accredited, online Masters in Hospitality. We looked at the program length, degree curricula, tuition and fees, faculty experience, and concentrations/specializations. Programs may be 100% online or hybrid. Hybrid programs may require brief on-campus attendance or residency weekends.
Auburn University


This online MS from Auburn University's Horst Schulze School of Hospitality Management may be ideal if you're a working professional. The program concentrates on ethical and social responsibility in the field and a foundation of service excellence. There are no GRE/GMAT test scores required, and no thesis is required for this degree. U.S. News and World Report ranks this school's online programs in the top 50 in its Best Online Programs.
Colorado State University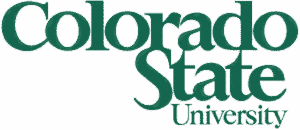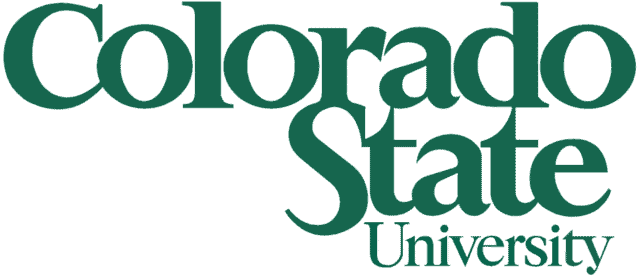 Colorado State University's MS in Tourism Management is offered online through its Warner College of Natural Resources. The program takes a holistic approach to tourism management sustainability. Studies in ecotourism look at the industry's impact on fragile ecosystems. Courses focus on best practices and look toward environmental and social impacts of global tourism. You'll gain valuable business and leadership skills, as well as effective management of personnel. You can complete this degree in as few as 9 months.
Florida International University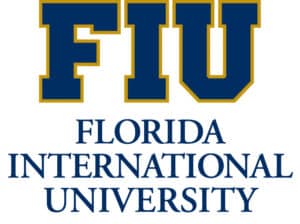 Florida International University's Chaplin School of Hospitality & Tourism Management has an MBA of hospitality. With coursework in globalization, human resources, legal issues, marketing, and other topics in this applied business degree. Faculty members have real-world experience in a broad cross-section of the industry. The program can be completed in 12 months and doesn't require a thesis. GRE/GMAT scores can be waived for eligible students, and this program costs less than $25,000. Scholarships are available if you qualify.
Johnson-Wales University

Johnson and Wales University's MS in Hospitality Management emphasizes industry leadership with training in professional skills, financial operations, and organizational structures, with courses you'll be able to use in your present career. The program will enhance your critical thinking and communication skills, strategic planning, and understanding of global and domestic business practices. You'll be taught by industry leaders and can earn your degree in less than two years. This curriculum will prepare you to pursue industry certification.
Purdue University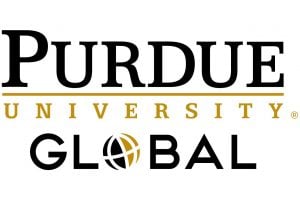 The White Lodging-J.W. Marriott, Jr. School of Hospitality and Tourism Management (HTM) of Purdue University may be perfect for you if you have 3-5 years of HTM experience. This degree has a career-focused curriculum taught by award-winning faculty that will help make your leadership style more effective, along with studies in marketing, business analytics, human resources, and more. An emphasis on the shifting global market will improve your cultural and diversity awareness.
San Diego State University
San Diego State University's L. Robert Payne School of Hospitality & Tourism Management with a focus on leadership and real-world experience. This is a great program for mid-level managers looking to advance a career with a curriculum in financial planning, strategic development, technology, and more. The program is a 17-month an online cohort model but does require a tw0-week residency on the San Diego campus. The estimated price tag for this degree is $30,510 which includes fees.
University of Alabama

The University of Alabama has a nationally ranked online MS in Hospitality Management that only requires 3 semesters and has low tuition costs. Specially designed for the working professional, you have a choice between a thesis and a non-thesis option. As am MS student, you'll have access to UA's nationwide network of alumni working in the hospitality industry. You'll be hard-pressed to find more reasonable tuition at $13,200. Other good news is the GRE isn't required for admission.
University of Central Florida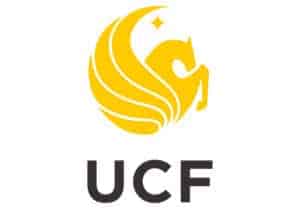 Known for its innovative programming, the University of Central Florida's online Hospitality and Tourism is offered through its own Rosen College of Hospitality Management, one of the largest hospitality colleges globally. This degree can be completed in less than two years and prepares you to address financial analysis and strategic marketing, as well as find solutions to current industry issues. A thesis is optional, and tuition ranges between $10,800-$38,016. You may want to explore the school's other online hospitality-related programs.
University of North Texas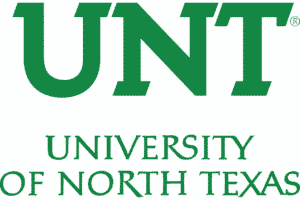 The Hospitality Management MS is offered through the University of North Texas College of Merchandising, Hospitality & Tourism and can be completed in 12 classes. This curriculum focuses on core competencies in effective communication skills, business strategies, problem-solving, and creating new initiatives. The faculty is engaged in research on issues affecting the industry and has a student-focused mindset. The degree requires 36 credit hours, and tuition for Texas residents is slightly more than $16,000, with non-Texas residents paying around $20,000.
University of South Florida
Located in Tampa, FL, the University of South Florida has a hybrid MS in Hospitality that requires 30 credit hours, which includes either an internship or a master's thesis. Your studies will look at current industry research, marketing, accounting and finance, systems technology, and more. The curriculum is a mix of lectures, case studies, research projects, and experiential learning. With a tuition price tag of $10,437, regardless of residency, this is one of the most affordable hospitality programs we've seen.
Related: