Few American industries grow as quickly as healthcare, nor one that's as heavily regulated and stretched as thin in terms of personnel as evidenced by the Covid-19 pandemic. Leaders in hospitals, health systems, physician offices, outpatient clinics, and long-term care facilities are required to wear many hats.
What is Healthcare Administration?
According to the Centers for Medicare and Medicaid Services (CMS), the National Health Expenditure in 2021 hit $4.3 trillion and was 18.3% of the Gross Domestic Product (GDP). Health spending is expected to grow to $6.2 trillion by 2028. The largest sponsor of healthcare services is the federal government at 34%, state and local governments at 15%, and 27% for households, and private insurance at 17%.
It's little wonder that the Bureau of Labor Statistics (BLS) estimates that the job growth for healthcare administrators and managers is expected to grow between 2021-2031 at 28%, which is much faster than average.
Is a Master's in Healthcare Administration Worth It?
With these percentages and cost estimates, a critical position in the healthcare industry is the Healthcare Administrator or Healthcare Executive. Entry-level positions in healthcare management and administration exist for those with undergraduate degrees in health-related disciplines like health administration, social services, public policy, public health, nursing, etc.
There are several avenues to becoming a Healthcare Administrator such as directors or managers of health information technology, operations management, policy analysis, marketing, or financial administration.
While a bachelor's degree will get your foot in the door of healthcare administration, a master's degree is typically preferred to work in hospitals, healthcare systems, long-term care facilities, etc. A Master of Science in Healthcare Administration (MSHA) will position you as a more attractive candidate or help advance your career. Some MBA programs offer concentrations in healthcare administration as well.
Regulations, Policies, and More
As mentioned, healthcare is one of the most heavily regulated industries around. An essential job for a healthcare administrator is to ensure that all local, state, and federal regulations are followed, as well as to ensure quality patient care. Regulations change rapidly, as do technology, insurance policies, pharmaceuticals, and the list goes on.
You only have to look at the Covid-19 pandemic to see that the world of healthcare can turn on a dime. The more education and experience hospitals and health system administrators have, the better to deal confidently with the unexpected.
Careers and Salary
The difference between salaries for a Healthcare Administrator with a bachelor's degree is estimated to be $67k as compared to a salary of $100,000 with a master's degree. Below are some healthcare administration examples and national salary averages from a national wage survey company:
| | |
| --- | --- |
| Healthcare Administrator | $76,798 |
| Vice President of Operations | $144,907 |
| Director of Nursing | $109,507 |
| Chief Executive Officer | $171,060 |
| Nursing Home Administrator | $96,938 |
(Source: PayScale)
Healthcare administrators can find employment in:
| | |
| --- | --- |
| State, local and private hospitals | $119,450 |
| Government facilities | $117,000 |
| Outpatient health clinics and physician offices | $98,230-$99,540 |
| Long-term and residential care facilities | $83,550 |
(Source: Bureau of Labor Statistics)
Why Earn Your Master's Online?
It used to be if you wanted to earn your graduate degree, you'd either need to take a leave of absence from work or attend night classes at a local college or university. In the late 80s-early 90s, advances in computer technology were a game changer that allowed non-traditional students to earn degrees on their own schedule and usually in less time.
As technology improved, colleges and universities began to include more campus degree programs on interactive online platforms, allowing more students were able to advance or continue their education. Online degrees can expand school choices and attract more students who live out of state. As an added incentive, most online programs charge in-state tuition costs regardless of the state of residency.
Few industries are in as a constant state of flux, as is healthcare. Healthcare administrators have a complex job with state and federal regulations, legal and ethical considerations, healthcare technology and developments, and clinical and physician personnel.
Virtual graduate programs for Healthcare Administration are specifically designed for working clinical and managers/administrators professionals. To accommodate professionals with hectic work schedules, families, and personal lives, universities and colleges developed accredited, online graduate degree programs to earn their master's or doctoral degrees.
Some of the benefits of earning an online master's degree:
Typically, online programs are offered in accelerated formats, allowing you to earn your degree in less time in school and reduce the cost of tuition, and other educational costs, such as transportation, housing, and food
Online degrees will usually offer the same curriculum as on-campus students and taught by the same faculty
Companies and employers understand the benefits of employees earning a degree online. This educational route doesn't disrupt your work schedule and is seen as a value-added benefit if your degree is related to your work
What Will You Study?
Online MHA programs can typically be completed in 2 years and require 30-36 hours (although some accelerated programs can require up to 50 credit hours). Classes will be offered in synchronous, nonsynchronous platforms, allowing for easy scheduling.
Blended MHA programs may require weekend, on-campus intensives. Often, there are two-three intensives held either at the beginning or end of the semester. These 2-3 day immersive requirements give you the opportunity to interact with professors and students, participate in workshops and seminars, network, etc.
The curriculum for an MHA, of course, will vary from school to school. In general, however, coursework will cover healthcare topics in leadership and management, economics and finance, Human Resources, marketing, policy, and research. Programs will cover topics in global health, supply chain management, healthcare information and analysis, healthcare strategies, organizational development, communication skills, etc. With healthcare being a highly regulated industry, MHA programs offer classes in regulatory, legal, and ethical considerations.
Specializations
Degree programs in MHA may allow you to pursue a concentration in:
| | |
| --- | --- |
| Healthcare policy and management | Acute or Long-term care |
| Healthcare ethics | Healthcare Informatics |
(Source: U.S. News and World Report)
To earn the degree, online degrees may require practicum experiences (in your home community) under a qualified supervisor, Capstone Project, or a research thesis.
Admission Requirements
Deciding to return to school isn't always an easy decision, but a worthwhile one. If you've been out of school for a while, applying for admission may seem a bit daunting. College Consensus has some suggestions that can help:
Program Admission
Many healthcare leaders earn graduate degrees, and you may know which program you want to pursue by talking with colleagues. However, if not, you should identify the programs that match your goals. Once you narrow down your choices, you'll want to talk with the program director before submitting an application. Establishing a relationship with the program director or department head will give you more information and help you establish a relationship with someone in the program that could prove beneficial. You may need to make a separate application specifically for the Emergency Management program.
Graduate School Admission
Graduate admission processes will ask you to have at least a bachelor's degree from an accredited college or university. Healthcare Administrator programs may not require you to have an undergraduate degree in the field and may evaluate you on experience instead. You may need to take prerequisites if you don't have sufficient experience in certain areas. If you have any previous graduate work, schools will accept graduate transfer hours. Talking with the program director or admission advisor will help you determine if you have previous coursework or experience for admission.
Admission applications require (usually) nonrefundable fees (often between $30-$65), require you have a minimum GPA (often 2.5-3.0), ask for academic transcripts, request letters of recommendation as well as a personal statement describing why you're looking to enroll in a Healthcare Administration program. A current resume or CV will typically be required as well.
Be sure to work with the graduate school admission office so you can avoid last-minute application surprises. Admission staffs are happy to help on the front end since it makes their jobs easier.
Admission Deadlines
Admission deadlines are key. It's not always understood that you may need to be admitted to the Healthcare Administration program before you apply to graduate school. Be sure you're admitted to the Healthcare Administration graduate program and save yourself and the school time.
Deadlines can make or break an application. Remember, there are two deadlines involved, one for the program and one for the school. All deadlines are not created equal. The program admission deadline comes before the graduate school deadline. Missing either deadline can seriously complicate your admission.
It's typical for U.S. graduate school admission offers to be accepted by April 15th, with admission to the program admission coming before.
Financial Assistance
You may not be eligible nor need federal financial assistance, but there are reasons why you should make an application. You'll want to file the Free Application for Federal Student Aid (FAFSA®) for several reasons.
Graduate schools or programs may require the FAFSA® to provide any need-based university funds, graduate scholarships, or grants that are available for master's students. The FAFSA® information is necessary for qualification or for state or federal need-based loans or scholarships.
If you're currently in a healthcare administrative leadership role, you may qualify for tuition funding from your employer. Employers know having qualified leadership is essential in meeting today's healthcare services and have built educational assistance into institutional and departmental budgets.
Accreditation
At the start of internet distance education in the 80s-90s, less than reputable private companies saw online or hybrid education as a money-making opportunity and awarded expensive bogus degrees. It took time for regulations for online degree programs to be developed and for colleges and universities to develop quality online programs.
Now, online degrees are an accepted part of the academic landscape that follows quality standards, much as in healthcare. Colleges and universities apply for regional accreditation of their online programs, which does for education what the Joint Commission does for healthcare. Regional accreditation assures you that the online program, curriculum, and faculty are meeting educational standards.
There are two types of accreditation: institutional and programmatic.
PROGRAM ACCREDITATION
The gold standard accreditation for Healthcare Administration degrees is overseen by the Commission on Accreditation of Healthcare Management Education (CAHME). CAHME determines that the curriculum and training qualify you to earn an MS in Healthcare Administration with the necessary skills and knowledge to work in the field.
INSTITUTIONAL ACCREDITATION
At the very least, you'll want to verify that the college or university you choose is accredited by an approved Department of Education regional agency. This accreditation comes from agencies such as the WASC Senior College and University Commission (WSCUC), Southern Association of Colleges and Schools Commission on Colleges (SACSCOC), Middle States Commission on Higher Education (MSCHE), Middle States Commission on Higher Education (MSCHE), Higher Learning Commission (HLC), etc.
Professional Organizations, Licensure and Certifications
Organizations
American College of Healthcare Executives (ACHE) – ACHE is the premier professional society for healthcare professionals with degrees above the bachelor's level. Established in 1933, the ACHE now has a membership of 48,000 and offers a learning center, publications, and research opportunities. The organization also offers a career center, library, professional services such as resume assistance and interview skills.
American Association of Healthcare Administrative Management (AAHAM) – AAHAM has more than 30 regional chapters throughout the country. Established in 1968, AAHAM hosts a national conference, offers a job bank, networking through its online Membership Directory, and access to state hospital associations, product and services discounts, legislative updates eight times a year, and more.
Health Care Administrators Association (HCAA) – Since 1980, HCAA has been the leading nonprofit trade association for third-party administrators in healthcare. Members benefit from: discounts on the HCAA conferences, access to the HCAA website to advertise services, podcasts, monthly newsletters, and the Emerging Leaders Program (online education and discussions subject matter experts, industry mentors, and more). Members also have access to the new healthcare business video library.
Association of Healthcare Administrative Professionals (AHCAP) – Nonprofit organization featuring member benefits, such as continuing education course tuition discounts, the annual national conference, webinars, and at least six free webinars every year.
Licensure
Healthcare Administrators typically aren't required to hold a license. The exception to this rule is administrators in long-term care or nursing home facilities. These administrators are required to be licensed in most, if not all, states.
The National Association of Long-Term Care Administrator Bonds (NAB) provides members with licensure requirements, administers licensure examinations, reviews nursing homes continuing education programs, and more.
CERTIFICATIONS Offered Through:
Association Certification
Certification
American College of Healthcare Executives (ACHE)
Fellow of the American College of Healthcare Executives (FACHE)
Association for Healthcare Administrative Professionals (AHCAP)
Certified Healthcare Administrative Professional (cHAP)
American Association of Healthcare Administrative Management (AAHAM)
Certified Revenue Cycle Executive
Certified Revenue Cycle Professional
Certified Revenue Integrity Professional
Certified Compliance Technician
Certified Revenue Cycle Professional
Certified Revenue Cycle Specialist

Healthcare Financial Management Association (HFMA)
Certified Healthcare Financial Professional (CFHP)
American Health Information Management Association (AHIMA)
Registered Health Information Administrator (RHIA)
Healthcare Information and Management Systems Society (HIMSS)
Certified Professional in Healthcare Information and Management Systems (CPHIMS)
Health Care Administrators Association
Self Funding Specialist® (CSFS®)
10 Online Master's in Healthcare Administration
Colorado State University

This 100% online Master of Healthcare Administration (MHA) program has a 36-credit hours curriculum focused on giving you the education and skills to become a healthcare leader. You'll study evidence-based management techniques and theories and can choose from an impressive list of eight specializations to support your career goals. Your MHA studies will acquaint you with not only leadership skills, but provide you global perspectives and improve your analytical expertise.
George Washington University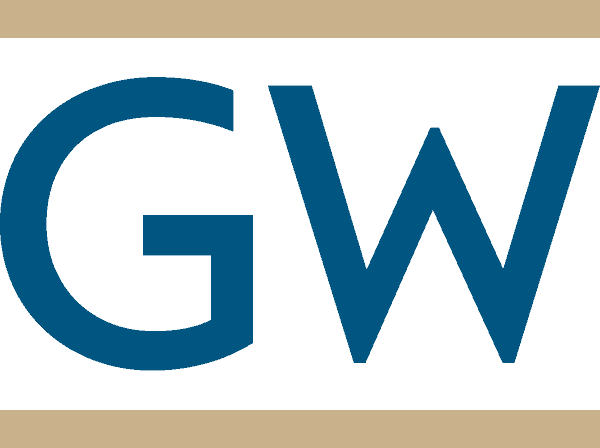 This MHA degree dates to 1959 and is administered by GWU's prestigious Milken Institute of Public Health (ranked #11 by U.S. News and World Report). CAHME accredited, this hybrid MHA degree has a 50-credit hours curriculum developed by the GWU's faculty who remain active in healthcare. This is an interdisciplinary program presented in accelerated eight 10-week modules. You'll participate in four immersive experiences (three in D.C. and one in a health organization.)
Oklahoma State University
Through its Center for Health Sciences, OSU has an online MS Health Care Administration requiring 32 credit hours. You have a choice of two tracks in Administration or Leadership and Entrepreneurship (specifically for high-level administrators). The core curriculum includes studies in leadership styles, legal issues, and research methods in healthcare administration. You'll also complete either a thesis or a "creative component project." Non-Oklahoma residents enrolled online have a low $364 per credit tuition, and Oklahoma residents pay $234. You don't need prior healthcare experience to be accepted.
Saint Louis University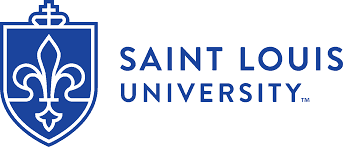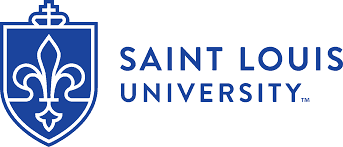 Ranked in the top 15 of U.S. News and World Report's best healthcare management graduate programs, this Executive MHA is a 50-credit hour program designed to help advance your leadership role. The degree is through the Department of Health Management and Policy in the College for Public Health and Social Justice and is CAHME accredited. You'll move through the curriculum through a four-week, accelerated format. A hybrid program, along with coursework, you'll join in executive weekends on the SLU campus for skills building, guest lecturers, and team-building workshops.
Texas Tech University Health Sciences Center
This MS in Health Administration is entirely online with a faculty of board-certified healthcare leaders with various career experiences. You'll complete a 36-credit hour curriculum covering topics from strategic planning, research, finance, legal aspects, informatics, and analytics of healthcare. You can choose elective studies from a full slate of electives and will complete your program with a Capstone Project. Applications are accepted on the first of the month in January, March, and August and program start dates are in Fall, Spring, and Summer. This program also offers certificates, and you can transfer two MSHA courses to the certificate program.
University of Alabama at Birmingham
U.S. News and World Report rates this blended program as the country's #1 healthcare management graduate program. With all courses offered online, you can complete this MHA-Executive Format degree in two years with three intensives on the Birmingham campus for four and a half days times each year. The program places an emphasis on economics, quality improvement, leadership, strategic planning, and more. You need a minimum of 5 years of healthcare experience to apply. UAB also offers certificates and aa dual degree option with the Master of Science in Healthcare Quality and Safety (MSHQS).
University of Michigan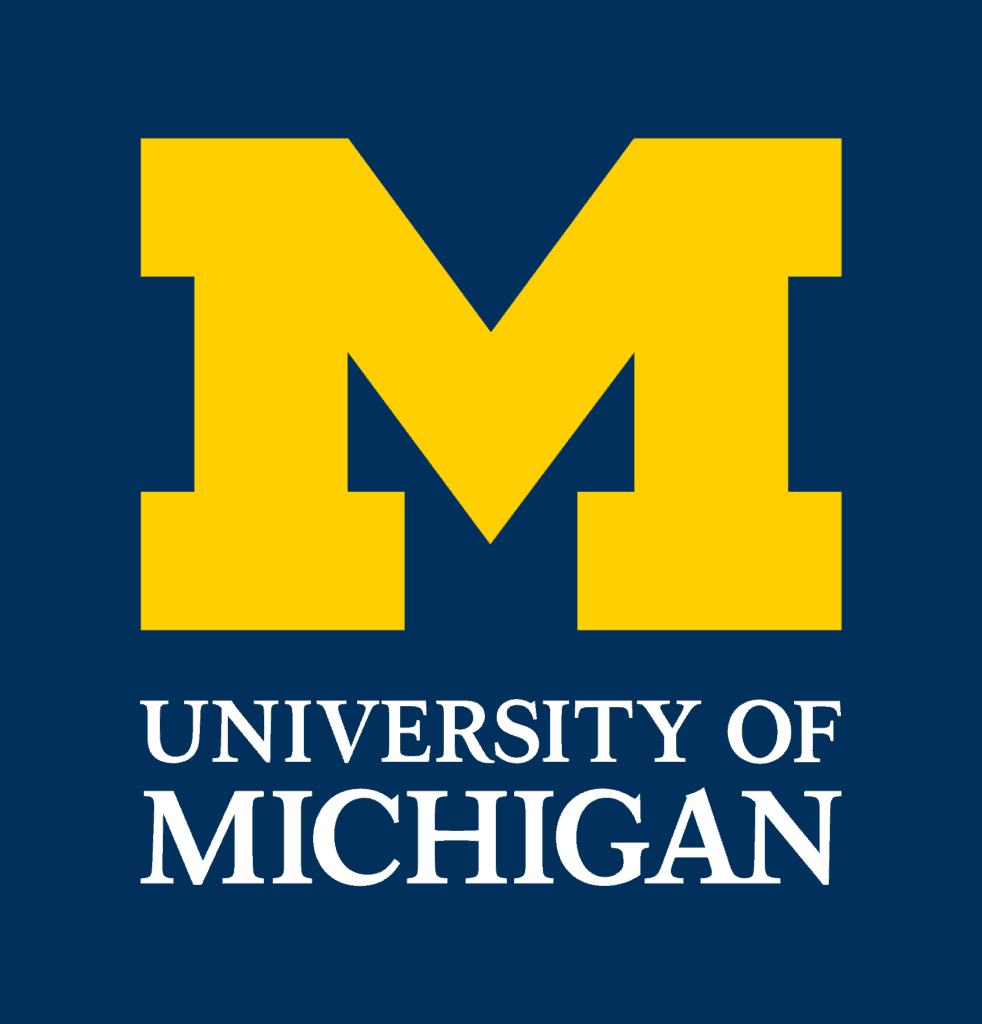 The School of Public Health houses this online Master of Health Services Administration (MHSA) degree. Described as "challenging but manageable," this program is similar to the more traditional MBA in healthcare but with an eye to developing future healthcare managers and leaders. This blended program requires nine three-day weekend intensives in Ann Arbor, MI, along with videoconferencing classroom experiences. The curriculum includes a culminating Capstone Project. You can earn your degree in 20 months.
University of Minnesota
Ranking in the nation's top 5, UM's Masters of Healthcare Administration (Executive) is administered through the university's School of Public Health and is the online option in its MHA degree. With this 42-credit hour online program, you'll earn your degree within two years in a curriculum focused on competency in five areas, including healthcare delivery, business, industry transformation, managing complex environments, and enhanced professionalism. You'll need a minimum of three years of clinical or healthcare management experience for admission.
University of Southern California
Designed for clinical and management healthcare professionals, this Executive Master of Health Administration program's offered in a hybrid/online format, including the online curriculum and two mandatory intensives on the USC campus. This program is built around five areas: cost-effectiveness, healthcare technology, organizational and clinical effectiveness, administrative efficiency, and innovative leadership. This is a 36-credit hour curriculum you can complete in 6 semesters. A Capstone Project is required, but there's no field placement experience.
Virginia Commonwealth University
You'll want to explore the online MS in Healthcare Management from VCU. Designed for you to complete in 22 months of attending full-time (you can also enroll part-time, requiring three years), this degree includes an online curriculum and six synchronous sessions per year. There's a mix of two synchronous sessions conducted via Zoom at the beginning and end of each semester. You'll also be required to attend two in-person sessions on the Richmond, VA, campus. This degree covers five significant healthcare concerns: leadership, professionalism, the evolving healthcare environment, analytical and business skills, and communication skills.
Related:
Best Online Master's in Health Informatics
Best Online Master's in Health Science