Getting an online master's in forensic science can be a great way to further someone's education and training in the field. However, there are a few things they need to keep in mind before deciding to pursue such a degree. In this guide, we will provide everything students need to know about getting an online masters in forensic science.
Those who choose careers in forensic science collect important information that can establish the guilt or innocence of persons of interest. It's important to understand the proper procedure when it comes to testing evidence. Forensic scientists must also know how to preserve evidence back at the crime lab properly. This includes guaranteeing the chain of command and preventing evidence from becoming contaminated.
Those working in forensic science have many other duties as well. Forensic experts provide testimony and explain findings that become evidence. those who work in the lab may spend time ordering new equipment and interpreting results. These individuals often have to calibrate lab equipment and perform quality checks on chemicals and other supplies.
What is a Master's Degree in Forensic Science?
A Master's degree in Forensic Science is a graduate-level program that prepares students for careers in the criminal justice system, law enforcement, and research. Students learn to analyze physical evidence from crime scenes and use scientific methods to uncover facts about the scene.
Through courses such as DNA analysis, toxicology, forensic anthropology, and other related topics, students gain a comprehensive understanding of the processes involved in forensics. With forensic science masters degrees, students can learn from experts in the field without having to attend classes on campus. These best forensic science masters programs are designed for those who have already obtained a Bachelor's degree and want to expand their knowledge of the field.
Online Master's programs in Forensic Science are typically composed of two distinct parts: coursework and research. Coursework focuses on topics like crime scene processing, forensic analysis, evidence collection and storage techniques, criminalistics, legal issues related to forensics, and computer applications used in the field. Students will also be required to complete research projects and take part in practicums that reinforce course material.
Is a Master's Degree in Forensic Science Worth It?
A prospective student may ask "is a masters in forensic science worth it." A Master's degree in Forensic Science can be a great way to pursue a career in the field and open up opportunities for advancement. The knowledge gained through this program can make granduates more competitive forensic science graduate jobs candidates, allowing them to stand out from other applicants. With an online Master's degree in Forensic Science, students can learn the skills and techniques necessary to be a successful forensic scientist.
Additionally, there are numerous opportunities available for those with a Master's degree in Forensic Science. These include masters of forensic science jobs in law enforcement and criminal justice, as well as positions with government agencies, laboratories, and other related organizations. A master's degree also opens up possibilities for research and teaching careers in the field.
By spending time learning about the various aspects of forensics, a Master's degree in Forensic Science can help learners become an expert in the field and increase their earning potential. With this degree, they'll gain knowledge that will enable them to work confidently in any situation related to forensic science.
Ultimately, a Master's degree in Forensic Science is an excellent way to further one's career and open the door to new opportunities. This type of program offers the opportunity to learn from experienced professionals, hone skills, and gain knowledge that can be used throughout a student's professional life. With this advanced degree, learners can pursue whichever career path in the field of forensic science that they choose.
Why Should I Get My Masters in Forensic Science Online?
Getting an online Masters in Forensic Science is a great way to further a graduate's career. With the growing demand for forensic experts, having a higher degree of knowledge and skills can give them the edge over other applicants. An online master's program allows students to gain those advanced qualifications while keeping up with other obligations like family or work.
These programs provide access to a wide range of educational resources. Depending on the school chosen, students may have access to courses ranging from Criminalistics and Cybercrime Investigation to Law Enforcement and Forensic Photography – all without having to leave home. Many online programs also include internship opportunities so that learners can get hands-on experience in the field.
Additionally, pursuing an online Master's in Forensic Science provides the opportunity to learn from industry professionals. Students can benefit from their experience and expertise by networking with them and participating in some of the courses they teach. This is a great way to make connections and increase the chances of getting hired for forensic work in the future.
Types of Degrees and Specializations in Forensic Science
When it comes to getting a Master's degree in Forensic Science, there are a few different options to choose from. Here's the list of the most popular online programs available:
Master of Science in Forensic Science: The M.S. offers a comprehensive overview of the key aspects of the field and gives students an in-depth look at how to apply forensic science principles, tools, and techniques to a variety of practices.
Master of Professional Studies in Forensic Science: This is a specialized degree that covers specific topics within the field, such as crime scene investigation, DNA analysis, and digital forensics.
Master of Science in Digital Forensics: In this program, students learn the skills and techniques necessary for gathering and analyzing digital evidence for a variety of investigations.
Master of Science in Cybersecurity: This degree provides a comprehensive overview of the principles and methods used to protect computer systems from malicious attacks by hackers.
Master of Science in Forensic Psychology: This program focuses on the intersection between psychology and criminal justice, providing an understanding of how mental health issues play a role in crime.
Master of Science in Forensic Nursing: This degree focuses on the role of nurses in criminal justice, providing an understanding of how to provide care and support for victims of crime.
What Will I Learn in a Master's Degree in Forensic Science Program?
A master's of forensics science degree program is designed to prepare students for a career in forensic science. Coursework focuses on the application of crime-solving techniques, such as gathering and analyzing evidence from crime scenes.
Students will also learn about laboratory procedures for analyzing physical evidence, as well as the legal protocols associated with handling evidence. The program will also include a heavy focus on ethics and the ethical considerations associated with handling evidence.
In addition to classes that cover the fundamentals of forensic science, students may have to take courses in biology, chemistry, statistics, criminal justice, and psychology. Specialized courses may include topics such as biochemistry and molecular genetics; forensic toxicology; arson and explosives analysis; trace evidence analysis; forensic anthropology, DNA identification; digital forensics; statistics for criminal justice, or legal aspects of forensics.
Students will also typically have to complete a research-based thesis project in order to demonstrate the knowledge they've gained throughout the program. This project helps ensure that graduates have a comprehensive understanding of their field and are equipped to apply their knowledge in the real world. The thesis can focus on any number of topics related to forensic science, such as testing new methods for evidence analysis or exploring the legal implications of using particular methods.
Careers and Salary With an Online Masters in Forensic Science
A degree in forensic science opens up a world of career possibilities. A master's degree can take someone's career to the next level, enabling them to pursue more advanced positions and a higher forensic science salary with masters in the field. After getting an online master's in forensic science, some of the potential forensic science masters jobs that pay well include crime scene investigator, laboratory analyst, and forensic scientist.
Crime scene investigators typically have a background in physical or natural sciences, such as biology, chemistry, or physics. Typical duties include collecting evidence at crime scenes, documenting the findings with photographs and diagrams, analyzing the evidence collected from crime scenes, and testifying in court. The median masters in forensic science salary for a crime scene investigator are $53,261 a year.
Laboratory analysts typically have a background in either chemistry or biology. Typical duties include conducting laboratory tests on evidence collected from crime scenes to help identify suspects, analyzing biological samples such as blood and tissue, preparing reports of their findings, and testifying in court. The median forensic science yearly salary for a laboratory analyst is between $51,319 and $73,815 per year.
Forensic scientists typically have a background in chemistry, biology, or forensic science. Typical duties include analyzing evidence collected from crime scenes to identify suspects and provide legal testimony in court cases. The median forensic psychology masters salary falls between $63,846 and $78,083 per year.
It's important to note that a forensic science master's degree salary can vary depending on experience, geographic location, and the type of master in forensic science jobs. With an online master's in forensic science, students can apply for higher-level positions with better pay. In addition, many employers offer forensic science masters salary increases based on merit and performance.
| Career Titles | Annual Median Salaries |
| --- | --- |
| Detectives and Criminal Investigators | $88,940 |
| Chemists | $81,300 |
| Forensic Science Technicians, State Government | $63,570 |
| Fire Inspectors | $67,180 |
| Forensic Science Technicians, Testing Laboratories | $62,940 |
| Forensic Science Technicians, Local Government | $61,970 |
| Clinical Laboratory Technologists and Technicians | $55,280 |
| Private Detectives and Investigators | $57,720 |
| Chemical Technicians | $49,820 |
| Forensic Science Technicians, Medical and Diagnostic Laboratories | $38,870 |
The Bureau of Labor Statistics reports that the median annual wage for forensic science techs is $61,930, with the highest 10% earning more than $103,430. The BLS also projects 11% job growth for forensic science technicians over the next 10 years.
Do I Need a Master's Degree in Forensic Science?
If they're interested in entering the field of forensic science, a master's degree can give professionals an edge. It will provide a greater understanding of scientific concepts and principles necessary for analyzing evidence and providing accurate conclusions.
A master's degree also gives students access to more advanced research opportunities, higher-level positions, and potential forensic science salary per month increases. Plus, a master's degree can open the door to various career paths in forensic science, including criminal investigations, court proceedings, and laboratory research.
What Can I Do with a Master's Degree in Forensic Science?
If students wonder "What jobs can I do with forensic science degree" or "how many forensic science jobs are there,", then it's important to note with a forensic science masters online, students can pursue roles such as forensic scientist, crime scene investigator, criminal profiler, DNA analyst, or medical examiner.
They may also be qualified to teach forensic science at the college level. Additionally, graduates can use this degree to gain a competitive edge in applying for other forensic science major jobs within law enforcement and legal services.
Depending on experience and qualifications, degree holders can even pursue a career in the private sector as a consultant or expert witness. The cheapest online forensic science degree will provide the necessary skills and knowledge to conduct research, evaluate evidence, and draw reliable conclusions in criminal cases.
Choosing the Best Program for Me
Choosing the right master's program is an important step in launching a successful career. Students should take into account what type of degree they need, what kind of specialization they want to pursue, and which school best meets their needs. It's also important to consider how much time and money one is willing to commit to a program.
When it comes to online Master's in Forensic Science, prospective students typically find three different degree types: a general MS in forensic science, an MS degree with a specialization in any one field of forensics (such as digital forensics or criminalistics), and a Master of Applied Science (MAS) that focuses on practical application and research.
The best program depends on the career a student wishes to pursue. For those choosing a more general degree, the MS in forensic science might better suit their goals. But if students want to specialize in a specific field, like digital forensics or criminalistics, then an MS with a specialization would be the better option.
The MAS degree is typically more research-focused than the MS and may be a good choice for those interested in pursuing a career in academia or research. The duration of the programs can vary, so it's important to consider how much time one can commit before deciding on a program.
Admissions
The admissions forensic science masters requirements for an online forensic science master's degree can vary from school to school. Generally, applicants need a 4-year Bachelor's degree with a minimum GPA of 3.0 or higher, as well as relevant work experience and/or professional certifications. Some schools may also require GRE scores or other standardized tests.
Students should also be aware of any additional application materials required by the school. These may include letters of recommendation, a resume or CV, and/or a personal statement outlining goals for the program.
Accreditation
When evaluating accredited online forensic science masters programs, accreditation is an important factor to consider. Accreditation ensures that the program meets certain quality standards and indicates that a recognized accrediting agency has evaluated the program. Prospective learners should look for programs accredited by either the Forensic Science Education Programs Accreditation Commission (FEPAC) or the American Academy of Forensic Sciences (AAFS).
Financial Aid and Scholarships
Pursuing an online master's in Forensic Science is an investment, and it's important to understand the costs associated with a program. Most schools offer financial aid options that are available on a case-by-case basis.
Additionally, students can find scholarships specifically for students pursuing an online master's in forensic science. Check with the school's financial aid office to learn more about available options. There are also many websites that cater to scholarship opportunities.
While financial aid from familiar undergraduate sources may not pan out for those seeking a master's degree, there are plenty of other opportunities to get help paying for school. Fortunately, online schools help defray the cost of attending school. Additionally, students don't have to relocate or incur additional living expenses associated with commuting back and forth to school.
Certifications and Licensure
When pursuing a masters in forensic science online, understanding the certifications and licensure requirements is essential. Depending on the type of career they intend to pursue after graduation, specific credentials may be required for professional or legal recognition.
For example, a Forensic Toxicologist might need certification from the American Board of Forensic Toxicology. In contrast, a Forensic Scientist specializing in Latent Prints might need certification from the International Association for Identification. Additionally, many states require licensure for certain forensic roles before individuals can practice in those areas.
It is important to familiarize oneself with all of these requirements as early on as possible to prepare and qualify to work in a chosen field after graduation. Research the requirements that apply to a specific situation before making any decisions.
Walter's and licenses can enhances a student's job opportunities, many employers prefer masters degrees in specific niches. Again, this is where research becomes essential. For example, you may find that local law enforcement departments prefer certificates in specific areas, such as criminology.
Note that certifications and licensure vary from state to state. Therefore, it's important to do precise research and talk to others already in the field to get a better idea of the types of certifications and licensure that will help students advance in their careers.
Program Profiles
The programs below are all fully accredited and meet College Consensus standards for quality and reputation. They are presented in alphabetical order.
1. Arizona State University


Arizona State University offers a Professional Science Master's for students wishing to study forensic science. This degree allows graduates to move forward with their careers in law enforcement, forensic science, and medicolegal fields. Many students already work in forensic science and wish to get their master's degree to develop skills needed for leadership roles.
2. Champlain College

The Master of Digital Forensic Science at Champlain College includes courses taught by those already working in the industry. These experts come from some of the leading organizations in law enforcement and related fields. Students learn to utilize and gather digital evidence as well as investigative techniques that will help them in real-world crime investigations. This program is perfect for those desiring to develop their technical expertise. It includes more than 34 scripting languages and various software applications used to communicate and lead others and the field.
3. Florida International University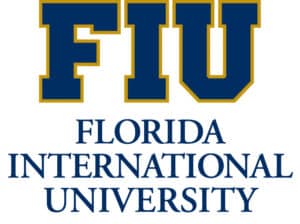 The PSM in Forensic Science Management at Florida International University provides a great opportunity for those who wish to study graduate-level forensic science. The program specializes in operational forensics. This means that courses use case studies and multimedia materials in a flexible online format. Learners complete practical exercises, and 16-month cohorts align with their chosen programs. Multidisciplinary courses help students become competitive in the job market after graduation. Many graduates go on to deliver expert testimony and work as leaders in forensic science.
4. National University
National University's Master of Forensic Science uses a flexible online format that works for law enforcement professionals who wish to continue their education without interrupting their careers. For those who want to specialize in crime scene investigation, crime scene school credits may count towards a portion of this master's degree. There are two areas of specialization to select from. Criminalistics includes courses in advanced forensic toxicology, trace evidence, DNA, and serology. It also includes coursework in forensic archaeology and anthropology. With this experience, students gain a comprehensive understanding of the science underlying forensics.
5. NSU Florida

Students who complete the MCJ – Investigative Forensic Technology at NSU Florida often go into rewarding careers as Park Rangers, state troopers, police officers, and FBI special agents. Others go on to become detectives at some of the nation's leading law enforcement agencies. With this degree, graduates can become community leaders and learn the ins and outs of how to navigate the criminal justice system. It includes coursework where students can pursue their niche with a concentration.
6. Oklahoma State University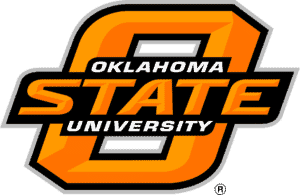 Students can opt for the Oklahoma State University's MS in Forensic Sciences. There are several pathways students can explore once they are accepted into the program. For example, the master's program includes a specialization in Arson, Explosives, Firearm and Tool Mark Investigations (AEFTI). Alternatively, students can specialize in Forensic Investigative Sciences (FIS). Depending on their background, other students focus on Forensic Psychology or Forensic Science Administration (FSA). Coursework includes criminalistics, ethics, leadership, law, psychology, and analysis of blast injuries.
7. Saint Leo University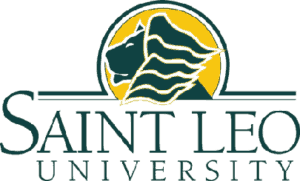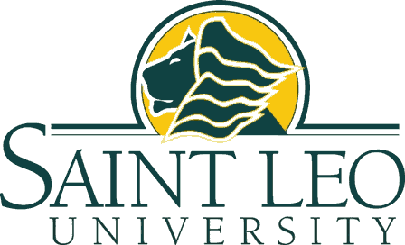 At Saint Leo University, students can obtain an MCJ – Forensic Science degree. This degree gives students the knowledge they need to assist with forensic science investigations. Students learn how to use modern tools through hands-on training. Many graduates work in law enforcement and criminal justice.
8. Stevenson University
The Master of Forensic Science at Stevenson University provides participants with specialized training in a variety of sciences. It also includes law courses as part of its core curriculum. Stevenson University has built a relationship with the Baltimore County Crime Lab, US Secret Service lab, and Maryland State Police. This relationship makes it easy for students to receive mentorship and training from some of the premiere forensic experts in the world. The program also emphasizes the importance of professional insight for those who want to become leaders. This graduate program prepares students to work as specialist in this applied sciences field.
9. University of Central Florida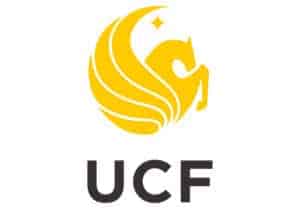 Many prospective students are interested in the University of Central Florida due to its competitive MS in Forensic Science. Students can take their courses online and the program includes topics designed to deepen their understanding of the intersection of technology and science and how that can be used to solve crimes. Learners choose from forensic analysis, forensic professional, and forensic biochemistry concentrations. By focusing on one of these areas, students can pursue the route they're most passionate about. Graduates emerge ready to lead forensic investigations. Part-time and full-time programs make this option perfect for those with odd hours, living in remote locations, or otherwise needing extreme flexibility and where and when they study.
10. University of Florida

The University of Florida also has an MS in Forensic Science. This diverse and comprehensive program provides career options for those working in the field or looking to make a switch to a forensics career. Potential opportunities include working in hospitals, medical examiners offices, law enforcement, and chemistry laboratories.
Professional Organizations
There are national and local professional organizations open to students. Often, joining a professional organization can help students network and gain insight into the job market. It's also a great place to find or become a mentor.
Do some research before paying membership dues to multiple organizations. It's better to focus on one with national reach. Students should also choose an organization that focuses on their specific career interests.
Here are a few professional organizations that operate at the national level:
American Academy of Forensic Sciences (AAFS)
American Society of Trace Evidence Examiners (ASTEE)
Association of Forensic Document Examiners (AFDE):
Society of Forensic Toxicologists (SOFT)
Society of Hair Testing (SoHT)
National Association of Medical Examiners (NAME)
Professional organizations can help those already working in the profession determine a new area of specialization. That's particularly true of those who want to advance to leadership or senior positions within their organizations or elsewhere.
Related:
What Degree Do You Need to Be a Forensic Scientist?