The film and television industry is ever-evolving, making online film degrees valuable for those wanting to start a career. Thanks to the advent of streaming and a constant push for innovation, media companies are investing big in creative storytelling. According to Variety, streaming content spending among big media companies has risen consistently over the last several years, marking a notable shift in content strategy. Based on revenue, IBISWorld reported that the movie and video production industry was worth over $27 billion in 2022 for the United States alone. Consumers have more options than ever, and budding filmmakers have many ways to enter the field.
Whether you want to be a camera operator, a producer, or any other role in the filmmaking process, a film degree can make all the difference. Online film degree programs equip you with the necessary skills to do what you love while giving you hands-on experience with technology revolutionizing the field.
The Best Online Film Degree Programs
In the past, having a film degree wasn't always a necessity. There are still various jobs you can get with little experience or skills. But according to the Financial Times, that's changing, and there's a shortage of people with the distinct skills and expertise the industry needs.
Experts say the film and TV industry will grow by as much as 36 percent by 2025, resulting in thousands of new jobs. With production spending on the rise, there's an ever-climbing demand for everyone from editors to scriptwriters. The U.S. Bureau of Labor Statistics states the need for editors and camera operators alone will rise 12 percent by 2031. But that's not all.
New technologies are transforming how media companies bring new ideas to life. Visual effects technologies like real-time rendering and 3D previsualization make projects more life-like. Meanwhile, artificial intelligence, algorithmic video editing, and even the Internet of Things are transforming how production teams create magic on the screen.
These new advances create demand for people with the right skills. While some of the most successful filmmakers in the industry made it big with real-world experience and a strong vision, that's not enough in the modern film and television landscape. Online film degrees help you remain competitive and prepare you to take full advantage of innovations that continue to disrupt modern filmmaking. Whether you're a newcomer to the industry or seeking to elevate your career, pursuing an online film degree is the optimal path to achieve your goals.
Specializations for Online Film Degree Programs
Film degrees equip you with a broad range of skills. Filmmaking requires creativity, theoretical knowledge, technical skills, and an aptitude for innovative problem-solving. Typically, the first few years of your education revolve around core skills, building the foundation to enter the field. However, many filmmaking students dive into more advanced specializations to cater to their career goals.
These specializations focus on distinct areas of filmmaking, allowing you to pursue your dreams and build a career you love. Common film degree specializations include:
Commercial production
Acting and directing
Production
Cinematography
Screenwriting
Script editing
Motion picture history
Animation
Special effects
Mass communication
Documentary filmmaking
Film technology
These specializations may go under different names, but they all emphasize unique skills that can influence your career path. Some online film degree programs have guided education paths, while others offer optional courses to prepare you for your chosen career. By taking electives, you can explore new avenues and discover specializations you never knew you wanted to pursue. For many budding filmmakers, these specializations are key to developing an exciting career with ample opportunities to excel.
Some online university programs may offer specialty Master's and Ph.D. programs, making you even more competitive in the film and television industry. These programs are great for people who already have some experience under their belt. They expand your knowledge and can help you keep up with innovations that continue to shape the industry.
Career and Salary Information
Online film degrees allow you to take your career in many different directions. A degree gives you more marketable skills and impressive qualifications, and the specialties you explore can help you hone in on the right job. The film and television industry operates differently than others, and you may get work on a contract basis versus a regular salary. It all depends on your desired outcome. With a film degree, you have more options and usually qualify for positions with higher pay and more room to grow. Average salaries can vary dramatically based on location and experience, but here's a look at some careers you can explore with an online film degree.
The figures above reflect the median salaries of these jobs. Contracts and salaried positions may start lower as you begin your career. However, your earning potential can also significantly climb as you gain more experience and make a name for yourself within the industry.
Curriculum and Courses
While pursuing online film degrees, your courses can prepare you to make on-screen masterpieces. The names and numbers will vary from one online school to the next, and some classes are only available at certain online institutions. What's available depends on the program's focus. When choosing a school, you must consider your desired career path and choose a program with a curriculum that takes you where you want to go.
Online film degrees usually offer a similar core curriculum, building the foundation of skills and knowledge you need to enter the field. You can explore more advanced skills through electives and specialized educational tracts. Common foundational courses you can expect to take include:
Film studies: An introduction to filmmaking and the art of bringing ideas to the screen
Film history: A look back at different film eras and how they influence modern filmmaking
Film techniques: A dive into commonly used film techniques, including camera angles, unique shots, and more
Cinematography: An exploration of technical and artistic equipment operation
Film analysis and criticism: A look into film theory, narrative analysis, and criticism within an international and historical context
Lighting: Learn about technical and aesthetic conventions for in-studio and on-location lighting
Film editing: Courses designed to educate students on modern editing techniques and technology
Like traditional liberal arts studies, online schools often offer core classes at different levels. For example, you may start with Film Techniques 101 before taking additional courses in later semesters to learn more advanced filmmaking methods. Before applying to a school, learn about its curriculum and course availability to ensure you can learn skills most relevant to your desired career.
Admissions Requirements for Online Film Degree Programs
Admissions standards for online film school are typically more flexible than in other competitive fields. Filmmaking is a combination of stellar technical skills and innate creativity. It's also an industry rooted in vision and passion. As a result, you don't need perfect grades and a padded resume. Many schools don't even have thresholds for standardized test scores like the ACT or SAT.
Most schools offering online film degrees require a high school diploma or a GED. You'll also have to provide official transcripts, reference letters, and other documents alongside your application. As for your high school GPA, admissions requirements can vary. On average, most online film schools want students to have a GPA of at least 3.0 on a 4.0 scale. Though, some institutions will accept GPAs much lower.
Many schools also ask for personal essays or a portfolio that showcases the skills you already have. Those requirements are prevalent among competitive schools with limited acceptance rates.
Accreditation
Accreditation is important when choosing which film degree programs are worth pursuing. Not every school has the same accreditation, and this seemingly small detail can affect everything from credit transfers to recognition from potential employers. Accreditation helps to maintain a certain level of educational standards. Several institutes provide accreditation; you can easily find this information on school websites. You can also visit the Council for Higher Education Accreditation (CHEA) and the Database of Accredited Postsecondary Institutions and Programs (DAPIP).
Regional accreditation is the most reputable. It's considered the most widely-recognized form of accreditation. National accreditation is also acceptable in some cases. In this case, accrediting bodies usually review schools offering vocational or technical degree programs. If your long-term goal is graduate school or you need financial aid, attending a school with regional accreditation will give you the most options.
There isn't specialized accreditation for online film degrees. However, some schools have accreditation from the National Association of Schools of Arts and Design (NASAD).
Financial Aid & Scholarships
Paying for an online film degree doesn't have to be difficult. Fortunately, many programs are eligible for financial aid, loans, and scholarships. Accreditation may impact your ability to get federal financial assistance and student loans. Keep accreditation in mind when researching schools and reviewing tuition costs.
Several schools also offer need-based financial aid or scholarships for gifted prospective students. For the latter, you may have to submit a project or portfolio to prove your potential. Beyond school scholarships, many regional and national organizations offer grants and awards that you can apply toward your tuition.
What Can You Do with an Online Film Degree?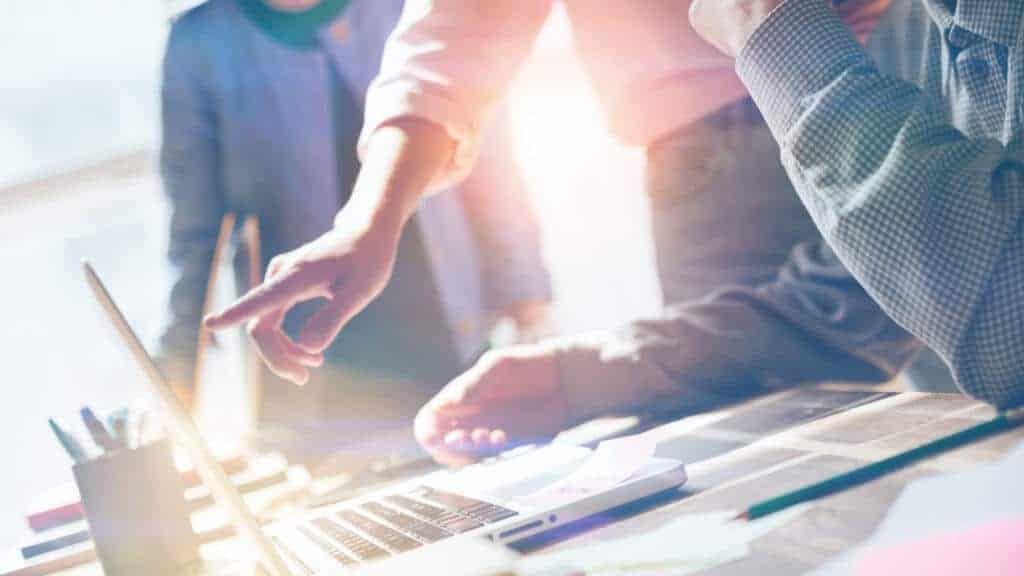 Film degrees prepare you for a fulfilling career in visual storytelling. It takes a village to create big-screen blockbusters, television shows, and streaming content. Whether you want to work in Hollywood or not, having an online film degree can put you ahead of the curve. Instead of entering the field without knowing what it takes to create the media people love, pursuing an online film degree allows you to start off strong and discover numerous opportunities for career advancement.
There are many opportunities available. Graduates can get behind the camera as an operator, work as part of live broadcast television, or play a behind-the-scenes role in production. The sky's the limit. A film degree gives you a competitive edge, providing you with the tools and experience to enter the industry and land your first opportunity.
The film and television industry is ever-growing, and many film degree graduates get the chance to work on their terms. From salaried positions at a studio to contract work and freelance jobs that lead to bigger appointments, there's no end to what you can do with a film degree.
How Much Does an Online Film Degree Cost?
The cost of education can be substantial. That applies to all degrees. But
if you have a deep passion for filmmaking, see it as necessary preparation for your future and a significant stride toward your long-held career aspirations. The cost of pursuing an online film degree can fluctuate depending on various factors, including your state of residency, which plays a crucial role. This isn't always the case, but many schools offer different rates for in-state tuition, even if your program is entirely online.
The U.S. News & World Report reports the average cost for an online undergraduate degree is roughly $333 per credit hour. With most programs requiring at least 120 credit hours for graduation, an online film degree can cost around $40,000 for tuition alone. If you pursue a graduate degree, per-credit costs are between $500 and $650.
Additional fees may apply. For example, some schools have technical fees or equipment costs to cover the software and gear you'll use. Remember to consider the price of supplies. Because modern filmmaking is largely digital, you may have to buy school-approved computers capable of handling resource-intensive tasks like visual effects and editing.
Research the total costs of the schools that pique your interest to understand what getting your online film degree will cost.
How Long Does it Take to Get an Online Film Degree?
A typical online undergraduate degree takes four years to complete. Schools split the program into 16-week semesters. It is possible to complete earlier if you choose to continue your studies through the summer semester.
Several schools also offer accelerated programs. The length can vary, with some lasting only a couple of years due to shorter semesters. Graduate programs are more concise and usually take only one or two years to complete.
Are There Affordable Online Film Degree Programs?
There are more affordable online schools and many ways to reduce educational costs. As always, looking into the many details impacting a program's value is wise. Check on a school's accreditation, consider expenses beyond tuition, and research the curriculum to ensure you get the most bang for your buck.
Remember to speak with financial advisors about available grants and scholarships. Discounts for military service and in-state residency are becoming increasingly common, giving online film students more ways to save.
Is Getting an Online Film Degree Worth it?
While investing in your education may seem overwhelming, it is a worthwhile endeavor, especially if you aspire to join the ever-evolving film and television industry. An online degree is worth its weight in gold. According to Career Explorer, the job market for filmmakers is bright, growing 12.2 percent by 2026. Furthermore, technology continues to evolve. As technologies like artificial intelligence and more advanced visual effects take the stage, the industry needs people with the skills to harness it all to its true potential.
Online film degrees are your ticket into the industry you love. While entering the field without formal education is possible, a degree can set you apart. It proves to employers that you're well-trained and have the in-demand skills to bring projects to life. Getting your degree is a huge accomplishment that paves the way to the career you want while giving you a competitive edge as you chase your dreams.
10 of the Best Schools Offering Online Film Degrees
Online film degrees are plentiful, and many institutions offer them. If you're searching for the perfect school to kickstart your career, sifting through your options can be overwhelming. We're here to help. The following schools offering online film degrees have a reputation for providing top-tier education that will equip you with the relevant skills for a rewarding career in the film and television industry. These regionally accredited colleges are organized alphabetically.
Academy of Art University
AAU offers a BFA in Motion Picture & Television. The 132-hour program builds the foundations of creative processes and covers crucial business skills for an entertainment career. The curriculum includes courses like Cinematic Storytelling, Sound Design, Experimental Filmmaking, and more.
To gain admission, you must have a 2.0 GPA and submit your official transcripts with your application. The Academy of Art University has regional accreditation by WSCUC and national accreditation by NASAD.
Arizona State University


The BA in Film and Media Studies program from Arizona State University is an accelerated program. It consists of 39 classes that last only 7.5 weeks each. With a rolling admissions structure, you can pursue these online film degrees throughout the year. The program focuses on a comprehensive study of media and entertainment technologies and how they impact modern culture.
The program is available nationwide and has regional accreditation by the Higher Learning Commission. Admission requirements include a 3.0 GPA and accepted ACT or SAT scores.
Columbia College Hollywood
CCH's Bachelor of Fine Arts in Visual Effects is a four-year undergraduate program focusing on digital art. Students pursuing online film degrees will use industry-standard software and equipment to learn about the visual effects pipeline. Project-based education provides hands-on learning experiences, helping you build a portfolio to start your career. The 192-credit program includes courses in 3D modeling, composting, animation, and more.
Columbia University has regional accreditation from the Higher Learning Commission and requires applicants to have a GPA of at least 2.5.
Grand Canyon University

The Bachelor of Arts in Digital Film program at Grand Canyon University offers a deep dive into modern cinema and narrative storytelling. The program emphasizes the production side of filmmaking, preparing students to work in broadcast television, big-budget films, and more.
Graduates must complete 120 credit hours. This program is accelerated, and every class lasts seven weeks. Grand Canyon University has regional accreditation from the Higher Learning Commission. Prospective students must fill out an application, provide official transcripts, and have an unweighted GPA of at least 3.0.
Maharishi International University
MIU is a regionally accredited online school that offers a Bachelor of Arts in Cinema Arts and New Media. Available on-campus or online, this accelerated program consists of 120 credit hours. Classes are four to eight weeks long and help build foundational skills like visual storytelling, digital editing, and more.
Students pursuing online film degrees at Maharishi International University must complete an internship and use their education to build a project portfolio before graduation. For admission, you must have a GPA of at least 2.5.
Miami International University of Art and Design
The curriculum of the Bachelor of Fine Arts in Digital Filmmaking & Video Production helps to develop core skills you'll need to pursue a successful career in film and television. Classes cover scriptwriting, production, visual direction, cinematography, and more.
To graduate, you must complete 180 quarter credit hours over 12 quarters. The program has rolling admissions, and applicants must submit official transcripts to be eligible. The school has regional accreditation from the Southern Association of Colleges and Schools Commission on Colleges (SACSCOC).
National University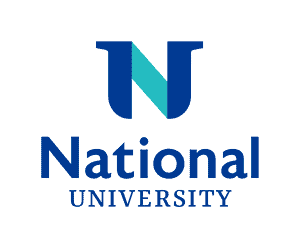 The BA in Digital Media Design program at National University is one of the most versatile online film degrees available. This program informs students how to use the latest tools and technologies that continue to shape film, TV, web design, and more.
This accelerated program requires you to complete 180 quarter credit hours. Classes are four weeks long. The intense study immerses you in digital media, helping you craft a capstone project before graduation. National University has regional accreditation by SACSCOC.
University of Massachusetts – Amherst
The Bachelor of Arts with Film and Media Studies Concentration is an online program available at the University of Massachusetts–Amherst. The program is part of the school's interdisciplinary studies degree completion program. New students must have at least 12 credit hours to transfer into the program, but you can bring as much as 105. Admissions also require you to have a GPA of at least 2.0.
The University of Massachusetts–Amherst has regional accreditation from the New England Commission of Higher Education.
University of Montana
The University of Montana offers a Bachelor of Arts in Media Arts program. The innovative program helps you maximize your creative potential while improving your competencies in animation, creative direction, and more.
The school has regional accreditation from the Northwest Commission on Colleges and Universities. Students getting online film degrees must complete 121 credit hours. The University of Montana also has an advanced placement option, allowing you to gain credits for courses you've already taken or knowledge you gained through experience.
Wilmington University

If you're looking for online film degrees that focus on digital technologies, the BS in Video and Motion Graphics program from Wilmington University may be for you. Students can add a Concentration in Digital Filmmaking The 129-credit program explores introductory and advanced digital filmmaking.
During your education, you will shoot digital films, gain hands-on experience with production, learn post-production techniques, and more. You'll also have the opportunity to do an internship before graduation. Wilmington University has regional accreditation from the Middle States Commission on Higher Education.
Getting Your Online Film Degree
Online film degrees are the best way to turn a passion into a fulfilling career. There are many great schools, degree programs, and specializations to consider. Cost is a prime factor when choosing to pursue an online film degree. But it's one piece of a larger puzzle.
When exploring your options, look into what every school offers. Analyze the curriculum to ensure it aligns with your larger career goals. Then, explore admissions requirements before you apply. Online programs provide convenience and substantial cost savings as you work towards your degree from home. But it's wise to see what other financial assistance is available. Speak with admissions counselors and financial aid representatives to learn about scholarships, grants, and ways to make this investment into your future more feasible.
There's much to gain from getting your online film degree. The schools mentioned above help you learn the skills to navigate the modern film and television industry. Learn about emerging technologies, grasp creative filmmaking processes, and get empowered to pursue every opportunity.
Graduating with an online film degree prepares you to enter the industry confidently. Gain hands-on experience, take your visual storytelling skills to new heights, and become a competitive candidate among employers. A film degree is the first step in your journey. Explore the accredited universities we mentioned today to find the right school and program for you!
Related Resources
2023 Best Online Master's in Graphic Design