Today's families have stressors that previous generations would never have imagined. Fortunately, we also have tools that can help families navigate the unique challenges of 21st-century life together. Family and marriage counseling can help families and couples, and a master's in family counseling can help you become the person who help them.
What is a Family Counseling Master's?
A family counseling master's degree allows recipients to counsel couples, individuals, and family groups regarding issues related to their private and professional lives. Those who hold a family master's counseling degree specialize in family-centered therapy. They also assess how personal and professional development affects their clients' mental health.
If you are interested in becoming a marriage and family therapist, you must possess a master's degree, at the very least. This degree has been used to help aspiring therapists launch their careers or move on to the next level in their professional journey.
Is Getting a Family Counseling Master's Worth it?
If you're wondering is marriage and family therapy a good career, here is a closer look at the benefits of getting a family counseling master's degree. They are as follows:
Highly Flexible: One of the top benefits of earning a family counseling master's is that it can allow you to work more flexible hours. This is because the marriage and family therapist sector gives professionals more control than many other industries. This allows you to manage your workload however you see fit. For instance, this is doable if you want to work a 12-hour day in the interest of taking a few days off. Alternatively, if you wish to work 6-hour days and work more days of the week, this is possible as well.
Job Outlook: Another excellent benefit of earning a family counseling master's is the job outlook. According to the Bureau of Labor Statistics, the field of marriage and family therapy is experiencing rapid growth. In particular, they assert that between 2019 and 2029, this profession will likely experience an increase of 22 percent. This far exceeds most sectors' expected national growth rate, which hovers around 4 percent.
Personal Growth: Moreover, being a family or marriage counselor can help facilitate your own personal growth. Although you will need to learn to separate your emotional feelings from your profession, helping to facilitate fruitful conversations among various families can allow you to learn how to manage your own personal conflicts better.
Longevity: Another benefit of working as a family counselor is that it provides you with career longevity. Counseling is one of the few professions that can afford you loyal clients and lots of word of mouth. This is especially true when you are great at what you do and develop relationships with your clients. In a world in which job longevity seems to be becoming a thing of the past, becoming a family counselor can provide you with everything you need to build a career that stands the test of time.
Greater Work/Life Balance: Moreover, being a family counselor can provide you with a more outstanding work/life balance. Given that you have more control over your schedule, you can then organize your life in a way that allows you to work when you want while also taking time off for yourself as well as your family and friends.
Have a Rewarding Career: Being a family counselor can also provide you with a rewarding career. This is because you are literally getting paid to help others. Therefore, this will allow you to get an added sense of satisfaction that many never experience in their professional career.
Financial Security: Lastly, becoming a family counselor can provide you with financial security. This is a very important feature in today's economy– an economy in which wages seem to be relatively steady while the cost of living is on the rise. The median wage for family counselors is around $49,610, while it can be around $72,230 when working for government entities.
What is the Difference Between Family Counselling and Family Therapy?
Before we delve into the benefits of earning your family counseling master's online, let's first delve into the fact that there are differences between family counseling and family therapy. If you are confused about the differences between family counseling and family therapy, it's that family therapy requires at least part of the family unit, if not the entire family unit, in order to resolve issues. This allows you and other family members to resolve problems collectively in order to move forward as a more cohesive unit.
On the other hand, family counseling focuses on problems that affect mental health as it relates to the functioning of a family. Family counseling can be used to help people build stronger connections with other family members. It can also teach better conflict resolution skills and improve the way you communicate with one another.
In other words, family therapy is a collective solution, while family counseling may be more individualized.
Why Should I Get My Family Counseling Master's Online?
If you are wondering about the benefits of earning your family counseling master's online, some of them are as follows:
Flexible Scheduling: Earning a family counseling master's degree online allows for more flexible scheduling. Generally speaking, when taking classes online, you have more leeway in terms of when you review lectures and interact with your students and professors. This allows you to learn on your own schedule.
Cost-Effectiveness: As many are well aware, earning a degree online is vastly cheaper than earning one in person. This is because you don't have to worry about commuting and other costs associated with going to college in person. Moreover, you are charged less by your institution because you aren't using their facilities on a regular basis.
Improve Your Organizational Skills: One of the gifts and curses of attending school online is that it requires you to improve your organizational skills. This is because successfully earning a master's degree requires you to be able to properly manage your time and prioritize tasks. Therefore, if you are not great at organizing, you will likely learn these skills over time.
Better Quality of Education: While some prefer to learn in person, learning online can actually provide you with a better quality of education. This is because learning online allows you to study when you are prepared and fully attentive. It also allows you to speak with your professor one-on-one and contact your fellow peers without distraction. This can make for a much more successful collegiate career.
Career Advancement: Earning a family counseling master's degree can also make it easier to advance your career. Since you will be able to work around your own schedule, you can earn your degree on your own time. This will allow you to continue your career while also working toward a degree that can allow you to earn high-paying positions.
Types of Degrees and Specializations in Family Counseling
Here is a list of the various types of specializations you can pursue when earning an online marriage and family therapy degree:
Narrative therapy: Narrative therapy involves delving into the various stories that tell the tales of how a family became who they are. In doing so, these counselors help their clients learn how to objectify their issues and reframe them in more positive ways.
Strategic therapy: Strategic family therapy focuses on the patterns of interactions between family members as a means of enabling them to think more strategically to find the best solutions to family problems.
Structural therapy: Structural family therapy is a type of family therapy that involves studying how individuals within the group interact with children, parents, spouses, etc. By learning the structure of the family unit, counselors can make suggestions to allow families to restructure in a more positive manner.
Systemic therapy: Another potential specialty when earning an online marriage and family therapy degree is systemic therapy. Systemic family therapy is a type of counseling that focuses on belief systems. By studying these belief systems, counselors can deconstruct the problems and allow them to develop solutions that align with their beliefs and serve the collective rather than individuals.
Psychoeducation: Psychoeducation counseling involves empowering those with mental health issues to better understand their conditions. The goal is to allow them to manage their symptoms and better manage their behavior to become a more functional part of the family unit.
Transgenerational therapy: Transgenerational therapy focuses on the transgenerational history of the family to better understand patterns of behaviors. Counselors are then able to predict future conflicts and begin solving them proactively.
Communication therapy: Another specialty when earning an online degree in marriage and family counseling is communication therapy. Communication therapy focuses on how families communicate and interact with one another. In doing so, they can uncover unhealthy communication patterns and offer tools to allow them to correct them.
Relationship/Marriage Counseling: Relationship/marriage counseling focuses on the various aspects of relationships, such as mental health, communication, sexual intimacy, financial issues, trust issues, and more. This allows the counselor to uncover issues and provide suggestions to move forward in a more positive way.
What Will I Learn in a Family Counseling Master's Program?
You may be wondering what you will learn in an online marriage and family therapy degree program. Here is a list of some of the courses and topics you can potentially learn about when enrolled in marriage and family counseling degree programs online:
Foundations of Mental Health and Family Therapy: This course offers an introduction to the roles of marriage and family counselors in a variety of settings. Attendees learn a basic understanding of mental health and family assessment, treatment, and diagnosis.
Lifespan Development: Students enrolled in this course learn about human development theories from conception to adulthood. It covers topics such as the emotional, cognitive, behavioral, social, and development of children and adolescents.
Introduction to Family Therapist Models: Those who take this course learn about the practices and theories within marriage and family counseling. This allows students to learn both traditional and evolving methods to counsel families and couples.
Alcohol and Substance Misuse Counseling: This class teaches students a comprehensive overview of alcohol and substance abuse and how it affects the family. Students learn how to administer individual and group therapy sessions and treatments.
Contemporary Couples Therapy: This course teaches students about theories on the life cycle of a relationship. They also learn how to assess and intervene as therapists as a means of addressing conflicts, parenting or child-rearing, communication issues, divorce, separation, as well as potential re-marriage.
Careers and Salary
Are you wondering, What Can I Do with a Master's Degree in family therapy? Well, that primarily depends on what your goals are and what kind of family counselor you wish to be. The same applies to the question of how much do family counselors make. Either way, some career paths are far more lucrative than others. Here is a list of some of the top family counseling job descriptions:
Marriage and family counselor– National average salary: $30,121 per year
Marriage and family counselors are tasked with helping families or couples overcome obstacles in their relationships that may be preventing them from living more content lives. They often request that couples and families participate in counseling sessions, which can allow them to observe dynamics, uncover issues, and create individual and collective goals, allowing them to create healthier connections and relationships moving forward.
Health educator — National average salary: $28,385 per year
Health educators are responsible for helping their clients find the best ways to live healthier, happier lives. They take the time to create individual educational plans based on expressed needs. They may offer patients actionable ideas to upgrade their lives in the sectors of career, diet, exercise, and family. They may also be tasked with supporting patients through mental and physical obstacles. Their overall goal is to help their patients overcome obstacles and make the healthiest, most beneficial decisions possible.
School counselor — National average salary: $52,062 per year
School counselors help students become more productive in school while also living happier, more successful lives all around. They may also work with students to improve their academic performance and/or behavior. They may be instrumental in helping to diagnose or treat those suffering from mental health issues, such as anxiety and depression.
Clinical director — National average salary: $79,484 per year
Clinical directors are responsible for supervising teams of doctors and nurses in various healthcare settings. They are tasked with duties such as training, hiring, and firing employees. In more extensive settings, clinical directors may supervise specific departments — in smaller institutions, they may be in charge of the entire facility.
Therapist — National average salary: $72,339 per year
Therapists are licensed professionals who help patients learn to manage their mental health and overcome life challenges. They help couples and families overcome issues that may be adversely affecting their relationships. They often do so by facilitating conversations and exercises designed to help patients learn better communication and improve their family dynamics.
More Salary Statistics for Counselors
According to the U.S. Bureau of Labor Statistics, those in the "community and social services" field make an average of $48,410 per year. Keep in mind, this figure includes social workers, counselors, addiction therapists and more, so you should look at the individual career you are most interested in to get a more accurate idea of their counseling salary.
| Careers | Annual Median Salary |
| --- | --- |
| School Guidance Counselor | $59,120 |
| Health Educator | $57,500 |
| Correctional Treatment Specialist | $56,690 |
| Social Worker | $52,760 |
| Junior College Career Counselor | $52,660 |
| Marriage and Family Therapist | $52,340 |
| Substance Abuse, Behavioral Disorder, or Mental Health Counselor | $48,660 |
| Rehabilitation Counselor | $39,530 |
| Social or Human Service Assistant | $37,960 |
An important thing to keep in mind is that a counseling salary can differ dependin on the state you reside in, specific industries as well as specific job titles.
Choosing the Best Family Counseling Master's for Me
When attempting to choose the best family counseling master's degree program, there are plenty of factors to be considered. No matter what kind of family counselor you wish to be, you will need to take the time to weigh out your options and decide which institution most closely suits your professional needs and preferences. Here are a few categories to research before picking a college to attend.
Admissions
When pursuing a family counseling master's degree online, you must fulfill specific requirements in order to gain admission to your chosen institution. Here is an example of those requirements:
Submit GRE Scores: Many institutions require students to submit GRE scores.
Submit Statement of Purpose: Depending on your chosen institution, you may be required to submit a statement of purpose. The statement must include a short introduction to who you are, your history in family counseling or comparable fields, your academic/career goals, and why you're so passionate about becoming a family counselor.
Current Resume/CV: You may also need to submit a resume or CV detailing your work and scholastic history.
Transcripts: Applicants need to submit transcripts from all postsecondary schools they have attended.
Letters of Recommendation: You may be asked to provide multiple letters of recommendation from reputable sources.
TOEFL, IELTS, or PTE Scores
Those who are not English natives may be required to submit scores from the TOEFL, IELTS, or PTE.
Submit Non-Refundable Application Fee
Some institutions request a non-refundable application fee. In many instances, these fees may be waived. However, that depends on the rules of each individual institution.
Accreditation
When pursuing a family counseling master's, you should be aware that there are two different types of accreditation:
Institutional: Institutional accreditation applies to the college or university itself. Within the United States, it is carried out by several U.S. Department of Education-approved regional and national agencies.
Programmatic: Programmatic accreditation involves vetting individual degree programs. The Commission on Accreditation for Marriage and Family Therapy Education (COAMFTE) is the primary accreditor for family counseling master's in the United States.
Financial Aid and Scholarships
Those interested in pursuing a family counseling master's degree can apply for financial aid via their chosen institution. Moreover, many may choose to apply for loans privately or via the financial aid office. Alternatively, there are a wide variety of scholarships available. Some of them are as follows:
The Clinton E. Phillips Scholarship
The AMHCA Foundation Student Travel Award Scholarship
The Master's Degree Scholarship in Psychology and Counseling
Scholarships for Disadvantaged Students
OSCA Graduate Student Scholarship
Women's Independence Scholarship Program
Albert Hood Promising Scholar Award
Charles M. Bennett Memorial Scholarship Award
National Association of Junior Auxiliaries, Inc. Graduate Scholarship Program
The Family Institute at Northwestern University
Certificates and Licensure
When earning a family counseling master's online, your licensure requirements vary by state. Here is an overview of the categories used to define these requirements:
The number of post-degree client contact hours
The ratio of supervised to non-supervised clinical hours
Qualifications for being a supervisor
Reciprocity across state lines
Fees
Program Profiles
Here are some of the best institutions offering family counseling master's degree programs:
1. Bethel University
MA in Marriage and Family TherapyOnline
Bethel's M.A. in Marriage and Family Therapy program was created to prepare students to become effective, compassionate therapists. This program enables students to gain a profound understanding of how to assess, diagnose, and treat mental and emotional disorders. With the help of the knowledge and tools provided by this program, you'll be better prepared to aid clients in resolving conflicts and strengthening their family systems.
2. Colorado Christian University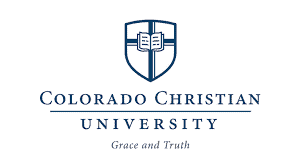 MA in Clinical Mental Health Counseling – Marriage and Family Therapy
CCU's Master of Arts in Clinical Mental Health Counseling Program helps create compassionate professionals who can provide intervention and treatment services for families, individuals, and companies in need. Using biblically-backed information, those who enroll in this program gain an in-depth understanding of human behavior, social influence, interpersonal relationships, mental and emotional issues or disorders, conflict resolution, as well as family dynamics.
3. Geneva College 
MA in Marriage, Couple and Family CounselingOnline
Geneva offers online, in-person, and hybrid counseling programs that are all fully accredited by the Council for Accreditation of Counseling and Related Educational Programs (CACREP). Moreover, its master's in counseling track provides Christ-centered counseling training programs for students seeking a career path in professional counseling.
4. Grand Canyon University

MS in Clinical Mental Health Counseling – Marriage and Family TherapyOnline
Offered by the College of Humanities and Social Sciences, the MS in Clinical Mental Health Counseling focuses on empowering students to proactively plan the direction of their counseling careers. Students learn how to provide an individual, couple, and safe family counseling environment that facilitates open, honest dialog to uncover issues and inspire positive change.
5. Indiana Wesleyan University
MA in Counseling – Marriage and Family Online
Indiana's Master's degree in Marriage and Family Counseling/Therapy program focuses on developing clinicians with the highest level of professional competence. Its accredited 60-credit-hour graduate program delves into interpersonal and holistic approaches, with an emphasis on family systems and an overall Christian worldview. With the help of evidence-based approaches, the curriculum does a fine job of balancing research with Christian ideologies.
6. Lamar University


MEd in Counseling & Development – Marriage Couple & Family Counseling Online
This online education counseling program allows students to better understand the cross-cultural skills required to understand family structures, intergenerational influences, life-cycle dynamics, as well as healthy family functioning. As a part of this curriculum, you will study useful topics such as ethical principles, legal issues, professional codes of conduct, and the core principles of mental health in the counseling sector.
7. Manhattan College

MS in Marriage and Family Counseling Blended
Manhattan College's marriage and family therapy program helps people overcome relationships and other related issues. They enable clients to address common matters such as depression, anxiety, stress, infidelity, and other mental health issues that may adversely affect any relationship. It helps future therapists to prepare to work and treat couples, families, marital/couple relationships, pre-marital partners, and more. The primary focus of this program is to enable graduates to treat clients in a manner that focuses on their relationship dynamics rather than each individual.
8. Regent University


MA in Marriage, Couple & Family CounselingOnline
This program focuses on the capacity to restore the foundations of couples and families. Promoting the belief that strong family structures lead to stronger communities, this master's program is offered on-campus and online. Created to prepare students for a fulfilling career in counseling, this program provides students with every needed to become caring, compassionate professionals capable of treating a wide range of patients.
9. University of Akron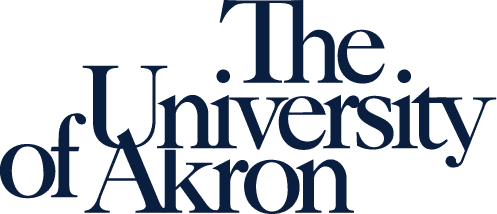 Master's in Marriage and Family Therapy Blended
The University of Akron's Marriage and Family Therapists program prepares graduates to diagnose and help treat mental and emotional disorders. They are trained to treat everyone from couples to families, groups, individuals, and more within the context of their unique relationship dynamics.
10. University of Wisconsin Superior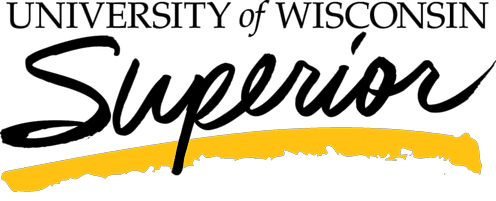 MSEd Counseling Marriage and Family TherapyOnline
This program teaches graduates how to make a tangible difference in the lives of their patients via group and family counseling. It fully prepares new counselors to maintain a fulfilling career as a licensed counseling professional. The program ensures that treatment methods are fully aligned with all state laws and accreditation standards. It ensures that graduates are empowered with the most up-to-date research-based best practices.
Professional Organizations in Relation to Earning a Family Counseling Master's
There are a number of organizations for students and graduates seeking family therapist jobs. Some of them are as follows:
Student Organizations
The International Marriage and Family Therapy Honor Society: Delta Kappa
DeltaKappaMFT.org
Professional Organizations and Associations
International Association of Marriage and Family Counselors (IAMFC)
5999 Stevenson Avenue
Alexandria, Virginia 22304-3300
IAMFC
The American Counseling Association
PO Box 31110. Alexandria, VA 22310-9110
800-347-6647 | 800-473-2329 (fax)
American Association for Marriage and Family Therapists (AAMFT)
AAMFT – Central Office
112 South Alfred Street
Alexandria, VA 22314
Phone: (703) 838-9808
AAMFT
National Council on Family Relations
1201 West River Parkway – Suite 200
Minneapolis, MN 55454
888-781-9331
NCFR
International Family Therapy Association
IFTA
American Family Therapy Academy
AFTA
European Family Therapy Association
Commission on Accreditation of Marriage and Family Therapy Education
COAMFTE
Related:
A Guide to Online Counseling Degrees
Best Online Counseling Master's Degree Programs
10 Highest Paying Jobs With a Psychology Degree
Best Online Psychology Master's Degree Programs