You might be surprised to learn that the study of Exercise Science dates to antiquity with a physician in India named Susruta (600 BCE), who considered exercise as one of the vital signs and assigned exercise to his patients. Archeologists have found the concept in the world's earliest civilizations.
What Is Exercise Science?
Today, if you asked the average American what Exercise Science is, they'd probably respond that it's "just exercise." But it's much more than that. The formal definition of Exercise Science from the National Library of Medicine is "The scientific study of human movement performed to maintain or improve physical fitness."
Concern for the country's physical fitness dates to the 19th century and was eventually addressed by organizations such as the American Association for the Advancement of Physical Education (AAAPE) and the American Alliance for Health, Physical Education, and Recreation (AAHPER). In the 1950s, the spotlight on exercise reached the Oval Office when President Eisenhower established the "President's Council on Youth Fitness by Executive Order," and it continued with subsequent Presidents.
Is an MS in Exercise Science Worth It?
Earning a graduate degree usually requires 30-40 graduate hours and can take 1-2 years to complete, but the rewards make it worthwhile. Americans are becoming increasingly interested in keeping active and healthy, leading to a greater need for kinesiology and exercise science experts.
Today, the study of Exercise Science is a much-respected field, with colleges and universities offering bachelor, master, and doctoral programs. A degree in Exercise Science often can offer specialties or lead to specialties in:
Exercise Physiology
Physical and Occupational Therapy
Rehabilitation
With a foundation in research and theory, exercise science is a subspecialty of kinesiology and studies how we respond to physical activity and how it affects our overall response. Should you decide to pursue a doctorate degree in Exercise Science, this will give you a solid foundation, and you can find online PhDs in this field as well, many in schools on this 10 Best Online Masters in Exercise Science listing.
Why Earn Your Degree Online?
Most of us aren't independently wealthy and need to work. You want to maintain a good work-life balance and don't see how education could be squeezed in. That's where an online masters degree comes in.
You may have a mortgage, car payment, childcare expenses, credit cards, etc. You probably have a full-time job. Earning your graduate degree would be out of reach. You can't take time off work and because you don't think you can afford it. You may be surprised.
If there was a positive to the Covid-19 pandemic, it caused more colleges and universities to move traditional campus-based degree programs to online platforms so that currently enrolled students could continue their education. Schools realized this online, or blended, approach could greatly expand their academic offerings and reach, increase enrollment, and attract more non-traditional, as well as traditional, students.
Degrees offered online are the same as those taught to on-campus students, and you'll have the same faculty but with the added benefit of flexible scheduling that suits your timeframe to study. Courses are usually offered in synchronous and/or asynchronous platforms, and some may use Zoom to connect them to your professors and cohorts.
Immersive/Practicum/Internship Experiences
Programs may be offered in online/blended formats with coursework offered online but will have an on-campus immersive experience that will require you to travel to the school. These on-campus requirements are held usually on weekends, and you're given ample time to make arrangements.
Certain degrees will require you to complete a practicum or internship. These are conducted under qualified supervision in your field. You'll be able to work with the school to identify a qualified supervisor and location close to your home community to complete this portion of your degree.
Capstone Project
Capstone Projects require you to identify a real-world issue in exercise science. Using theories and skills learned in your coursework, you'll design and implement a plan to successfully address the issue and apply research to develop a solution. Capstone Projects are the culmination of what you've learned and are presented at the end of the program.
Thesis
Graduate programs may require you to complete a thesis before earning your degree. You'll develop a thesis statement in an area that interests you. You'll then conduct and contribute scholarly research to provide new information to the field. The comprehensive thesis is normally 50-100 pages in length and is required within 4-5 years of completion of coursework and practicum experience.
Other Online Degree Benefits
Online graduate degrees offer benefits that the traditional student may not receive. You'll find online programs are offered in accelerated formats, with shorter terms (10-week terms rather than the traditional 15-17 weeks), meaning you spend less time in school. Less time in school equates to savings in educational costs from tuition, housing, food, and transportation.
Attending online also allows you to cast a wider net and consider choices you might not have if attending a brick-and-mortar institution. You may live in Kentucky but want to attend a program in Oklahoma; an online degree program can let you do that. Schools often charge online, out-of-state students the same tuition as their in-state students.
Your employer may be more supportive of your educational endeavors because you're pursuing a degree online. This route will minimize any absences from your work. Competing for employees in the job market, employers have also found that providing educational benefits can attract candidates and improve employee morale and loyalty. Employers increasingly offer tuition assistance in employment benefits packages and will see employees earning work-related degrees as value-added.
What You'll Study in Exercise Science
According to the American College of Sports Medicine (ACSM), depending on your career goals, interests and the graduate program, you may study:
| | |
| --- | --- |
| Exercise and Aging | Exercise Biochemistry |
| Environmental Physiology | Biomechanics |
| Exercise Behavior and Psychology | Therapeutic Exercise |
| Sport Psychology | Occupational Physiology |
| Epidemiology | Motor Behavior |
What You Can Do With a Master's in Exercise Science: Careers and Salaries
You can enjoy a variety of careers and negotiate a better salary with an MS in Exercise Science degree.
The Bureau of Labor Statistics (BLS) publishes that this field is expected to have a much faster than average job growth between 2021-2031. While tuition will vary, the Education Data Initiative estimates tuition for master's degrees at public institutions is approximately $29,150 and $62,100 at private schools (2022).
According to the BLS, about 65% of professionals with an Exercise Science degree work independently with clients/patients, with 21% working in hospitals, health systems, or rehab centers, and the remainder work in physician offices, outpatient clinics of physical therapists, occupational and speech therapists, etc., and some work in government facilities.
An MS in Exercise Science can prepare you for several jobs, such as a fitness trainer and/or instructor role, which, according to the BLS, has a much faster-than-average 19% job growth expectation between 2021-2023. Add some business courses, and you may also have a satisfying career as a sports coach or a fitness and wellness center owner.
Because there are several areas in which you can work with an MS in Exercise Science, it's a bit complicated to provide a conclusive list of potential careers. College Consensus has reviewed various sources like online employment compensation and job posting companies that provide national salary estimates.
| | |
| --- | --- |
| Exercise Physiologist | $48k-$81k |
| Strength and Conditioning Coach | $35k – $70k |
| Athletic Trainer | $32k – $60k |
| Health Coach | $40k – $69k |
| Fitness Director | $25k – $56k |
| Certified Athletic Trainer | $34k – $69k |
(Sources: BLS and PayScale)
Of course, these are only estimates of salaries and will vary depending on where you live and work. The figures also don't include other compensation such as paid vacation and sick leave, retirement benefits, health insurance, etc.
Accreditation
There was a time when online degree programs weren't accredited. In the 1980-the 90s, when online, hybrid, and distance education began to catch on, not all online degrees were reputable. Online education was seen, by some, only as an avenue for financial profit. These were referred to as diploma mills, and students were awarded fairly useless diplomas that were required to state the degree was earned online.
It took time for Internet degree programs to develop set educational standards and gain equal standing with traditional programs. Early online academic programs could apply for accreditation through the Distance Education Accrediting Commission (DEAC) until the U.S. Department of Education approved accrediting agencies developed procedures to approve accreditation.
Now, online degree programs are eligible to apply for regional or national accreditation, which indicates the program standards and curriculum meet appropriate educational standards. This guarantees that the online degree curriculum, program, and faculty meet professional standards. You should steer clear of programs without accrediting.
There are two types of accreditation: institutional and programmatic.
INSTITUTIONAL ACCREDITATION
The Department of Education approves regional agencies to accredit universities and colleges. You'll see schools listing accreditation from agencies such as the New England Commission of Higher Education (NECHE), Higher Learning Commission (HLC), Middle States Commission on Higher Education (MSCHE), Southern Association of Colleges and Schools Commission on Colleges (SACSCOC), and others.
PROGRAM ACCREDITATION
Certain degree programs may apply for program-specific accreditation depending on your career goals. This is in addition to institutional accreditation. Some of the approved commissions that accredit Exercise Science graduate programs will frequently offer certifications. For Exercise Science, program accreditation can be approved by:
Commission on Accreditation of Athletic Training Education (CAATE)
Committee on Accreditation for the Exercise Sciences (CoAES)
Commission on Accreditation of Allied Health Education Programs (CAAHEP)
Certifications
Professional certifications are available for those in exercise science and physiology. Some certifications include:
American Society of Exercise Physiologists (ASEP) – Exercise Physiologist Certified (EPC)
National Strength and Conditioning Association – Certified Strength and Conditioning Specialist (CSCS)
American College of Sports Medicine (ACSM)
| | |
| --- | --- |
| ACSM Certified Group Exercise Instructor® (ACSM-GEI) | ACSM Certified Personal Trainer® (ACSM-CPT) |
| ACSM Certified Clinical Exercise Physiologist® (ACSM-CEP) | ACSM Certified Exercise Physiologist® (ACSM-EP) |
National Academy of Sports Medicine (NASM)
| | |
| --- | --- |
| NASM Certified Personal Trainer (CPT) | NASM Performance Enhancement Specialist (PES) |
| NASM Corrective Exercise Specialist (CES) | NASE Certified Specialist in Speed and Explosion |
| WellCoaches Certified Wellcoach | |
Athletics and Fitness Association of America (AFAA) – Group Fitness Instructor Certification (GFIC) as well as sports specific certifications
National Safety Council (NSC) – Standard First Aid, AED, and CPR
You may also consider schooling in nutrition along with sports medicine.
Licensure
As of 2023, Louisiana is the only state which requires licensure for exercise physiologists.
Professional Organizations
There are numerous organizations for health science and physiology professionals, and while this is not an inclusive list it should give you an idea of the national associations available :
American Physiological Society (APS) – for over 130 years, APS offers student memberships, provides awards and fellowships, professional skills training, and more
American Kinesiology Association (AKA) – supports student awards, a Leadership Institute, workshops, webinars, as well as provides publications and a career center
American College of Sports Medicine (ACSM) – provides certification, has a membership over 50,000, and provides online course discounts, publications, as well as national and international conferences
National Athletic Trainer Association (NATA) – offers a career center, provides research grants and scholarships, podcasts, and convention
Admission
Graduate school applications are a bit different than undergraduate admissions and have different criteria. College Consensus has looked at some of the typical requirements:
Program Admission
As you identify your preferred schools, you should consider contacting the program director before you apply. This will establish contact with the graduate program director to help with admission requirements and a personal relationship that could be beneficial later. You may be required to be admitted to the graduate program before applying to the college or university.
Graduate School Admission
You'll need to have a bachelor's to be considered for most graduate programs and schools. Depending on your undergraduate major, you may need to complete prerequisites depending on your experience and education and, of course, your degree must be from an accredited college or university.
Most graduate schools have generous transfer policies and may be able to apply courses from another program to the Exercise Science program. Sometimes, even work experience can be counted toward your degree.
You'll probably pay nonrefundable fees (between $30-$65), and be required to submit undergraduate academic transcripts (with a minimum GPA of 2.5-3.0), a personal statement of purpose, and letters of recommendation. Be sure to check all the boxes and provide all the material. A missing document can make everything stop.
If you work with a graduate school admission officer, you'll be able to avoid unpleasant application surprises and having an admission officer who knows you can't hurt.
Admission Deadlines
You'll probably work with two admission deadlines: the program and the school. You'll save a lot of aggravation if you learn which comes first in the admission process. Knowing the dates for each is important.
U.S. graduate school admission offers usually require acceptance by April 15th; the program admission might be before that. Whichever's the case, be sure you know and accept in time.
Financial Aid and Scholarships
The Free Application for Federal Student Aid (FAFSA®) is required for most of these scholarships, grants, and loans. Unfortunately, graduate students only qualify for little financial aid beyond educational loans. But it's not all bad news. There are several reasons to file the FAFSA® for graduate school.
Often, departments and programs may have graduate scholarships available on a limited basis or, you might be able to receive some financial assistance from organizations, companies, and agencies in the form of grants or scholarships. Some funds are contingent on academic success as well as demonstrated financial need.
Employer Assistance
If you're currently employed, you may have an educational benefit from your employer. It's become fairly commonplace for employers to offer this benefit as a way to reward employees and foster loyalty and morale. It's worth it to talk with your supervisor, director, or Human Resources Department about your education plans.
The worst that can happen is you're told educational assistance isn't in the budget, or you'll be surprised that you have tuition or other educational funding available through your work. Earning an online degree is a win-win situation for you and your employer since you won't miss work to attend classes.
Your employer will appreciate your decision to earn an advanced degree, especially if the degree is directly related to your work.
10 Online Masters in Exercise Science
Aurora University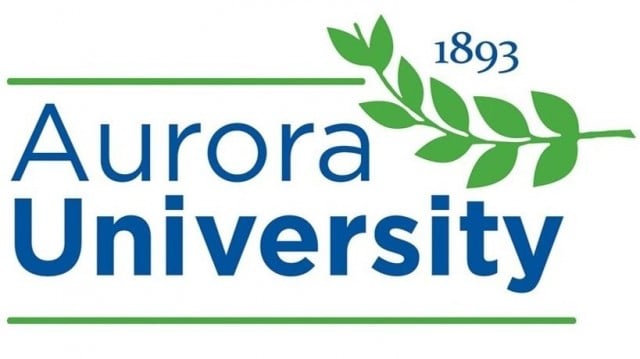 You can earn this MS in Exercise Science from Aurora University and be prepared to sit for the American College of Sports Medicine's (ACSM) Clinical Exercise Physiologist (CEP) exam. You'll complete online coursework, a Capstone Project, or an internship with this 30-credit hour program. With courses in physiology, sports psychology, sports nutrition, and more, you'll be eligible to work as an exercise science expert. The program also offers a Clinical Exercise Physiology specialty. A bachelor's degree is necessary for admission, and prerequisites may be required.
Calvin University
You can choose two specialties with the Calvin University online Master's in Exercise Science. Calvin College is a Christian school offering a Christian perspective in Exercise Science. You'll choose from of two concentrations in either Health and Exercise Rehabilitation or Performance and Sport Science. The 30-hour program can be completed in 12-24 months and is offered in a full-time or part-time option. Calvin University offers career support for graduates and is a proud Yellow Ribbon participant offering military education benefits.
Concordia University Chicago

Concordia University Chicago is one of seven colleges and universities affiliated with the Luthern Church-Missouri Synod. You can earn a Master of Science in Applied Exercise Science offered 100% online in asynchronous classes in 30-36 credit hours. You don't necessarily have to have a bachelor's degree in exercise science to be admitted but you may need to take some supplemental courses. Classes are small which allows you to know your cohorts and professors.
Concordia University St. Paul

The online MS in Exercise Science from CSP Global is a 10-course curriculum. You may also participate in a study abroad course to study a global perspective in exercise science. This program can be completed in 2 years, and you'll become familiar with clinical practice and rehab techniques, exercise coaching, and science-based research. Coursework will also examine dietary modifications, health screenings, kinesiology, and a capstone project. Tuition for this online degree is a discounted $15,675 and CSP Global has scholarship opportunities as well.
George Washington University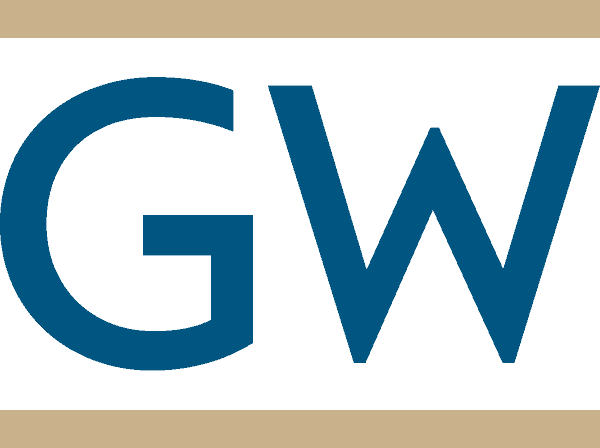 Through its Public Health Department, this well-known university offers an online Master of Science in Exercise Science in Strength and Conditioning. Highlights of this program include studies in the science and theory of resistance training, strategies, and treatment for obesity, osteoporosis, sarcopenia, and more. You'll need to earn at least a "B" in an Undergraduate Exercise Physiology course prior to enrolling in this program. This is a 36-credit hour curriculum that's offered in synchronous and asynchronous formats. A three-day capstone course requires in-person attendance on the Washington D.C. campus during the second year.
PennWest Global Online
You may not be familiar with the name, but PennWest is the combination of three Pennsylvania universities, California, Clarion, and Edinboro. PennWest offers an online Master's in Exercise Science, and you can choose from 10 concentrations. The curriculum is 39-42 credit hours. A sample of the concentrations offered includes Applied Sport Science, Nutrition, Rehabilitation Science, Sport Psychology, etc. You can also complete the optional Exercise Science research project or an internship.
University of Mary
This is a two-year, blended, online MS in Clinical Exercise Physiology degree from this Catholic-affiliated North Dakota school. The online curriculum is 41 semester hours, and you may need to live in a community surrounding the Bismarck, ND campus for the one-week on-site lab held every semester. You don't need to have an undergraduate degree in exercise physiology to apply, but you'll need to complete prerequisites. The program prepares you to provide therapeutic or functional programs for patients, conduct clinical research, as well as prevention and rehabilitation strategies.
University of North Georgia
This fully online Master of Science with a concentration in Kinesiology requires 30 credit hours with 12 core hours and offers specialty studies in Physical Education or Exercise Science. UNG has a rolling admission process allowing you to enter the program in any semester. While this program doesn't lead to first-time teaching certification, you'll improve your abilities to work in sports or educational setting. A "three hour action research project" is required in an area of interest.
University of Northern Kentucky

NKU's MS in Exercise Science is entirely online and is offered in accelerated 7-week classes. This 31-credit-hour program includes core classes (physiology, injury prevention, cardiorespiratory physiology, strength, and conditioning, etc.) and courses in the degree track. The degree track requires sports science analytics, exercise psychology foundations, metabolism, and an internship or thesis. Elective courses are available in a range of topics. These classes prepare you to sit for professional certification exams.
William Patterson University
This New Jersey university has a 100% online MS in Exercise Physiology requiring 36-credit curriculum hours and electives and has thesis or internship options. You can earn your degree in 18-24 months, depending on your full-time or part-time enrollment status. You'll develop skills to assess risk factors, perform cardiovascular stress tests (and fitness) and study the physiology of aging as well as cardiovascular, nutrition, metabolic diseases, and neuromuscular physiology, and more.
Related:
Best Online Master's in Health Informatics
Best Online Master's in Health Science