A master's in electrical engineering provides a student with the opportunity to become a specialist in a particular area of the field of electrical engineering. It's a post-graduate degree program that builds upon a student's existing knowledge and experience in electrical engineering, and further refines that knowledge in an area of electrical engineering. There are multiple educational tracks underneath the electrical engineering umbrella, and a master's degree in the discipline makes it easier for a student to pursue their passion as well as find meaningful employment.
What is a Master's in Electrical Engineering?
You may be asking the question, "is a master's in electrical engineering worth it?" The answer is, yes. Earning a master's in electrical engineering is worth it, especially if you enjoy the work that you're currently doing. A bachelor's in electrical engineering is more of a generalist degree, even if the educational program allowed you to participate in a specific educational track. A master's in electrical engineering enables a student to learn further knowledge in their chosen focus, improving their employment opportunities.
So, what does an electrical engineer do on a daily basis? The core job of an electrical engineer is to engage in the design, development, testing, and manufacturing of electrical equipment. The role of an electrical engineer is one that's found throughout just about every industry that relies on electronics to operate equipment. That includes assembly lines, automobiles, aircraft, navigation systems, computers, and more.
An electrical engineer takes an idea and turns it into realty via a series of steps. They start with a nascent concept from a designer, find ways to create a first version, refine the original through subsequent revisions, test each version along the way, document the process, and make the concept a fully-fledged finished object that works as it should. Earning a master's degree in electrical engineering helps to deepen a student's knowledge and enter into an electrical engineering specialization that suits them the best.
Is an Online Electrical Engineering Master's Worth It?
Yes, an online electrical engineering master's degree is well worth making the effort to earn. To get an idea of how important the role of an electrical engineer is, consider the fact that society is using products that were made by electrical engineers Nikola Tesla and Thomas Edison over a century after their invention. While they were largely self-taught, they laid the foundations for the importance of electrical engineering as a degree field and improving people's quality of life.
When it comes to compensation, electrical engineers have always been paid well for their work. Employers recognize the importance of the role as it relates to making reliable products bought and sold at all levels of the market. In turn, employers are willing to pay excellent salaries for electrical engineers who can produce quality work that results in a final product that can be sold at a premium.
The cost of taking on a master's degree pays is worth it when taking into consideration the increase in the average electrical engineering salary that comes from advancing your education.
Why Should I Get My Electrical Engineering Master's Online?
Getting a master's of electrical engineering online is ideal for students who need flexibility in their educational schedule. Some students go on to earn their master's after earning their bachelor's, but others prefer to work in the electrical engineering field to gain experience and determine where their passion lies. In either situation, the student benefits from being able to take advantage of an online schedule that allows them to take classes at their preferred pace. This way, a student can maintain the needs of their daily life, then watch a replay of the class when it's convenient. A student can also take synchronous classes and participate with other students at the same time.
An online education delivers the same quality of education as an in-person class, but eliminates the need to live on campus, commute, or otherwise find time to attend. It also allows a student to work on their career and earn their master's degree in an advanced or specialized area of electrical engineering.
An online master's in electrical engineering program takes less time to complete than an undergraduate degree, and there's nothing wrong with taking your time to earn your degree while you work. You can use the knowledge you learned in class and apply it to the work you're currently engaged in, then use it to your advantage when you graduate.
Types of Degrees and Specializations in Electrical Engineering
The electrical engineering degree is an umbrella degree that's earned at the associate, bachelor's, master's and PhD levels. The undergraduate degree provides the basic education that's needed to become an effective electrical engineer at the entry level. The master's degree helps build upon what was learned at the undergraduate level, and further refines the student's education into a particular specialization in the electrical engineering field. The more education a student undergoes, the more proficient they become in their particular specialization, and can become more in-demand by employers for their skills.
Some of the specializations in the electrical engineering field include:
Instrumentation
Computers
Signal processing
Photonics and optics
Mechatronics
Micro and nanoelectronics
Electronics
Control engineering
Power and energy
Telecommunications
Robotics
Radio frequency
Many of these concentrations are available through an online master's in electrical engineering program, enabling students to gain a quality education without the need to relocate to another area of the state or out of state entirely.
What Will I Learn in an Online Master's in Electrical Engineering Program?
Electrical engineering is a broad and diverse field. It encompasses research, development, design, and manufacturing of new electrical and electronic technologies. What you learn depends on the specialization of electrical engineering you choose. Each specialization builds upon your existing electrical engineering knowledge and adds more in areas that you may not have explored previously. Upon graduation, you'll be able to find employment in the field of your choice and start your career.
An electrical engineering masters program is a graduate degree that provides students with advanced knowledge in the field of electrical engineering. The program is designed for students who have completed an undergraduate degree in electrical engineering and are seeking to specialize in a particular area of the field.
In this course, you will learn about electrical engineering as well as the fundamentals of engineering in general. You will also gain skills in mathematics, physics, and computer science.
Electrical engineers work within many different areas of specialization including power systems, control systems, communications systems, signal processing, biomedical devices and instrumentation, computer hardware design and embedded software design.
In the field of electrical engineering, there are many different specializations to choose from. Some of these specializations include power engineering, control engineering, and semiconductor physics.
Power engineers work with the design and development of electric power systems. Control engineers work on projects that involve controlling the environment, such as heating and cooling systems. Semiconductor physicists work with materials that are used in electronic devices such as transistors and integrated circuits.
Electrical Engineering Careers and Salary
According to the Bureau of Labor Statistics, the average salary for electrical and electronics engineers was $101,780 per year. This is for all careers in electrical engineering, regardless of specialty. The field is expected to grow at a rate of 3% between 2021 and 2031, which is slower than the average growth for all jobs. A total of 9,800 jobs are expected to be added to the economy during this time. However, even though the rate of job growth is slow, it shouldn't deter students from looking at electrical engineering as a career. The fact is, people who are interested in the many careers in electrical engineering will always find they're in demand by employers.
When looking at how much do entry-level electrical engineers make, it can be anywhere from $39,000 to $49,000, depending on education and specialty. The pay for jobs with an engineering degree varies based on experience and the demand for a particular position.
Careers in electrical engineering
There is seemingly no limit to the amount of electrical engineering careers available to those who earned their master's degree in engineering. The best course of action for determining which of the electrical engineer careers is best for you is to look at what's most in demand, the future prospects for the position, and the average electrical engineering degree salary for the position. Your undergraduate education in electrical engineering provides your foundation for your knowledge and ability to perform your role, and the master's degree helps you find a career in electrical engineering that suits you best.
The Bureau of Labor Statistics (BLS) median annual wage for electrical engineers was $100,420.
According to the BLS, these are the industries with the highest levels of employment in Electrical Engineers:
| Industry | Employment | Percent of industry employment | Hourly mean wage | Annual mean wage |
| --- | --- | --- | --- | --- |
| Architectural, Engineering, and Related Services | 41,550 | 2.75 | $ 49.89 | $ 103,770 |
| Electric Power Generation, Transmission and Distribution | 17,800 | 4.73 | $ 52.39 | $ 108,960 |
| Navigational, Measuring, Electromedical, and Control Instruments Manufacturing | 12,990 | 3.25 | $ 54.03 | $ 112,390 |
| Scientific Research and Development Services | 9,160 | 1.15 | $ 60.86 | $ 126,590 |
| Aerospace Product and Parts Manufacturing | 8,850 | 1.88 | $ 58.57 | $ 121,820 |
Do I Need a Master's Degree in Electrical Engineering?
You don't necessarily need a master's degree in electrical engineering, especially if you'd like to keep your career options open. There's nothing wrong with being a generalist in electrical engineering, and there will always be demand for people who are capable of creating foundations for electrical products. But if you want to further your career as an electrical engineer, you can't go wrong by earning your master's degree.
What Can I Do with a Master's Degree in Electrical Engineering?
You can do a lot with a master's degree in electrical engineering. There are three major branches of electrical engineering that focus on electricity, electronics, and electromagnetism. Each of these branches has distinct categories that overlap and are distinct from each other. The challenge for you is discovering which branch and category of electrical engineering works best for your skills and aptitudes. Once you've figured out the kind of work you'd like to do, you can go on to find a school that has an electrical engineering master's degree program that fits your passion.
Modern society works off electronics, which means there are an almost limitless number of employment options in the field of electrical engineering. If you find that one type of electrical engineering doesn't work for you, you can shift into another type or branch without much effort. The core skills required for an electrical engineer vary little across each category, making it easy to earn a master's degree in that particular area and shifting your career focus.
Electrical engineering jobs are among the most sought after jobs in the world. The field is constantly growing and evolving, with increasing demand for qualified engineers. Electrical engineers work in a wide range of industries and settings, from power plants to hospitals to home appliances.
Electrical engineers are involved in a wide array of projects, from designing and building new devices to maintaining and repairing existing ones. With a degree in this field, you can work on everything from computer chips to power grids and even wind turbines.
Electrical engineers are in charge of the design, development, and testing of electrical equipment and systems. Electrical engineers work with all sorts of equipment, including computers, lasers, and various types of test equipment. They also have to be familiar with many different kinds of software programs that are used for design and analysis purposes.
It is important to note that there are many different types of electrical engineers with different job titles. Some of these include: power engineers, control system engineers, and computer hardware engineers.
It could be argued that there is too much choice in the field of electrical engineering as a career. The challenge that students face is finding a master's in electrical engineering with a concentration that fits their aptitudes and skills the best. Ultimately, this is the best kind of problem to have because it gives students the opportunity to find their passion while helping make the world a better place to live.
Choosing the Best Electrical Engineering Program for Me
In order to pick the program that's right for you, you need to identify the electrical engineering field that you want to work in the most. You can also get a master's degree as an advanced generalist, which means you're capable of working in different fields as well as possessing more refined skills and knowledge that you can't easily earn during your undergraduate degree or through employment.
Admissions
Each school has different admission requirements for their master's in electrical engineering program. Before you apply, make sure you read through the admission requirements thoroughly to make sure that you can meet them. Some schools are still requiring the GRE test for admission, while others are waving it. You may also be required to pass an aptitude test prior to application, but some schools accept work experience in lieu of taking the tests.
Accreditation
Accreditation is an important aspect of an electrical engineering master's degree program. As you read about an online program that interests you, look for ABET accreditation. ABET accredited online electrical engineering degree programs ensure that you're getting a quality education and that the program meets accepted industry and government standards for education. ABET accredited electrical engineering programs are also eligible for financial aid.
Financial Aid and Scholarships
Getting financial aid for an electrical engineering degree can be as complex as figuring out which specialty of electrical engineering you wish to enter. You have loan options at both the federal and private levels, and you should make sure that you understand the terms of the loan prior to applying. The best option is to apply for federal loans due to the fact they're more flexible and come with various repayment options, such as loan deferment, that alleviate the burden of finding money for repayment while you're going to school. You can also take advantage of income-based repayment plans that help you stay current when you're under- or unemployed.
Scholarships are another option to reduce the cost of tuition. They're offered by foundations, private businesses, and organizations. They also target minority demographics to encourage people from all walks of life to get involved in STEM and reap the benefits of the field. Some of the scholarships include:
Science Ambassador Scholarship from Cards Against Humanity
MPOWER Women in STEM Scholarship from MPOWER Financing
Hertz Fellowship from The Hertz Foundation
Papa John's Scholarship
Androscoggin Amateur Radio Club Scholarship
The Betty Weatherford, KQ6RE, Memorial Scholarship
IEEE Life Member Graduate Study Fellowship in Electrical Engineering
Duke Energy Power Careers Program in the Carolinas
Ferguson Family Scholarship
Certifications and Licensure in Electrical Engineering
After an electrical engineer graduates from their bachelor's or master's degree program and finds employment in their field, they are considered an apprentice for four years afterward. In order to become a fully licensed electrical engineer, they have to complete four years of employment, then take the Principles and Practice of Engineering exam provided by the National Council of Examiners for Engineering and Surveying (NCEES). This exam, known as the PE exam, shows that the license holder is capable of performing to a minimum standard of competency in their particular field of engineering. The PE is the primary electrical engineer certification, and is accepted by employers, governments, and the public at large as a standard of competency.
Certifications for electrical engineer
There are a number of electrical engineering certifications that can help you get employed after graduating from your online master's degree in electrical engineering program. They range from software to professional certifications. Some of them are:
Engineer in Training (EIT)
Project Management Professional (PgMP)
Certified Systems Engineer Professional (CSEP)
Supervisory Control and Data Acquisition (SCADA)
Certified Energy Manager (CEM)
Autodesk AutoCAD
Certified Manager (CM)
Engineering Management Certification Fundamentals (EMCF)
Electrical Engineering Master's Programs
The following list features accredited, reputable online electrical engineering master's degree programs. They are presented in alphabetical order.
1. Columbia University

Columbia University offers a fully online MS in Electrical Engineering degree for generalists and concentrations in telecommunications engineering, wireless and mobile communications, integrated circuits and systems, and more. Students are taught about the latest changes and challenges faced by electrical engineers in an era where the demand for faster and better electronics is strong. The GRE is required to apply for the program.
2. Kettering University

Kettering University offers an online MS in Electrical and Computer Engineering – Advanced Mobility that prepares students for employment in the automotive industry. Students learn how to work in the areas of electric and autonomous vehicles and develop skills that include integration of electrical and computer systems, robotics, development of advanced mobility applications, and design of dynamic systems. Kettering University has earned high rankings for its engineering programs and accommodation of students through its online courses.
3. Michigan Technological University
Michigan Technological University offers an MS in Electrical Engineering With Emphasis on Power Systems. The program focuses heavily on renewable energy and power electronics. Online students take the same classes as on-campus students and follow the same coursework, schedules, and syllabi. Online classes are taught by faculty who are experts in their field and have extensive experience working in energy systems.
4. Mississippi State University
Mississippi State University offers an online Master's in Electrical and Computer Engineering program that leads to a Master of Science with a thesis and non-thesis option. Students are required to earn a total of 30 credit hours to earn their master's degree. Graduates can go on to earn their Doctor of Philosophy in Electrical and Computer Engineering from MSU if they so desire. Both programs prepare students to become leaders in the areas of research, consulting, education, and product design, as well as
5. New Mexico State University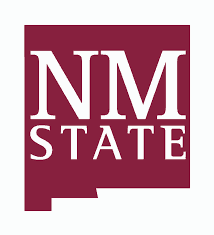 New Mexico State University offers a Master of Engineering in Electrical Engineering in multiple concentrations. Students can get their master's in Electromagnetics, Microelectronics, Photonics, Electric Energy Systems, Digital Signal Processing, Computer Engineering, Communications, and Controls & Robotics. Graduates will be able to apply advanced skills and techniques in one or more concentrations as well as be qualified to work in the private and public sectors.
6. Pennsylvania State University (World Campus)

Penn State offers a Master's of Engineering in Electrical Engineering that's 100% online. The program helps students develop their foundation in theory and application of electrical engineering principals and help them achieve their professional goals. The 30-credit online electrical engineering degree program is the same as the in-person program, and taught by the same faculty. Classes include signal processing, power systems, and electronic communications systems.
7. Ohio University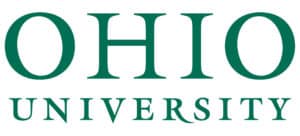 Ohio University offers an MS in Electrical Engineering in an online format. Students learn how to design, develop, and evaluate various types of electrical and electronics systems for a number of applications. The program has multiple concentrations that include Communications and Digital Signal Processing, Autonomous Unmanned Vehicles, Electrical Engineering, Computer Engineering, Electronic Navigation Systems, and Micro-Nano Devices and Systems. Student can complete their master's degree in as little as two years.
8. Stevens Institute of Technology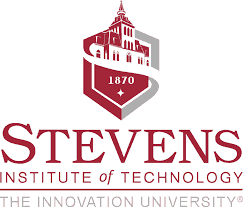 Stevens Institute of Technology offers an online Master's in Electrical Engineering program where students participate in faculty research projects that are funded by the National Science Foundation, National Institute for Justice, Air Force Research Laboratory, and private organizations. Students who are looking to earn their master's are required to take a mathematical foundation course, two core courses in the major, three concentration courses, two skill courses, and two electives or a project and elective course.
9. University of California, Los Angeles
The University of California, Los Angeles, offers an MS in Engineering – Electrical program that's consistently ranked as one of the best online graduate engineering programs by U.S. News and World Report. The program requires 36 credits for completion and is designed to deliver graduate coursework to working professionals who wish to expand their knowledge of engineering sciences. The classes taught online are the same as the ones taught on campus and students are held to the same academic rigor, no matter if they're in person or online.
10. University of Colorado Boulder

University of Colorado–Boulder offers an MS in Electrical Engineering as well as dual degree programs in the area of engineering management. The master's degree program for electrical engineering is a fully online course that's designed to work with the schedules of working professionals. Students can attend synchronous classes and follow a course library of recorded lectures.
Professional Organizations in Electrical Engineering
Joining a professional organization for electrical engineers is a great way to learn more about the field, connect with other electrical engineers, learn about the latest news, and keep up with changes in the field. The field of electrical engineering has been around for well over a century, which means there's a lot of institutional knowledge found in professional organizations. The following is a list of some of the professional organizations in electrical engineering.
Institute of Electrical and Electronics Engineers (IEEE)
National Society of Professional Engineers (NSPE)
Institution of Engineering and Technology (IET)
International Council on Systems Engineering (ICSE)
International Electrotechnical Commission (IEC)
International Telecommunications Union (ITU)
Association of Energy Engineers (AEE)
Society of Photo-Opitcal Instrumentation Engineers (SPIE)
This is just a sampling of the professional organizations for electrical engineering. There are a multitude of organizations that focus on a specific type of electrical engineering. The broad umbrella type organizations, along with the smaller ones, are worth joining to gain access to the resources that each organization has. The connections you can make with fellow electrical engineers through a professional organization are ones that may become invaluable to you as your career progresses and you look for new challenges.
Related:
A Guide to Online Engineering Degrees
Alternative Careers for Civil Engineers
Best Online Master's in Engineering Management