If you aspire to reach new heights in an aviation career, pursuing a degree program from an online college can provide you with the essential skills required for success. By enrolling in an online aviation degree program, you can acquire the necessary knowledge and expertise to thrive in the dynamic field of aviation. Whether your goal is to become a pilot, an aviation manager, or work in a related industry, an online degree can open doors to exciting opportunities. So, if you're ready to embark on a fulfilling aviation career, an online degree program is the ideal pathway to take.
The Best Online Aviation Degree Programs
Aviation is a multifaceted discipline that may include studies in safety, business management, maintenance, transportation law, airport operations, and government regulations relating to flight within the Earth's atmosphere. Graduates of aviation degree-granting programs often pursue careers as commercial pilots, aircraft maintenance managers, airport operations managers, air traffic controllers, and more.
Specializations for Online Aviation Degree Programs
Specializations in aviation and aviation management may train students for particular career tracks. A few of the most popular specializations, including aviation maintenance management, air traffic control, flight operations, and homeland security, are listed below.
Aviation Maintenance Management
A specialization in aviation maintenance management prepares candidates to manage airline maintenance operations and other aerospace industry sectors. Coursework typically includes aviation studies and management classes, as well as relevant business operations training.
Air Traffic Control
An air traffic control (ATC) specialization typically includes aerodynamics, radar, meteorology, tower operations, and aviation safety management coursework. This area of concentration should be designed to meet the standards of the Federal Aviation Administration's (FAA) Air Traffic-Collegiate Training Initiative (AT-CTI) program.
Flight Operations
Candidates who intend to become commercial airline, corporate, or private pilots may specialize in flight operations. Coursework may include classes in engines, aircraft systems, and aviation meteorology. A commercial pilot's certificate or license may be a prerequisite for this specialization.
Homeland Security
An aviation management degree specializing in homeland security will include coursework in security-focused criminal justice, emergency risk management, terrorism and counter-terrorism, aviation law, and aviation management.
Career and Salary Information
An online bachelor's degree in aviation can open doors to a range of rewarding opportunities. Whether you long to be a pilot, an air traffic controller, an aviation manager, or an aerospace engineer, an online aviation program with help you thrive in a range of exciting aviation professions. Beyond the exhilaration of working in the skies, it's crucial to explore the career prospects and potential salaries associated with an online aviation degree. To help you in make an informed decision about your future in the aviation field, we have compiled a list of several career paths available to individuals with an online bachelor's degree in aviation. Additionally, we have included salary information to provide you with a comprehensive understanding of the potential rewards that await you in this dynamic industry.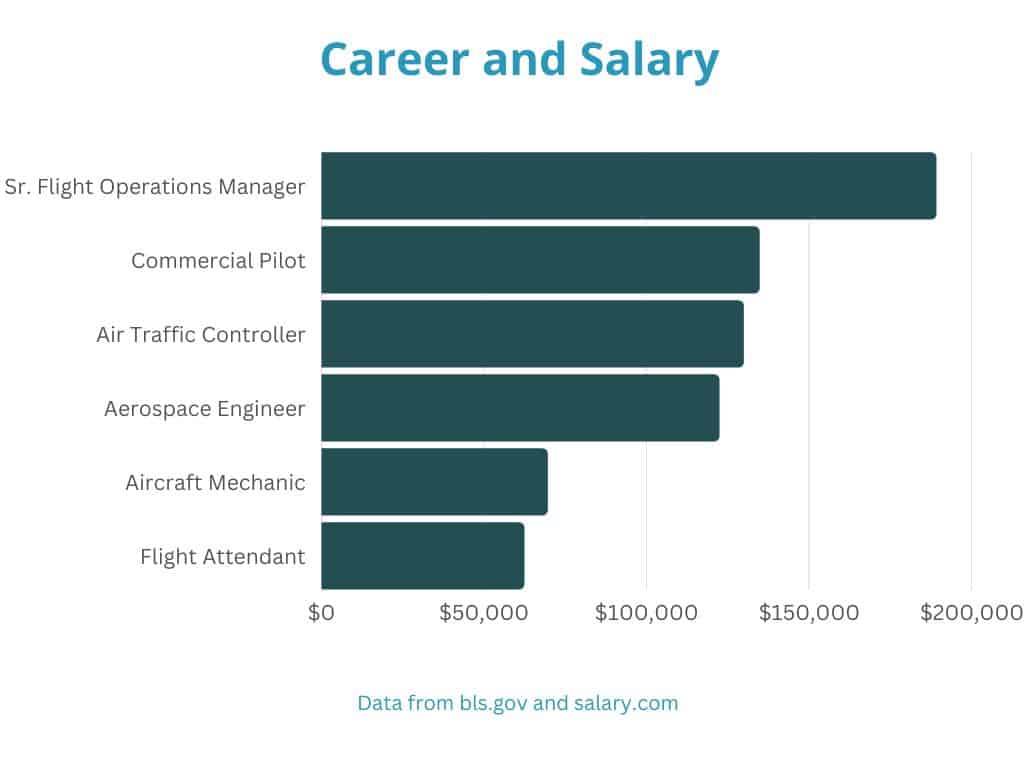 Sr. Flight Operations Manager
A Sr. Flight Operations Manager has an average annual salary of $188,981.00. An aviation operations manager will ensure that the airport or department runs efficiently. They may be involved in budgeting and work to maintain and increase profits. Operations managers may also be responsible for making sure that their airport or department follows all environmental and safety regulations and company policies. They apply their leadership and communication skills to work with municipal and government officials and ensure that their operations comply with applicable federal government rules and regulations.
Commercial Jet Aircraft Pilot
The median salary for a commercial jet pilot is $134,630. Corporate jet pilots typically work for companies that lease planes or services to large corporations. Pilots typically fly fixed-wing jets during the business week and work some weekends. Their work includes filing flight plans, modifying flight plans, and transporting executives from place to place. Pilots must be extremely knowledgeable about their aircraft and take responsibility for keeping them safe.
Air Traffic Controllers
This position plays a crucial role in keeping flights safe and efficient, as they are responsible for maintaining appropriate distances between aircraft and coordinating flight operations. With their expertise in guiding aircraft, they are key contributors to the smooth functioning of the aviation industry. In this field, the annual median salary reaches an impressive $129,750, reflecting the critical nature of their responsibilities and the level of skill and knowledge required for the job.
Aerospace Engineer
You can anticipate earning an annual median salary of $122,270 in this profession. Aerospace engineers design, develop, and test aircraft, spacecraft, satellites, and other aerospace systems. They work on various aspects of aerospace engineering, including aerodynamics, propulsion systems, materials science, flight mechanics, and control systems.
Aircraft Mechanic
If you are intrigued by hands-on work and take pride in enhancing the world around you, a career as an aircraft mechanic, also known as an aircraft service technician, may be an excellent fit. They play a crucial role in the aviation industry by inspecting, repairing, and maintaining aircraft to ensure safety and efficiency. Whether working on airplanes, helicopters, or other aerospace vehicles, aircraft mechanics handle various tasks to keep aircraft in optimal condition. In this rewarding field, you can expect an annual median salary of $69,470, reflecting the value and expertise you bring to the industry as an aircraft mechanic or service technician.
Flight attendant
If you enjoy customer service and crave adventure, you may want to be a flight attendant. Flight attendants, also known as airline attendants or cabin crew, play a vital role in ensuring passengers' safety, comfort, and well-being on board an aircraft. The annual median salary for flight attendants is $62,280.
Curriculum and Courses
Online aviation bachelor's degree programs typically include applied coursework in aviation or airport operations and management, aviation maintenance management, aerodynamics, flight principles, aviation safety, and aviation regulations. As you pursue your degree, you may find yourself studying the following topics:
Introduction to Aviation
Introductory coursework covers the foundations of aviation. Students will acquire basic knowledge of aircraft components, performance, weight, and balance. They will learn the principles of aerodynamics, aviation weather, and air navigation and touch on airspace and air traffic control.
Aerodynamics
Aerodynamics includes the study of factors such as lift, drag, thrust, and atmospheric properties; stability and control; and operating strength limitations that influence aircraft design and performance.
Navigation
Students interested in piloting and air traffic control will learn to operate modern navigation tools used in the aircraft and the control tower.
Turbine Engines
Students interested in piloting or aviation maintenance management will learn about turbine engine theory, operations, and maintenance.
Aviation Operations and Management
Aviation operations and management coursework covers general and corporate aviation topics, including fixed base operations (FBO), business aircraft management and ownership, and aviation operations regulations.
Airport Management
Students who take classes in airport management will learn about the role of modern airports in the national air transportation system and issues related to airport development, operations, management, and business.
Aviation Planning
This course includes studying aviation data, forecasting methods, environmental issues, and the requirements and processes related to the airport master planning process.
Aviation Business Simulation
AB simulation coursework covers business management concepts and techniques, including process analysis, computer and mathematical modeling, and forecasting, as they apply to decision-making and problem-solving in aviation.
Aviation Law
Students who study the fundamentals of aviation law learn about operational decision-making strategies and tactics that will minimize a pilot's or manager's risk of legal liability.
Aviation Safety
Students will learn about the operations and responsibilities of the Federal Aviation Administration (FAA) and the National Transportation Safety Board (NTSB) that are related to aviation safety planning and accident reduction.
Airport Security
Students will learn about the rules, regulations, and best practices that govern aviation safety and security.
Specialties often overlap, depending on the area of aviation you choose to study.
Admissions Requirements for Online Aviation Degree Programs
Admission requirements for most bachelor's degree programs, including aviation degree programs, are similar. The online aviation degree program you choose may require you to submit any or all of the following:
GED certificate or high school diploma
High school or college transcripts that include a GPA
Standardized test scores, including ACT or SAT scores
Copy of your pilot's certificate or license
Copy of your mechanic's certificate that includes powerplant and airframe training
Letters of Recommendation
Accreditation
Accreditation is a system for evaluating and approving college and university degree-granting programs to ensure they meet predetermined educational standards. When considering online aviation degrees, you should choose an accredited program that prepares you to acquire the credentials, licensing, and certificates you need to pursue your chosen career. Employers, professional associations, and schools appreciate, respect, and recognize degrees that are regionally accredited by the following regional organizations:
These six regional agencies share equivalent standards. Regionally accredited universities and colleges recognize each other's credits and degrees.
The Aviation Accreditation Board International (AABI) is another worthy and important professional accrediting body for all collegiate aviation programs. It is recognized by the FAA and approved by the Council on Higher Education (CHEA). The AABI ensures that aviation degree-granting and professional programs meet standards of performance, quality, and integrity via a review process that entitles them to the trust of educational and aviation industry professionals and the general public. The AABI encourages excellence while establishing minimum quality standards for aviation educational programming. Only 37 aviation programs in the United States have received AABI accreditation.
Financial Aid and Scholarships
Qualified aviation degree candidates can take advantage of financial aid opportunities that will lower their costs and provide them with a wider range of educational opportunities. Grants, scholarships, loans, and tuition reimbursement programs are among the financial aid options offered to aviation students. Federal and state assistance may include grants and loans accessed by filling out the Free Application for Federal Student Aid (FAFSA). Grants and scholarships provided by schools, aviation industry associations, clubs, and philanthropic organizations can also provide partial or full funding for your education. Airlines may provide tuition reimbursement to students preparing to undertake specific roles in high demand.
What Can You Do With an Online Aviation Degree?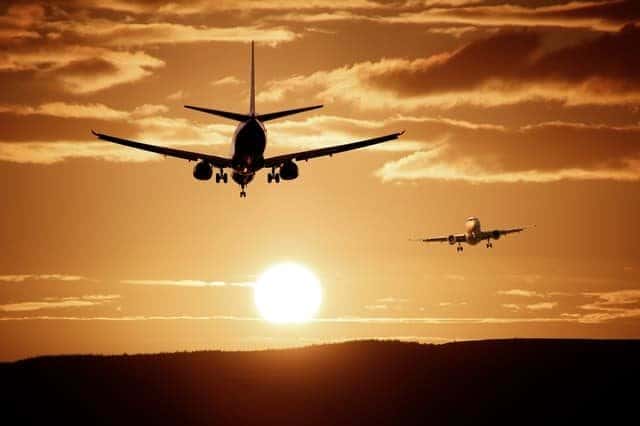 Students who graduate from online aviation degree programs are qualified for various aviation industry careers. They may work for the government, the military, or in the aviation and aerospace sectors as aviation managers or aviation safety professionals. Professional pilots may work as flight instructors, commercial pilots, or pilots who serve private clients or the agricultural and healthcare sectors. Some graduates may pursue management opportunities in aviation maintenance, airport management, and flight operations management. They may eventually manage airports, airline operations, or airplane manufacturing and development facilities.
How Much Does an Online Aviation Degree Cost?
The U.S. News and World Report reports that an online bachelor's degree in aviation generally costs between $18,000 and $47,000, or between $150 and $390 per credit. Some programs may charge between $300 and $600 per credit hour. Many schools charge online students a flat tuition fee, but costs can vary. Technology fees and state residency can affect the total cost of an online aviation degree. Financial aid will undoubtedly reduce your overall expenditure.
How Long Does It Take to Get an Online Aviation Degree?
Most bachelor's degree programs require a four-year investment, although there are accelerated programs that can be completed in less time. Online bachelor's degree programs in aviation typically require 120 study credits, and it usually takes full-time students three and one-half to four years to earn their degree.
Are There Affordable Online Aviation Degree Programs?
Affordable online aviation degree programs will minimize your annual and total overall tuition and cost of living expenses. You can reduce your expenses by exploring options for grants and scholarships based on merit or financial need. These funding sources can provide valuable support in financing your education. By actively seeking out and applying for these opportunities, you can potentially lower the financial burden of your educational journey. Look into various grants and scholarships that align with your qualifications and academic achievements to make your education more affordable.
To be worthwhile, an online aviation degree program must provide intellectual enrichment and provide the skills and credentials you need to succeed. Consider how the program's reputation, educational resources, career preparation services, costs, and hybrid or online-only offerings serve your needs and long-term goals.
Is Getting an Online Aviation Degree Worth it?
Online aviation degrees can offer flexible, accessible, and cost-effective educational opportunities to traditional and non-traditional students. Good online degree programs provide internship opportunities and help students develop interpersonal and decision-making skills. They are worth the investment if they facilitate success in your chosen career. You should do research to see if the credentials and coursework you will undertake are aligned with specific employers and in-demand job titles. Aviation degrees are more attractive when they certify that you have acquired the skill sets employers need now. Also, consider your field's potential for earnings, growth, success, and longevity. Online bachelor's degree programs may not provide the in-person training you need to become a pilot or fulfill other hands-on roles. Be sure to speak to admissions officers, faculty, aviation program graduates, and working professionals in your field to ensure that your chosen program will provide access to the career you want to pursue.
10 of the Best Schools Offering Online Aviation Degrees
Our featured schools offer excellent online aviation degrees. They are regionally accredited. We have listed them in alphabetical order for ease.
Eastern New Mexico University
Portales, New Mexico is home to Eastern New Mexico University. The school is accredited by HLC. Their online Bachelor of Science in Aviation Science degree program is designed for candidates who intend to work in the aviation industry. It offers a broad and foundational education that prepares students for careers in aviation management or in the military. After graduation, students who want to work as pilots, air traffic controllers, or airport management professionals can pursue additional training. All coursework and projects can be completed online via web-based or lecture-capture-based instruction. Coursework includes instruction in the history of aviation, the theory of flight, aircraft construction and materials, aviation law, aviation safety and human factors, airport operations, and FAA regulations.
Embry-Riddle Aeronautical University

Originally founded in Cincinnati, Ohio, Embry-Riddle Aeronautical University is regionally accredited by the SACSCC. The school has multiple campuses. The AABI accredits their online Bachelor of Science in Aeronautics degree.
This multidisciplinary online or on-campus degree program gives students credit for prior work experience and acquired skills. All students will acquire aviation-specific knowledge through aviation-related coursework, including studies in security, aviation safety, occupational safety and health, air traffic control, aircraft maintenance, and aeronautical science. Students can pursue co-ops and internships with airline, aviation, and air transportation companies and specialize in unmanned aircraft systems, aviation maintenance, and air traffic control. Many graduates become leaders in the aviation and aerospace industries and go on to have distinguished careers as military officers, astronauts, and CEOs.
Florida Institute of Technology
Located in Melbourne, Florida, the Florida Institute of Technology is SACSCOC-accredited. It is one of six core partners in the Federal Aviation Administration's Center of Excellence Partnership to Enhance General Aviation Safety, Accessibility, and Sustainability (PEGASAS). Their online Bachelor of Arts degree in Aviation Management provides a comprehensive business education with aviation-specific coursework that prepares students for rewarding careers in airport management, air transportation management, and other opportunities in aviation-related business and operations. Students learn about modern aviation technology and acquire practical knowledge by studying airspace and airfield capacity, aviation maintenance operations, and creating an airline business plan. Certified pilots, mechanics, and dispatchers who pass our exam may be eligible to receive college credits toward their degree.
Hampton University
Founded over one hundred fifty years ago in Hampton, Virginia, Hampton University is SACSCOC-accredited. The AABI-accredited Bachelor of Science Degree in Aviation Management (Airport Administration) is an FAA-approved online program emphasizing ethics, effective problem-solving, and decision-making skills. It prepares students for airport managerial roles and government and aerospace industry careers. Coursework includes topical instruction in weather and climate, aviation history, private pilot skills, flight safety, airport operations, aviation legislation, air transportation, and more. Financial aid is available to qualified students.
LeTourneau University

Based in Longview, Texas, LeTourneau University is SACSCOC-accredited. Its Bachelor of Science in Aviation Management online degree program combines aviation and business training. This approach prepares future leaders in the aviation and aerospace industries. Aviation businesses worldwide need managers who value excellence, efficiency, and flier safety. The air transport industry values graduates trained in aviation and business principles. Students can complete classes online, on-campus, or in a hybrid setting. Specializations include aircraft dispatch, homeland security, maintenance, or professional pilot. Coursework includes study in aviation management, aviation safety factors, aviation law, airport operations and management, flight science, and air transportation systems. Graduates typically pursue careers as airline operations managers and directors, maintenance managers, and pilots.
Liberty University

Located in Lynchburg, Virginia, Liberty University is a SACSCOC-accredited Christian school with an award-winning school of aeronautics. Its online Bachelor of Science in Aviation degree program prepares candidates to work as commercial, military, or missionary pilots. Candidates can enter the program as licensed pilots or earn their licenses by attending approved flight training programs in the United States.
As students train to safely operate and maintain their aircraft, they learn the fundamentals of flying and flight mechanics. Students acquire technical and professional soft skills while they pursue coursework in aeronautics, airplane aerodynamics, and aviation safety. They also study topics including aviation weather, turbine engines, commercial flight, and jet transports. Students develop character, critical thinking, problem-solving, team-building, and leadership skills as they prepare for their careers. Liberty University partners with major airlines that employ recent graduates upon program completion. If they qualify, students may also be eligible to join the Restricted Airline Transport Pilot (R-ATP) Program.
Lynn University
Boca Raton, Florida, is home to SACSCOC- and FAA-accredited Lynn University's Burton D. Morgan College of Aeronautics. Lynn University's four-year online aviation management degree program provides a foundational education in business and piloting. The curriculum covers the basics of air traffic control, operations and management, business analytics, and aviation rules and laws. It prepares students for global careers and provides exposure to the aviation industry's business structure and the dynamic air transportation business. Indeed, participants learn to lead, manage, operate, maintain, improve, and grow a business. Students will study the role of technology in navigation, planning, and scheduling. They can also obtain their pilot's license by enrolling in flight training at the Boca Raton Airport.
Middle Georgia State University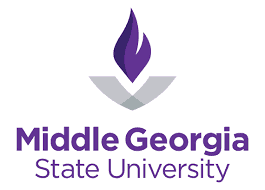 Middle Georgia State University, located in Macon, Georgia, is SACSCOC-accredited. Its online Bachelor of Science in Aviation Science and Management—Management Track program aligns the fields of aviation and airport management by including management and aviation business courses in its curriculum. The program includes courses in aviation meteorology, safety, law, insurance, and regulations. Students develop competency in aviation, airport and airline operations, airport planning and construction, maintenance, and security. Prospective aviation managers will receive training in management, business administration, and aeronautical and air transportation principles. The degree opens the door to in-air and on-ground careers in the aviation and aerospace industries.
University of Nebraska-Omaha


Accredited by the Higher Learning Commission (HLC), the University of Nebraska-Omaha is in Omaha, Nebraska. Its Division of Continuing Studies provides an area of concentration in Aviation Studies that prepares students to work in aviation. Candidates acquire hands-on experience through the nationally recognized UNO Aviation Institute. This can lead to a job as a professional pilot. They may also use their certificates to pursue a career in corporate aviation, airline operations, air traffic control dispatch, airport administration, and operations management. Coursework includes classes in aerospace, airline operations, and the history of aviation. Students may receive up to 21 credit hours for previously earned FAA flight certificates and ratings.
Utah Valley University


Utah Valley University in Orem, Utah, is accredited by the Northwest Commission on Colleges and Universities (NWCCU). Its online Bachelor of Science in Aviation Management prepares students for careers in the aerospace industry. Furthermore, the degree provides the education, internships, and guidance students need to pursue their chosen career path. As demand for air travel increases, there is a greater need for aerospace professionals who can work worldwide. To fulfill their degree requirements, students will pursue coursework in aviation safety, air transportation management, aviation insurance and risk management, air traffic control, corporate aviation management, and more.
Getting Your Online Aviation Degree
Online aviation bachelor's degree programs can offer a straight-line path to a rewarding career, so you should select a program suited to your goals that works with your schedule and budget. Any online aviation bachelor's degree program will require a large investment of time and money. Before you enroll, make sure to understand how much flexibility your program offers. Look into its duration, admissions process, financial aid package, as well as the academic and career support your program offers.
Online Degrees in Aviation Help You Fly High
Working in aviation can be an exciting and fulfilling life path for people who love airports, planes, and travel. An online aviation degree from the right school can put you on the path to a challenging and satisfying career on the ground or in the air and help your career take flight.
Related Resources
Best Online Master's in Aviation Management