Are you interested in one of the many online degrees now available in agricultural studies? Agriculture is an essential industry. Without it, the world's population would go hungry. The field of agriculture has always leaned in the scientific direction. Since the beginning, farmers use technology. They need to find more ways to be efficient. The ancient agricultural practices have now evolved into highly specialized areas. Advanced agriculture practices lean on direct scientific data and incredible strides in technology. These include fertilizing crops with drones. They have developed over the last few centuries. As populations grow, more food is required.  
Agriculture is the theoretical study and practical application of agricultural techniques. They must work in unison to ensure agriculture efficiency but also sustainability. How good can an advancement be if it's not sustainable?
What is a Degree in Agriculture?
An undergraduate degree in agriculture requires applicants to hold a high school diploma. An equal may suffice. A GED is an acceptable alternative. A degree in agriculture varies. It is generally offered between these two primary emphases –
The Management of an Agricultural Business
The Management of the Soil, Plant, and Animals
Most Popular Schools with Online Agriculture Degree Programs
Top paying States for this occupation:
| State | Employment | Hourly mean wage | Annual mean wage |
| --- | --- | --- | --- |
| Pennsylvania | 40 | $21.56 | $44,850 |
| North Carolina | 50 | $20.43 | $42,500 |
| Colorado | 130 | $19.79 | $41,160 |
| California | 1,550 | $19.33 | $40,200 |
| Georgia | N/A | $18.95 | $39,420 |
Source: 2019 Occupational Employment Statistics and 2018-28 Employment Projections, Bureau of Labor Statistics, BLS.gov

Most Affordable Online Agriculture Degree Programs
What Can You Do with an Agriculture Degree?
You may have an interest in obtaining a degree in agriculture. Are you interested in how food is produced? Were you raised on a farm? Several important questions about the best careers in agriculture need answering. These include –
What can I do with an agriculture degree that would meet my career objectives?
What jobs can you get with an agriculture degree? Are they located within commuting distance of your home?
Are certain career pathways in agriculture more lucrative than others?
What are the jobs you can get with an agriculture degree earned online?
A degree in agricultural sciences includes the exploration of farming practices. These include important environmental and ethical solutions. What is the cost on the environment for food production? How are chemicals used in the process? Farming maintains an ever-expanding global population.
Agriculture degree holders have many career paths from which to choose. Among these are –
Positions in research and education to eradicate food poverty.
Developing self-sufficient farming or sustainable farming methods.
The study of agronomy – scientific study of crop production & soil management.
Agricultural economics which deals primarily with the optimization of and usage of natural resources.
Types of Agricultural Degrees – Associates Degree, Bachelor's Degree, Master's Degree, Doctoral Degree
At the very core of an agriculture degree is the study of the many sciences related to agriculture. These include chemistry, geography, topography, pasture sciences, and plant nutrition. It involves much more than planting seeds. Also included are cropping, data collection, and mathematics.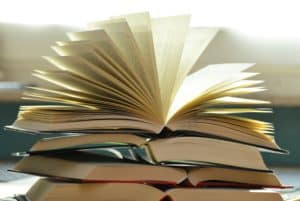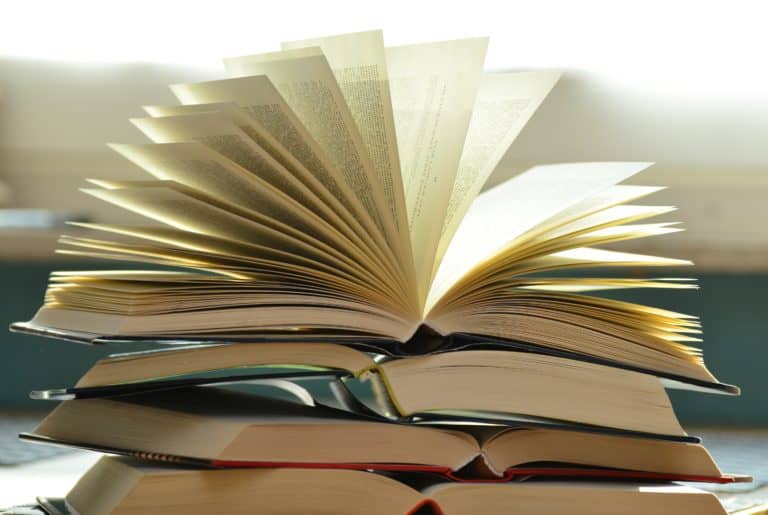 Many master's students study agriculture. They focus a great deal of their studies on the science of biology. This is an important field for both the population's dietary needs and the breakdown of plant life. Knowing the life cycle of seeds and soil is vital.
An agriculture program integrates traditional academic coursework and practical application of theoretical knowledge. This is a balance of theory and practice. On-campus degrees may include labs. Online programs may also have hands-on experiences.
Still have an interest in obtaining an agriculture degree? Find out how long it takes to get an online degree in agriculture.
If you have asked yourself – Where can I get a degree in agriculture? – please read on to learn the answer.
Associate's Degrees in Agriculture
An associate degree in agriculture online or on-campus program is a two-year format. Professional schools, community colleges, or vocational/technical schools offer the degree. Students must complete at least 60 credit units to earn the associate degree. Are you interested in obtaining your online associates degree in agriculture? You should explore the foundations of the agricultural business, including best practices. An associate degree will give you valuable credentials. It offers good training and a broadened network.
Many higher learning institutions offer on-campus and online associates degrees in agriculture. Tuition and expenses vary based on location, the school, and the program offered.
Bachelor's Degrees in Agriculture
A bachelor of science degree in agriculture online or on-campus degree is a four-year plan. Some schools offer an online bachelor's degree in agriculture programs with accelerated formats. They can cut down on the time required to earn the degree. Many students enter the workforce after graduation.
A bachelor of science degree in agriculture online prepares graduates for rewarding careers in agriculture. They work in sales or as extension agents. They may work as agriculture service technicians or as precision technicians. Students seek on-campus and online bachelor programs in agriculture. They explore agriculture topics. They include –
Environmental Law
Management in Agriculture
World Food Crops
Organic Farming/Gardening
Environmental Economics
Agricultural Law, to name a few.
Many baccalaureate degree programs in agriculture are further refined. They offer more specific concentrations, like –
An on-campus or an online Bachelor's Degree in Agricultural Business
An on-campus or an online Bachelor's Degree in Agriculture Education, among many others.
A Master's Degree in Agriculture
The science of agriculture at the master's level includes scientific disciplines. As such, online masters in agriculture degree programs include online courses in
Environmental Science
Animal Science
Agricultural Business
Ranch Management
Soil Science
Natural Resources Communications
Food Safety
Plant Genetics
Biological Engineering, to name a few.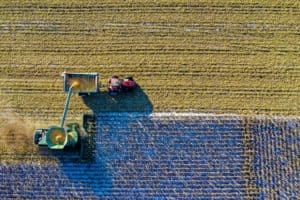 Do you want to develop sustainability techniques and methods for the agriculture industry? Or do you want to improve the production of the country's crops? One of the quality online graduate programs in agriculture might be a great fit for your career goals. Some students seek advanced degree programs. They are accredited on-campus, and online masters degree in agriculture. They may explore biotechnology.
Earning a masters in agriculture online is smart. It is a great fit for students interested in the in-demand field of sustainability. Many of the masters in sustainable agriculture online degree programs are great. They explore ways of feeding the planet without depleting resources. They don't contaminate the environment.
Students interested in organic agriculture will find there are quality online masters. These agriculture programs explore and manage viable, sustainable agroecosystems. Online degree candidates seeking careers in academia is common. They should focus on accredited online masters degrees in agriculture.
Another specialty of master in agriculture online degree program is forest science. It covers the conservation of the natural resources offered by forest ecosystems. An online masters in agriculture with a focus on agricultural economics is excellent.
Doctorate Degrees in Agriculture
A Doctor of Philosophy (Ph.D.) academic degree is among the most advanced of academic degrees. It is available from institutions of higher education. Many graduate students pursue doctorate degrees. There are many choices among the quality Ph.D. in agriculture online or on-campus.
So, what is entailed in earning a degree from one of the quality online agriculture Ph.D. programs? A doctoral-level degree will explore, in-depth, the study of –
Biological Processes
Farming Practices
Agriculture economics
Dairy & Poultry
Geology
Farming Technologies
Soil, and more.
Doctoral-level students often submit a research project or dissertation. It's how they complete their Doctor of Philosophy degree.
Accreditation of Agriculture Degree Programs
The process of accreditation plays an important part of the educational role. Accreditation's goal ensures schools are held accountable for delivering the programs they promise.
From a student or parent's perspective, accreditation performs a quality assurance process. A third-party evaluates the operations and the services offered by schools. They determine if the program/school in question meets the pre-established standards. Programs and schools receive accreditation. They have demonstrated that they meet education criteria. This is set forth by the relevant organization.
From a student's view, a school or program that has earned accreditation matters. It assures the online education promised is the degree delivered.
There are two fundamental categories of accreditation in the United States. They are shown below:
Regional Accreditation
The United States Department of Education maintains six regional oversight agencies. They are responsible for administering the accreditation policies in their specific jurisdiction. Generally speaking, regionally accredited schools are those schools that are state-funded, and nonprofit.
Academic degree programs can seek specialized accreditation. Although not required, most quality academic programs seek and get specialized accreditation.
Specialized Accreditation
Industry-approved oversight agencies sanctioned to perform accreditation tests on agencies. Online students pursuing agriculture degrees should select from a list of accredited online programs.
The American Society of Agricultural and Biological Engineers (ASABE) accredits agriculture degrees. This branch of the accreditation agency specializes in STEM and engineering-related programs ABET.
Certifications/Licensure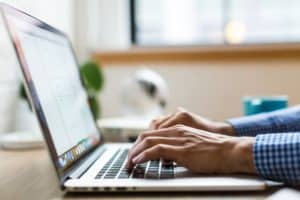 There are many on-campus and online agriculture certifications available in the agriculture industry. Agriculture majors want to get specific credentials in specific production practices. They will find many agriculture certificates online to meet their career goals. Many institutions of higher education offer credential and agriculture certificate programs online. They teach a unique set of standards.
Examples of online agriculture certificates include the following:
An Agriculture Technician Certificate
A Certificate in Agriculture online in Organic Agriculture
A Certificate in Professional Development for Urban Agriculture
A Certificate in Sustainable Food & Farming
Some federal or state agencies feature online agriculture certificate programs and tools. These include
The United States Department of Agriculture's national library is invaluable. It offers an alternative farming systems information website. It facilitates the Production of Organic Foods. The information available is a great resource. Entrepreneurs at the beginning of their organic enterprise development find it helpful.
The United States Department of Agriculture's national library offers resources. Information includes standards required to develop, maintain, or manage a certified organic operation.
Agriculture Licenses
License mandates for agriculture professionals will vary by state or local law. Some online students explore the licensing mandates and options. They use the government's agencies to determine the requirements in their jurisdiction.
NASDA is the National Association of State Departments of Agriculture. It was established in the early part of the 20th century. It is a nonprofit organization whose membership includes representatives of all 50 states. There are other U.S. territories. The NASDA enhances the agricultural business in the United States. This happens through key partnerships, public engagement, and industry-sanctioned policies. The National Association of State Departments of Agriculture offers a searchable database –
Scholarships
Obtaining a scholarship is one of the many viable methods to help pay for a college degree. Students earning a degree in agriculture find scholarship money to help fund them. A college education can be expensive. Agriculture scholarship programs meet the needs of specific students. They may address a slice of a market of the organization sponsoring the scholarship.
Agriculture scholarships for college students are available from a wide variety of resources. These include scholarships for agriculture majors. The private sector, professional associations, and schools provide them. Many state/federal governmental agencies.
Most agriculture scholarships offered by professional associations are generally merit-based. The applicant's financial status matters. It may be considered, depending on the scholarship program.
They include many options that offer
A scholarship for agriculture students and even agriculture scholarships for high school seniors
Scholarships for female agriculture students
Scholarships for Women in Agriculture education
A few examples of scholarships for agriculture majors provided by professional associations:
American Agri-Women offers the one-time Daughters of American Agriculture Scholarship. It is eligible to female students ( 18 to 24). They must be enrolled in an accredited, agricultural-related program. Applicants for this $1,000 merit and financial-based scholarship must be –

A farmer
A rancher
The wife or the daughter of a farmer or rancher

1st Farm Credit Services is an organization that supports farming families across America. 1st Farm Credit Services offers several scholarships. These are for students enrolled in accredited, farm-related, or agricultural degrees.
The USDA is the U.S. Department of Agriculture. It offers scholarships for students vying for their agriculture degree. Among the USDA's scholarship options are
The William Helms Scholarship – It helps pay for tuition for students. They are studying ecology, biology, entomology or plant pathology, etc.
The Tribal Scholars Program – It is available to students attending a higher learning institution. It applies to land-grant schools, agriculture study, food sciences, and natural resource management. The scholarship amount is contingent on school, program, and student need.
Agriculture professionals will always be needed. Finding the right agriculture degree can be overwhelming, but there is one out there for every student. Good hunting!
Related Rankings:
Best Online Master's in Sustainability Studies
Best Online Bachelor's in Sustainability Studies
Best Online Associate's in Sustainability Studies
Best Online Sustainability Studies Graduate Certificates
Best Online Master's in Environmental and Sustainability Management
Top 25 Green, Sustainability, and Alternative Energy Careers