Higher education began with Christian higher education, building around the needs of the church to educate its leaders and gradually expanding to science, mathematics, and humanities as we know them. Today, Christian colleges and universities are just as varied and diverse as Christianity, with nearly every denomination represented. Colleges include mainline Protestants, evangelicals, independents, Latter-Day Saints and Adventists, and many more. These institutions may be politically liberal or conservative, they may be doctrinally strict or inclusive, but they are all founded on the values of their Christian faith.
Many of the best Christian universities in America also double as online Christian colleges offering reputable online degree programs. Many Christian students believe that an online education from a Christian college fits their needs and beliefs better than an education from a secular institution. Christian colleges integrate Christian philosophy and biblical teachings into their curriculum, building students' faith while educating them. Students who have been home-schooled in a Christian curriculum often choose online Christian colleges as well.
How We Ranked the Best Online Christian Colleges and Universities
Christian colleges are often judged on a different scale than secular institutions, but for the College Consensus, all colleges – big and small, national and regional, private and public – are put on the same plane. (The Consensus Method is explained in more detail on the About page.) By bringing together published rankings and student reviews into on aggregate ranking, College Consensus gives students a full picture of how a college is perceived. In fact, the loyalty of Christian college graduates often gives Christian institutions an advantage in student reviews.
To qualify for the Best Online Christian Colleges and Universities ranking, institutions must have a Consensus Score and at least 5 fully online degree programs, either undergraduate or graduate.
Note: The College Consensus ranking of Online Christian Colleges and Universities does not include Catholic institutions; they have their own ranking.
1. Samford University
Samford University has 21 online program options that range from undergraduate certificates to online Doctoral programs. The Bachelor of Arts in Organizational Leadership is the leading online program at Samford University, due to its ability to capture students in a range of studies and provide the institution with well-rounded students. Their online programs are designed to give students throughout the nation access to a well-balanced curriculum.
Samford University is the leader of private education in Alabama with this success attributed to the deeply rooted Christian foundation that the institution is built on. Their curriculum is designed to be more hands-on and in-depth with a faculty-student ratio of 1:13 on average. Their success comes from their Alumni, who have held numerous positions in Congress and two served as U.S. Supreme Court Justices. Samford University also has one of the highest graduation rates in the nation among athletes, at approximately 97% per the NCAA graduation scale.
Consensus Score: 71.8
# of Online Programs: 20
2. John Brown University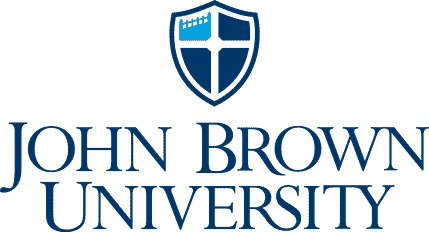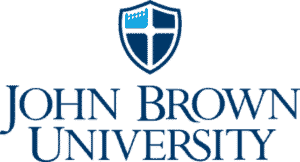 John Brown University is home to both graduate and undergraduate online programs. They are designed as a curriculum that assists students with completing their education online with a flexible environment. The degrees include major areas such as business, communication, liberal arts, and a nursing program that is an RN-BSN option. The curriculum in these programs is designed to include the use of technology and mobility, preparing students for the future of their industry and the ability to continue with their daily lives during the study.
Founded in 1919, the purpose behind every degree obtained at John Brown University to provide the educational tools needed to be successful while remaining a servant of Christ while serving others. This inclusive nature extends to the student body, where diversity can be found in the numerous international students who take residence within the campus. Faculty and staff also reflect this diversity, offering a thoroughly balanced but diverse curriculum to students in the classroom or online.
Consensus Score: 71
# of Online Programs: 7
3. Pepperdine University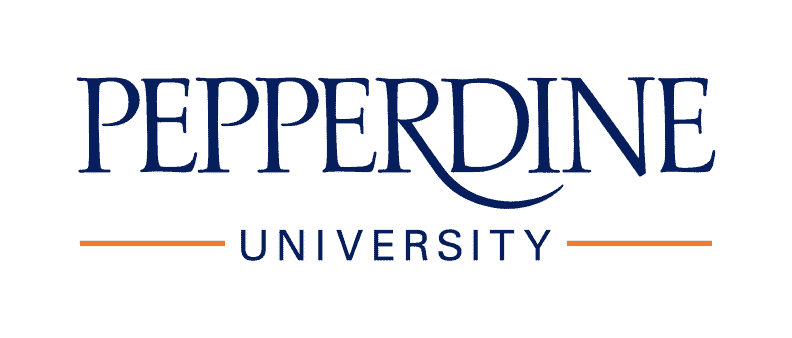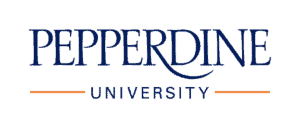 Pepperdine University offers a variety of online programs. The most popular program offered at Pepperdine is the Online Bachelor's in Management degree that can be earned completely online. These programs collaborate the different skills required of today's leaders, by providing innovative curriculum, a diverse classroom of students who can discuss and engage across the world, and individualized program options that highlight your personal leadership qualities. This program can also be accelerated, allowing students to complete their education in as little as two years.
Pepperdine University has a leading business school in the nation. The Graziadio Business School has been recognized and awarded nationally for the curriculum and faith-based foundation in each of the programs within the business school. For those students looking to attend a quality business program on the West Coast with a Christian foundation, Pepperdine University may be their best option.
Consensus Score: 68.4
# of Online Programs: 14
4. San Diego Christian College (tie)
The online programs offered at San Diego Christian College include six Bachelor of Arts or Bachelor of Science programs and one Associate of Arts option. With the focus on liberal arts and a Christian foundation, the most popular program option is the BS in Leadership that online students are gravitating towards. This program is equipped with a full curriculum that includes a variety of core classes and specialized major classes in the leadership major that develop leaders in all industries. With this program, students can vary their careers and infiltrate leadership at different levels.
One of the nationally ranked Christian institutions In California, it provides a biblical minor and foundation to every program offered, ensuring that each student takes their Christian values with them into the working world. Instilling a Godly character into students with an equally stimulating program curriculum maintains that their alumni become successful following graduation from their institution.
Consensus Score: 67.2
# of Online Programs: 7
4. Huntington University (tie)
With online degree options that include Bachelor's and Graduate options, Huntington University is gaining popularity in their programs for adult learners. Of these Bachelor's programs are the popular Bachelor's Degree for Business Administration that is gaining ground. This degree has a design of 5-week class intervals that include an in-depth discussion and interaction between classmates and the instructor digitally. Communication is a critical component of this curriculum, giving students the advantages they need for the business and finance employers they will seek the following graduation.
Huntington University is a proud member of the Council for Christian College and Universities and leads as one of these institutions in the Midwest. Their foundation in Christian values is extended to each student through their programs. Graduates at this institution are able to find quality employment. They have also been recognized as an economical option for education by Educate to Career and Washington Monthly regarding their value.
Consensus Score: 67.2
# of Online Programs: 12
6. Asbury University

For students who are seeking a flexible and quality professional degree, Asbury University, located in Wilmore KY offers Adult Professional Studies, where students can major in several programs. This affordable degree option has centralized its Christian faith in the program and offered an accelerated option for students to earn their degree in record time while online. They have the ability to engage in an online community where they are able to work in groups and interact with each other using their skills and faith for success.
Founded in 1890, Asbury University has a reputation for academic excellence and sending professional servants of Christ into the business world. Its significant growth over the last century has moved it from Asbury College to Asbury University, confirming its ability to provide a spiritual environment and academic excellence for all of their students. It accepts students of all denominations as living for Christ is the central mission of the institution.
Consensus Score: 66.7
# of Online Programs: 16
7. Oklahoma Baptist University
For those seeking to earn their Masters of Business Administration and other fully online degrees through a reputable and accredited Christian college, many have found Oklahoma Baptist University to be the preferred option. With the option to earn a degree in person or online, this program is taught by distinguished faculty members and a curriculum that has gained national accreditation. This program is ranked as the highest in Oklahoma for MBAs and is designed for current professionals looking to perfect their craft.
Oklahoma Baptist University is one of the best online Christian colleges in the Midwest, not only for their ability to obtain employment in their job market but also because of their foundation in the Baptist denomination of the Christian faith. Their faculty consists of a Christian academic that continues to instill the foundation of Oklahoma Baptist University to the students. This institution is also continuously found on the Forbes.com "America's Best Colleges" list.
Consensus Score: 66.5
# of Online Programs: 5
8. Bethel University (Minnesota)
At Bethel University in St. Paul, Minnesota, online students are finding the professionalism and education they need in the Bachelor of Arts in Organizational Leadership. This program also comes with several concentration options such as human services or Christian ministries for those who want to get a specialized track. Because this program is economical and affordable, students are finding a return on their investment through the employment they are gaining following graduation.
At Bethel University, the center of every program is Christ and how to take that faith with us on our daily lives professionally and through continued interaction. Beginning as a seminary in 1871, this institution has been rising in the Christian college communities and is currently one of the growing Christian universities online. Academic excellence is a goal that is placed for each student, preparing them for what their mission is in their faith, and delivering it into the professional world.
Consensus Score: 66
# of Online Programs: 12
9. Indiana Wesleyan University (tie)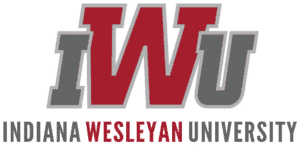 With 30 online programs for students, Indiana Wesleyan University the flexibility of the online classroom gives students the ability to maintain communication, interaction, and discussion at the same rate as traditional classrooms. The academic excellence and quality curriculum of these online programs have allowed their graduates to obtain quality employment following graduation due to the reputation of their institution.
Wesleyan Indiana University is the largest private institution in Indiana and is also a member of the Council for Christian College and Universities. They have been offering online courses and programs since the turn of the century as one of the first institutions to deliver and master the craft of the online classroom. Not only is the faculty dedicated to academic excellence, but the student advisors at Indiana Wesleyan University work diligently with students to ensure that they are achieving their career and academic goals.
Consensus Score: 65.5
# of Online Programs: 30
9. Messiah University (tie)
The online degree programs offered at Messiah College in Mechanicsburg PA are designed with the working professional in mind. They center around leadership, communication, and professional development that will enhance the skills of students and prepare them for career advancements. Graduates of these programs are eligible for discounts and scholarships, making the programs more affordable for students at Messiah University.
Messiah College is faith-based in its founding and roots. The students enrolled come from across the globe to offer a diverse student body, as well as hundreds of students from Messiah College studying in over 37 countries for study abroad semesters. No matter the program at Messiah College, students are afforded the opportunity to build around their faith, learning how to communicate and work in a professional setting while being servants of God. Messiah College is recognized as one of Pennsylvania's leading private education colleges.
Consensus Score: 65.5
# of Online Programs: 10
9. MidAmerica Nazarene University (tie)
The online programs offered at MidAmerica Nazarene University, located in Olathe KS, provide degree options for Associates to graduate programs, giving our students a pathway to elevate their education and gain access to the program of their choice. These programs are offered to students in all states. From the nursing industry to business and cybersecurity, students have access to the program of their choice at an affordable rate and completely online.
MidAmerica Nazarene University focuses on student success and providing a transformational learning environment both in the traditional classroom and the digital classroom. They were awarded one of the best colleges by Money Magazine for 2018-2019 for academic excellence. Also, they are one of the leading nursing institutions in Kansas, with the NCLEX exam pass rate above 90% by nursing students. MidAmerica Nazarene University is making strides in academic excellence for this area at both an affordable rate and reputable curriculum.
Consensus Score: 65.5
# of Online Programs: 13
12. Biola University (tie)
One of the best online Christian colleges is Biola University, as their online Bachelor's in Science programs continue to gain popularity. Students can major in Applied Psychology, Biblical Ministries, or Business Management. With a discounted tuition for the online courses compared to the traditional options, an online Bachelor's from Biola University is affordable for students on the West Coast.
Biola University prides itself on offering a Bachelor's program that is both affordable and accelerated for students, offering them the option to save time and money through their program. A nationally recognized institution, Biola University has a reputation of leading in the nation by U.S. News and World Report. Faculty members at Biola University are distinguished in their fields, providing knowledge and communication between them and their students. Graduates of these programs have been successful in either enrolling immediately into a graduate program full time or gaining full-time employment within their field.
Consensus Score: 65.3
# of Online Programs: 11
12. LeTourneau University (tie)

Students enrolled online at LeTourneau University have a curriculum that consists of both faith-based and academic excellence, allowing them to earn their education while continuing with their daily lives. Students have the ability to choose from undergraduate or graduate programs through their online program. The flexibility of their programs makes them leaders as one of the best online Christian universities.
Originally beginning as an all-male institution, LeTourneau University became a co-education institution in the 1960s and has been growing to adapt to the changes and needs of the professional world. Keeping faith at the center of the programs, the institution consists of eight colleges that provide numerous programs. LeTourneau University is a highly accredited institution with the Southern Association of College and Schools Commission on Colleges. The colleges also have specialized certifications, making them leaders in their fields. They also have approval as a Christian based institution by the Association of Christian Schools International.
Consensus Score: 65.3
# of Online Programs: 44
14. Arizona Christian University
Arizona Christian University is one of the best Online Christian colleges, and best Christian Universities online, in the United States. With 5 online programs to choose from – in Business Administration, Elementary or Secondary Education, Family Studies, or Christian Ministries – there's something for everyone at Arizona Christian University. Offering 6-8 week terms that start at various parts of the year, there's no reason not to start your biblically-integrated education ASAP.
This university has both on-campus and online programs that emphasize a traditional liberal arts curriculum. Programs encourage followers of Jesus to experience real fellowship and spiritual growth – in fact, all students graduate with a minor in Biblical studies. Touted as one of the best universities in Arizona, ACU is a great places for all kinds of Christians to begin or continue their education while honoring their commitment to following Jesus' teachings.
Consensus Score: 65.2
# of Online Programs: 5
15. Columbia International University (tie)

Undergraduates and graduates alike would benefit from applying to an online program at Columbia International University. With 32 online courses of study to choose from, you'll be able to advance in your career or simply achieve another stepping stone in your journey to a more advanced degree. Online courses provide the same rigorous academic study that on-campus programs provide, but students are able to fit their studies into their busy professional and personal schedules.
What sets CIU apart is its commitment to academic rigor with small classes, experienced professors, and a constant anchor of God's word enriching each program. Graduates are well-equipped to serve the world with their new skills and fervent commitment to Christianity as a result of their experiences at CIU. Considered one of the best Christian Universities online today – with a degree from Columbia International University in hand and a close relationship with Jesus in their hearts, there's no limit to what graduates can accomplish.
Consensus Score: 65.1
# of Online Programs: 32
15. Franciscan University of Steubenville (tie)

Franciscan University of Steubenville offers academically sound online programs for high school, college, and graduate students. One of the best Christian Universities online, it has 2 online Associate degree programs – in Philosophy and Theology – as well as 5 online graduate programs. Students love the flexibility of online learning as well as the real value provided by the professors at Franciscan University of Stubenville.
The motto of Franciscan University of Stubenville is, "Academically Excellent. Passionately Catholic." Catholics from across the US and various other countries flock to this school to further their education. Franciscan University of Stubenville prioritizes small class sizes, plenty of leadership by Franciscan Friars, a high percentage of students who study abroad and participate in missionary trips, and a high graduation rate. It's a wise choice for devoted Catholics who wish to further their education.
Consensus Score: 65.1
# of Online Programs: 7
17. California Baptist University


California Baptist University has 42 online bachelor, master, and doctorate degree programs. CBU is accredited by the Western Association of Schools and Colleges Senior College and University Commission (WSCUC), which means that a degree from CBU will gain students recognition and respect by all kinds of schools and companies in the United States and across the world.
What makes CBU special is their accelerated online learning programs, which enable students to earn bachelor degrees in 2 years (on average) instead of 4 years. This saves students considerable time and precious dollars as they are able to implement their degree in their careers sooner without having to pay as much in tuition. CBU relishes the opportunity to serve working professionals and parents with flexible and surprisingly affordable online degree programs that fit into students' schedules perfectly.
Consensus Score: 65
# of Online Programs: 42
18. George Fox University
George Fox University offers mostly traditional on-campus degree programs, though a handful of the 12 programs they offer are available in a hybrid format that allows for flexible online learning as well as face-to-face, on-campus interaction.
The motto of George Fox University is "Be Known" — which emphasizes this university's commitment to making sure each student receives the care and attention that enables them to genuinely flourish in their studies as well as their spirituality. With campus locations in Newberg, Portland, Salem, and Redmont, students report that getting a Christian-centered education from George Fox University is a remarkable, life-changing experience that's worth every penny.
Consensus Score: 64.8
# of Online Programs: 12
19. Bethel University (Indiana)
Bethel University offers 16 online learning programs to prepare people for leadership roles in Christianity and in the world. All degree programs are available online to allow students the flexibility to learn at their own pace without interrupting their regular professional and personal responsibilities, with start times sprinkled throughout the year for maximum convenience. Some courses can be completed in as short a time as 7 weeks, which allows students to apply what they've learned at school in their lives much sooner.
The emphasis at Bethel University is on high quality education and optimal affordability. In fact, for the past 3 years, Washington Monthly has touted Bethel University's affordability by ranking it in the top 10 in the Midwest for "Best Bang for the Buck Colleges." For a high quality education that won't cost students an arm and a leg, Bethel University is an ideal choice. It's the best of both worlds.
Consensus Score: 64.6
# of Online Programs: 16
20. Northwest Nazarene University
With 28 online degree programs – including undergraduate, professional development, graduate, and post-graduate courses of study – Northwest Nazarene University is one of the best online Christian colleges open to students today. Those who are looking for Christian Universities online should definitely add Northwest Nazarene University to their list of top choices.
The core values of Northwest Nazarene University are: transformation, truth, community, and service. With a strong emphasis on Jesus' principles, with faith integrated into each class, athletic activity, recreational event, and more, students experience academic, personal, and spiritual growth as a result of their time spend pursuing degrees at NNU. Northwest Nazarene University also has 13 rigorous athletic programs for men and women, and is a competitive Division II school. Athletes have access to various scholarship opportunities as well as the academic achievement required to complete a degree at Northwest Nazarene University.
Consensus Score: 64.4
# of Online Programs: 28
21. Abilene Christian University (tie)


Abilene Christian University offers 22 online learning opportunities to students located across the US. Achieve the ultimate balance of your professional life, family, and academic studies by enrolling in an online undergraduate or graduate degree program from Abilene Christian University. It's one of the best Christian Universities online with programs for undergraduate and graduate students.
Abilene Christian University emphasizes leadership preparation with a concentrated focus on inspiring students to live Christian lives of service in the religious and public sectors of society. ACU has earned recognition from various publications and organizations over the years, including being listed as one of America's Top Colleges by Forbes Magazine, and has been honored as a 2019 Military Friendly School. Christians who would like to serve as effective, resonant leaders in their communities are invited to apply to ACU today.
Consensus Score: 64.2
# of Online Programs: 22
21. Fresno Pacific University (tie)
Fresno Pacific University offers 11 handy, useful, and interesting online programs for busy professionals. With an emphasis on a solid academic foundation and impeccable Christian ethics, an online education from Fresno Pacific University sets students up for personal and professional success in today's modern society. Students pursue undergraduate degrees from Fresno Pacific University at one of their 5 schools: The School of Business, The School of Natural Sciences, The School of Humanities, Religion and Social Sciences, The School of Education, and Fresno Pacific Biblical Seminary
One aspect of FPU that stands out is how committed they are to making education accessible. In fact, they provide financial aid to 98% of their undergraduate students. Education doesn't have to break the bank to be completely worthwhile. Their motto is, "Possible happens here." Explore the possibilities today by inquiring about a new course of study at Fresno Pacific University, one of the best Christian Universities online today.
Consensus Score: 64.2
# of Online Programs: 11
21. Corban University (tie)
Corban University offers 8 degrees that are either exclusive online programs or hybrid learning programs. Their online degrees are:
Business: Accounting
Business: Marketing
Business: Leadership and Management
Psychology: Family Studies
Psychology: Pre-Clinical/Counseling
Online learning allows students are able to reap the benefits of an excellent education from Corban University without leaving their day-to-day routines behind. Corban University is one of the best Christian Universities online.
"Corban" is a word that comes from the Bible. Roughly translated to English, it means "a gift dedicated to God." The University name perfectly hearkens back to its mission, which hones in on educating Christians who are interested in making a difference in the world in accord with biblical principles. At Corban University, here are many religious organizations, opportunities for prayer, mission trips, and even an on-campus Christian rock station that helps students express and expand upon their faith in God in their daily lives. And with highly trained, experienced professors to guide students, a degree from Corban University is an investment well-spent.
Consensus Score: 64.2
# of Online Programs: 8
24. Grace College (and Seminary)

With 13 online associate, bachelor, and master degrees in various fields of study, Grace College welcomes students from many countries all over the world. Upon completion of their studies at Grace College and Theological Seminary, thousands of students have gone on to serve in ministries in many parts of the world. Students with a genuine passion for serving Christ and a fervent desire to achieve high academic standards would fit in well at Grace College and Theological Seminary.
Grace College and Theological Seminary are evangelical Christian institutions where everyone strives to make Jesus Christ the #1 priority in their lives. The community at Grace College encourages students to be devoted Christians and honest academic seekers with their integrative approach of faith and learning. With a wide variety of programs available, and plenty of supportive professors and faculty to help students while pursuing their studies, there's no reason to wait to begin studying at Grace College today.
Consensus Score: 63.9
# of Online Programs: 13
25. Crown College
Crown College is one of the best Christian Universities online today, with over 22 online degree programs to choose from. Current high school students have an opportunity to take college courses online, there are a few free online courses available, training programs, as well as associate, bachelor, minor, and certificate programs to choose from according to each student's interests and career aspirations. Most courses take just 7 weeks to complete from start to finish. With such a short period time required for students to learn intensive coursework, many students find that pursuing coursework at Crown College is absolutely worth it.
Crown College motto is, "Called to serve. Prepared to lead." This motto harkens back to Crown University's commitment to preparing Christians who are called to serve God in their everyday lives. Graduates from Crown College often fulfill leadership roles in their churches, workplaces, and communities. Crown University has been preparing students for leadership roles for over 100 years. Students can expect to receive an academically challenging, Christ-focused, globally connected education from both the online and on campus programs from Crown College. A degree from Crown College earns graduates respect in many settings in the religious and secular sectors of society.
Consensus Score: 63.3
# of Online Programs: 22
Are Online Christian Colleges Accredited?
Many online Christian colleges are accredited, while others are not for reasons that are explained here. Accredited Christian colleges are those that met certain requirements by an authorized body charged with quality assurance. In the process, they are tested on the grounds of accountability to make them answerable to a higher authority and credibility to ensure impeccable code of conduct and specified study ethics.
This rigorous exercise also ensures that accredited online bible colleges have adhered to a strict graduation procedure that makes it impossible to confer any degree fraudulently. Employers have for a long time disregarded degrees from non-accredited Christian colleges, questioning their authenticity, which makes it an unfavorable option for those seeking employment.
However, just because an institution is not accredited doesn't imply that the quality of education offered is low. Some online Christian colleges decide to stay out in principle due to the inconvenience of sacrificing their core values/philosophies. For example, Title IX of the 1972 Education Amendments Act forbids gender discrimination, and is often read to include discrimination on the basis of sexual orientation. Some conservative colleges that believe in traditional male/female roles, or who ban gay or transgender students, choose not to be accredited or to accept government aid to avoid having to abide by Title IX.
Since education is all about a secure future, most students who are not devout believers will avoid the risk by attending accredited online Christian colleges instead.
Are Online Christian Colleges Expensive?
No, they are not. They fall in the category of some of the most affordable colleges you can ever get. A recent survey revealed interesting statistics that the average annual tuition cost of 24 tuition Christian colleges polled was $ 6,075 in 2018, making them the cheapest online Christian colleges. The institution charging the lowest fees pegged their tuition fee per credit hour at only $ 190, totaling to only $ 4,020 for the entire year. The second-placed school was an institution which charged $ 275 per credit hour, summing up to $ 4,125 annually for M.S. in criminal justice and M.Ed. in Instructional Leadership.
Besides the cost, these affordable online Christian colleges offer concrete degree programs with an academic approach that's Christ-centered, molding men and women into fruitful and productive people in several disciplines including Master of Arts in Theological Studies and biblical studies for undergraduate degree holders from accredited colleges. Free online classes are also available.
Do I Have to Be a Christian to Go to Online Christian Colleges?
No. Most online Christian colleges open their doors to any applicant, religious backgrounds notwithstanding. However, some more conservative-leaning colleges may require a statement of faith or a conservative honor code as a primary requirement to consider one's admission. This may effectively bar non-Christian students from these schools.
Other conservative Christian colleges enforce strict rules. Dressing codes must conform to the prescribed standards as a requirement, church service attendance is compulsory, students should get ready for random drug tests whenever asked, and abstinence from premarital relationships for students. Online students who don't have to go to campus physically, however, are exempt by default.
Related rankings: