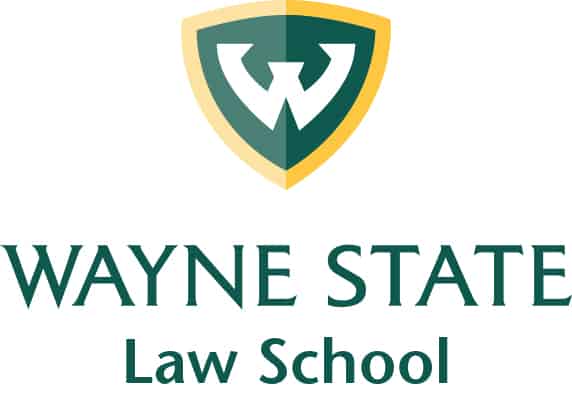 48%
Admissions Statistics | Acceptance Rate
3.5
Admissions Statistics | GPA (Median)
78%
Bar Exam Statistics | School's bar passage rate
75%
Bar Exam Statistics | State overall bar passage rate
73%
Employment Statistics | Graduates employed 10 months after graduation
$84,000
Full-Time Starting Salaries | Private Sector (Median)
$55,000
Full-Time Starting Salaries | Public Sector (Median)
7.6:1
Students & Faculty | Student-to-Faculty Ratio
433
Students & Faculty | Total Students
$14,148
Tuition and Expenses | Room and Board
$32,882
Tuition and Expenses | Tuition (In-State)
$35,860
Tuition and Expenses | Tuition (Out-of-State)
= Average
The Wayne State University Law School (Wayne State Law) was originally part of the Colleges of the City of Detroit. The city colleges began in 1868 with the founding of the College of Medicine. The College of Law was the last added in 1926. The Colleges continue to flourish until in 1933, they became a part of the Wayne State University, the third-largest university system in the state of Michigan. Today, Wayne State Law educates over 450 students each year, offering a variety of degrees and a number of flexible options for part-time students. The law school has graduated a number of U.S. Congressman and federal justices as well as two NBA franchise owners including Dan Gilbert, the current owner of the Cleveland Cavaliers.
Academics
The first-year curriculum at Wayne State Law covers all six of the core law school classes. Two of the six–contracts and civil procedure–are taught in two-semester courses. The other four–constitutional law, criminal law, property, and torts–are taught in single semester courses. These core courses ground students in the fundamentals of the U.S. system of jurisprudence and provide the foundation for all upper-level coursework. First-year students also take a class in legal research and writing. During this legal research and writing course, students present an oral argument or trial brief to a mock court comprised of faculty members.
The only upper-level required course is a semester study of professional responsibility. Upper-level students must complete a large writing project as well as satisfy the requirement for six hours of experiential education. Otherwise students are free to chart their academic coursework from Wayne State Law's vast course catalog. Each year, the law school also offers over 30 seminar courses that provide students a small-group setting for an intensive look at one area of the law.
Wayne State Law also offers two additional flexible programs for obtaining a Juris Doctor degree. Part-time students can enroll in the evening program. The degree requirements for part-time students are identical to the full-time program although students can take four (or more) years to complete the degree. In addition, Wayne State Law offers a combined daytime and evening program that offers students the option to enroll as a full-time student while taking advantage of the flexibility of evening courses.
Additional Programs
In addition to their Juris Doctor program, Wayne State Law offers a Master of Laws (LL.M) program for students who have already earned their J.D. or the international equivalent. The LL.M program can be completed in one year with the majority of course work occurring in the fall and winter semesters. During the spring and summer, LL.M candidates complete their thesis. However, much like their J.D. program, Wayne State Law also offers a flexible part-time option for LL.M students that allows up to six years to complete the degree program. Evening courses are also available for LL.M students. The LL.M program has three concentrations: Corporate and Finance Law, Labor and Employment Law, and Taxation.
Wayne State Law also offers a unique program targeted at entry-level human resource professionals who need a solid understanding of the law governing employment and labor law. The Master of Studies in Law program is taught entirely online, allowing professionals to learn from faculty experts as they build their skill and knowledge base.
Juris Doctor students also have the option of applying for any of six other professional degrees to combine with their J.D. The dual-degree program allows students to complete both degrees in less time as well as boost their careers through an interdisciplinary approach to the study of law. Dual degree programs include coupling the J.D. with an M.B.A. from the business school or a Masters of Art in Political Science.
Undergraduate students at Wayne State Law may also earn a minor in law by taking classes at the law school. The minor prepares students who aspire to go to law school after graduation or for students who careers require an understanding of the legal system.
Career and Career Placement
Based on the most recent statistics, over 88% of graduates of Wayne State Law are employed in careers that either require a law license or prefer a law degree within 10 months of graduation. This places Wayne State as the second best university in the state of Michigan for employment outcomes. Over 30% of graduates opted for employment in small law firms of 2-10 attorneys. Other popular choices including work in the business sector (12%) and positions in government offices (10%). Wayne State Law graduates overwhelmingly (almost 98%) remained in the state of Michigan to begin their careers.
The career counselor at Wayne State Law does not take a systematic approach to career advising. Instead, career advisor stress that charting a path to a legal career is a personal endeavor where a one-size-fits-all approach rarely works. Law students meet with their advisors on a yearly basis in one-on-one meetings to plan their academic courses with an eye on their careers. Advisors provide feedback on resumes and prepare students for the annual on-campus interview process. Wayne State Law also offers a wide array of programming events that target certain careers and boost diversity representation.
Experiential Learning/Distance Education
Wayne State Law students learn to apply the theory of law into the practice of law through the law school's clinical program, externships, and skill-based practical courses. The law school's clinical program houses six separate legal clinics representing a variety of practice areas that allow students to work on real cases under the direct supervision of faculty experts and practicing attorneys. Students earn credit for all clinical work.
Wayne State Law's externship program offers student five different external offices where students can spend a semester both building practical skills but also networking and building out their professional connections. The externship program includes the opportunity to work in Detroit's legal aid office–a free legal clinic that serves the most vulnerable citizens of the city.
Wayne State Law also offers over 15 skill-based courses and practicums where students learn practical skills while working in the classroom setting. These skill based courses instruct on a broad base of skills needed in a variety of practice areas including dispute resolution, contract drafting, and patent application.
Although Wayne State Law's J.D. program requires residential learning, the law school does offer an online Master of the Science of Law degree for human resource professionals.
Student Life
At Wayne State Law, the school emphasizes that a healthy student life requires support and programming beyond the classroom. Students take advantage of over 30 student-run organizations as well as countless social and professional events that intend to build deeper connections between students as they progress towards their careers. Wayne State Law brings in renowned speakers each year to broaden students perspectives on the law. Additionally, Wayne State Law–located in the heart of Detroit–is deeply connected to the city and serving the community through pro bono and charitable efforts.
The Wayne State Law School campus is located in the heart of Motown just a few miles from the Detroit River and Lake Erie. Students enjoy a metropolitan area in the midst of a rebirth. The city celebrates its rich history of car manufacturing, music, and professional sports. Housing is abundant and affordable throughout the downtown area. When students want to explore the surrounding area, they discover the Canadian province of Ontario is only four miles away and the city of Toronto less than four hours. The access to a thriving American metropolis and proximity to international travel make Wayne State Law a unique experience.
SEE ALSO