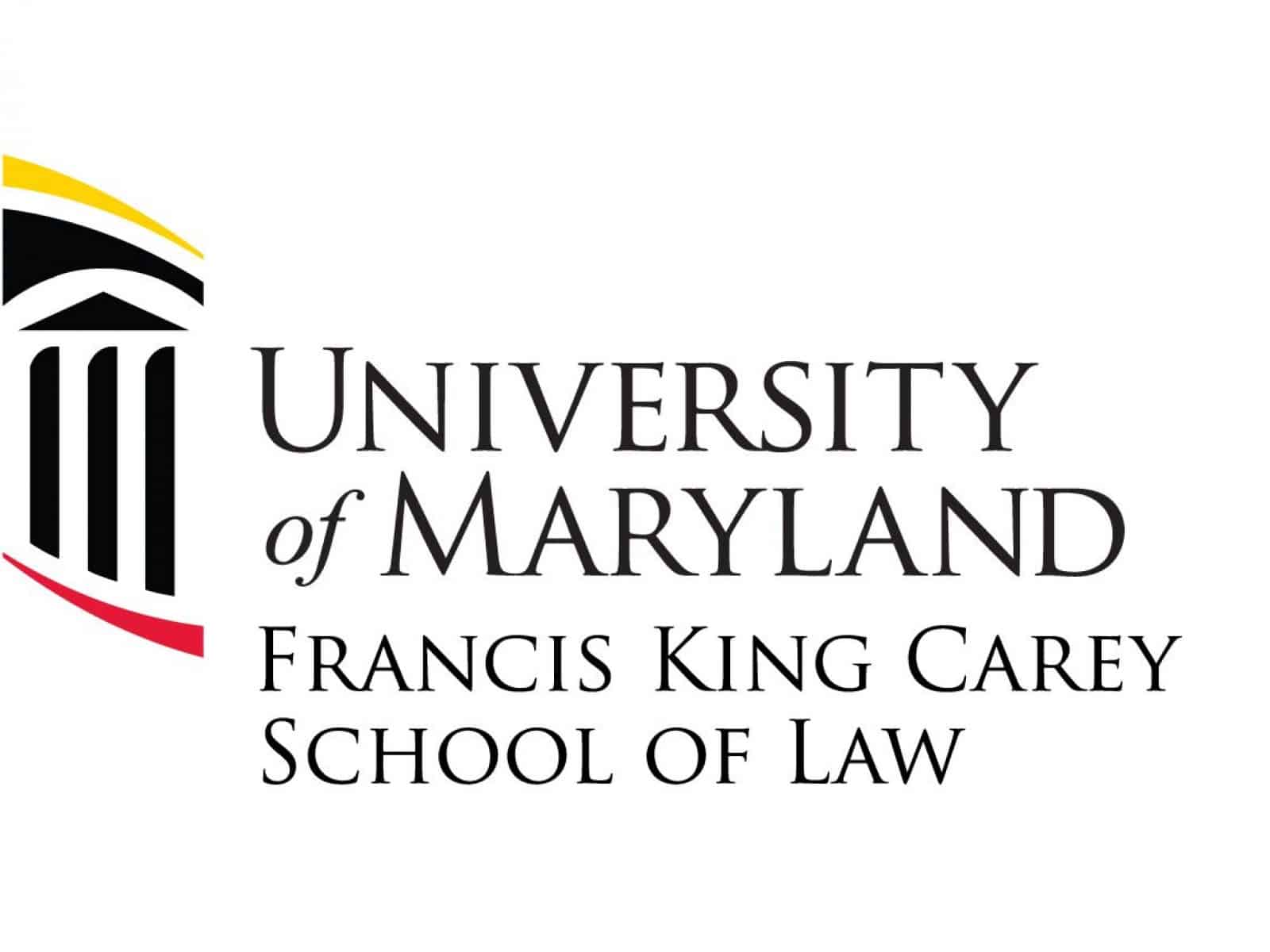 48%
Admissions Statistics | Acceptance Rate
3.6
Admissions Statistics | GPA (Median)
77%
Bar Exam Statistics | School's bar passage rate
66%
Bar Exam Statistics | State overall bar passage rate
76%
Employment Statistics | Graduates employed 10 months after graduation
$70,000
Full-Time Starting Salaries | Private Sector (Median)
$49,000
Full-Time Starting Salaries | Public Sector (Median)
4.3:1
Students & Faculty | Student-to-Faculty Ratio
638
Students & Faculty | Total Students
$15,750
Tuition and Expenses | Room and Board
$33,651
Tuition and Expenses | Tuition (In-State)
$48,741
Tuition and Expenses | Tuition (Out-of-State)
= Average
The University of Maryland Francis King Carey School of Law (Maryland Law) is the second oldest law school in the United States. Founded in 1816, the law school has been in continuous operation for 200 years. Since 2011, the school has been known as the "Francis King Carey" school of law after the grandfather of philanthropist W.P. Carey whose foundation donated $30 million to the law school. Maryland Law's student body is notably diverse with almost 40% of its student body identifying as a minority student. Since 2003, Maryland Law's campus has been located in downtown Baltimore less than a mile from the famed inner harbor. In its long history, the Maryland Law has educated six governors of Maryland, seven U.S. Senators, and numerous members of the Maryland judiciary.
Academics
Maryland Law offers a full-time day program and a part-time evening program for its Juris Doctor program. The former takes three years while the latter takes four. Both programs take the same "first-year" curriculum which includes core academic courses: civil procedure, constitutional law, contracts, criminal law, property, and torts. Student also take a two-semester, skill-based course in lawyering as well as an introductory course to legal research. In their second semester, day students are allowed to take one elective course. Evening students complete the first-year program in four semesters.
Prior to graduation, all Juris Doctor candidates must complete a course in professional responsibility, an upper-level writing assignment, satisfy the experiential education requirement, and complete pro bono work to community members who cannot afford legal representation (known as the "Cardin" requirement). Maryland Law students are encouraged to take a wide range of courses to ensure bar exam passage but also to focus on one of the schools 10 specialties. Each specialty has a designated faculty advisor who provides students with suggestions as they plan their final two years of academic work.
Additional Programs
Maryland Law also awards a Master of Laws (LL.M) degree to students who wish to enhance their Juris Doctor degree (or international equivalent). For international students, the LL.M program is focused on providing students with a firm understanding of the U.S. legal system. Students complete 26 hours of residential coursework. For U.S. educated attorneys, the LL.M offers specialization in seven different practice areas allowing student to become subject matter experts in one year of residential education. The LL.M also has an optional thesis program for students who wish to complete a research project.
For non-attorneys, Maryland Law also offers a Master of Science (M.S.) in Law. Students can focus on one of five subject matters. Three of these subjects–environmental law, health care law, and patent law–are taught on campus. The other two–cybersecurity law and homeland security law–are both online programs. All M.S. programs provide working professionals with a firm understanding of the law intersects with their professional careers.
Juris Doctor students also have the option to combine their J.D. with one of nine other graduate degrees. These dual-degree programs allow students to complete both programs in less time since credits are shared between programs. Moreover, dual degree programs prepare graduates to excel in the increasingly complex, inter-disciplinary nature of modern law.
Career and Career Placement
Over 92% of graduates of Maryland Law are employed in careers requiring either a law license or preferring a Juris Doctor degree within 10 months of graduation. The law school's commitment to public service is notable in career choices as over half of graduates pursued either judicial clerkships, government work, or public interest positions. In fact, graduates chose public sector work three times more often than private law firm careers. The law schools proximity to the nation's capital and Baltimore's government offices also attracts a number of students. On this note, Maryland and D.C. were the most popular destinations for careers.
Maryland Law's Career Development Office (CDO) is comprised of six former attorneys and two additional professionals who take a student-centric approach to career development. To help guide students, the CDO combines traditional academic counseling with recruiting and alumni events throughout the year. The CDO also maintains a robust job database available to students and alumni.
Experiential Learning/Distance Education
All students at Maryland Law are required to participate in the school's clinical program to satisfy the graduation requirement to donate pro bono hours to clients who cannot otherwise afford representation. Maryland Law offers 20 different legal clinics supervised by a staff of 20 faculty experts. The result is one of the most active, engaged clinical programs in the country. Students donate their time and, in return, build valuable practical skills as they translate their coursework into job skills.
Maryland law students may also satisfy the experiential learning requirement through an externship in a local government office. Located in Baltimore with close access to Washington, D.C., Maryland Law students have a range of offices where they can spend a semester working alongside practicing attorneys.
Students also learn practical skills through Maryland's law active moot court and mock trial teams or through writing on one of the school's law journals. These opportunities build not only research and writing skills but collaboration with future colleagues.
Although Maryland Law does require its J.D. students to complete their coursework in residence, the law school does offer a part-time evening program as well as a Master of Science in Law program that has two online options.
Student Life
Set in downtown Baltimore, the campus of Maryland Law is alive and active. Students come to Maryland Law with a passion for public service and the school offers numerous avenues for students to stay engaged. The law school's offers over 30 student-run organizations that offer professional, social, and civic outlets. Throughout the year, the law school programs networking and speaker events which bring in experts from around the country to talk to students on a variety of subjects. The law school also offers a "wellness" hub which provides students with a range of services to maintain a health, balanced life while completing their academic courses.
The law school campus is less than a mile from the inner harbor of Baltimore. Students, therefore, have access to one of the country's most dynamic areas, full of dining, entertainment, and museums. Housing is available in the immediate area or in one of Baltimore's more affordable suburbs with easy access to campus via public transportation. Baltimore offers the best of big city life as well as easy access to the National Parks and the nation's capital.
SEE ALSO