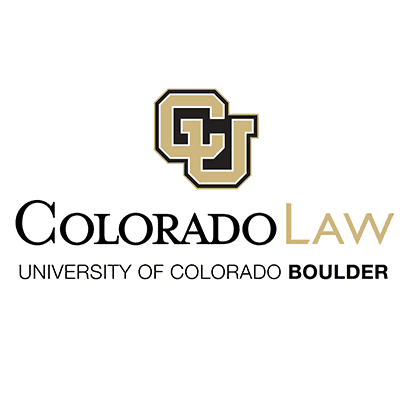 34%
Admissions Statistics | Acceptance Rate
3.7
Admissions Statistics | GPA (Median)
87%
Bar Exam Statistics | School's bar passage rate
75%
Bar Exam Statistics | State overall bar passage rate
84%
Employment Statistics | Graduates employed 10 months after graduation
$90,000
Full-Time Starting Salaries | Private Sector (Median)
$55,000
Full-Time Starting Salaries | Public Sector (Median)
6.4:1
Students & Faculty | Student-to-Faculty Ratio
512
Students & Faculty | Total Students
$13,302
Tuition and Expenses | Room and Board
$31,898
Tuition and Expenses | Tuition (In-State)
$38,684
Tuition and Expenses | Tuition (Out-of-State)
= Average
Since 1892, the University of Colorado Law School (Colorado Law) has been educating attorneys from its campus in beautiful Boulder, Colorado. Its alumni include five governors of Colorado, 11 United States Congressmen, and one justice on the United States Supreme Court. The law school moved to its current home in the Wolf Law Building in 2006 after being previously stationed in four other locations on the Boulder campus. The school's current home is only the second LEED-certified law school building in the country reflecting the school deep commitment to environmental law. The law school admits approximately 170 students each fall but receives over 3,000 applications.
Education
The first-year curriculum at Colorado Law is completely prescribed to introduce students to core classes that set the foundation for their future educational efforts. The substantive classes include civil procedure, constitutional law, contracts, criminal law, property torts. Students also take a class in their first semester that introduces them to both the legislative and regulatory process. Students take two semesters of legal writing.
Upper-class students have very few required courses. Only a class in evidence and legal ethics are required for education. Students must complete one seminar course (which includes a writing component) as well as satisfy the requirement for experiential education.
Colorado offers upper-class students 16 different areas of focus that combine leading faculty experts in a practice area with classroom work and experiential education to prepare students for practice in their field. The focus area include mainstays like criminal and family law along with Colorado law unique programs in Native American law and one of the top natural resource law programs in the country.
Additional Programs
Colorado Law offers a Master of Law (LL.M) program with six different concentrations including one focused on the American legal system targeted at international students. Colorado Law LL.M's allow students to spend a year of residential coursework studying in one of the school's acclaimed programs including natural resource law or the laws of the indigenous people.
For non-lawyers, Colorado Law also offers a Masters of Law (MSL) degree with a focus in either human rights or ethics for professional who wish to have a solid understanding of legal issues for their professions. Both programs are one year and requires 28 hours of coursework. The MSL can also be completed over a longer period of time for students who have other professional or personal commitments.
For law students who wish to combine their law studies with another professional or graduate program, the law school offers six different dual degree programs in conjunction with other graduate programs. The dual degree programs require separate admission to both programs but allow students to complete each in less time.
Career and Career Placement
The most recent graduation statistics indicate that 90% of the graduates of the class of 2019 at Colorado Law were employed within 10 months of graduation most (97%) in a career that either required the graduate to obtain a law license or preferred a Juris Doctor degree. The most common career choices were government work or a judicial clerkship. Students who entered private practice chose small firms as frequently as large 500+ attorney firms. Graduates overwhelmingly remained in Colorado (82%) to start their careers.
With a small student body and a staff of seven professionals, the Colorado Law Office of Career Development (OCD) provides personal, one-on-one attention to every student at the school. Planning for careers begins at first year orientation where students are encouraged to be both mindful and creative in planning their career and educational goals. The staff works to shape students' goals while also matching their strengths and personality to appropriate career paths. The OCD also educates students on the host of job resources that can benefit them as students and alumni.
Experiential Education/Distance Education
Colorado Law provides students with a number of ways to compliment their coursework with practical skill building. The law school's clinics have been providing legal services for over 60 years to the surrounding community. Today, the school's five legal clinics represent over 500 clients each year.
Colorado Law also offers students the opportunity to work in a governmental office at practically every level of government–local, state, or federal. The semester long courses offer students a chance to not only learn practical skills but build a professional resume that is reflected in the number of Colorado Law students who choose government positions as their first careers.
Students can also learn experiential skills through a host of traditional coursework classes that focus on practical skills or by participating in one of the competitive teams that travel across the country to compete in moot court or mock trial competitions.
Student Life
Students at Colorado Law enjoy a busy law school experience while living in a city famed for its quality of life. On-campus, students are encouraged to build their professional network through student organizations, taking advantage of the robust alumni mentor network, or by attending the countless social and professional gatherings held throughout the year. Colorado Law has a dedicated office for students that provide them with a range of resources and tools to maintain their wellness along with their busy schedules.
North of Denver, the town of Boulder is surrounded by the majestic Flat Iron Mountains. The town sits at over 5,000 feet elevation and is consistently ranked as having one of the highest quality of life standards in the country, The Boulder Creek path runs through the town and is filled year-round with cyclist and runners while the cold waters provide recreation in the summer. Downtown Boulder is lined with some of the best restaurants in the region as well as unique artisan shops. The Colorado Buffaloes provide exciting athletic competition while nearby Denver is one of the fastest and most exciting cities in America.
SEE ALSO