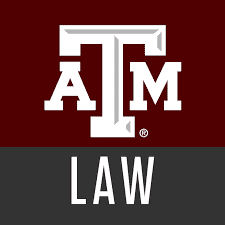 30%
Admissions Statistics | Acceptance Rate
3.5
Admissions Statistics | GPA (Median)
81%
Bar Exam Statistics | School's bar passage rate
75%
Bar Exam Statistics | State overall bar passage rate
74%
Employment Statistics | Graduates employed 10 months after graduation
$70,000
Full-Time Starting Salaries | Private Sector (Median)
$63,500
Full-Time Starting Salaries | Public Sector (Median)
4.8:1
Students & Faculty | Student-to-Faculty Ratio
452
Students & Faculty | Total Students
$20,502
Tuition and Expenses | Room and Board
$31,000
Tuition and Expenses | Tuition (In-State)
$38,100
Tuition and Expenses | Tuition (Out-of-State)
= Average
In 2012, Texas A&M acquired Texas Wesleyan Law School in Fort Worth, founded in 1989. That acquisition led to the creation of the Texas A&M School of Law (Texas A&M Law), which is still located in Fort Worth–almost 200 miles away from the main campus of the university. Since 2012, the university has increased the law school's faculty and budget while decreasing the number of students admitted to the school. In 2016, the school of law began offering in-state tuition, completing the transfer from a private to a public institution. The result is that acceptance to Texas A&M Law has become increasingly competitive with only 29% of applicants receiving offers in 2019. Since becoming a part of Texas A&M, the school of law has risen into the top third of law schools.
Academics
Texas A&M Law takes an innovative approach to their Juris Doctor curriculum starting with the first-year courses. Students take the six traditional courses of law school education: civil procedure, constitutional law, contracts, criminal law, property, and torts. First-year students also take a two-semester course covering legal research and writing plus a one-semester course on legislation and the regulatory process. All first-year students are assigned an upper-class mentor who guides them through their first-year academic progress. The first-year writing component is also innovative, providing twice the normal instruction than most law schools. Finally, students begin their career search with an innovative approach that includes a professional retreat, acting lessons to help prepare for interviews, and engaging in public speaking events at the law school's Toastmasters' club.
Texas A&M Law also requires a substantial number of upper-level courses. These requirements focus on subjects that commonly appear on the Texas bar exam but also provide students with a broad, comprehensive understanding of the law. One of the required upper-level courses is the third semester of legal writing instruction, ensuring that graduates have a strong command of legal writing across several practice areas. Upper-level students must also satisfy a requirement for both a major writing assignment as well as three hours of oral skills coursework.
Texas A&M Law offers over a dozen concentrations that focus students' upper-level courses on a particular practice area. Each concentration requires a minimum G.P.A. in at least 16-course hours of related coursework.
Additional Programs
Texas A&M Law offers two additional graduate programs, one for lawyers and one for non-lawyers. For students who have already obtained their Juris Doctor (or the foreign equivalent), Texas A&M Law offers several Master of Laws (LL.M) programs. All LL.M tracks require 24 credit hours for completion. Students have the option of designing their own curriculum or, in the alternative, following one of the prescribed programs offered by the law school. Three programs–international tax, risk management, and wealth management–are offered as online programs. The program in intellectual property requires residential coursework.
For non-lawyers who wish to gain an understanding of the law and its interaction with their profession, Texas A&M offers a Master of Jurisprudence (M.Jur) program in a number of subject areas. Students can complete the 30 required credit hours in residence for certain programs (intellectual property and compliance) while some programs are offered in online modules. The M.Jur program is designed to be flexible for working professionals.
Career and Career Placement
Despite its status as one of the newest law schools in the country, Texas A&M Law has a remarkable history of career placement. The most recent statistics indicate that over 93% of all graduates are employed in careers that either requires a law license or prefer a Juris Doctor degree within 10 months of graduation. Nearly 40% of graduates joined a small or medium-sized law firm after graduation. Over 10% of graduates entered into government positions while just under 10% entered the business sector. Almost 95% of all graduates remained in Texas to begin their professional careers.
The Office of Career Services at Texas A&M Law staffs three professionals counselor, all of whom are former practicing attorneys with a wealth of professional knowledge across a variety of practice areas. Professional development begins in the first-year with Texas A&M Laws unique development program. First-year students receive instruction on all facets of the interview process from resume writing to voice coaching from acting professors. The OCS works with students in selecting courses, experiential learning options, and summer jobs that help them meet their career goals.
Experiential Learning/Distance Education
At Texas A&M Law, students learn to be "practice-ready" attorneys through a variety of experiential learning options including legal clinics, externships, and simulations. The law school hosts ten clinical programs that cover a wide array of practice areas including the community legal clinic–which serves the Fort Worth community–to a unique clinic that focuses on trademark and copyright issues. In all clinics, students work with real clients under the supervision of expert practitioner.
Externships function similar to the clinical programs although students practice in an external legal office. Students spend a semester in a legal office working alongside practicing attorneys to build skills, network, and gauge various career options. Externships locations include local offices in the greater Dallas areas as well as opportunities in Washington, D.C.
Simulations include a variety of programs that allow students to work on complex legal issues in simulated environment. Students learn to tackle large problems without the risk associated with real-world litigation. Each year, Texas A&M offers a selection of simulation courses where students work together to solve complex legal problems. Students can also participate in the law school's moot court and mock trial programs, which allow students to engage in courtroom practice in a low-risk but competitive environment.
Texas A&M Law has one of the most liberal distance education programs of any ABA accredited law school. The school has developed specific guidelines that allows students to complete some of their J.D. coursework through online learning. First-year courses are not permitted as part of the distance education program. Additionally, Texas A&M Law's LL.M and M.Jur programs offer a number of online options.
Student Life
The Office of Student Affairs at Texas A&M Law staffs two professionals whose goal is to work to make the campus both diverse and inclusive. The student body reflects that mission. Over half of students are women and over 30% are minorities. The student body organizes and supports a wide range of clubs plus two student-run journals. Although separated from the main campus physically, students also enjoy all the benefits of being part of the Aggie tradition including access to health, wellness, and financial services provided to all university students.
The campus of Texas A&M Law is located in downtown Fort Worth across the street from the city's beloved Water Garden park. One block to the North is the Forth Worth Convention Center which is surrounded by eateries, nightlife, and historic sites. The Dallas metropolitan area is minutes away and the region offers students abundant, affordable housing. In all, students at Texas A&M enjoy all the benefits of being part of a major university while enjoying life in one of America's best metropolitan areas.
SEE ALSO