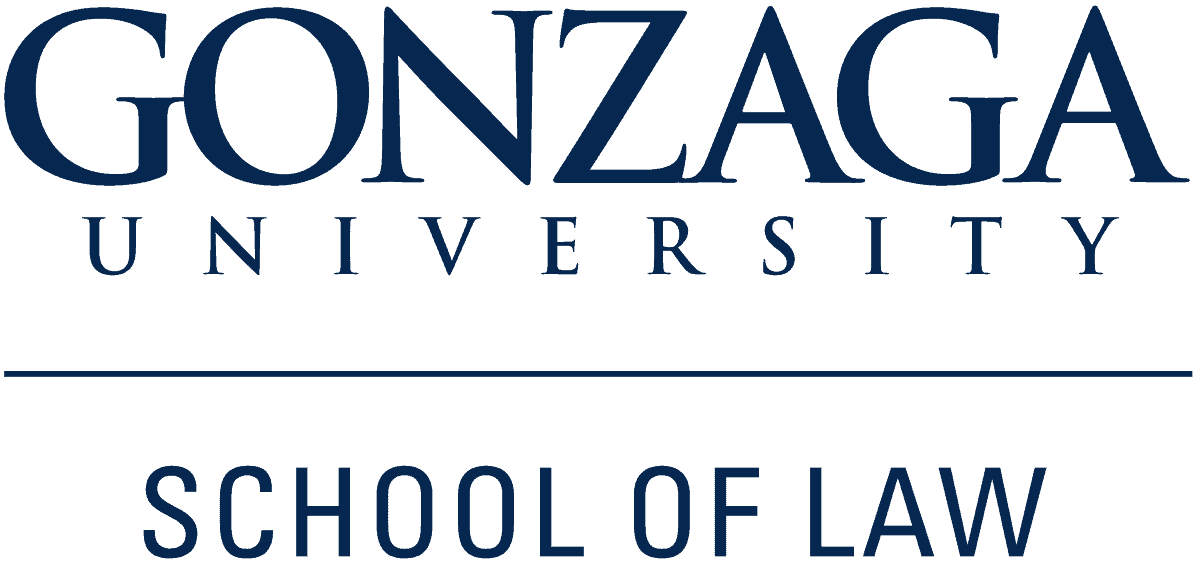 64%
Admissions Statistics | Acceptance Rate
3.3
Admissions Statistics | GPA (Median)
72%
Bar Exam Statistics | School's bar passage rate
74%
Bar Exam Statistics | State overall bar passage rate
68%
Employment Statistics | Graduates employed 10 months after graduation
$57,000
Full-Time Starting Salaries | Private Sector (Median)
$51,400
Full-Time Starting Salaries | Public Sector (Median)
8.0:1
Students & Faculty | Student-to-Faculty Ratio
350
Students & Faculty | Total Students
$40,665
Tuition and Expenses | Tuition
$13,155
Tuition and Expenses | Room and Board
= Average
Located in Spokane, Washington on the main campus of the university, the Gonzaga University School of Law (Gonzaga Law) has built a 100+ year tradition of educating lawyers. The school's motto–"A First Class Law School, or None at All"–reflects the University's Jesuit heritage which emphasizes rigorous academic studies alongside a firm commitment to social justice. Since 1974, Gonzaga Law has operated one of the nation's first legal clinics, providing legal representation to those in need. Over its history, the school has built a reputation not only for educating Catholic lawyers but also members of the Church of Latter-Day Saints. Gonzaga Law has produced a number of noteworthy alumni including seven Washington State Supreme Court Justices, one governor of the state, and several attorney generals. Although he never graduated, famed actor and singer Bing Crosby also attended Gonzaga law.
Academics
The Juris Doctor program at Gonzaga Law requires completion of 90 hours of coursework as well as 30 hours of pro bono service, a reflection of the school's commitment to social justice. The first-year curriculum is comprised of six core academic courses: civil procedure, constitutional law, contracts, criminal law, property, and torts. These courses are split evenly across the first two semesters. In addition to these fundamental academic subjects, first-year students take practical courses in the form of a two-semester course in legal writing and research as well as two lab courses. In their labs, students solve legal problems through a hands-on approach. The fall semester lab focuses on a litigation problem while the spring lab focuses on transactional skills.
Second-year students continue their practical lessons in legal research and writing with two additional semesters on the subject. Academically, second-year students are required to complete courses in evidence and professional responsibility as well as a second-semester covering constitutional law. The remaining courses are elective although students must complete at least six hours of experiential learning. To help students plan, Gonzaga Law offers over a dozen "tracks" that suggest foundational and elective courses for certain practice areas.
Additional Programs
Along with their traditional Juris Doctor program, Gonzaga Law offers several additional programs. Utilizing a blend of online and residential coursework, Gonzaga offers an Executive J.D. program than can be completed in two years. The program requires 90 hours of coursework for graduation and students spend many semesters in classes with traditional 3-year degree students. The accelerated time leverages longer summer sessions to allow students to complete the program in a total of two years.
Undergraduate students at Gonzaga also have the opportunity to enroll in the 3+3 program that allows them to complete their undergraduate and law school coursework in a total of six years. Students spend the final year of their undergraduate degree by studying the traditional first-year curriculum of law school. This allows for a seamless transition from one undergraduate to law school while also allowing students to complete both degree in a shorted time period.
Juris Doctor candidates at Gonzaga Law may combine their J.D. studies with another professional degree through a joint degree program. The law school offers four different dual degrees that each pair the J.D. with a masters degree from another professional school: accounting, taxation, business, or social work. By combining their degree programs, students may complete both programs in less time.
Career and Career Placement
Over 80% of all graduates of Gonzaga Law are employed in positions that either requires a law license or prefer a Juris Doctor degree within 10 months of graduation. Including students who pursue additional academic opportunities, less than 10% of all graduates are still seeking employment 10 months after graduation. Almost 50% of all graduates pursued careers in traditional law firms with small law firms of 1-10 attorneys being–by a wide margin–the most common choice. Government work was also a popular choice for graduates (19%). Almost 10% of all graduates secured judicial clerkships in the federal or state court system. The Pacific Northwest–Washington, Oregon, and Idaho–were the most popular jurisdictions for students to begin their professional careers.
Gonzaga Law's Center for Professional Development (CPD) serves the student body with a range of career services and a staff of three professional counselors. The CPD offers students and alumni the opportunity for one-on-one counseling, mock interviews, and help to build their professional networks. The CPD also administers a mentorship program that pairs upper-class students with a practicing attorney to help guide them as they transition to their professional careers.
Student Life
As a Jesuit institution, Gonzaga Law is committed to the ideals of its Catholic heritage which include not only academic rigor but also a commitment to social justice and engaging with various religious and ethical groups. The school's student body is made up of over 16% of minority students. The school's student-run organizations celebrate this diversity as well as bringing students together over their many shared passions.
The law school campus is located in downtown Spokane on the banks of the beautiful Spokane river. The building was renovated in 2000 and now offers students sweeping views of the river as well as one of the largest law libraries in the state of Washington. Aside from the many amenities afforded by the law school campus, students also are located on the main campus of Gonzaga University, surrounded by the university's athletic facilities. In walking distance of the law school is a wide range of campus eateries and shopping.
Spokane also offers students a unique living opportunity with affordable housing and quick access to one of the most beautiful law school settings in the country. Located close to the Idaho border in Eastern Washington, Spokane lies on the Western edge of the Rocky Mountains. The town is surrounded by National Forest land while also offering a vibrant downtown scene full of music, entertainment, and unique dining options.
SEE ALSO